Key Points
Different wallets come with different transaction fees. Finding one which suits your budget is crucial when making a selection.
Security is also another key concern and options which provide backup features as well as robust protection and encryption against malware are highly recommended.
If you track several cryptocurrencies all at once, you may need to consider wallets which come with system integration to ensure you're able to switch between them without needing to download extra software.
The number of cryptocurrencies available today has risen to over 12,000, and the total market cap of all crypto coins combined has reached over $1 trillion.
Crypto coins, such as Bitcoin, Ethereum, and Cardano, have established themselves as a recognized asset class with deep liquidity and a diverse investor base. However, unlike traditional assets like stocks and bonds, you cannot store your cryptocurrency assets in an online brokerage account. Instead, you need to store your digital assets in a dedicated cryptocurrency wallet for maximum security and privacy.
Crypto wallets are an essential tool for buying, trading, and selling cryptocurrencies. Traders also need them to store crypto securely, as well as to protect and validate transaction information.
But, with so many options available, it can be challenging when it comes to choosing the best crypto wallet for your needs. Some will store only one type of coin, while others can store multiple coins and tokens. Some wallets are standalone apps, while others can be accessed from websites.
To help you decide which crypto wallet is right for you, we have compiled this list of the best crypto wallets today.
Best Crypto Wallet for Beginners: Coinbase Wallet
The Coinbase wallet is the best crypto wallet for beginners, thanks to its easy-to-use interface and support for multiple cryptocurrencies. It can be downloaded as an app for Android or iOS and is fully integrated with the company's exchange. This makes it easy to buy coins and tokens with traditional currency (like dollars).
The Coinbase wallet has an intuitive interface, making it easy to use from any device. You can set up two-factor authentication and get access to your account with just a few clicks. The app also supports Bitcoin Cash, Ethereum Classic, and Litecoin—making it one of the most versatile mainstream crypto wallets out there.
Coinbase Wallet supports over 44,000 coins and tokens and can store non-fungible tokens (NFTs) and digital collectibles. It's also non-custodial, which means its private key is held in your device rather than Coinbase's servers, so you don't have to worry about your currencies being frozen for any reason or being vulnerable to a cyberattack on the website.
| Pros | Cons |
| --- | --- |
| It's easy to set up and use | High trading fees |
| Multi-signature and 2-factor authentication support | Coinbase has a history of bad customer support |
| Mobile app available for Android and iOS devices | Only available on mobile and tablet devices |
| Can link to Coinbase account | |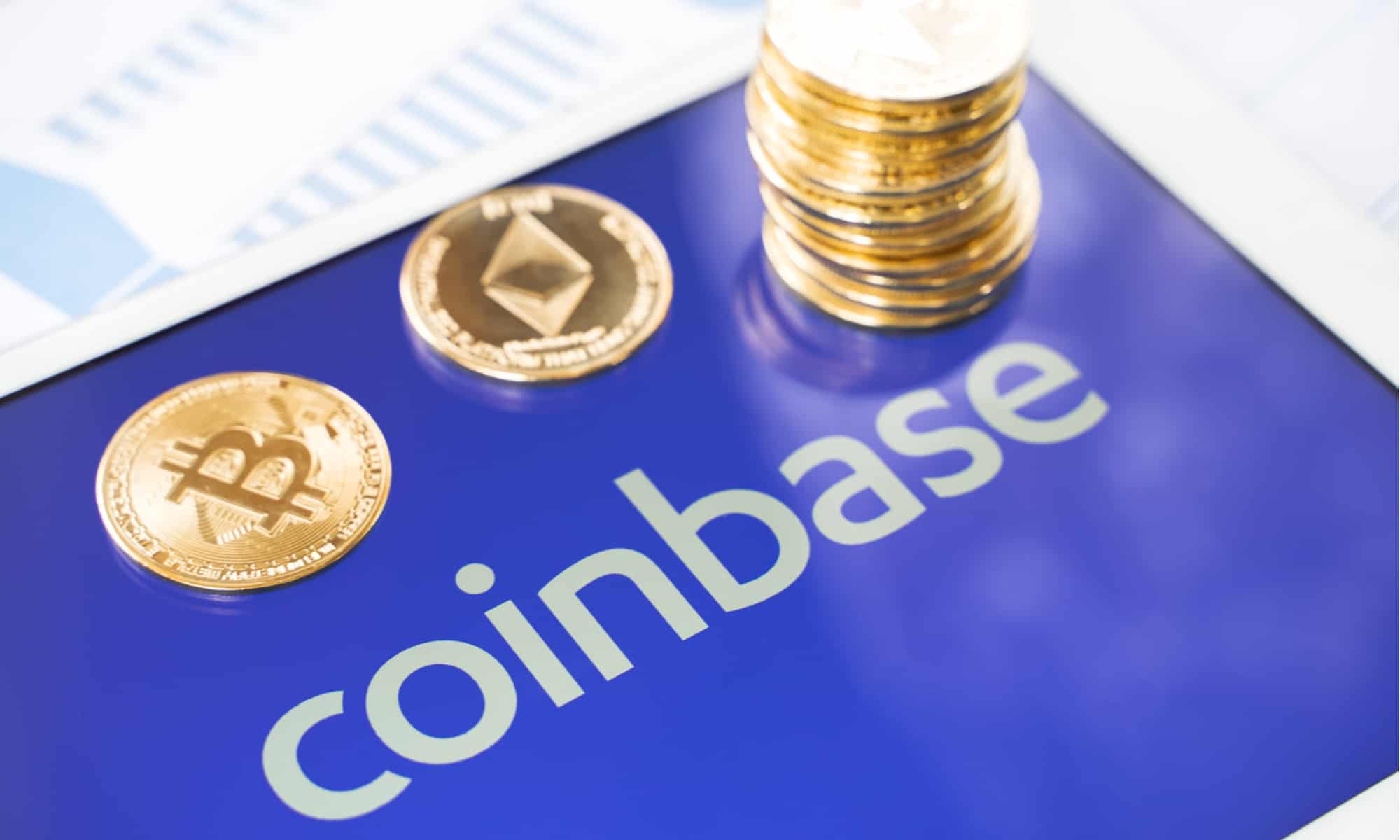 Best Bitcoin Wallet: Electrum
Electrum is one of the most popular wallets for storing your Bitcoins. It's easy to use and has a beginner-friendly interface. It also works with many different types of devices, including Windows, macOS, iOS, Android, and Linux. This makes it a great choice for anyone looking for a simple option that can be used on any device.
It's also one of the most secure wallet options out there. It uses multiple layers of security and two-factor authentication to protect your account from unauthorized access. You'll also have access to an advanced recovery process if things go wrong with your account or wallet. It is open source, meaning anyone can audit the code for security purposes.
The wallet is lightweight, which means it doesn't download the whole Blockchain. Instead, it uses simple payment verification (SPV) to speed up transactions. Additionally, it has custom transaction costs, which allow users to alter their rates based on how long they are willing to wait for a transaction to be completed.
| Pros | Cons |
| --- | --- |
| Secure | Only supports Bitcoin trading |
| Has many features | No customer support via chat, email, or phone |
| Lightweight and fast | |
| Integrates with cold storage | |
| Customizable transaction fees | |
Best Crypto Wallet for Security: Trezor Model T
The Trezor is an easy-to-use hardware wallet that stores your cryptocurrency securely.
Trezor Model T is the second-generation hardware wallet from the Czech Republic-based Trezor Company, founded in 2014. The Trezor Model T was released in early 2018 and offered several improvements over its predecessor, the Trezor One. Most notably, the Trezor Model T features a colorful touchscreen display, support for more cryptocurrencies (including altcoins), and an increased level of security.
Like most hardware wallets, it also supports offline storage so that hackers can't get to your coins even if they steal your computer or smartphone. The device's price includes a recovery seed to use when transferring your cryptocurrency holdings back into local currency. Trezor's software is completely open-source, which provides some additional protection, at least theoretically—the code that powers the wallet is available for scrutiny, and the sunlight is thought to be the best disinfectant.
The price is higher than other options on this list—but if you're looking for something that will protect your digital assets and keep them safe from hackers, Trezor Model T is definitely the best choice.
| Pros | Cons |
| --- | --- |
| Unhackable hardware wallet | The price is higher than other options on this list, but if security is your top priority, this is probably the best option for you. |
| Easy-to-use interface | No support for iOS devices |
| Works with most cryptocurrency exchanges | |
| It's very easy to set up | |
Best Hardware Crypto Wallet: Ledger Nano X
The Ledger Nano X is our pick for the best hardware crypto wallet.
It offers top-notch security features, such as a military-grade encryption algorithm and a built-in cold storage system, while being relatively simple to use. Other security measures include PIN protection, a passphrase, and an additional recovery seed key which can be used if you lose access to your private key or device. The Ledger Nano X has been around since 2019 and has already earned a spot among the most popular crypto wallets on the market.
The device has two buttons that you can use to unlock and make transactions with your Bitcoin and other cryptocurrencies. It also comes with a lot of other handy features, such as support for multiple cryptocurrencies and easy portability between devices. The Ledger Nano X supports over 1,800 different cryptocurrencies, including all major ones like Bitcoin, Ethereum, Litecoin, and Ripple. Plus, it's Bluetooth enabled, so you can use it with your mobile device.
The Ledger Nano X is one of the most trusted and secure Bitcoin and cryptocurrency wallets on the market. It's built with a hardened microchip, so it can be used in harsh environments like the outdoors. The device connects via Bluetooth to your computer or mobile device and gives you access to your private keys. That means you can use it anywhere—in your bedroom, on a plane, or even in space!
The Ledger Nano X also comes with a small OLED screen that displays information about your stored coins in real time. This makes it easy to see what's happening with your account at all times without having to open up your phone or computer whenever something changes.
| Pros | Cons |
| --- | --- |
| Supports a very large number of digital assets | No touchscreen |
| Supports up to 100 apps | Much more expensive than other cold wallets |
| Designed with security at its forefront to protect your private keys and your cryptocurrency from theft or loss | The use of Bluetooth technology may be a privacy concern for some |
| Bluetooth allows trading on the Ledger Live mobile app | |
Best Mobile Crypto Wallet: Mycelium
Mycelium is often hailed as one of the best mobile wallets available today. It is available for Android and iOS devices and has a host of features that make it an excellent choice for managing your cryptocurrency.
Perhaps most importantly, Mycelium is incredibly secure, with multiple layers of security to protect your coins. If you're looking for a mobile wallet that will keep your coins safe, Mycelium is a great option. The user interface is simple and easy to use, even for those new to cryptocurrencies.
The wallet's security and transaction options are two of its main selling points. The app is completely reproducible, meaning its code can be duplicated and compared to the original to identify potential security flaws. It has multiple levels of pin protection. The wallet app has several different user account types and custom transaction fees with four suggested levels: low priority, normal, economic, and priority.
| Pros | Cons |
| --- | --- |
| Offers offline transactions | Only supports Bitcoin, Ether, and ERC-20 tokens |
| Has additional PIN code and two-factor authentication (2FA) for added security | Mobile-only |
| Compatible with popular cold storage solutions (Ledger, Trezor, KeepKey) | |
| In-app crypto exchange and educational material | |
Best Crypto Wallet for Desktop: Exodus
If you're looking for a desktop wallet that is both intuitive and jam-packed with features, Exodus is the way to go. This all-in-one solution offers support for a wide range of digital assets, allowing you to store everything in one place.
It has an integrated exchange that allows you to trade your coins easily. With its built-in wallet app, you can also send and receive payments in no time. Exodus accepts over 225 different types of cryptocurrencies, including Bitcoin, Ether, Tether USD, and Dogecoin.
However, the exchange has some notable limitations. If you want to buy crypto with U.S. dollars and keep it in the Exodus wallet, you must first buy it on a centralized crypto exchange like Coinbase and then transfer the assets to Exodus. Bitcoin can be purchased with U.S. dollars in the app version. And, once you have an asset in your wallet, you can easily exchange it for other supported assets. While the wallet is free to use, Exodus charges a fee for transactions completed through its exchange.
| Pros | Cons |
| --- | --- |
| Integrated exchange, so you can buy and sell your cryptocurrency without having to leave the app | The lack of two-factor authentication may be concerning for some users |
| Easy to use | High transaction fees for the in-wallet crypto exchange |
| 24/7 customer support | |
| Mobile app available | |
How to Choose the Best Crypto Wallet
There is a wide variety of crypto wallets available in the market, and choosing the best one is not an easy task. Here are some things that you should keep in mind while choosing the best crypto wallet:
Supported currencies
Accessible interface
Customer support
Hardware wallet compatibility
Transaction fees
Security
Let's explore each one in more detail.
Supported Currencies
The first step in choosing a wallet is determining what cryptocurrencies you want to store. Some wallets support multiple cryptocurrencies, while others only support certain ones. If you're going to invest in multiple coins, look for a wallet that supports all crypto coins. You may also want to check if the wallet supports your preferred exchange or broker.
Accessible Interface
The interface of a cryptocurrency wallet should be easy to use—no complicated menus or confusing design elements that make it hard for you to find what you need quickly and easily (like poor navigation). The interface must also be compatible with mobile devices so that users can access their funds anytime.
Customer Support
The most reliable crypto wallets will have a 24/7 customer service team, which can help you in case of any issues or questions regarding your account or wallet. For many, this is a priority.
Hardware Wallet Compatibility
Investors who have a hot wallet that is compatible with at least one brand of hardware wallet have an advantage because they can default to the model(s) supported by their wallet and transfer their crypto as needed.
Transaction Fees
The transaction fees associated with using different wallets vary greatly depending on their features. As such, it's important to know what kind of fees each one imposes before making your decision.
Security
A good crypto wallet will provide strong encryption and protection against malware attacks, but also offer backup features so that your private keys are not exposed if your device crashes or gets lost or stolen. You should also check the reviews of previous customers to see how easy it was for them to recover their funds if their wallets were compromised by hackers or corrupted by malware.
Exchange Integration
Some wallets have built-in support for exchange integration, allowing users to quickly convert between different cryptocurrencies without downloading any additional software (although this requires some technical knowledge). This is useful if you want to track multiple currencies simultaneously.
Bottom Line: Best Crypto Wallets
When looking for a crypto wallet, the first question you should ask yourself is what is most important to you in terms of ease of use, frequency of trades, and functionality. Other questions to consider include which coins are supported, whether the wallet has strong customer support, and, of course, the company's reputation.
Each user will have a unique set of needs and priorities, so it's important that you carefully assess your own requirements before picking a wallet. Truly, though, as long as you remember these key factors, you'll find that selecting a crypto wallet will be easy and straightforward.
Up Next…
Interested in more crypto-related articles? Click on the links below:
The image featured at the top of this post is ©3Dsculptor/Shutterstock.com.