2022 was a tumultuous year for tech stocks when a wave of sell orders caused prices to tank. Many tech stocks were hit quite hard, resulting in these stocks getting crushed in 2022. This led to massive losses for many investors.
From Apple to Tesla, many tech giants have been severely impacted by Wall Street's bearish sentiment in recent months.
In this article, we will look deeper into these tech stocks and what these plummeting share prices imply for their future prospects.
Tech Stocks and the Effect of COVID-19
For many years, one of the world's most powerful and dynamic industries has been the technology industry. With cutting-edge technology development, tech stocks have been a key driver of economic growth and innovation.
In 2020, the COVID-19 pandemic caused massive disruption to global markets, leading to sharp declines in many stocks. However, tech stocks remained afloat, with some companies thriving. For instance, Amazon boomed at the beginning of the pandemic and hired 427,300 workers over ten months.
Tech stocks flourished due to consumers shifting to a digital world, which resulted in a surge in tech companies services. Countries went into lockdown and people turned to digital services, which increased tech companies' revenue, ultimately resulting in higher performance in their stock prices.
However, since the pandemic, tech stocks have had weaker earnings and plummeting stock prices for various reasons, such as high-interest rates and a possible recession.
The 5 Biggest Losers in 2022
There are many reasons why tech stocks were crushed the hardest in 2022. Some reasons that can affect the tech sector's stock prices include the China-U.S. trade war, social media comments from a board member or CEO, or simply stiff competition with other industry leaders.
Below is a look at 5 tech stocks that have been crushed hard in 2022 and the reasons for their losses.
#1. Tesla, Inc. (-60.62% YTD)
Despite having ambitious plans for electric vehicles and facing increasing competition from other automakers, Tesla's share price fell dramatically in 2022. Elon Musk's position as the company's CEO has had a significant impact on the stock price, with his remarks on social media and the acquisition of Twitter having a big impact on the market.
However, some investors' concerns about Tesla's unfulfilled expectations and Musk's outspokenness have caused the company's share price to fall. It remains to be seen if Musk can restore investor confidence through his words and actions and turn around Tesla's fortunes.
In addition, Tesla's EV production was affected due to China's COVID-19 shutdowns. The company also faced fluctuating exchange rates and rising raw material costs.
Tesla's market capitalization dropped significantly from 2021 to 2022. The company ended 2021 with a market cap of $1.061 trillion, ranking in the world's top 10 most valuable companies. In 2022, Tesla ended the year with a market cap of $388.97 billion — a decline of 63.35%!
The massive decline made Tesla one of the worst-performing stocks in the S&P 500 in 2022. As a matter of fact, Tesla was the third-worst-performing stock in the index fund, beating only Match.com and Generac.
While Tesla's stock price may have significantly dropped in 2022, if you had bought Tesla stock three years ago, you would still make a profit if you sold the stock today. On March 16, 2020, Tesla stock was trading at $29.67. If you held onto your Tesla shares and sold them on March 14, 2023, you would have made nearly a 600% return, as Tesla stock was trading at $174.48.
#2. AMD (-53.31%)
Advanced Micro Devices (AMD) has also seen its tech stock price get crushed in 2022, with more than a 50% decline. The company has faced increasing competition from Intel and NVIDIA in the chip-making market, and the U.S.-China trade war has further weighed down its stock price, causing uncertainty in the tech sector.
Additionally, AMD's decision to postpone releasing its next-generation Ryzen processors has affected its stock price.
To compound this, the company has been hit hard by the shift away from traditional PCs to mobile devices, resulting in a decline in PC sales, significantly impacting AMD's share price drop in 2022. According to forecasts by International Data Corporation (IDC), PC sales will remain in decline for the rest of 2023 and are expected to grow in 2024.
On a positive note, the market will eventually return to its prior levels and might even experience increased demand because of needs for both the home and office in a more diverse work environment outside of the office.
In addition, the imminent release of AMD's new GPUs has the potential to gain market share in this sector.
#3. Apple, Inc. (-25.49% YTD)
Despite experiencing a drop in the share price of more than 25% year-to-date, Apple ended 2022 in a better position than many of its competitors.
Apple reported revenue of $123.9 billion in Q1 and experienced a 3% impact from foreign exchange rates in Q3.
iPhone 14 Pro sales offset reduced orders for the iPhone 14 Plus, raising Apple's average selling price.
COVID-induced lockdowns and worker protests in China delayed Apple's shipment of Pro smartphones, leading to extended wait times.
Despite the competition, Apple remains a top player in the tech world, with their products and services still in hot demand by their loyal customer base.
#4. Meta (-64.41%)
Meta, one of the leading tech stocks, has been crushed hard in 2022, with its share price dropping by an alarming 64%. With increasing competition from other augmented reality (AR) companies, investors have become increasingly wary of the company's prospects.
Declining digital ad sales have also hampered Meta since 2021, when Apple's iOS privacy changes took effect. Similarly, there have been concerns about Meta's aggressive spending on its quest to become a Metaverse-first company as they are concerned about whether they can expect a return on their investments.
The challenge for Meta doesn't end there. It is also facing stiff competition from the social media giant, TikTok. According to a study by Pew Research Center in 2022, only 32% of teenagers claim to use Meta's Facebook app. That is a major drop from the 71% of teens who claimed to have used the app in a similar study between 2014 and 2015.
To compete with TikTok, Meta has focused on creating a more fun user experience with custom filters and interactive challenges to appeal to potential users.
In addition, Forbes listed Meta as the worst-performing stock in the S&P 500 in 2022. This is mainly because Meta has to fund the company's AI Metaverse ambitions. Meta also holds much more weight in the index than other companies.
Meta ended 2021 with a market capitalization of $921.93 billion. The company ended 2022 with a market capitalization of $319.88 billion, resulting in a decline of 65.3%. The company is recovering from its massive decline, and as of March 27, 2023, Meta's market capitalization has increased by 64.4%, with a market cap of $525.89 billion. This makes Meta the 9th most valuable company globally by market cap.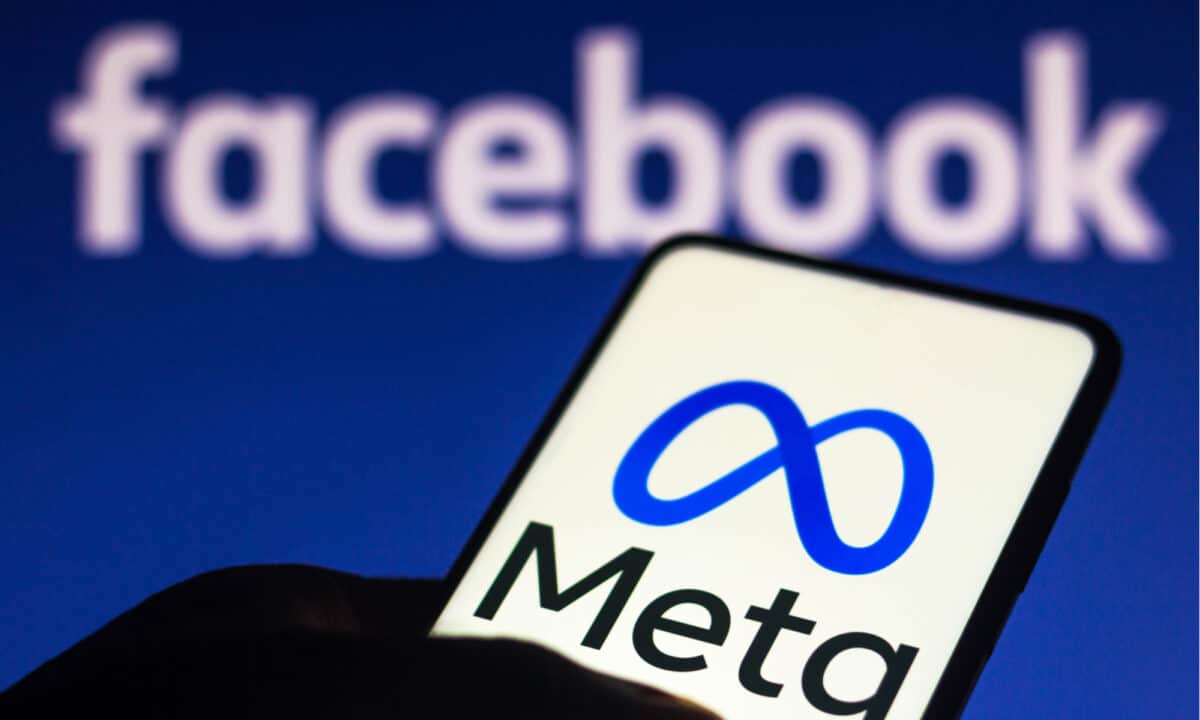 #5. Qualcomm (-37.44% YTD)
Qualcomm has suffered due to ongoing legal battles and competition from other chipmakers such as Intel and AMD. However, the announcement that Qualcomm would be supplying Apple's iPhones with 5G chips in 2023 surprised investors and gave them a reason for reassurance.
Qualcomm intends to invest heavily in 5G technology, which could give them an upper hand over their competitors. It also meant that Apple was willing to continue its relationship with the company despite previous disagreements and disputes.
This news has had a positive effect and sent ripples of optimism through the investor community. Having tech giants like Apple backing a chipmaker has far-reaching implications for the industry. This move might just be exactly what Qualcomm needs in light of the current state of uncertainty and the mounting difficulties it faces in the future.
In addition, Qualcomm has expanded its client base by supplying chips to automotive and service markets, even though these sectors face heavy competition.
In its fiscal fourth quarter 2022 results, Qualcomm reported revenue growth of 32%. However, the growth is mainly attributed to its Asian markets, while U.S. sales only accounted for a gain of 3%. Additionally, Qualcomm relies on China for most of its revenue, with 64% of the company's revenue coming from China.
Yet as ties between the U.S. and China deteriorated, the U.S. decided to stop selling certain chips produced using U.S. equipment to China. Because of the high trade between China and Qualcomm, this could seriously affect the company.
On a positive note, the market is currently upgrading to 5G. And, if you didn't already know, Qualcomm invented the many technologies that brought us the 5G chipset and have maintained its dominance in the market.
Investing in Tech Stocks That Were Crushed in 2022 Going Forward
Investing in tech stocks going forward requires a reassessment of risk tolerance and strategy. Investors should be aware that there is no guarantee that the tech sector will recover quickly due to the market conditions seen in 2022.
As a result, investors should be prepared to take on more risk when investing in tech stocks. Investors should also consider diversifying their portfolios by investing in other sectors of the economy besides tech. By doing this, investors can lower their risk while still benefiting from the tech sector's future growth.
Bottom Line
The tech stocks that have been crushed the hardest in 2022 saw many stocks experiencing sharp declines in value. These stocks have all seen their share prices significantly drop as investors remain uncertain about their future prospects. It remains to be seen whether these tech giants will be able to recover from their losses and return to their previous highs.
If you're considering investing in these big losers, diversify your portfolio with a variety of diverse stocks in other sectors to spread your risk.
The image featured at the top of this post is ©Bigc Studio/Shutterstock.com.