Key Points:
Now that there are more charging stations, Electric cars are here to stay.
Almost every major car manufacturer has incorporated an electric vehicle option.
Considering the range that you will need day-to-day may be the most important factor in deciding which car to choose.
Gone are the days when electric cars were an option only for wealthy, eco-conscious groups.
The price of electric cars has become increasingly cheaper, mostly thanks to the growing market competition. Tesla, Nissan, and Toyota are no longer the only brands that provide hybrid, hydrogen, or purely electric car options.
Most automotive brands are not only focused on delivering EV model lineups but also completely changing their powertrain options to become all-electric within the next two decades. Mounting concerns about climate change and greenhouse gas emissions and meeting environmental regulations are major drivers for this innovation to become more ubiquitous among car manufacturers.
This is excellent news for consumers considering their first EV purchase amid the increasing gas prices.  
After a comprehensive review of the electric vehicle market, we have tabulated a list of the cheapest EV models in 2022:
The cheapest best overall model: 2022 Hyundai Kona Electric, $35,295
The cheapest model with the best range: 2022 Chevy Bolt EV, $31,500
The cheapest model with the best performance: 2022 Ford F-150 Lightning, $41,769
The cheapest model with the best interior: 2022 Volvo XC40 Recharge, $55,300
Cheapest Utility EV: 2022 Mazda MX-30 EV, $34,695
Best Overall Cheapest Electric Car: 2022 Hyundai Kona Electric
The Hyundai Kona Electric provides the best of all worlds, considering it is a powerful but spacious sub-compact crossover. It is also one of the most affordable EV offerings, priced at $35,295 at the base level.
The 2022 Kona excels at all levels, with a 201-horsepower electric motor linked to a large battery pack, allowing you to travel up to 258 miles on a single charge. That is the highest range and power combination you can get out of all of the affordable electric vehicles on the market.
Launched in 2018, the Kona Electric is fairly new in the market, like most EVs, but Hyundai has steadily been improving the model to make it more attractive to the growing customer base. There were many new styling updates this year, including new front and rear bumpers and an improved interior which currently comes standard with a 10.3-inch digital gauge display.
The safety features of the 2022 Kona include standard automated emergency braking, lane departure with lane keeping, adaptive cruise control, and pedestrian detection.
If you are in the market for the best all-around electric vehicle at an affordable price, this is it.
Cheapest Electric Car With the Best Range: 2022 Chevy Bolt EV
Chevy might not be the first car manufacturer you would think of if asked about cutting-edge EV technology, but the Bolt EV takes the cake for range capability.
For an energy-saving vehicle that is stylish and futuristic-looking, the base MSRP of $31,500 can't be beaten. The updated 2022 styling package includes a new hood, front fascia, and LED headlights.
The Chevy Bolt EV was initially released in late 2016 and was designed for flexible production, as the battery was placed in the same position as the fuel tank of the gas-powered Bolt models.
Chevy has not made any changes from 2021 by way of the 65 kWh battery pack, so it can achieve an impressive range of 259 miles with 200-horsepower. The interior of the car is modern, and the controls are thoughtfully arranged around the touchscreen.
Safety features for the Chevy Bolt EV include forward collision mitigation and lane departure, along with surround view cameras.
Cheapest Electric Car For Performance: 2022 Ford F-150 Lightning
The F-150 Lightning has been described as one of the most ambitious innovations since the Tesla Model T.
This fast and capable truck may have similar attributes to the gas-powered Ford F-150, but it has two electric motors and batteries.
The Lightning's main highlight is its power, as the truck's base model has a whopping 452-horsepower and 300-mile range. The Lightning is priced slightly higher than the other EV models at $41,769, but this is because of its impressive power, body, and specs.
With a standard all-wheel drive and powerful, instant torque, the EV pickup can tow upwards of 10,000 pounds. The interior is much the same as the gas-powered F-150, with some modern changes, like the large 12-inch 'infotainment' display and Ford's latest Sync 4 software. Android Auto, Apple Car-Play, and a Wi-Fi hotspot are also available.
Ford has also included top-notch safety features like the new BlueCruise semi-autonomous driving mode, automated emergency braking, and adaptive cruise control.
Cheapest Electric Car With the Best Interior and Technology: 2022 Volvo XC40 Recharge
The XC40 Recharge is the brand's first for electric vehicles.
Though the gas-powered XC40 remains similar to the 2021 model, the Recharge changes the character of this model line.
Apart from the electric powertrain, some of these differences include the innovative and unique 'infotainment' system. The Recharge also has a flatter grille and a charging port on the rear fender. The infotainment system features a 12.3-inch digital gauge cluster and a wireless smartphone charging pad.
Volvo has also sought Google's assistance to create better a customer user experience as they are working on a new in-car display approach.
The XC40 Recharge also comes with a combination of microfiber and leatherette upholstery, making for a comfortable, luxurious interior.
Every Recharge model has two electric motors where one drives the front wheels, and the other moves the rear, producing 402-horsepower and a driving range of 223 miles on a single charge. The base Recharge is more pricey than the other listed models at $55,085, but its luxury materials, impressive horsepower, and long-range make it a great EV option.
Cheapest Electric Car For the Best Utility and Comfort: 2022 Mazda MX-30 EV
The MX-30 EV is Mazda's first all-electric vehicle in a move the brand calls its multi-solution electrification strategy.
At $33,470, the MX-30 packs a punch with a stylish exterior and a comfortable, functional cabin. Though the range is a bit low at 100 miles for a single charge, the MX-30 makes up for it with its fast speed, able to go from 0 to 60 within 8.7 seconds. It also has sharp steering which indicates great handling.
The MX-30 includes the typical bells and whistles, such as automated emergency braking, lane departure warning, and adaptive cruise control.
How To Pick The Best Electric Vehicle: Step-by-Step
In many ways, purchasing an electric vehicle is the same as buying a gas-powered car, as you tend to look at similar elements. Electric cars, though, introduce several new considerations. Make reference to the following guide to help you when purchasing an electric vehicle.
Figure Out the Budget for Your EV
Lower price electric vehicles are available, but you may not get the best specs such as range, interior, or even performance. Electric vehicles with high range capabilities or luxury interiors are costly, as is the case with conventional, gas-powered models that have high-performance features.
It depends on what features are of the highest priority for you, so use your discretion to discern which car features are a must-have.
Consider the Range You Need
Depending on your routine and travel plans, you might look for different things in the range of your EV.
If you're traveling only a low mileage daily, you would not require a long-range EV. Conversely, if you drive long distances or plan to, you might want to consider only long-range EVs.
Long-range electric vehicles typically need large batteries and lightweight materials, causing the price to increase.
Availability of the Vehicle
Supply chain problems following the global pandemic have affected the tech and automotive industries, resulting in slowed EV production and affecting part availability and pricing.
So, it would be advisable to go for mainstream electric vehicle models which are part of large auto manufacturers.
Consider Leasing or Used Options
It may be useful to consider if it makes more sense for your budget to lease your EV or buy it new. Leasing helps to reduce the financial burden. But, because of the lower overall cost, you may not get a tax credit advantage or have a mileage cap for travel.
You also have the option to buy a used electric vehicle, which may prove more economical.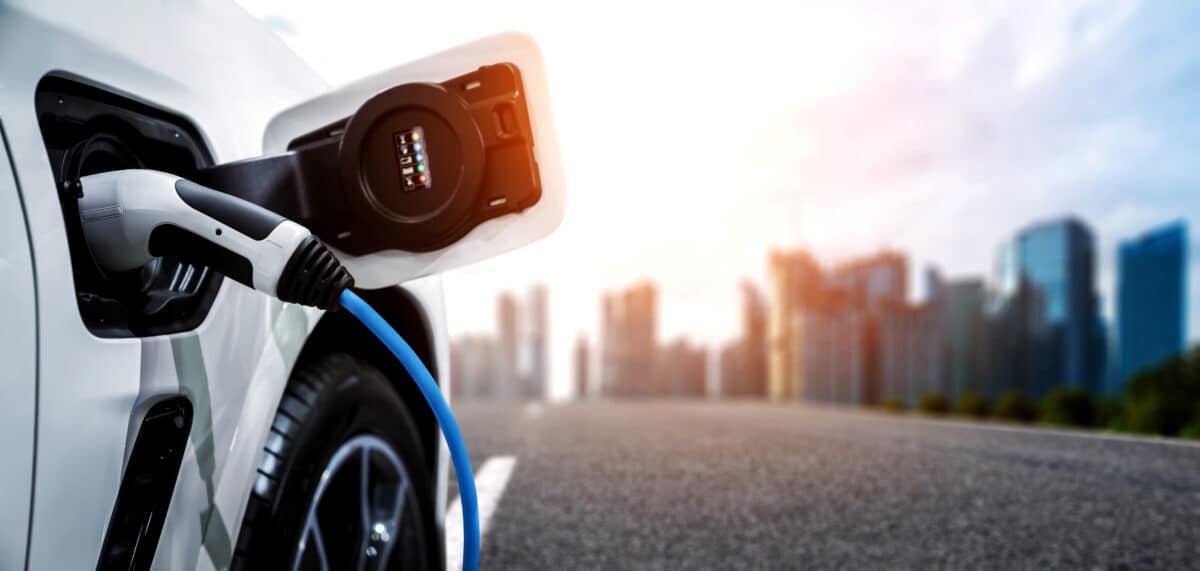 What To Know Before Buying An Electric Vehicle
Purchasing an electric vehicle is a change from the conventional vehicles everyone knows well, so there are some factors that warrant note. We broke down these major considerations to help you make the right EV purchase decision.
Pricing and Efficiency
Electric vehicles were once some of the highest-priced cars on the market—both electric and gas-powered.
That has changed within the last few years due to increased market competition as auto manufacturers increased their commitment to hybrids and EV segments.
Electric vehicle registrations in the United States surpassed 1 million as of December 2020, largely resulting from the significant price reductions for many EV base model options.
One of the biggest wins of EVs is that electricity is cheaper than petrol or diesel.
Research by the U.S. Department of Energy's (DOE) National Renewable Energy Laboratory (NREL), indicates drivers would save almost $1,000 annually by using all-electric vehicles.
Charging Speed
There are four main types of charging: trickle, home, fast, and rapid charging.
Trickle charging is the slowest. Drivers can use a standard 3-pin plug that only offers 3kW of power. It is also slower than home charging points.
Home charging points are the next level and provide up to 7kW of power, translating to 30 miles every hour.
Fast chargers are available in some public spaces and workplaces. The power levels are rated from 7kW to 22 kW and depending on the battery size, can charge an electric vehicle within three hours.
Rapid chargers are the fastest chargers available. Located at public charge point locations, they supply high power directly to the battery or AC to the onboard charger. You can top the battery from 20 to 80 percent in about 40 minutes.
Range
Electric vehicle range depends mainly on the battery capacity or the amount of electricity that can be stored. The energy density must also be considered.
Battery capacity slowly reduces over time. Driving style is a primary determinant of the range, as frequent full acceleration negatively affects it, which is generally the same for gas-powered cars.
Using Electric Vehicles: What It's Like
All-electric cars make up just a small percentage of the vehicles on the market.
The improving vehicle functionality and charging technologies have made electric vehicle usage less of a hassle, and more widely available to the average consumer.
Owners can now look forward to reduced charging times—as low as 30 minutes—and more widely distributed public electric car charging ports. As if that wasn't great enough, EVs run very quietly due to a lack of a combustion engine.
The instant torque, as well, is quite the advantage if you appreciate speed in your car. You may have to shell out a bit more to get a model with higher ranges than 300 miles, but it ultimately depends on your vehicle needs.
When purchasing an EV, high mileage drivers should consider the battery capacity, comfort, and range. The EVs we've discussed in this guide come with unbeatable value for the affordable cost, and will set you up for large financial savings every year!
Up Next…
We've got plenty more articles detailing information about electric cars. Read these next!