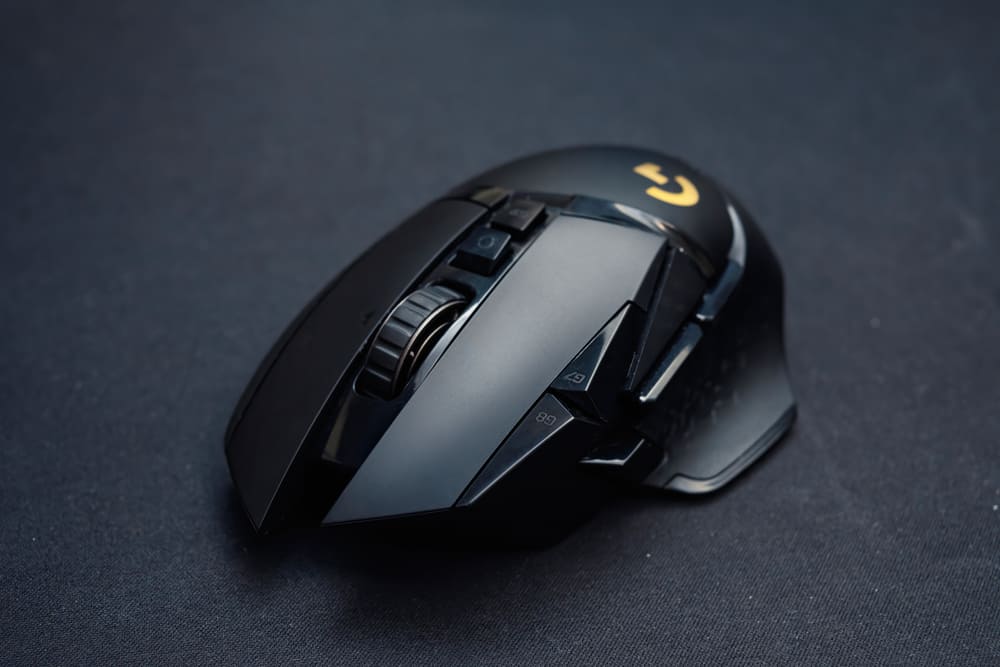 Key Points
When choosing the best wireless mouse, there are several factors to consider, including speed, latency, and grip, among others.
The Logitech MX Anywhere 3 Wireless Mouse was voted the best wireless mouse overall.
If budget is a concern, the Microsoft Bluetooth Ergonomic Wireless Mouse may be for you.
The best wireless mouse will be a great choice for your laptop, desktop computer, or tablet. Wireless mice are suitable because you don't need to sit next to your desk and keep your mouse in range. They are also more convenient as they eliminate the need for a lengthy cable trailing behind your computer desk.
If you have been using a wired mouse for quite some time, you might think that it is time for an upgrade. Wireless mice are not only more convenient but they also allow you to operate your computer faster and easier than before. However, there are so many kinds of wireless mice available on the market, such as optical, laser, dual sensor, ergonomic, etc. To help you find the best one that suits your needs perfectly, we have compiled a list of the top 5 wireless mice suitable for various uses and motives.
Here are our top picks for the best wireless mouse you can buy today:
Logitech is known for manufacturing the best wireless mice you can use for various activities. Logitech MX Anywhere 3 Wireless Mouse is our pick for the best overall wireless mouse. As the name portrays, you can use this mouse anywhere you wish, at home, at work, or when traveling. This mouse has a MagSpeed Electromagnetic scrolling wheel that can scroll 1000 lines per second. The wheel is made of machined steel that looks and feels better to scroll. In addition, you won't hear noise when scrolling. So there is no disturbance while working.
You can use this mouse on any surface with ease. No need to find a different surface to place your mouse on while working. Therefore, whether your working table is made of glass, wood, or any smooth surface, you can rely on the Logitech MX Anywhere 3 mouse for better performance. This mouse has Silicon sides which enables a soft touch. Therefore, you can work for long hours comfortably. In addition, dust can't harm your mouse. The good thing is you can clean it after several months of use.
This mouse can stay for 70 days without recharging. Once the charge depletes, it will only take three hours to charge the mouse fully. The mouse comes with a USB type C cable you can use to charge it. This mouse is also fully customizable with any app you use. In addition, your work will be faster with predefined-app-specific profiles like Adobe Photoshop, Google Chrome, Zoom, Microsoft Teams, Microsoft Office, Adobe Premiere Pro, and Final Cut Pro.  This mouse is multi-device and multi-OS, which allows you to connect to a maximum of 3 computers simultaneously. You can easily switch from one device to another. Another excellent ability of this mouse is it can mute, start, or stop video calls on Zoom and Microsoft Teams with two buttons on the left.
Check out Logitech MX Anywhere 3 Wireless Mouse on Amazon.
Still from Logitech, Logitech MX Master 3S Wireless Mouse has an 8000 DPI sensor that can detect all surfaces. You can work with your mouse on glass, wood, or a book and still experience the best performance. This mouse also allows you to adjust the screen resolution of your device and the tracking sensitivity to match your workflow. There is a new feature of the Quiet Clicks, which allows you to barely hear the clicks or the wheel scrolls while doing your tasks. The MagSpeed Electromagnetic wheel made of machined steel also contributes to the silence.
The MagSpeed Electromagnetic scrolling wheel can scroll 1000 lines per second and stop on a pixel. Logitech MX Master 3S is customizable with every app you use. In addition, your work will be fast on predefined customizable apps such as Safari, Chrome Zoom, Adobe Photoshop, Final Cut Pro, MS Teams, MS Office, and Adobe Premiere Pro. This mouse helps you switch between devices and operating systems such as Chrome, Linux, or Windows. This mouse can also pair up to a maximum of 3 devices via Bluetooth. In addition, you can comfortably transfer files, images, and text between computers. This makes your work easy if you have different tasks at hand.
MX Master S charges for 3 hours and can stay for 70 days before the next charge. The mouse comes with a USB type C cable for charging. The mouse has an ergonomic silhouette to support your palm and fingers while working. In addition, it has textured surfaces that improve the mouse grip, even when you're sweating. The mouse's unique tilt angle puts your arm in a natural posture, so you don't feel uncomfortable while working. There are thumb controls on the mouse that triggers faster access and navigation on various pages.
Check out Logitech MX Master 3S Wireless Mouse on Amazon.
Microsoft Bluetooth Ergonomic Wireless Mouse is our pick for the best cheap wireless mouse. The mouse's ergonomic design provides all-day comfort while working. The mouse has a soft thumb rest that's easy to grip while sweating. You'll also feel comfortable throughout your activities. Microsoft Bluetooth Ergonomic Mouse supports Bluetooth 4.0 and above. In addition, you can connect to your computer 10 meters away in an open area and up to 15 meters in an office environment. Therefore, it's an excellent mouse for doing office work, gaming, and controlling elevated screens.
You can connect your mouse to a maximum of three devices and switch between them easily. The connection frequency is 2.4GHz, which is a good speed for doing various simple tasks. The mouse weighs 91g, including the batteries. In addition, its light design makes it less vulnerable in case it falls accidentally. The mouse battery can stay for up to 15 months. Therefore, it's a good mouse for people who work throughout with little breaks. The scroll wheel is made of machined aluminum, tracking sensors,  and a Teflon base that helps navigation on various surfaces. This mouse is compatible with Windows, Mac, and Chrome computers.
Check out Microsoft Bluetooth Ergonomic Wireless Mouse on Amazon.
Gamers appreciate speed because it matters in their gaming success. The Logitech G502 Lightspeed Wireless Gaming Mouse has a HERO 25K sensor that helps with quick movement on various surfaces. It has a speed ranging from 100 to 25,600 DPI, which helps sense screens at a distance. This high DPI helps gamers because most sit far from their screens due to long hours of staring. You can charge your mouse while playing as it's POWERPLAY compatible. The battery is suitable for continuous use and can last for 48 hours with default lighting and 60 hours without lighting.
The mouse has a mechanical button tensioning system that helps reduce the force you need to click right/left. With this feature, you can expect high-speed performance during your gaming activities. It has a hyper-fast scroll wheel that helps you navigate quickly through your games. In addition, it has a wireless report rate of 1000Hz. This mouse is compatible with Windows 8 or later and Mac OS 10.11 or later. You also need a USB port for data transfer since it has an inbuilt memory and the Logitech G Hub software. It also has a light sync technology that helps to customize illumination to synchronize games and videos.
Check out Logitech G502 Lightspeed Wireless Gaming Mouse on Amazon.
This mouse is our best pick for everyday work like MS Office, internet surfing, and simple photoshops. Dell MS5120W Wireless Computer Mouse has dual connectivity of 2.4GHz that allows you to connect to any PC with Bluetooth 5.0. You will use the Windows Swift Bluetooth Pair without configuring the settings every time. In addition, this mouse can also pair with Mac, Windows, and Linux Operating Systems.
You can use a single battery of this mouse for up to three years. Therefore, it's a good choice if you don't like charging every time.  This mouse has a 1600 DPI tracking speed that is not bad for everyday activities. This feature helps in handling high-screen resolutions.
In addition, the mouse can rest on various surfaces and still provide the best performance. It has programmable buttons on the left, allowing quick navigation on pages and computer applications. The mouse has a Dell Peripheral Manager that allows you to pair devices and manage mice and keyboards for quicker navigation. This mouse has a warranty of 3 years. So, if your mouse gets faulty within that period, be sure of a replacement after reporting.
Check out Dell MS5120W Wireless Computer Mouse on Amazon.
How to Pick the Best Wireless Mouse: Step-by-Step
It's true that with the introduction of wireless technology, things have become a lot easier. Even so, before spending your hard-earned cash on any of the products mentioned above, you need to consider the following factors:
Cost 
When searching for the best wireless mouse, the price will be at the top of your considerations. Some mice are cheap, while others are costly. A low-priced mouse can be good, but sometimes cheap can mean expensive. It is advisable to ensure you are comfortable with the specs before you buy any cheap wireless mouse. Expensive mice are the option if you are not on a tight budget, but you should be careful not to buy a costly mouse that's good for nothing. Always test all the features to see whether you are okay with them.
Weight 
The mouse's weight matters a lot, especially if you work long hours with your mouse. Of course, lighter mice can give you a comfortable experience when doing consuming activities like gaming and photoshop. Therefore ensure you check the specs for the best lightweight mice before proceeding with your purchase.
Compatibility 
As you've read above, some mice are only compatible with specific Operating Systems. Therefore, you should check software compatibility before you order your mouse.
Grip
A comfortable mouse should have features and design that make them easy to grip. It will be a bad idea to keep picking up your mouse after it has fallen on the ground, and it can get damaged. Some mice have ergonomic features and textured surfaces that make them easy to grip. So, go for a mouse with a good grip.
Click Latency
The click latency is the delay used to avoid so many clicks. So getting a mouse with a lower click latency will be good. When your mouse has a high click latency, you can make mistakes while clicking on pages and applications on your computer.  A lower click latency is good for activities like gaming that require top-notch accuracy.
Speed
Mouse movement is critical, especially if you have many activities to do on your computer. If the cursor stays in one place for a long time, it will always feel annoying when using that mouse. Therefore, ensure you get a mouse with high speed. In addition, consider mice with 1000 DPI to 1200 DPI if you are a gamer. A higher mouse DPI will help you navigate faster, even far from the screen.
Scroll Wheel
An easy-to-move scroll wheel will be good if you want to navigate web pages faster. Nothing will feel so bad as hanging webpages when you need them the most. Therefore, check for a mouse with high-speed and easy-to-move features. In addition, a scroll wheel with little to no noise will do you good to avoid distractions during working hours.
What to Know Before Buying the Best Wireless Mouse 
Your daily activities should help you determine the best wireless mouse you need. If you do complex activities like gaming or photoshop, you need a mouse with a high DPI. That will help minimize lag time. Understanding your daily activities will help you search for a suitable mouse. Also, when it comes to price, everyone wants to save some coins while making purchases. So, what budget do you have for a wireless mouse? Wireless mouse prices can range from $10 to more than $100. Sometimes you can get discounts, so be keen to get better deals.
If you've never handled a wireless mouse before, you need to be super careful with them. Remember that it's not attached to a USB cable. Therefore, a small push will take it to the ground. As a result, it can get damaged and you can find it tough to repair. In addition, remember a wireless mouse needs to be charged, are you comfortable with that? If not, you can buy a detachable mouse that you can always connect to your computer using a cable.
Using the Best Wireless Mouse: What it's Like?
With the best wireless mouse, you can experience the best performance of all your computer activities. Although these mice need to be charged, some stay for a very long time before they need to recharge.  A wireless mouse also saves you from dealing with a disorganized working table. And that promotes a good working environment.
NEXT UP…