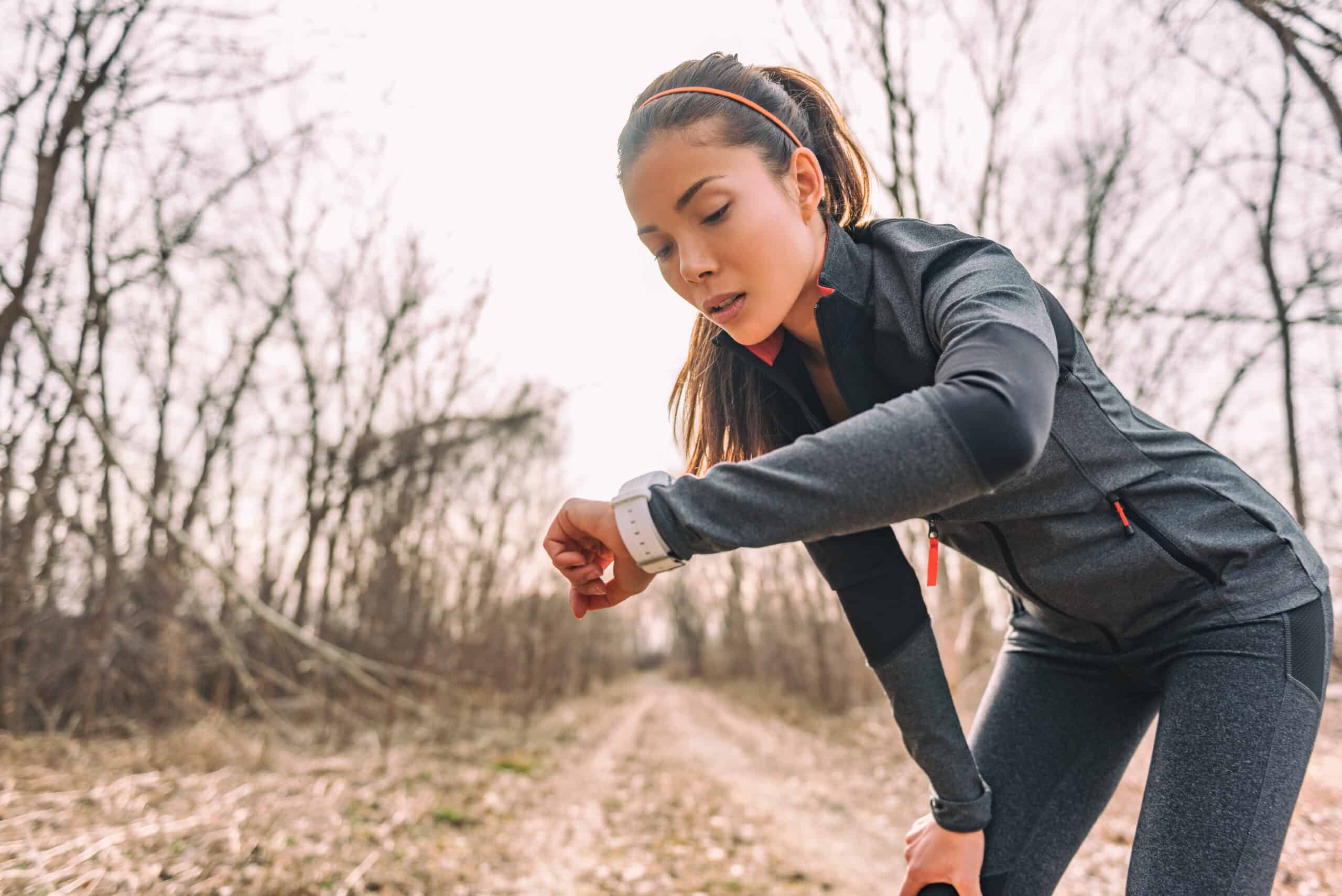 GPS watches have revolutionized how we track outdoor activities. Equipped with cutting-edge technology, these watches precisely track distance, speed, elevation, and route, providing reliable navigation ideal for hiking, running, or cycling enthusiasts.
With their wide array of features, GPS watches have quickly become indispensable tools for athletes and adventurers. The top GPS watches currently available have high-resolution displays, long battery life, and water resistance. These are essential features in today's marketplace.
GPS watches offer more than just location capabilities. Many also include built-in heart rate monitors, music storage capabilities, and contactless payments for easy shopping trips or exploring. No matter your outdoor pursuits — whether marathon training or hiking new trails — choosing one that meets your specific needs and taking your adventures further will only add more joy.
Here are the best GPS watches on Earth today.
Best Overall: Garmin Fenix 7
Best Value: Garmin Forerunner 955
Most Affordable: Coros Pace 2
Best for Outdoor Sports: Coros Vertix 2
Best for iPhone Users: Apple Watch Ultra
Let's dive deeper into each one!
Best Overall: Garmin Fenix 7
Best Overall
We earn a commission if you make a purchase, at no additional cost to you.
The Garmin Fenix 7 GPS Watch is widely considered a premier watch available today, thanks to its rugged construction and advanced features.
Perfect for outdoor enthusiasts and anyone requiring reliable navigation tools, its touchscreen display provides clear information at a glance and easy navigation. Plus, GPS/GLONASS/Galileo satellite connectivity ensures access to your location, even in remote areas.
The Fenix 7 stands out when it comes to health and wellness features. Equipped with a heart rate monitor, pulse oximeter, fitness tracking options, and water resistance of 100 meters, this watch is perfect for swimming or other water-based activities.
The Fenix 7 features a range of smartwatch features, such as smartphone notifications, music control, and Amazon Alexa voice command, so you'll always stay connected even when away from your phone. In smartwatch mode, it can last up to two weeks, while its battery can provide GPS coverage of up to 36 hours.
The Garmin Fenix 7 GPS watch is made from high-grade materials for maximum durability, offering reliable GPS functionality in even harsh conditions. Featuring its stylish silver case with a graphite band that makes for comfortable wearing, its advanced features make this watch ideal for anyone seeking a reliable yet versatile GPS solution.
Best Value: Garmin Forerunner 955
Best Value
Garmin 010-02638-10 Forerunner® 955 GPS Running Smartwatch
Built with an always-on, full-color display that's light on the wrist and easy to read even in direct sunlight
Waterproof
Up to 15 days of battery life in smartwatch mode
Features for everything from sleep to training
Up to 42 hours in GPS mode and up to 80 hours in UltraTrac mode
Click or swipe through maps and stats with traditional button controls or a new, responsive touchscreen
Full-color, built-in mapping to keep you on track
Access multiple global navigation satellite systems, and get access to multiple frequencies sent by navigation satellites for improved accuracy in areas where GNSS signals are reflected, weak, or typically don't penetrate
Black
We earn a commission if you make a purchase, at no additional cost to you.
The Garmin Forerunner 955 GPS Running Smartwatch was specifically designed to meet the performance demands of triathletes. This watch boasts an attractive black design and is an excellent addition to any athlete's arsenal.
This watch features a long-lasting battery so that you won't have to worry about running out of juice during an endurance race or training session. Also, its GPS tracking functionality enables easy pace, distance, and route monitoring.
Forerunner 955's standout features are its ability to track multiple sports. Whether it be running, cycling, or swimming, heart rate monitoring, VO2 max testing, or recovery time measurement, its comprehensive metrics provide insight into your progress and allow for effective adjustment of training plans accordingly.
Another outstanding feature of this watch is its compatibility with various sensors, such as speed and cadence sensors, heart rate monitors, and power meters. This enables you to easily keep tabs on more data during training to help optimize performance and reach your goals more quickly.
Most Affordable: Coros Pace 2
Most Affordable
We earn a commission if you make a purchase, at no additional cost to you.
The Coros Pace 2 is an affordable GPS sports watch designed to meet the needs of those on a tight budget.
Don't be fooled, though — its affordable pricing keeps quality and functionality the same. Choose from either a nylon or silicone band and take advantage of the heart rate monitor, barometer, ANT+/BLE connectivity, and support for Strava, Stryd, and TrainingPeaks apps.
One of the Coros Pace 2's standout features is its impressive battery life. Boasting up to 30 hours of GPS battery power, you can be confident this watch will keep up with you on extended outdoor excursions. In addition, its barometer feature offers accurate weather data for precise decision-making in your surroundings.
The Coros Pace 2 features both ANT+ & BLE connectivity options, making it possible to link with various devices and accessories easily. You can easily track performance, monitor heart rate, connect to smartphones, or connect them all. Plus, its compatibility with popular fitness apps such as Strava, Stryd, and TrainingPeaks makes tracking progress and setting new fitness goals simple and straightforward.
Best for Outdoor Sports: Coros Vertix 2
Best for Outdoor Sports
COROS VERTIX 2 Watch
New interface with three offline mapping options
More accurate GPS for easier navigation
Powerful chipset and 20% faster processor
Solid construction with scratch-resistant bezel
We earn a commission if you make a purchase, at no additional cost to you.
The COROS VERTIX 2 GPS Adventure Watch is outstanding, earning its spot as the fourth-best device on the market today.
Boasting an exceptional battery life and design, this watch meets adventure seekers' and outdoor enthusiasts' needs for long-lasting GPS use.
The watch offers global offline mapping capabilities, making planning trips and navigating the wilderness easy. Similarly, its dual-frequency GPS ensures accurate location tracking, giving you peace of mind as you explore.
One of the standout features of the COROS VERTIX 2 is its diamond-like coating sapphire glass and titanium bezel. This gives the watch its sleek and stylish appearance while providing added durability and protection. Water resistance also makes this watch the most suitable for aquatic adventures and outdoor excursions.
This watch features Bluetooth technology and is compatible with Strava and TrainingPeaks to let you track your progress and compete against friends. Additionally, BLE support makes data transfer to smartphones or computers simple.
Best for iPhone Users: Apple Watch Ultra
The Apple Watch Ultra is currently the fifth-best GPS watch on the market.
Featuring an attractive titanium case and Starlight Alpine Loop band, its rugged construction provides durability for outdoor enthusiasts. Similarly, the precision GPS accurately tracks your location. Hence, you never have to worry about getting lost during your travels, while an action button on its side provides quick and easy access to essential features when needed. This makes it simple to use even while out and about.
The Apple Watch Ultra stands out as an impressive wearable thanks to its impressive battery life. A single charge will last two days of continuous usage, which is perfect for extended hikes and workouts. Furthermore, its retina display makes reading your stats easy even under direct sunlight.
The Apple Watch Ultra is the ideal fitness tracker for anyone striving to remain active. Boasting advanced health monitoring features that enable you to track heart rate, steps taken, calories burned, and personalized recommendations tailored specifically for you based on activity level, so it provides everything needed for optimal workout results.
The Apple Watch Ultra is an ideal GPS watch to accompany your active lifestyle regardless of your outdoor adventure or fitness goals. Boasting durable construction, precise GPS capabilities, long battery life, and bright retina displays with personalized fitness recommendations, the Apple Watch Ultra can keep up with you every step of the way.
How to Pick the Best GPS Watches on Earth: Step-by-Step
Discover the top GPS watches by following these simple steps. Assess your needs and research features such as battery life, waterproofing, and navigation capabilities before comparing brands and reading customer reviews. This will help narrow down the options so you can invest in one that fits both your budget and offers all of the features that matter to you.
Here are our guidelines for finding yourself a great GPS watch!
Connectivity
Connectivity is of utmost importance when selecting the ideal GPS watch for you. A top-quality model should boast an exceptional connection with satellite systems for accurate, real-time information regarding location, speed, and distance data.
In addition, your fitness tracker should allow for Bluetooth or Wi-Fi connection with smartphones, tablets, and computers. This can enhance syncing of your data, receive notifications, and upload workout results into various fitness apps.
Companion Apps
When purchasing GPS watches, remember companion apps. These essential tools help enhance the functionality of your watch by helping you monitor and track activities, health, and fitness goals. A good companion app should have an easy, user-friendly interface so that you can track your progress effectively.
Apps should also be designed for your device, enabling seamless synchronization and access anytime, anywhere. Some companion apps offer additional features like tailored training plans, nutrition tracking, and goal setting to keep you motivated while meeting fitness objectives.
Select a companion app that best meets your needs and preferences. If you prefer running, look for apps dedicated to this activity with advanced metrics such as pace, distance, and heart rate tracking. Those interested in outdoor activities like hiking or biking might look for apps offering topographic maps and navigation features.
Heart Rate Monitor Accuracy
Heart rate monitor accuracy is of great importance when selecting a GPS watch. An accurate heart rate monitor provides valuable data on workout intensity and progress toward fitness goals. The top GPS watches should feature reliable heart rate monitoring that provides accurate readings.
For maximum accuracy when selecting a heart rate monitor, look for watches equipped with optical heart rate sensors. These sensors work by shining light through your skin to measure blood flow and calculate your heart rate. Furthermore, opt for watches featuring multiple sensors working together for more precise readings.
Consider also whether or not the watch can work with chest straps for accurate heart rate readings during rigorous workouts when wrist-based sensors fail. Chest straps offer more accurate readings. Some GPS watches can pair with these straps to deliver even more precise readings, making this feature particularly valuable when measuring heart rate in real time.
Battery Life
When shopping for the ideal GPS watch, battery life should always be top of mind. A device with longer runtime allows you to enjoy outdoor activities all day without recharging. Battery life varies among models; some can last as few as 8 hours while others can last up to 20 or more.
Before choosing your GPS watch, consider its purpose and your desired battery life. For multi-day backpacking trips, a longer battery life would allow easy tracking without recharging too often, but for shorter hikes it might not matter as much.
Consider battery life relative to other features when choosing your watch. A GPS watch with many features like music storage, maps, and smart notifications may have a shorter battery life. If battery life is of primary importance to you, look for watches with fewer features but an emphasis on GPS tracking.
What to Know Before Buying GPS Watches
Before purchasing a GPS watch, take some time to assess your needs and activities. If you are an outdoor enthusiast, a watch with accurate GPS, long battery life, and a rugged design may meet these criteria. Runners or swimmers will likely require specific features such as heart rate monitoring, swim tracking, and water resistance capabilities. Also, keep your budget in mind. GPS watches range from budget-friendly models to high-end ones, and their features vary accordingly.
Ensure the watch fits comfortably on your wrist, with an easily legible display. Consider what type of face would best suit you, like a touchscreen or physical buttons. Additionally, consider what band material suits you: silicone, metal, or leather.
Research the connectivity options of your watch, including smartphone compatibility, app compatibility, and whether or not it supports music storage and playback. Search for watches with user-friendly interfaces that make navigating easy while offering clear data and feedback.
Using GPS Watches: What It's Like
GPS watches offer users an amazing experience. By tracking movements, monitoring heart rate, recording key metrics, keeping track of fitness goals, and measuring progress using these watches. In addition, their various features allow you to tailor the experience according to your preference; you can choose different watch faces, set reminders, or even get text notifications.
GPS watches offer a range of activity-tracking options. From running to cycling and swimming, these watches can accurately record and provide valuable insight into your performance. With GPS technology, you can map out routes, monitor pace, see the distance covered, and use them to monitor sleep patterns, calories burned, and heart rates.
GPS watches boast impressive battery life. On one charge, most GPS watches will last several days, depending on usage patterns. This means you can wear your watch throughout the day without fear of running out of battery power.