Key Points:
Our #1 Overall Best Email Service on Earth today is Gmail.
In a few decades, the number of email service providers has grown dramatically and today there are hundreds to choose from.
Competition among the major players in the email service industry has led to massive improvements and better quality services.
Whether you're using email for personal or business needs, you're among billions who do this globally. According to statistics from Oberlo, the number of global users in 2023 is 4.37 billion and estimates are that this figure will rise to a staggering 4.73 billion by 2026. While a sizeable number of users need email for casual purposes, most consumers are businesses that appreciate the convenience, speed, and affordability of these services. For people who use email for business purposes, security is a prime consideration. It's a well-known fact that the internet is never a safe place. There are hackers, phishers, identity thieves, and senders of time-wasting spam. Therefore, whatever you use your email for, you have to be sure that you're safe from these miscreants.
Since you might be using your email account daily, you need a user-friendly service. For a business, consider your current and future needs and decide the type of storage that your business needs. While there are many free email services, there are also several paid services. Thus, you need to decide whether you'll go with the free providers or opt for the paid services. In a nutshell, there are many factors to consider before settling on an email service provider. Below, we will review the 5 best email services on Earth today to help you make an informed choice.
Best Overall: Gmail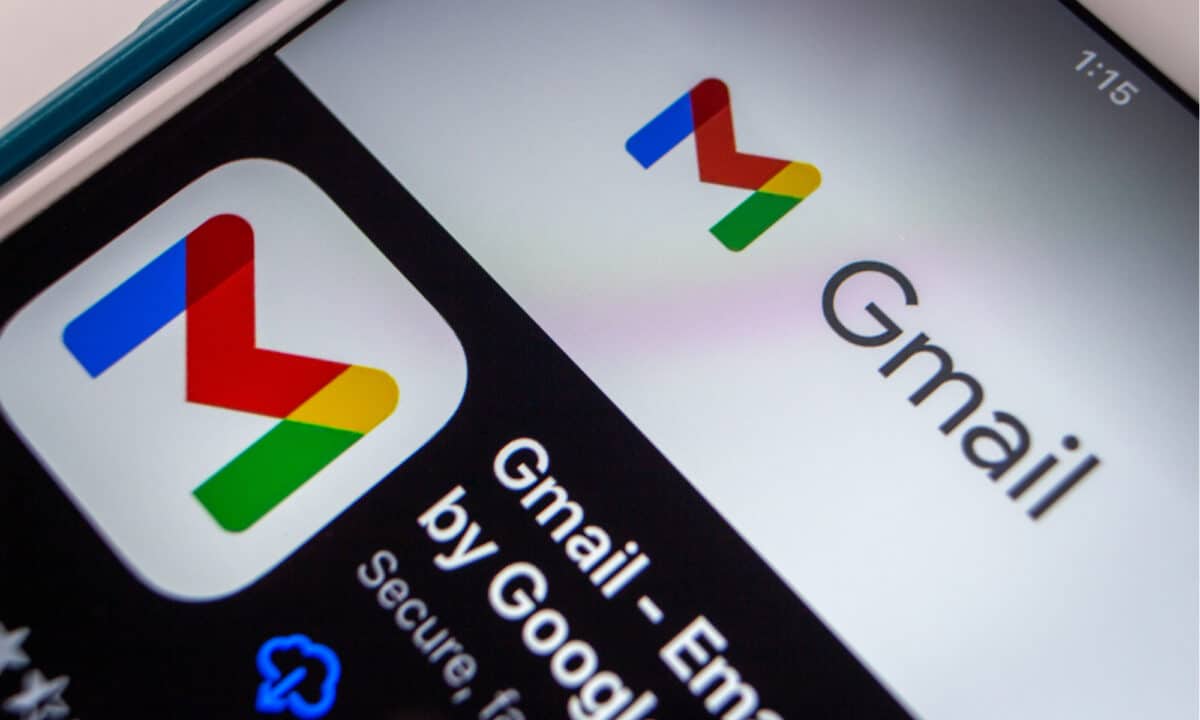 Perhaps the most remarkable thing about Gmail is the way this service has toppled worthy competitors to emerge tops in a relatively short period. Just consider this — in the late 1990s, Google had offered to sell Gmail to the then-leading email service provider, Yahoo, but the latter didn't see any wisdom in such a buy. Today, Yahoo is way behind Gmail. In addition, other competitors, including famous services such as AOL and Outlook (formerly Hotmail), have been left panting and shell-shocked by Gmail's phenomenal growth.
Features
While many features make Gmail attractive, perhaps the leading attraction is this service's reputation for security. Since online security is one of the most critical considerations when people join an email service, Gmail has outstanding features that guarantee cyber security. Gmail encourages users to use the 2-factor authentication system (2FA). With 2FA in place, the chances of your email account being breached are substantially reduced. And if you hate spam (everybody does), Gmail has scanners in place. These filter spam emails and send them to your spam folder rather than your inbox. As you might know, spam mail could cause untold damage to an organization, leading to the loss of sensitive company data and leaving the organization exposed to phishing attacks.
Since Google is the world's leading search engine, part of Gmail's popularity comes from the service's ability to integrate with several Google tools. For example, Gmail seamlessly integrates with Google Docs. Moreover, you can save the work you performed on Gmail to Google Drive. With Gmail, you're therefore performing several tasks on the same platform. Other attractive features of Gmail include its VOIP system that enables users to compose voice messages, the Smart Compose feature that generates automatic suggestions when you're typing, and its Auto-Reply and Auto-Save features.
| Pros | Cons |
| --- | --- |
| Highly secure thanks to its 2FA system | Compared to other email services, has limited storage capacity |
| Seamlessly integrates with other Google apps | |
| Devoid of annoying ads and pop-ups which are common with other email services | |
| Plenty of timesaving features, such as VOIP, Smart-Compose, Auto-Reply, and Auto-Save | |
Best for Professionals: Outlook
Outlook email is best known for its integration with the Microsoft Office suite, offering a comprehensive solution for professional email communication and productivity. It is widely used in business environments and is suitable for individuals and organizations that rely heavily on Microsoft products such as Word, Excel, and PowerPoint. Outlook was first used as an email client offering users tools for managing contacts, emails, and calendars.
Outlook later developed into a complete productivity tool connecting with other Microsoft services and providing features like task management, note-taking, and collaboration. As user demands and technical environments changed, Outlook underwent several modifications and version updates. It continues to be a popular and reliable platform for handling both personal and professional interactions today. It offers numerous packages ranging from the cheapest Microsoft 365 Basic, which costs $19.99 a year or $1.99 a month to the highest subscription, Microsoft 365 Family, which costs $99.99 or $9.99 per month.
Outlook offers a simple, clear design that makes it simple for users to move between emails and folders. It has a recognizable interface that makes it simple for both new and seasoned users to manage their interactions properly and includes configurable folders, rules, and filters. Users can apply filters to prioritize critical emails, set up rules to sort incoming messages automatically, and create folders to organize their emails into different categories.
| Pros | Cons |
| --- | --- |
| User-friendly interface | Occasional performance issues, such as slow loading or syncing |
| Integration with other Microsoft Office applications | |
| Robust email management features, such as folders, rules, and filters | |
Best for User-Friendliness: AOL
AOL email is often recognized for its user-friendly interface and straightforward navigation, making it an excellent choice for users who prefer a simple and intuitive email experience. With its easy-to-use layout and clear menu options, AOL email provides a hassle-free environment for managing emails, contacts, and other essential features. In the early days of the Internet, it swiftly grew in popularity and was one of the main email services.
However, AOL Mail encountered more competition as time went on due to new email services and technological advancements. Nevertheless, it is still in use, serving a devoted user base and providing a variety of features and services in addition to email. It offers a simple and intuitive interface. Thus, making it easy for users to navigate and manage their emails efficiently. In addition, users can enjoy unlimited email storage, allowing them to store numerous emails and attachments without worrying about space limitations.
AOL Mail has some top-of-the-range security measures, including spam and virus protection to safeguard user accounts and prevent unauthorized access. For $4.99 a month, Ad-Free AOL Mail gives you access to AOL webmail without any paid advertisements, allowing you to concentrate just on your inbox.
| Pros | Cons |
| --- | --- |
| Reliable and user-friendly interface allowing for easy email management. | Limited customization options compared to some other email providers. |
| Unlimited storage capacity eliminates concerns about running out of space. | Occasional advertisements within the interface may be a minor inconvenience for some users. |
| Robust security measures protect user accounts from spam and viruses. | |
| Integration with other AOL services offers a holistic online experience. | |
Best for Social Media Integration: Yahoo
One of the first and most well-known email systems, Yahoo Mail, dates back to 1997. Yahoo email stands out as one of the best options for social media integration. With its seamless integration with various social media platforms, Yahoo email allows users to connect their email accounts with their social media accounts, such as Facebook and Twitter. Millions of consumers worldwide favor Yahoo Mail because of its features. These include spam filtering, folder management, and virus screening, all on a subscription of only $5.
Yahoo Mail has seen various changes and improvements over time, including social media platform and Yahoo Messenger integration. Yahoo Mail continued to grow and adapt to consumers' evolving needs, at the same time giving customers a user-friendly design that makes it simple for users to navigate and manage their emails. Users may effectively sort and prioritize their messages using the interface's folders, tabs, and filters, which are all well-organized. Even while it faces tremendous competition from Gmail and other services, Yahoo's 1TB storage makes it appeal to consumers who have substantial attachments and other data to store.
| Pros | Cons |
| --- | --- |
| Generous Storage Capacity | Advertisements: Yahoo Mail shows adverts inside the email interface, which some users may find annoying. |
| User-friendly Design | |
| High priority on user security and privacy | |
| Integration with Other Services — Yahoo News, Yahoo Finance, and Yahoo Calendar | |
Best for Security: ProtonMail
A group of researchers from MIT and CERN established the encrypted email service, ProtonMail, in 2013. It is renowned for its emphasis on privacy and security. They developed it in response to growing worries about government spying and data breaches.
The goal of ProtonMail is to offer a secure email platform that safeguards private user communications and sensitive data. ProtonMail has grown in acceptance and confidence among users all over the world since its introduction. It has expanded its services to offer encrypted contacts, a calendar, and cloud storage. Subsequently, ProtonMail is a well-liked option for people and companies looking for private communication because it is dedicated to its fundamental privacy and security principles.
ProtonMail offers a Free Plan that includes 150 emails per day, 500MB of storage, and fewer features. They also offer a paid option called the Plus Plan that offers 5GB of storage, custom domains, and priority customer assistance starting at $5 per month. Finally, they offer a Professional Plan that has 5GB of storage starting at $8 per month, plus extras like catch-all email, multi-user support, and more.
| Pros | Cons |
| --- | --- |
| By using end-to-end encryption and a zero-access policy for user data, ProtonMail puts a top priority on customer privacy. | The free plan offers only 500MB of storage, which may not be sufficient for users with heavy email usage. |
| The email service is simple to use and browse, thanks to the user-friendly interface. | The free plan lacks some advanced features available in paid plans. |
How to Pick the Best Email Service: Step by Step
From our review, it's clear that email service providers are not equal and there are pros and cons to using each service. When picking a service, there are several critical considerations to take into account. The leading ones are:
Security
Storage
Ease of use
Price
Spam Detection
Let's take a close look at each of these categories.
Security
Messages sent via email usually contain highly confidential information that should be protected. If you're using email for business communication, you could be sending sensitive data that could lead to an immense financial loss should it fall into the hands of your competitors. Moreover, should you be communicating with clients via email, security breaches could lead to loss of trust and expensive lawsuits. Email security lies at the very heart of all email communications and should never be trivialized.
To ensure that you choose a service that does not expose you or your business to fraudsters, competitors, hackers, and other undesirable elements, you need to confirm that your service provider has measures in place to deal with malware, spoofing, and phishing attacks.
The very least that a service provider should do is to have a 2-factor authentication (2FA) system in place. To prevent data breaches, 2FA uses two forms of identification for people accessing company data and other resources. Since the people who participate in data breaches could be disgruntled employees, adding additional layers of protection safeguards crucial data and information. In addition to 2FA, a company can protect data with end-to-end encryption. This ensures communication between the sender of the email and the recipient is only accessible to the two parties communicating. Typically, even the service has no access to such communication.
Storage
How much data does your current inbox hold? If you run a business, for instance, how much data will you need to store in the future? These are the questions you need to ask yourself when choosing an email service. As you can see from our review above, storage capacities vary widely between the various services. Ultimately, look for a service that provides storage that's commensurate with your current and prospective future needs. Is 15GB storage adequate or should you go for 1TB? Ideally, you'll want a service that allows you to scale up as your storage needs increase.
Ease of Use
A good email service should have a user-friendly interface. Such a service should make it possible for tech-challenged users to open and send emails without too much guidance. Where users have forgotten or need to reset their passwords, an excellent service should enable you to do so with ease. Further, should you be an administrator, an excellent service should make it possible for you to set passwords and add or remove users. In addition, since email storage could be limited by holding unnecessary data, an exemplary service should provide filters that help you declutter by providing folders where you can hold different kinds of data.
Price
Price is a critical consideration when choosing an email. While most of the leading service providers offer free services, they also have paid plans. Paid services are superior and more secure than free services. Therefore, most businesses opt for the former. However, if you're a small business or start-up, you might not have the money required for a premium service and you might therefore opt for a basic paid plan.
An excellent service should give you the ability to start with a basic plan and provide the flexibility to upgrade as your needs increase. To make the email service cost-effective, your provider should have options that enable you to only pay for what you need and not saddle you with an expensive plan that you can neither afford nor need. While a good service provider could have multiple paid levels, an individual or small company might be alright with a free service as long as the provider's security system is not doubtable.
Spam Detection
While email is so convenient and cost-effective, one of the most annoying calamities that has befallen this modern mode of communication is the widespread presence of spam. Out of the over 300 billion emails that are sent globally daily, more than 45% are spam. Spam mail is not just irritating, but is also capable of causing unimaginable damage. Some common spam emails are money scams, while others come from hackers. It might just take a less-than-careful recipient to open spam mail that could open the doors to fraudsters. Spam emails could also expose an organization to phishing attacks.
Unfortunately, the senders and recipients of email might lack the technical ability to differentiate between spam and safe mail. Therefore, it's important to choose a service provider that has the appropriate tools in place to detect and filter such mail. Gmail, for instance, has scanners in place and these detect spam and automatically send it to the recipient's spam folder.
Uptime Guarantee
For some companies, email is the principal mode of communication. For organizations in diverse geographical locations (different cities, countries, or continents), other modes of communication might be too expensive. When you need to communicate with colleagues in a different location or time zone, you need a service provider that can guarantee seamless communication 24/7. Thus, great email service providers have in-built redundant data centers in diverse locations to ensure that their services are readily available with little or no downtime.
What to Know Before Choosing the Best Email Service
There are hundreds of email services on Earth today and their service levels vary widely. While the proliferation of these services is a boon for the consumer, the major downside is that you might have a tough time choosing one from the other.
When choosing an email service, one crucial thing you need to know is that, currently, some of the most popular services are making their services truly convenient by making them mobile-ready. The world has gone mobile in many ways and a substantial number of emails are created and read on smartphones.
While the ability to access email on the go is crucial, an equally important consideration is the availability of SMS as part of the email package. Unlike email, SMSs do not require an internet connection and you can send and respond to them in seconds. You should therefore seek a provider with a package that includes SMS.
The level of customer support also varies between the different providers. Thinking about customer support, consider the training that a provider offers to help your organization start using such a service quickly and effectively. Does the service, for instance, have account managers to help you with technical issues? And in the event of a problem, how can you reach the service provider? Great service providers are accessible 24/7 via email, live chat, and on the phone.
Using the Best Email Service: What It's Like
The internet revolutionized the way the world communicates. In fact, it's hardly believable that the world operated without email services. Email communication is highly convenient and comes either free or at a fraction of the price of traditional modes of communication. The best email services are an ally in business. They enable fast, cost-effective communication and, given the hard work that has been done to make the services secure, keep an organization safe from the prying eyes of competitors and cybercriminals. 
Since traditional means of communication costs too much to businesses, the ability to communicate effectively at little or no cost ultimately means that the use of the best email services improves an organization's bottom line. Moreover, great email services enable companies to engage in email marketing, which is a highly effective marketing tool that costs little. A great email service should give you peace of mind. It should let you know that your sensitive information is safe and only accessible to authorized personnel.