There are more than 100 billion stars in our galaxy alone, and hundreds of billions of galaxies in the observable universe. The scale is almost incomprehensible—and that makes it unique!
There's so much about it that we don't know. Even space experts have many questions they seek answers to every day. That's why the best books about space draw the attention of so many. After all, how can anyone not be fascinated by the infinite expanse of space and all it contains?
If you are a space enthusiast looking for a good read, we've compiled a list of the best five books about space and astronomy in different categories.
Sale
Mary Roach is a science writer known for her humor and accessible style of writing. She has written 6 New York Times Best Sellers, and her work has been translated into more than 21 languages. Her book, Packing for Mars: The Curious Science of Life in the Void, was released in 2010, and it remains one of the best books about space.
Roach uses this book to explore all aspects of space travel, including the effects on the human body and what it's like to live in a space station. She also explores issues such as how astronauts go to the bathroom in zero gravity and what happens when they want to eat. The book is full of interesting facts and humorous anecdotes. She further describes the space agency's attempts to create a toilet that works in zero gravity, which is hilarious but also very informative.
The book also contains a great deal of information about how astronauts train for space travel and how they interact with each other once in space. It further explains what it's like to live in cramped quarters with your coworkers for months on end and the differences between working during the day and at night.
It is an easy-to-read book with a very casual tone and a lot of interesting information in each chapter. The author doesn't just focus on astronauts but also discusses the scientists who work behind the scenes designing instruments for space travel. This book is a definite page-turner and a worthy read for anyone interested in space travel or science.
Find your copy on Amazon here.
2. The Best Fiction Book: The Expanse series, James S.A. Corey
Sale
The Expanse is a science fiction series by two great authors under the pseudonym, James S.A. Corey. The story takes place in our solar system, where humans have colonized Mars and the asteroid belt. This book is set in our near future and follows the lives of various people caught up in a plot to destroy Earth.
It takes place on a large space station called Ceres, which orbits around Jupiter and on Earth and Mars. The plot is fast-paced and exciting throughout; many twists and turns keep you guessing until the end when everything finally comes together.
The characters are well-developed, with each having a unique personality. Even though there are many different perspectives throughout the book, it is easy to track who is who. It explores the lives of people on space stations and those on Earth.
It is interesting to see how similar and different these two groups are from each other. The book also covers many topics such as politics, religion, science, and technology, and the way the authors explore the topics makes it both educational and entertaining. It is an excellent volume for lovers of science fiction or mystery/crime stories. 
You can buy it on Amazon here.
Destination Moon: The Adventures of Tintin features a young boy named Tintin who goes on an adventure to the moon. He is accompanied by his dog Snowy, Captain Haddock, and an engineer named Calculus. The story is full of adventure and mystery, which makes it an exciting read. Hergé does an excellent job of creating relatable and entertaining characters. His art provides the reader with a visual representation of what is happening in the story.
While there are not many children's books that explore the idea of space travel, this one does an excellent job of making the subject attractive. In addition to being entertaining, it also teaches children about science and technology. It illustrates how they can apply these subjects in everyday life, explaining them in a way children can understand, all while teaching them about friendship and loyalty.
Tintin is loyal to his friends and tries to do what is best for them, a quality he passes on to the reader. The character of Haddock provides comic relief and helps bring out the more intense side of Tintin's personality. This book includes beautiful illustrations that add even more depth to the story, making it an excellent read for children who enjoy science fiction or fantasy adventures.
You can find it on Amazon here.
Lost Moon: the Perilous Voyage of Apollo 13 follows the story of the Apollo 13 mission and how it was brought back safely to Earth after an explosion on board forced them to abort their lunar landing. The book is a true story that will keep you on the edge of your seat, even though it's not an adventure novel.
Lost Moon tells the stories of NASA's engineers and scientists, mission control team, ground support team, mission directors—and even a few astronauts who didn't make it into space. It is full of information about the Apollo 13 mission and details about what it was like being a NASA employee at that time. If you want to learn more about what it takes to get into space or how these missions work on Earth before leaving Earth's orbit, this is an excellent choice!
Get yours on Amazon here.
5. The Most Inspirational Book: A Brief History of Time, Stephen Hawking
Sale
A Brief History of Time
Stephen Hawking (Author)
English (Publication Language)
212 Pages - 09/01/1998 (Publication Date) - Bantam (Publisher)
A Brief History of Time is considered one of the best books about space and time. It is excellent for people of all ages and a fantastic read for those who want to learn more about science. The author, Stephen Hawking, was a famous physicist who researched black holes and the universe. Hawking takes readers through all different aspects of space and time, giving them an in-depth look at everything from how our universe began to how black holes work.
This book contains fantastic facts and figures. The author takes you through space and time. He explains everything in detail to help readers easily follow along on the complex concepts he is discussing. He is an astrophysics expert, so he sure knows what he's talking about!
If you love space or time (or both!), this book is for you! Find it on Amazon here.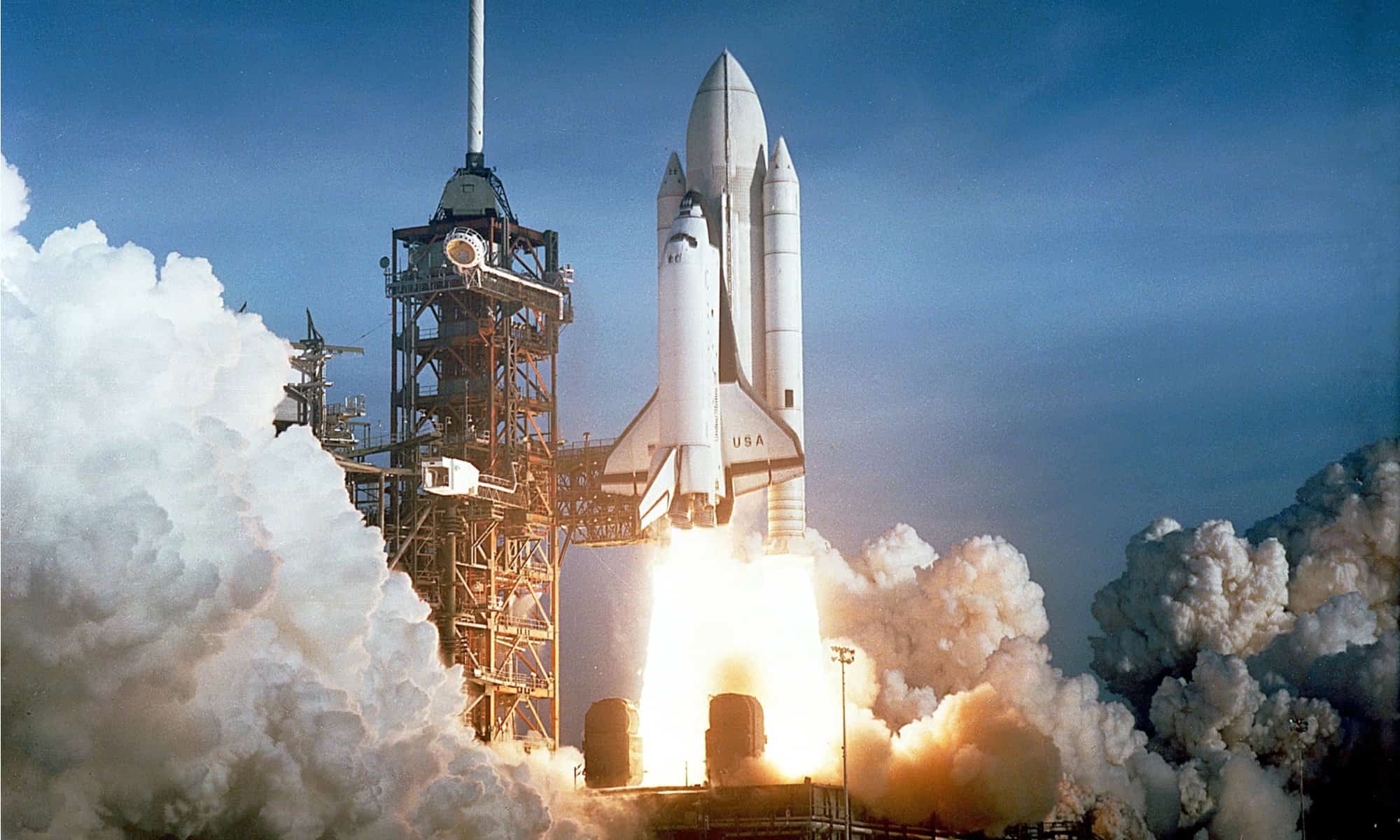 How To Pick The Best Books About Space
There are many books out there, but not all are worth your time. If you want to pick the best, go for one with:
A Good Story 
This one's quite important, especially if it's a fiction book. Make sure it has an exciting plot. The best books about space have a good story to keep you intrigued. If nonfiction, choose a specific topic within astronomy or physics that actually grabs you. Science is quite broad, and so is space—so be sure you're picking up a read you'll enjoy learning about.
Factual Information and Reliable Sources
You don't want to read a book with information that isn't true. Whether it's a fiction or nonfiction book, ensure the author has facts to back everything up. A good book about space will include facts about planets, stars, and other celestial bodies. What's more, the best books about space are often written by experts in the field, so be sure to look up the author before purchasing to see what experience or knowledge they have to share with you.
What to Know Before Buying A Book About Space 
If you decide to buy a space book today, you'll be spoiled for choices. However, you should narrow your options based on factors like:
Age: Are you looking for reading material for an adult or child? There are countless space books appropriate for any age group from preschool up through high school and beyond.
Fiction or nonfiction?: Would you prefer a book based on facts or the author's imagination? To understand the theme of a space book, read its summary to understand which type of book it is, as this will determine the level of information and entertaining content you get.
Area of interest: Do you want a book about the planets or the solar system? Are you looking for something that will help you learn about space, or are you looking for something fun to read at bedtime? The choices are endless, so try to narrow them down.
Find A Good Read And Take Your Journey To Space
How fascinating is it to learn about the universe through the eyes of an author who could be an astrophysicist or astronomer? It can be just as enjoyable to read a fiction book about space by an author who maybe doesn't have professional experience in the field, but has a deep interest and knowledge of the subject. It all depends on what you're looking for out of the book! So, get started and take a glimpse at what lives in our solar system and beyond—valuable knowledge to broaden your horizons. 
Last update on 2022-11-12 / Affiliate links / Images from Amazon Product Advertising API