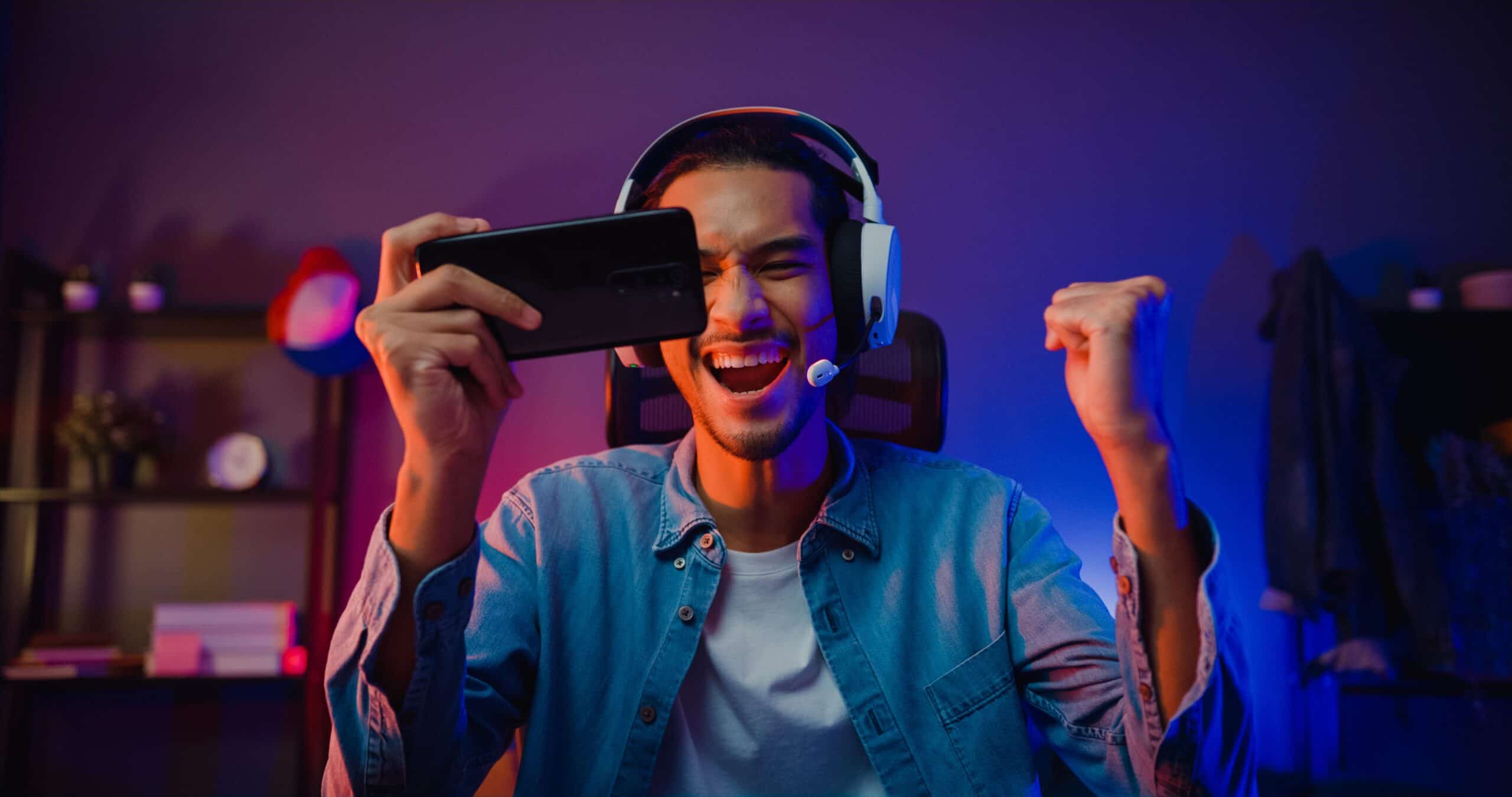 Key Facts
Hosted by Patrick Kelpek, Rob Zacnym, Ricardo Contreras, and Austin Walker, Waypoint Radio covers both widely known games and those which do not have a wide following.
Former hosts of Kotaku's podcast, Split Screen, video game journalists Maddy Myers, Kirk Hamilton, and Jason Schreier currently host Triple Click in which they discuss news, and address players' concerns.
Sacred Symbols hosted by Maldonado and Moriarty focuses on games provided by Sony's PlayStation in all its various incarnations.
While COVID has certainly increased the popularity of podcasts, so many people are more devoted to podcasts than to music. Podcasts are a terrific way to pass the time while learning about fascinating new advances in a variety of industries and disciplines, including video games.
Video games have been around since the early 1970s and have since been ingrained in modern society. Video games have quickly become ubiquitous; they've never been more popular than they are right now because of culture-shaking titles like Fortnite and Minecraft and countless mobile gaming masterpieces like Clash of Clans.
But, for every gamer out there, it is important to learn what is happening in the gaming world. And that is where gaming podcasts come into the picture. Podcasts have introduced a new way to interact with the content of various creators and have made it easier for individuals to find niche topics they like or are interested in following.
Here we have created a list of 12 of the best podcasts about gaming that offer a different perspective on the gaming world. You will hear from industry veterans who have been discussing games for decades and younger voices that are reshaping the industry and fandom from the inside. 
Let's dive into the best podcasts about gaming out there!
1. Get Played
How Did This Get Played, the predecessor to the current form of Get Played, was a show that made fun of video games, but the newer version riffs on both good and bad video games.
Nick Wiger and Heather Anne Campbell produce the entertaining and imaginative gaming podcast How Did This Get Played?. This show is based on some of the worst and most bizarre video games ever created. However, the duo makes for a naturally interesting and witty series, investigating some of the more hidden aspects of gaming that others have, for understandable reasons, chosen to overlook.
Get Played is now a more positive place as a whole, but it continues to be a great place to get some good laughs. You will find a smorgasbord of exciting moments with monthly playalongs and lots of fun.
The podcast also features famous guests gracing the stage from time to time. The podcast's ambiance avoids cynicism and maintains a cheerful disposition. The proprietors, Earwolf, also host the podcast How Did This Get Made? which is among the best podcasts about movies and television shows.
2. Waypoint Radio
Waypoint Radio discusses anything from the most popular to the most obscure video games, offering an alternate viewpoint that frequently explores the broader significance of video games in culture, politics, and society.
It is a delightful podcast by Patrick Kelpek, Rob Zacnym, Ricardo Contreras, and Austin Walker that features some guests, such as Matthew Gault.
It deals with some heavy topics but also understands how to be hilariously amusing and give smart, original thoughts that get your brain working.
3. Triple Click
Debuted in 2020, Triple Click is the fairly new kid on the block but surely knows how to keep everything as engaging and interesting as possible.
Famous and prominent video game journalists Maddy Myers, Kirk Hamilton, and Jason Schreier, collectively known as "Triple Click," excel at blending serious, in-depth analysis with lighthearted fun.
All three of them were featured on Kotaku and hosted the company's podcast, Splitscreen. They eventually decided to launch a podcast where they could talk about gaming-related issues, news, and answer listener queries. This is a funny and insightful presentation covering the newest developments in the gaming industry.
Despite their sense of humor, they take gaming very seriously, and their upbeat demeanor is contagious. They celebrate many different types of games here, including independent titles, fighting games, single-player games, and multiplayer experiences. In fact, you can find discussions on games you will not find elsewhere.
4. GamesIndustry.Biz Podcast
The GamesIndustry.Biz Podcast delves into the economic and employment-related events in the gaming industry, as opposed to the focus of many podcasts on news, "feature-style" analysis, and entertainment.
Their discussion of FIFA Ultimate Team and transphobia in Grand Theft Auto are two of their more fascinating episodes. Aside from news and analysis, the show also includes reviews of E3 games and games of the year. It also features interviews with industry heavyweights like Feargus Urquhart and Brenda Romero of Obsidian Entertainment.
As could be expected from a podcast covering such a niche topic, it targets industry professionals rather than the general public. The hosts, however, do an excellent job of ensuring that the discussions are accessible to listeners outside the target audience. As a result, everyone with even a passing interest in the industry's logistics and problems can benefit from listening to this podcast.
5. No Cartridge Audio
Another podcast you will be happy to see pop up in your Patreon feed or Spotify is No Cartridge Audio, an eclectic show that mostly focuses on game analysis through a socialist lens.
Games and gaming news are discussed on Patch Notes, hosted by Jonathan Bernhardt and Trevor Strunk.  Strunk, who holds a doctorate in English, hosts the anime podcast, No Wallscroll, with cohost Andrew "Piss," and for a while, he hosted the book and video game podcast, GG No Reread.
There have been several mini-projects on Patreon, from analyzing Marx's Capital to discussing Homicide: Life on the Street. Guests from podcasts as diverse as Shutdown Fullcast and Chapo Trap House have appeared on his show. Some regular contributors include Sean McTiernan, who appeared on a Patreon episode to examine the concept of nerdcore rap.
The unique selling point of No Cartridge Audio is the natural, uninhibited flow of conversation and interview questions. You'll fall in love with the podcast because of Trevor's engaging personality and political leanings.
It is like when a good instructor or guide assumes that you already know something and proceeds to explain it without making you feel silly for not knowing it. When talking about video games, though, Trevor Strunk and his guests are as serious as they are funny and irreverent.
6. Goddamn GameCube
Goddamn GameCube is a rather lower-budget effort. Still, it presents everything in a streamlined way and manages to impress its audience.
GameCube is primarily concerned with the past of video games. Beppe and Greg Alexandropolous examine the whole back catalogs of games like Metroid, Halo, and the remastered editions of Mass Effect, including the original games from those series.
Its Mass Effect coverage was particularly fascinating when it examined the dramatic fall in the quality of the series' writing during the first three installments. The hosts are particularly knowledgeable and have lately researched the origins of the Game Boy Advance, the "interactive movie" subgenre, the MMORPG Runescape, and downloadable content.
They also examine recent games like the remake of Resident Evil: Village and Demon's Souls, and they provide an insider's look at what it is like to work at GameStop. Take the time to hear them out.
7. Game Scoop!
IGN is one of the most prominent video gaming media outlets and publishes a number of podcasts. Its flagship podcast is Game Scoop!, a weekly podcast covering the whole video game industry.
The podcast is effectively a one-stop shop for all the most important industry news, encompassing Nintendo, Xbox, PlayStation, mobile, PC, and other platforms and game genres. The hosts of Game Scoop! also offer reviews and entertaining pieces, such as a videogame version of "20 questions."
With around one hour long, entertaining and informative episodes, this podcast is a great starting point for novice video game fans while still providing much for seasoned veterans.
8. Nextlander
Once upon a time, Brad Shoemaker, Vinny Caravella, and Alex Navarro, three longtime friends and original members of the Giant Bomb team decided to launch a new Patreon-funded podcast. This sparked the idea for The Nextlander Podcast!
Nextlander is an increasingly popular podcast where hosts get into in-depth discussions of games new and old, bringing to bear their decades of experience between them as gamers. It is worth mentioning that Nextlander partnered with Waypoint to bring you some exclusive E3 coverage for some time.
You can catch a new episode every Thursday, with episodes covering themes like Metroid Dread, M. Night Shyamalan, Back 4 Blood, the EA-FIFA split, the upcoming GTA Trilogy remasters, and the new leadership producing the Yakuza games. They have just over two hours each week to discuss the most recent developments in the gaming industry.
All three enjoy an easy rapport with each other, and the kind of banter they have will make you forget how much time you spent listening to them. They provide details of their social life, the games they enjoy, and other information that any serious gamer would find interesting.
If you have been gaming for a while, you will fit right in with their talks about retro titles. And if you join Patreon, you can also gain access to exclusive extras.
9. Kinda Funny Gamescast
Former IGN host Greg Miller, along with Blessing Adeoye, Tim Gettys, and Andy Cortez, take turns hosting the weekly Kinda Funny Gamescast. To keep up with its name, the weekly podcast discusses the most current events and hot themes in the industry.
Fans are drawn in by constant news and analysis and stick around for the humorous hosts. The likable Kinda Funny Games crew also hosts a daily-episode podcast called Kinda Funny Games Daily, where they interview seasoned professionals in the field. You might want to check that as well.
10. Giant Bombcast
Envision yourself seated next to a group of outgoing gamers and be able to eavesdrop on their lively discussion of any topic relating to their favorite pastime. That is the kind of thing you will hear on Giant Bombcast.
Since 2008, the podcast section of the Giant Bomb gaming wiki has been available to its users. This weekly podcast features roundtable discussions among the hosts and occasional special guests, who discuss the latest in the world of video games.
Overall, Giant Bombcast is a popular gaming podcast because it features funny and interesting guests and hosts, making it one of the most well-rounded gaming podcasts out there.
11. Sacred Symbols
Unlike the other shows on this list, which are platform-agnostic, this is a long-form podcast dedicated to the PlayStation ecosystem, including the PS Vita, PSVR, PS5, and PS4. With such lively and engaging hosts, even a two-hour show can seem to go by in a flash.
Though it may be limited to the titles of a single major system manufacturer, the PlayStation franchise certainly has enough happening to sustain an interesting podcast. And that is why they manage to keep the average runtime of each episode around two hours.
Maldonado and Moriarty are witty and interesting without being patronizing. There is also an opportunity for audience participation in the form of questions and feedback.
Sacred Symbols is a great example of how to make a podcast about a narrow subject accessible to a wide audience. As PlayStation fans and video game specialists in general, the hosts of this podcast provide a wealth of information. And that is exactly what makes it one of the most desirable podcasts for all PS fans out there.
12. Castle Superbeast
Super Best Friends Play was a popular niche gaming YouTube channel. But, then its original cast parted ways. That is when hosts Pat and Woolie saw an opportunity to start their own podcast with the support of Rooster Teeth. And they came up with a podcast called Castle Superbeast.
With a title that alludes to the former group's inside jokes, this podcast is the successor to the one that accompanied the original channel. They follow a loose format to discuss topics like gaming industry news but often veer off-topic for uncensored chitchat.
Hearing their unique perspectives on the newest games and trends in the gaming industry is always entertaining. And the wacky personalities of the hosts add a new flavor to everything. You may want to be part of it if you love listening to the internet's funniest, dirtiest, and most entertaining gaming debates.
How Do You Pick the Best Gaming Podcast?
The finest gaming podcast is the one that keeps its audience abreast of the newest releases and industry developments.
You need to select one that not only introduces you to new games but also helps you become a better gamer through tips and advice on how to master popular series. To stand out from the crowd, a successful podcast should focus on something unique, be it an area of expertise or a new perspective.
Nevertheless, video game podcasts are a wonderful method for both artists and consumers to connect with others who share their interests. You just need to be willing to try a few different ones out and you will certainly find your new favorite to follow religiously.
Up Next…
Interested in
The 5 Best Podcasts About Artificial Intelligence: Do you want to find out what the experts are saying or the latest developments in the field? Look no further than these specially selected podcasts which will provide you with the information you need.
The 10 Best Books About Gaming: Who are the legends in the sector? How do games come to life? What do consoles look like – from the inside? These titles will provide you with the answers to these and several other questions you and other gaming fans may have.
The 10 Largest Video Game Companies In The World, And What They Do: The video game sector is one of the most remunerative on the entire planet. And last year a select group of companies in the industry bagged an astounding $126 billion. We reveal who they are and what they specialize in.
similar articles? Click on the links below: