When it comes to internet providers, there are plenty of options in Seattle. As a state overall, Washington is ranked 13th in terms of internet speeds, and as such, has many great providers for residents to choose from. Usually, selecting an internet provider is a balance between speed and cost, which can vary greatly from one provider to the next.
If you're wondering what the best internet providers in Seattle are, keep reading to find out the answer!
Key Points
The highest internet speeds are offered by Ziply Fiber, which can deliver incredible speeds of 2 to 5 Gbps. It's a very expensive plan, however.
The least expensive internet provider in Seattle is Astound, which offers speeds of 100 Mbps for $24.95/month.
If a DSL internet service is required, the cheapest option is Ziply, which charges $60.00/month.
#11: Xfinity Internet
Xfinity by Comcast is a very popular internet provider, particularly known for its fast speeds. All the major cities in the state, including Seattle, have access to Xfinity. Their internet is reliable, allowing users to access fast speeds from a variety of devices and through their TV.
They offer a variety of internet speeds, the most common in Seattle being 400 Mbps, 800 Mbps, and 1,200 Mbps. Naturally, the faster plans will be more expensive, and to get access to the 1.2 Gbps download speed, the plan is $80/month.
Rest assured that if you're not happy with your choice, every plan comes with a 30-day money-back guarantee, and there's customer service available around the clock to help with your queries. Like many providers, an installation fee is required, which is $15 in this case. Overall, Xfinity is one of the best internet providers in Seattle when considering cost against internet speed.
| Package | Price |
| --- | --- |
| 400 Mbps | $55.00/month |
| 800 Mbps | $65.00/month |
| 1200 Mbps | $80.00/month |
#10: CenturyLink Internet
CenturyLink is one of the more popular internet providers in Seattle, but only offers internet speeds of 100 Mbps in the area. Even still, this is suitable for a lot of needs, such as gaming, or streaming movies and shows. They have great coverage in Seattle.
The customer service of CenturyLink is excellent, as customers can interact via phone, email, or live chat whenever they need to. The 100 Mbps plan is available for $50.00/month and includes unlimited data, which is a great bonus. There are no promotional deals, but customers can sign up for a rate that's fixed until the end of their contract. A one-time installation fee of $15 is also required.
| Package | Price |
| --- | --- |
| 100 Mbps | $50.00/month |
#9: Astound Broadband
Astound Broadband, who own Wave Broadband and RCN, provides a cable internet service across Seattle but has coverage in northern Seattle too. This area is usually out of the coverage zone for providers such as CenturyLink, so it gives another option for these residents.
Astound offer a variety of high-speed internet plans, and are an especially good choice for gamers. Their gaming Wi-Fi router comes with features designed to minimize lag and adjust the bandwidth used by devices in your home.
Astound's plans come with internet speeds up to 1,200 Mbps, which is sure to be appropriate for anyone's needs. All plans are contract-free but do come with a $79.95 installation fee. This can be avoided if you opt for a self-installation kit, and is sometimes waivered when purchasing online. Because of their attractive price points, Astound is one of the best internet providers in Seattle.
| Package | Price |
| --- | --- |
| 100 Mbps | $24.95/month |
| 500 Mbps | $44.95/month |
| 940 Mbps | $54.95/month |
| 1200 Mbps | $64.95/month |
#8: Spectrum Internet
Spectrum is another option for an internet provider, but their coverage isn't extensive. They do offer unlimited data with their plans, which are presented as 3 simple levels. Customers can choose either the Standard, Ultra, or GIG plans, which offer internet speeds of up to 300 Mbps, 500 Mbps, and 1 Gbps respectively. Prices begin at $49.99/month and go up to $89.99/month for the fastest internet.
You can expect your rate to increase after the first year, as well as a one-time installation fee of $19.99. This may be a small price to pay for having such fast internet speeds, however, and it's easy to manage your connections via the Spectrum app.
| Package | Price |
| --- | --- |
| 300 Mbps | $49.99/month |
| 500 Mbps | $69.99/month |
| 1 Gbps | $89.99/month |
#7: Viasat Internet
Viasat provides great coverage in Seattle, as well as a 2-year fixed price guarantee. The main benefit is that Viasat is a satellite internet provider, meaning they provide fast internet speeds in areas that lack cable and DSL providers.
This also means you need a satellite dish to be able to use their internet, either installed inside or outside your home. A technician will need to be sent to install the dish, which is usually free upon signing a contract, but some customers may have to pay a fee of $99. The fee could also be higher if installation other than the typical mounting is required.
There are a variety of plans available, each with its own data allowances and download speeds. These can range from $84.99 per month to a hefty $249.99 per month. While they're not the cheapest option, Viasat is still a useful provider if you live in a particularly remote area.
| Package | Download Speed | Price |
| --- | --- | --- |
| 40GB | 12 Mbps | $84.99/month |
| 60GB | 25 Mbps | $119.99/month |
| 100GB | 30 Mbps | $169.99/month |
| 150GB | 30 Mbps | $249.99/month |
#6: Verizon Internet
While Verizon does offer fiber internet, this isn't available in Seattle. However, their DSL service is available, which provides download speeds of up to 7 Mbps. While this isn't exactly a competitive speed, especially compared with fiber providers, it may be a good option for you, particularly if your only other choice is satellite.
Internet speeds range from 1.1 Mbps to 15 Mbps, which is suitable for many needs such as browsing, email, and music streaming. This may be too slow, however, for high-definition video streaming and gaming, so consider your needs before purchasing.
The price for Verizon DSL internet is $74.99/month for the first year, with a separate setup charge of $99. This charge can be waived if you order online through their website.
| Package | Download Speed | Price |
| --- | --- | --- |
| DSL 0.5 – 1 Mbps | 0.84 Mbps | $74.99/month |
| DSL 1.1 – 3 Mbps | 2.34 Mbps | $74.99/month |
| DSL 3.1 – 7 Mbps | 5.66 Mbps | $74.99/month |
| DSL 7.1 – 15 Mbps | 11.32 Mbps | $74.99/month |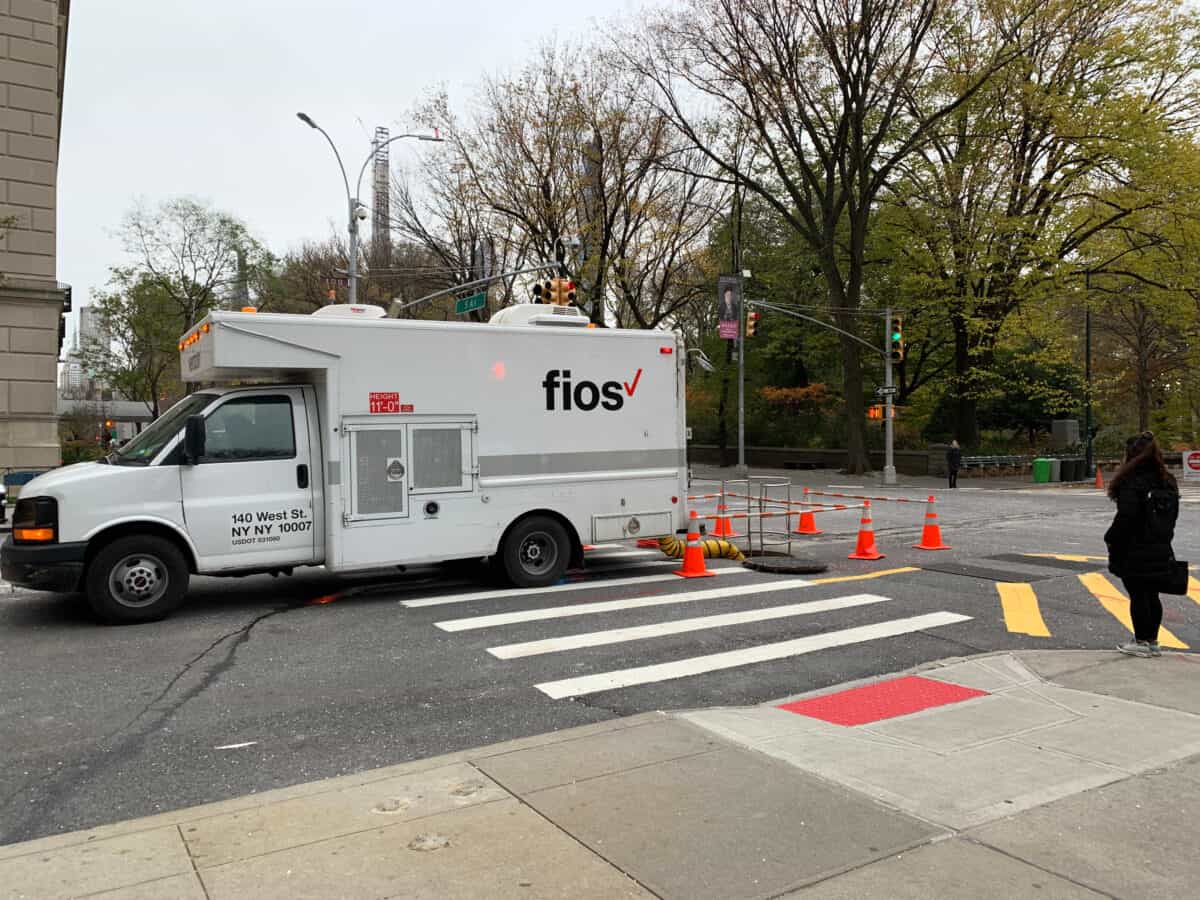 #5: Ziply Fiber Internet
Ziply Fiber's parent company, Northwest Fiber, LLC, is actually based in the same state, in Kirkland. After a rollout of its internet services in Kirkland and Seattle, Ziply is continuing its expansion across 60 cities in the Northwest.
Ziply can provide incredibly fast speeds through their fiber internet but also offer DSL internet for those not in the coverage area. Their DSL plans can offer internet speeds from 1 Mbps to 115 Mbps, and download speeds from 0.5 Mbps to a massive 115 Mbps. The customer's tier depends greatly on many factors, such as other users on the network, congestion, and internet traffic.
The fiber plans start at a very affordable $20.00/month and go up to $300.00/month. The highest-tier plan gives an amazing 5 Gbps download speed, but all plans allow unlimited data usage. The 50 Mbps download speed of the cheapest plan is still suitable for streaming music and TV, but if you're into intensive gaming then a better plan will be needed.
There's no contract when you go with Ziply, but prices will increase after the first year. Luckily, they do have a 30-day money-back guarantee. While Ziply is technically one of the best internet providers in Seattle due to the speeds they can offer, these plans are extremely expensive, and other companies can provide a more competitive price.
| Package | Download Speed | Price |
| --- | --- | --- |
| DSL 1 – 115 Mbps | 0.5 – 115 Mbps | $60.00/month |
| Fiber 50/50 | 50 Mbps | $40.00/month |
| Fiber 200/200 | 200 Mbps | $60.00/month |
| Fiber GIG | 1 Gbps | $80.00/month |
| Fiber 2 GIG | 2 Gbps | $120.00/month |
| Fiber 5 GIG | 5 Gbps | $300.00/month |
#4: T-Mobile 5G Home Internet
T-Mobile is better known as a provider of mobile communications but does provide a home internet service known as T-Mobile Home Internet. This connects the user to the 4G and 5G networks that smartphones use to access the internet. This is often cheaper and more reliable than using a satellite internet provider, so it's a great alternative for those in rural areas and those who want a consistent connection.
Customers can enjoy unlimited data usage, a fixed price, and no long-term contracts. The plan costs $50.00/month and delivers download speeds of 33 to 182 Mbps, which, while variable, is more than suitable for most uses except for the most intense and uninterrupted gaming sessions.
| Package | Download Speed | Price |
| --- | --- | --- |
| T-Mobile Home Internet | 33 to 182 Mbps | $50.00/month |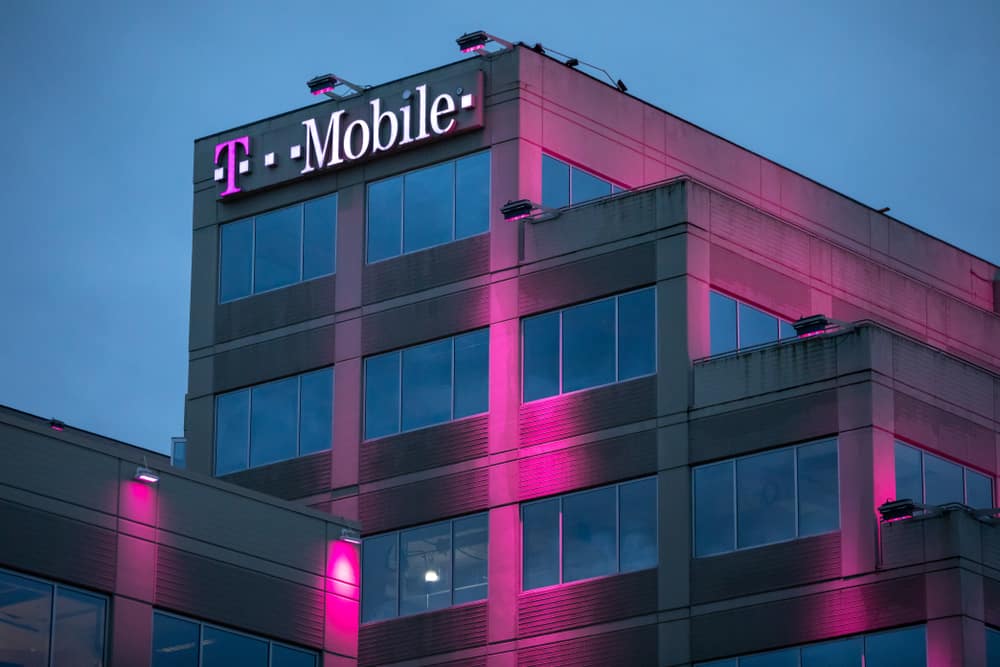 #3: Google Fiber Webpass
Unsurprisingly, the ubiquitous Google has also moved into the high-speed home internet arena. They can offer download speeds of 1 to 2 Gbps, which beats out even the speediest of competitors. Wireless Google Fiber isn't available in Seattle, though, but there's another option.
Google acquired Webpass in 2016 and now provides Google Fiber Webpass as a wired alternative. This is mostly intended for high occupancy areas and relies on an antenna on the building which receives the wireless connection. This is then distributed through the building via wires.
The speed of Webpass depends on your building's wiring but can be from 100 Mbps all the way up to 1 Gbps. Even at the lower end, this is suitable for most cases. Professional gamers will want to consider other options, though. Pricing depends on whether you opt for a month-to-month or a yearly contract.
| Package | Download Speed | Price |
| --- | --- | --- |
| Google Fiber Webpass | 100 Mbps to 1 Gbps | $63.00/month yearly, $70.00/month-to-month |
#2: HughesNet Internet
HughesNet is one of the first internet companies to offer satellite internet to remote areas. As such, their presence is established and their services are reliable. HughesNet is perfect for locations where cable, DSL, and fiber aren't available and where customers want a reliable connection rather than the highest speeds.
While not the cheapest of options, those in rural communities don't have many internet options, and HughesNet does provide a consistent service. You'll have to opt into a two-year contract to use their internet services, and there's an installation fee of $99 if you purchase the equipment outright. If you lease, however, there's no fee.
Download speeds are up to 25 Mbps, which is appropriate for most people, but you may have to upgrade your plan depending on the data requirements of your household. You do get an extra 50 GB/month of off-peak data between the hours of 2 am and 8 am, so that's a nice bonus.
| Package | Price |
| --- | --- |
| 15 GB | $64.99/month |
| 30 GB | $74.99/month |
| 50 GB | $89.99/month |
| 100 GB | $149.99/month |
#1: EarthLink Internet
EarthLink is a relatively new internet provider, having been around since 1994, but it is another good choice for residents of Seattle. There are no caps on data, and support is available through phone, email, and online chat 24/7. They also have business internet plans for professional usage. They'll even list your business among the most-used search engines and business directories.
Being a fiber internet provider, EarthLink can deliver download speeds from 40 Mbps up to 1 Gbps. Naturally, these plans vary in cost, but the difference isn't that large. You're looking at $59.95 per month to $89.95 per month. Even the most basic plan will be fine for most users, but for HD streaming and gaming, the 1 Gbps plan will work extremely well. Rental costs for the router amount to $8.95 per month.
| Package | Download Speed | Price |
| --- | --- | --- |
| EarthLink Internet 40 | 40 Mbps | $59.95/month |
| EarthLink Internet 100 | 100 Mbps | $59.95/month |
| EarthLink Internet 300 | 300 Mbps | $79.95/month |
| EarthLink Internet 1000 | 1 Gbps | $89.95/month |
Up Next: