Key Points
Peacock was a service from Comcast/Xfinity. It ended in June 2022 with 13 million paid subscribers and 28 million monthly active accounts.
Paramount + has 43.3 million subscribers as of August 2022.
HBO Max has 48.6 million subscribers as of Summer 2022.
When you think of streaming services, it's likely your mind immediately jumps to the likes of Netflix, Spotify, and Apple.
Streaming, as we know it today, is less than 20 years old but has exploded in popularity and become one of our most used types of entertainment platforms for music and video (if not the most).
Netflix kicked off mainstream streaming as we know it today in 2007 when it debuted its streaming service. With no commercials and no time wasted downloading, hundreds of shows and movies were immediately available at the press of a button. Not to mention it was cheaper than cable!
Fast forward to today, and cutting the cord has taken hold as consumers begin to ditch the likes of cable and replace it with multiple streaming services. However, cable isn't going down without a fight, as Xfinity launched its own streaming service, Peacock, in its battle to win back your eyeballs. This battle will likely continue for years to come!
What are the biggest streaming video and audio services in the world? We've put together a list of the top 10 just for you.
#10. Peacock
Peacock, the streaming service from Comcast/Xfinity ended June 2022 with 13 million paid subscribers and 28 million monthly active accounts. That means 13 million people or families are choosing between Peacock at $4.99 monthly, or Peacock Premium at $9.99 monthly, which removes commercials.
While 13 million paid subscribers may seem small in the grand scheme, Peacock has plenty of reason to believe such growth is on the way. With live sports every weekend and as the home of the Olympic Games until 2032, Peacock is sure to see more subscribers come their way. As the largest cable company in the U.S., Peacock and its parent company, Xfinity, is likely to find themselves as the exclusive home of more sporting events in the future.
Even without live sports, there are hundreds of movies and thousands of TV shows at your disposal. NBC recently announced that Peacock would see next-day releases for current seasons of NBC and Bravo shows.
#9. Paramount+
With 43.3 million subscribers as of August 2022, Paramount+ is already a streaming force to be reckoned with.
While it had some help from its previous iteration, CBS All Access, which dates back to 2014, Paramount+ is a complete reinvention for the media conglomerate and parent company, ViacomCBS.
Subscribers have the option of two plans at either $4.99 a month ($49.99 yearly) which includes both ads and removes access to American football on CBS. A premium plan, for $9.99 a month ($99.99 yearly), only includes commercials on live TV streams but adds local live programming.
Both plans have access to an outstanding library of shows and movies, many of which are original programs produced under the Paramount and CBS banner. New movies like Secret Headquarters and Jerry & Marge Go Large were both released exclusively on Paramount+.
#8. HBO Max
It was inevitable that any streaming service from HBO would be one of the largest video streaming services in the world.
HBO Max's deep library of content includes many of the most popular shows of all time, including Game of Thrones and the Sopranos. Recently sold from AT&T to Warner Bros. Discovery, HBO Max is said to have as many as 48.6 million subscribers as of Summer 2022.
While it is expected to merge with streaming service Discovery+ in mid-2023, HBO still continues to be a high point among all video streaming services. Beyond its own original programming, HBO Max also features content from Adult Swim, Comedy Central, Turner Classic Movies, TBS, TNT, and Cartoon Network.
HBO Max plans start at $9.99 monthly ($99.99 yearly), which offers ads and content available in HD quality. The most popular plan is available for $14.99 monthly ($149.99 yearly), removes ads, adds downloading shows and movies for offline viewing, and includes selected movies in 4K.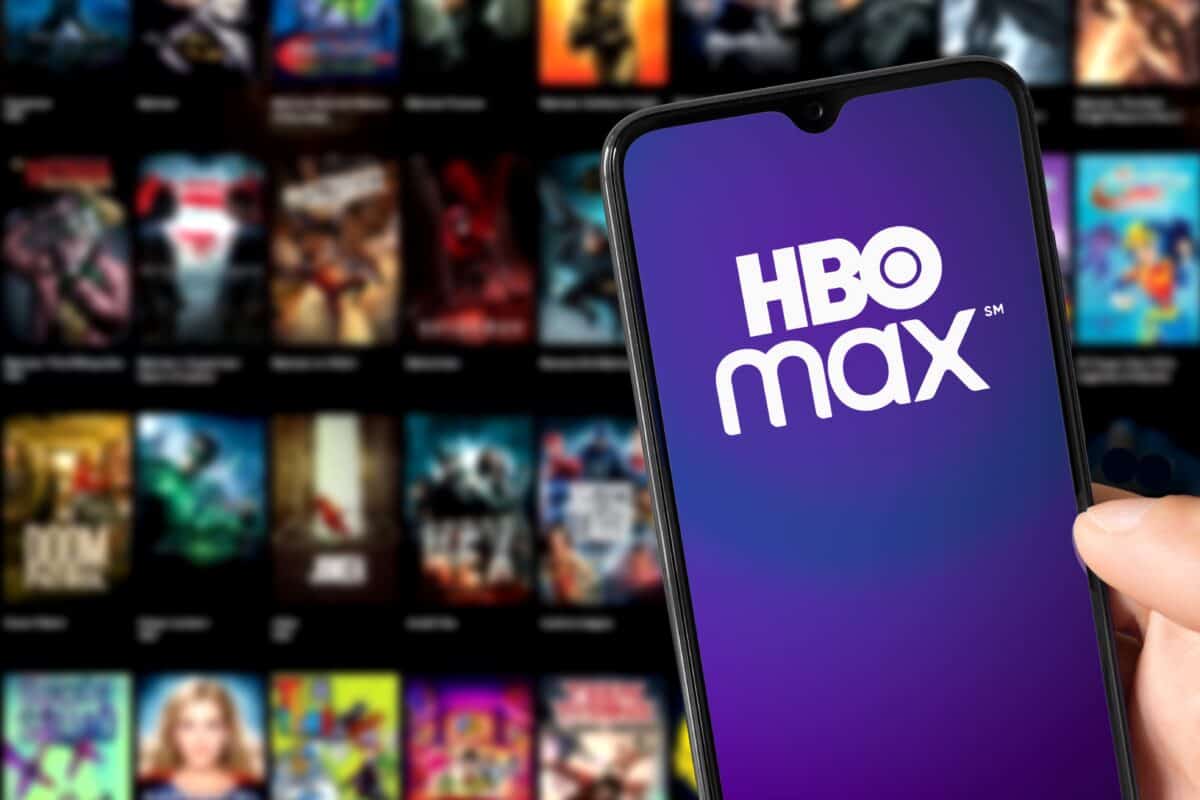 #7. Pandora
The first music service to hit the top 10 of the largest streaming services, Pandora is also one of the oldest streaming services.
Founded in 2000, Pandora has an estimated 49.1 million subscribers, of which a little over 6 million are paid subscribers.
Between its two plans, you can choose either a $4.99 monthly option for ad-free personalized music and unlimited skips or a premium plan for $9.99 monthly with unlimited offline listening, ad-free music, and unlimited skips.
Acquired by SiriusXM in 2019, Pandora has seen its growth stall as Spotify and Apple Music have continued to dramatically increase subscriber counts. Pandora separates itself through its best-in-class hand-curated listening experience with its "Music Genome" project that has long been a staple of its service.
#6. Apple
Accounting for more than 15% of the total global music platform subscriptions, Apple is already one of the largest streaming companies in the world.
Its music service is thought to have at least 78 million subscribers, although Apple doesn't regularly update its numbers. It lags behind Spotify but it's still a major player in the music streaming space.
That's on top of Apple TV+, the company's hit video streaming service which has seen some massive hits with the likes of Ted Lasso, For All Mankind, and The Morning Show. Analysts believe Apple TV+ has somewhere around 40 million subscribers which, when combined with Apple Music, makes for a very strong competitor in the world of streaming services.
Apple offers only one play for its Apple TV+ at $4.99 a month, while its music service has four different options from $4.99 for voice-only control, to $14.99 for an unlimited family plan with up to 5 people.
#5. Tencent Video
The largest video service in China is also the fourth largest video streaming service in the world. Tencent Video has more than 1.2 billion monthly active users with 123 million accounting for its paid VIP service.
Launched in 2011, an international version, WeTV, launched in 2018 and is also among one of the most used streaming platforms in the world.
It took only two years for Tencent Video to reach over 200 million monthly active users, but its most popular shows are all more recent. Its biggest hits include Sword Snow Stride, You Are My Glory, The Long Ballad, and My Little Happiness.
Tencent Video's popularity exists well outside China as well. It was the fifth largest mobile app for entertainment in 2021 accounting for $666 million in total revenue. Given that a subscription costs around 238 Yuan or $34 dollars a year, that's a significant number of paid sign-ups in 2021 alone.
#4. Amazon
It won't come as any surprise to see Amazon appear on any list of the largest streaming services in the world. Between its music and video streaming services, Amazon is a giant in the space.
Amazon doesn't frequently publicly provide total subscriber counts, but more than 200 million Prime members are paying for Amazon yearly across the world. As an Amazon Prime member, you receive complete access to Prime Video, which has 117 million users worldwide for $14.99 a month or $139 per year.
With two music options available, Prime users receive Amazon Music Prime free as part of the general Prime subscription. This offers around 2 million songs and personalized stations but only allows for listening on one device at a time. Amazon Music Unlimited, for $8.99 a month, is a separate subscription and more comparable to Apple Music and Spotify. This means it includes 90 million songs, ad-free listening, and up to six devices at once on a family plan.
Amazon Music is the third largest music streaming service while Prime Video is the third largest streaming video service.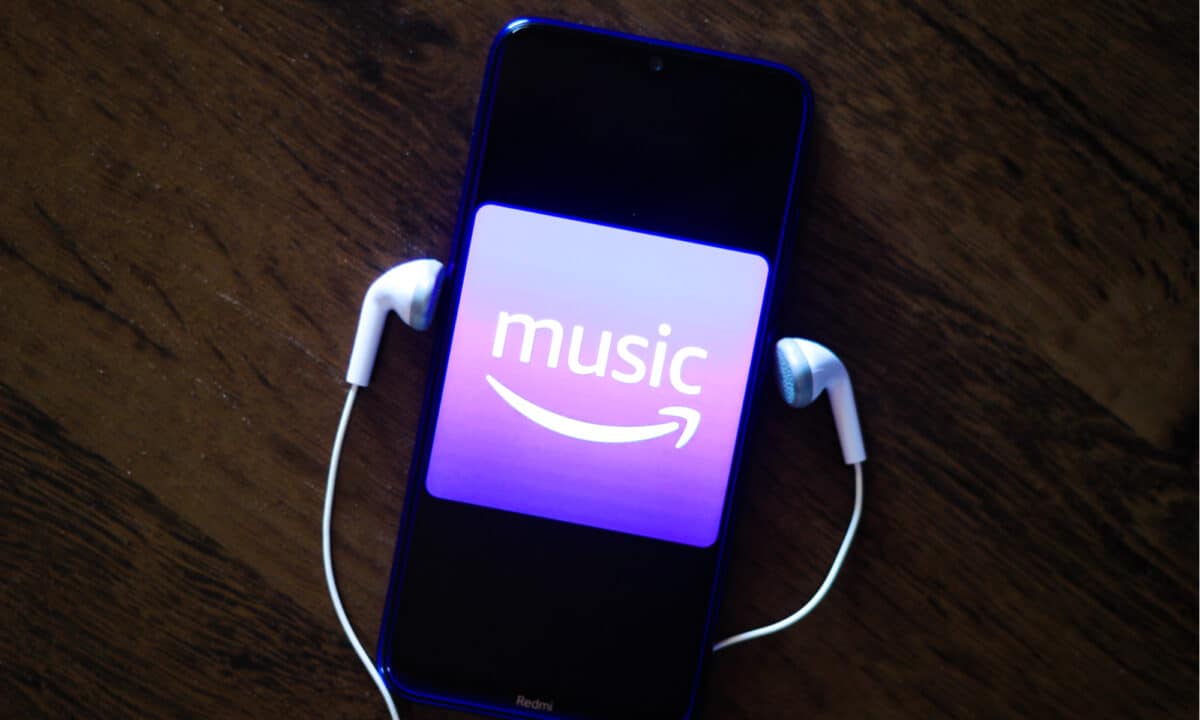 #3. Netflix
Undoubtedly the first name that comes to mind when anyone says the word streaming, Netflix is a massive player in the space.
Founded in 1997 as a mail-based home video rental business, Netflix launched its first efforts in streaming in 2007 and has been carving its own path since then.
Between its original TV content with Stranger Things, House of Cards, Bridgerton, and The Witcher, and movie content with Red Notice, Don't Look Up, The Gray Man, and Extraction, it's a perennial hit maker. All totaled, there are more than 17,000 different titles globally on Netflix between shows and movies.
More than 220.67 million users currently count themselves as paying Netflix subscribers around the world. That number has dropped from its high as growth has stalled over recent years—namely, as Disney+, Apple TV+, and Paramount+ all carve away at Netflix's dominance.
Netflix's biggest challenge has long been its monthly pricing, which is among the highest in the video streaming business. The basic plan at $9.99 monthly only allows for one screen, while a jump to $14.99 monthly increases your subscription to two screens at once. The premium subscription at $19.99 monthly allows for four users to view at once while all plans offer unlimited viewing and downloads.
#2. Disney+
As one of the biggest names in entertainment and known the world over, it's hardly surprising to see Disney appear anywhere on a list of the biggest streaming services in the world. Few companies can offer a similarly powerful historical catalog of some of the biggest movies and shows in history.
Led by Disney+, which launched in November of 2019, the video streaming service has quickly grown its member count. Thanks to its original programming with The Mandalorian, Loki, What If?, and WandaVision, and a hotly anticipated set of shows and movies for the future, it's no surprise Disney+ has 152.1 million paid subscribers as of August 2022. At $8.99 a month, it's a ridiculously good deal.
Of course, it's hard to ignore Disney+ as a video streaming giant without including Hulu and ESPN+. Adding 46.2 million paid subscribers for the former and 22.8 million for the latter, a total of 221 paid subscribers has it surpassing Netflix's total subscriber count for the first time.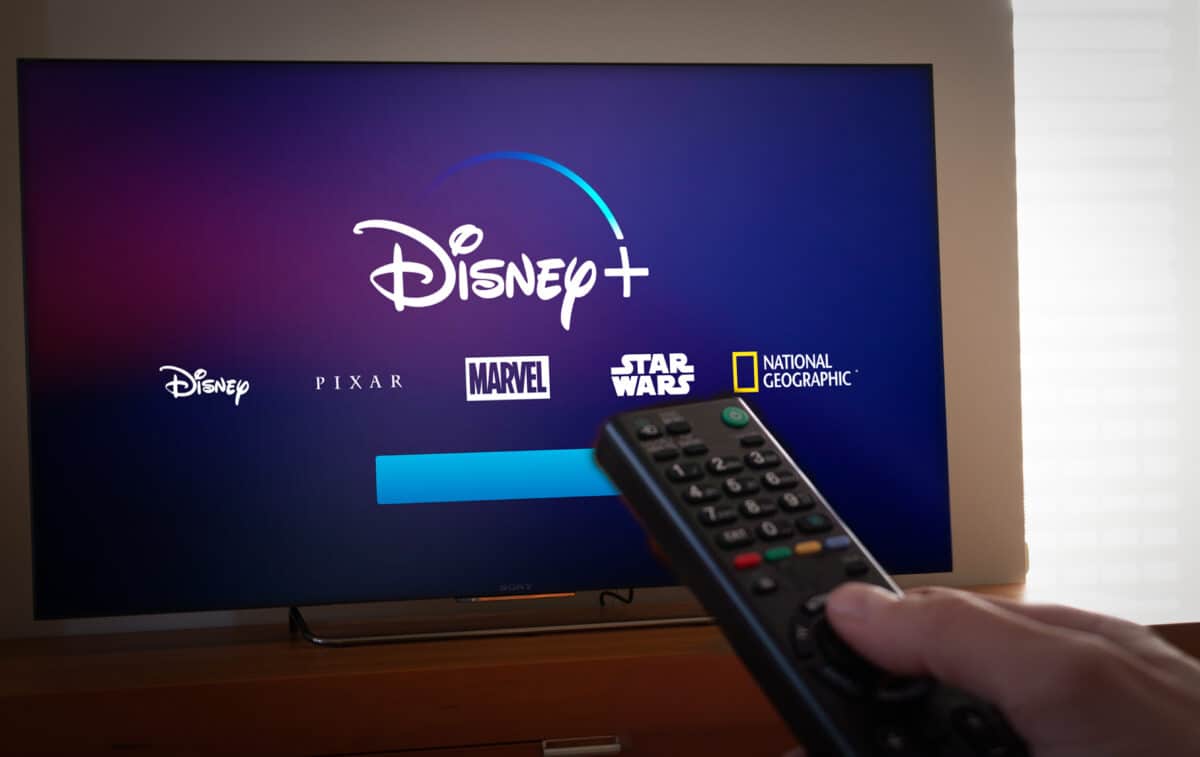 #1. Spotify
The largest and most popular music streaming service in the world, Spotify needs no introduction. Founded in 2006, Spotify accounts for more than 31% of the total music streaming market worldwide.
More than 433 million users listen to Spotify each month with over 188 million of those subscribing to one of the company's premium plans. Its success is definitely helped by its free plan, which enables anyone to listen to any of the available 80 million tracks and 4 million podcasts along with customized playlists.
Make the move to a premium plan starting at $9.99 a month and your listening becomes ad-free, music is downloadable for offline listening, and, with a $15.99 monthly family plan, up to six family members can join. There is even a separate app for kids, appropriately called Spotify Kids, to help filter out and block explicit music.
As it continues to add exclusive podcasts like The Joe Rogan Experience, The Ringer, and Armchair Expert, Spotify's future is looking very bright.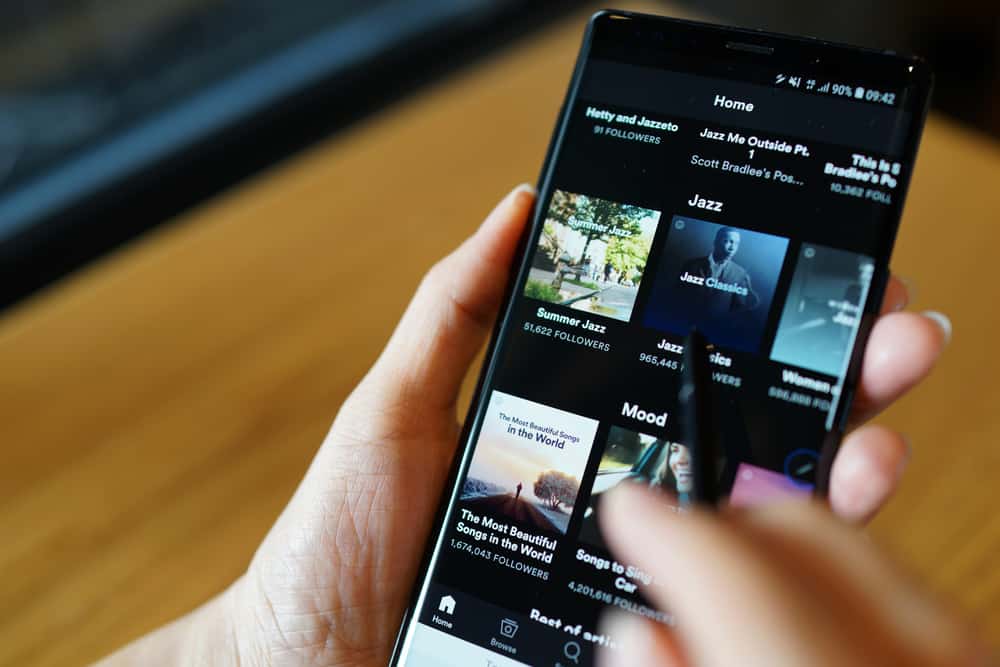 Up Next…
Check out what's new:
The image featured at the top of this post is ©Antonio Guillem/Shutterstock.com.