Key Points
Broadcom is known for its products that are used in modern-day computer and phone technology,
Dell is known throughout the world for their PCs and laptop computers.
ADP offers a wide range of financial services.
Software powers nearly every industry on the planet, and that power is growing every day. As you would suspect, that means there are a lot of companies out there creating software to satisfy the world's needs. What some people don't know is which companies are dominating the market.
While some have grown exponentially, becoming one of the biggest enterprise software companies in the world, other companies have fallen behind because of a poor product focus or less-than-favorable circumstances.
The biggest point to note is that many of these software companies are still considered start-ups, either by their own means or because they are younger than others in their industry. Many enterprise software companies are founded by people who originally worked for bigger companies in the same field. Others have gone with the traditional route, starting from scratch in other parts of the world.
Taking a glance at this list of enterprise software companies will show you what it means to be an up-and-coming company and which might not have a long future ahead of them as they become less relevant.
Let's dive into the list of the biggest enterprise software companies!
10. Broadcom
Known for its semiconductor products that are used in modern-day computer and phone technology, Broadcom has seen a lot of success in its lifetime and has some of the most well-known devices out there. From the ever-popular Wi-Fi card to industrial devices that power everything from robots to mining machinery, Broadcom is known as one of the biggest manufacturers of enterprise software with over 80,000 employees. It is based out of San Jose, California.
From touchscreen technology to advanced security systems, Broadcom is making a name for itself in all aspects of the tech industry. In terms of enterprise software, they have created a range of communication products, from the basics of Wi-Fi connectivity technology to the more advanced GPS tracking features that have become popular in mobile devices.
With over $7.1 billion under its belt, Broadcom is one of the biggest enterprise software companies in the world. They have also made an impact on all aspects of the tech industry, from mobile technology to computer chips and more. Their brand is well-known, particularly to consumers of some of the most popular technologies out there. With their success in other products, it's possible that Broadcom will become a market leader when it comes to enterprise software.
While not the largest enterprise software company in the world, Broadcom is very well-known for its use of technology. Their products are typically found in computers, tablets, and phones that are used by consumers all over the world. Their products are some of the most commonly used in an array of industries and come in a wide variety of forms.
Starting out as a company that produced microchips for computers back in 1961, Broadcom took the world by storm and quickly became one of the biggest tech companies in their fields. Many employees work with cutting-edge technology, creating products that virtually everyone uses.
9. Dell Technologies
If you're a Dell customer, you know how the company offers far more than just computers, including enterprise software. While Dell is known throughout the world for their PCs and laptop computers, it's also one of the biggest providers of products and services to companies, including enterprise software.
Dell offers a wide range of products and services that can assist companies whether they offer small business solutions or work with enterprises across the world. By being so widely available, Dell is able to make sure they're not just selling one product. Instead, they offer a wide range of products that can help companies become more efficient by offering them small-scale solutions or enterprise software that can scale with their companies.
In addition to its products, Dell also provides services to companies. Their services include everything from networking and security solutions to IT consulting and management. Dell wants to make sure they are working with you on a personal level, whether you are looking for enterprise software or need operational support with your current computing needs.
Dell boasts a number of achievements that have helped them become one of the best enterprise software companies in the world. One of Dell's biggest achievements is expanding its product offerings to include cloud services and mobile solutions for enterprise companies. Dell has expanded their business by offering these types of solutions for various companies, whether large or small, and it shows with its $11.9 billion worth.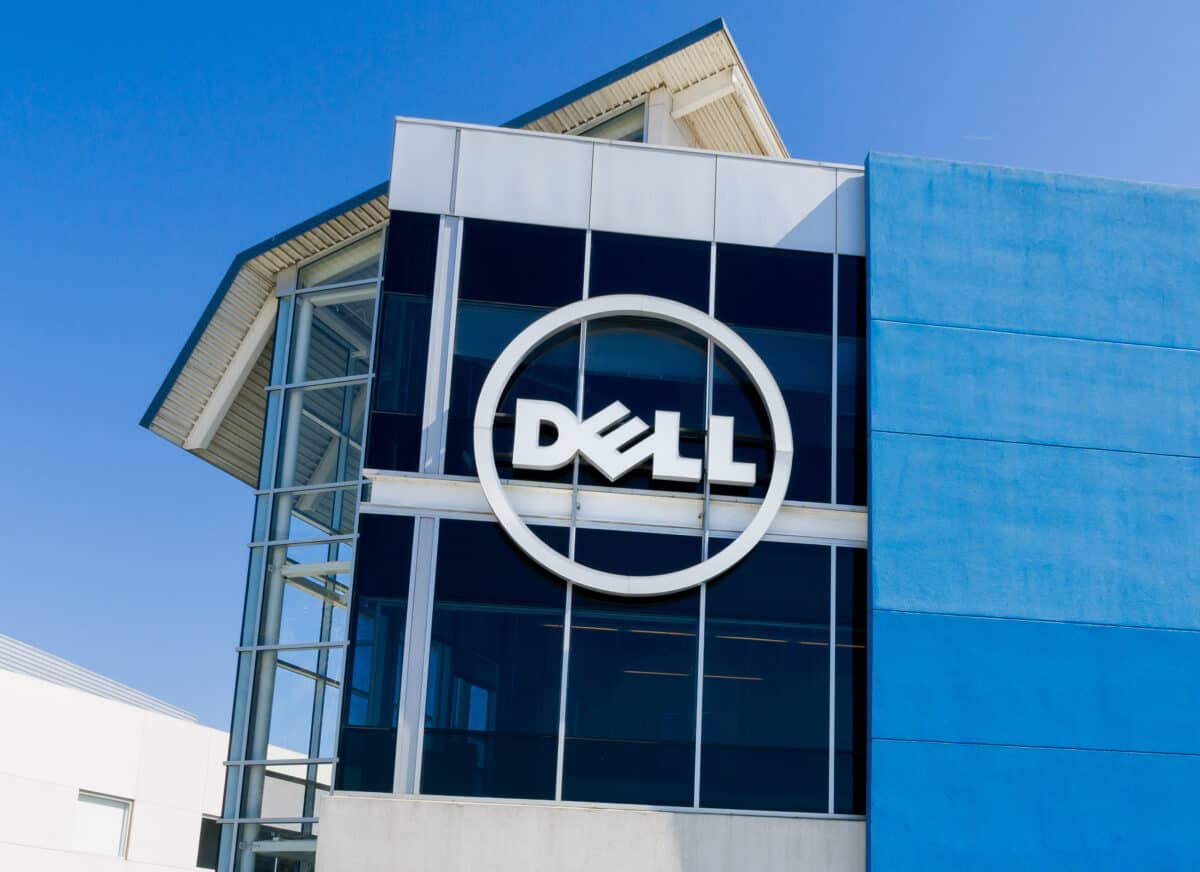 8. ADP
What ADP does is financial services, and it does them quite well. The company serves more than 600 of the top Fortune 1,000 companies across the globe by providing products in two specific areas: financial planning and payment services.
ADP's Financial Solutions group offers software for payroll, human resources, benefits administration, and data management for companies of any size. Their products are designed to work together with another form of ADP product, the StreamOne accounting system. StreamOne handles the big picture of an organization, while ADP's Financial Solutions group handles the most minute aspects of running one.
With a strong focus on financial services, ADP has successfully created a system for delivering financial solutions for all companies. The tools and technologies available to their clients allow them to spend less time worrying about their finances, which is something that is generally hard to do when working with a company like ADP.
As their growth continues with a worth of $14.6 billion, they provide their clients with a very robust service that is designed to work with the smallest of companies and the most demanding of larger enterprises. For those interested in the financial planning world, ADP is considered one of the biggest contenders and will continue to grow as long as they compete against other brands, like Sage or Intuit.
7. Fiserv
Fiserv has had steady and speedy growth since it was started in 1984 as a provider of information services to banks. The company was one of the first to develop online bill payments. It also develops online banking platforms and has major partnerships with financial institutions around the world. Fiserv's main market is the United States, but they have developed software in 32 countries and with 35,000 customers. Fiserv offers services to businesses and institutions in the United States, Canada, the Caribbean, Latin America, Europe, and Asia as well.
The company provides online banking services for more than half of all banks in the United Kingdom. Fiserv was ranked as the number one provider in terms of payment processing and e-commerce by ISG Global, an information services company. Fiserv's biggest claim to fame is being co-founded by several former employees of Microsoft and Oracle. The main products offered by Fiserv include credit cards, debit cards and gift card payment processing, commercial and retail banking, and the security to keep credit card information safe.
Fiserv is the mastermind behind many of the modern financial systems used in today's leading banks. Fiserv was able to achieve nearly $15 billion in revenue by acquiring its biggest competitor, Moneris Solutions Corporation.
6. Adobe
Adobe is a technology company that has been in the software and digital imaging world for longer than you could ever imagine. The company has grown into one of the most recognized names when it comes to creating digital graphic software, making it the largest enterprise software company in the world by revenue.
Adobe churns out software to help with a variety of computer uses, including content creation, graphic design, and photography. The company's software creates digital files that can be read by almost every device in existence. With a good portion of its clientele coming from the design field, Adobe has made capturing digital images easier than ever before.
Adobe is a public company that is traded on the New York Stock Exchange. The company has its headquarters in San Jose, California.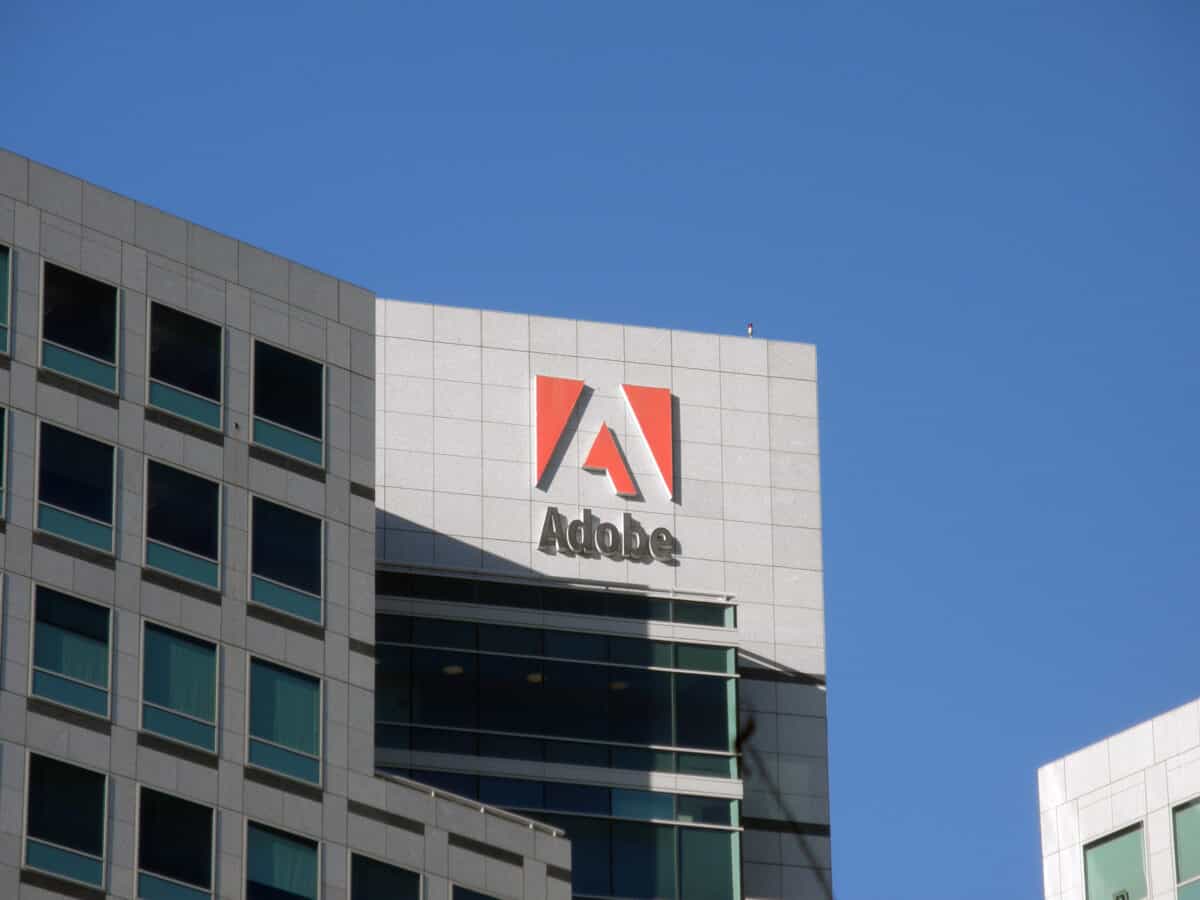 5. Salesforce.com
The Salesforce team has been on a tear for years, and the company is now worth $17.1 billion. Their success hasn't gone unnoticed, as they were recently named as one of Fast Company's Most Innovative Companies in the World.
The Salesforce team has been continually growing, and several high-profile acquisitions are behind their name. One of those was made at the beginning of 2014 with the purchase of Exact Target for $2.5 billion. Salesforce announced its acquisition of ExactTarget to help boost its salesforce marketing services and streamline customer service operations.
Salesforce is known for its cloud-based customer relationship management (CRM) software that helps businesses manage their customers and campaigns. According to a recent study, analysts at CB Insights ranked the startup as the 9th most valuable company in mid-sized business. The company has an active customer base of more than 100,000 and is the 7th most popular company among job seekers.
4. IBM Corporation
IBM is a well-known name in the business world, but that doesn't stop them from continuing to innovate and implement new technologies. Founded in 1911 by a salesman named Tom Watson, IBM continues to be a top player in the software market. Its purchase of the Lotus Group for $3.5 billion gives them access to one of the most widely used enterprise software programs, Domino, that helps with email and collaboration.
The company's most popular software programs include WebSphere, DB2, InfoSphere, Lotus Notes, and Tivoli. IBM is also a leading provider of consulting services to help clients better utilize the technologies they create. The company is based out of Armonk, NY.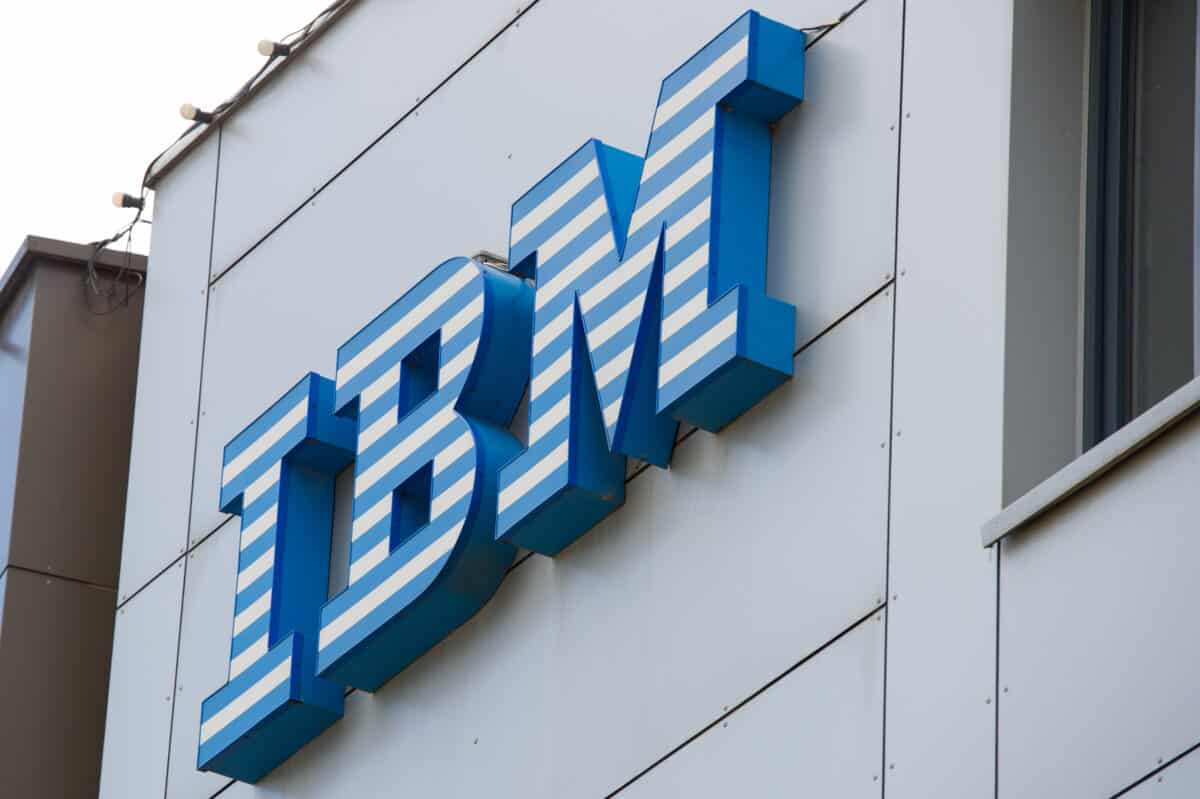 3. SAP SE
SAP SE is the third biggest enterprise software company in the world. It has a business model that is very similar to other enterprise software companies and focuses on providing a platform for users to exploit large data sets.
The company's business model depends on its cloud-based services, S/4 HANA and Hybris. They allow users to be more efficient, using interactive tools to get more out of their data than before. This data can help automate work processes and provide organizations with the information needed to make smarter business decisions. SAP SE has seen much growth in recent years, reporting a revenue increase of 4.6 percent in 2021 compared to the previous year, reaching $32.3 billion.
2. Oracle Corporation
Founded in 1977 by Larry Ellison, Oracle Corporation has gone on to become one of the biggest software companies in the world, with annual revenue of $40.5 billion. As its name suggests, Oracle has a large focus on using data to move information forward. This emphasis has made Oracle one of the few software companies whose products have been widely used in the legal realm.
The company specializes in database management systems, business software and hardware systems, middleware, and application software development tools. Oracle Corporation also develops cloud computing and specializes in business analytics applications. On January 27, 2010, Oracle acquired Sun Microsystems for $7.4 billion, marking the largest acquisition in enterprise software history.
Many of Oracle's biggest customers are health insurance companies, banks, government agencies, retailers, and telecom operators. Oracle has more than 120,000 customers in over 175 countries, and its headquarters are in Austin, Texas.
Their name is ubiquitous in the market, thanks to a savvy business strategy of buying out other companies and making them part of their brand. In addition to enterprise software, Oracle's technology also includes hardware products such as servers, networking equipment, and storage solutions.
1. Microsoft Corporation
Microsoft is one of the world's largest and most well-known enterprise software companies, with yearly revenues well into the billions. The company provides computer operating systems, productivity, and office software to customers in nearly every industry imaginable.
Microsoft's chief competitor is Apple Computer, which has been able to offer cheaper products due to lower costs and the lack of a major PC software monopoly. Microsoft has been able to stay ahead of the game for years because it is one of the most recognizable names in the business world and because many businesses benefit from its products regardless of how big or small they are.
Microsoft has been around for thirty years and is no stranger to the world of software development. The company began with two students who were frustrated with their day jobs. They developed a disk operating system (DOS) in order to learn more about the topic. The students then went on to become the two co-founders of Microsoft.
Microsoft has since expanded into many areas and today it's the most powerful software company in the world. Microsoft has created a series of software that has permeated every area of our lives — from word processing to operating systems to security. This powerful software already existed, but its strength came from what it did not develop for itself but for other companies and individuals who desired the benefits it offered.
Summary of The 10 Largest Enterprise Software Companies In The World
| Rank | Company |
| --- | --- |
| #1 | Microsoft Corporation – $168.1 billion |
| #2 | Oracle Corporation – $40.5 billion |
| #3 | SAP SE – $32.3 billion |
| #4 | IBM Corporation – $23.4 billion |
| #5 | Salesforce.com – $17.1 billion |
| #6 | Adobe – $15.8 billion |
| #7 | Fiserv – $14.9 billion |
| #8 | ADP – $14.6 billion |
| #9 | Dell Technologies – $11.9 billion |
| #10 | Broadcom – $7.1 billion |
Up Next…