Key Points:
Our list covers crypto exchanges that focus on making cryptocurrency trades as secure and accessible as possible.
Some crypto exchanges allow blue-chip cryptocurrencies (the big, proven-to-be-stable currencies) and a select few of up-and-coming currencies.
Other exchanges focus on accessibility, either in the form of convenience or by offering the most obscure coins.
Cryptocurrency is quickly evolving beyond being the new kid on the block. The largest crypto exchanges in the U.S. handle hundreds of millions of dollars worth of transactions every day.
These exchanges are a way for anybody, regardless of technical expertise, to buy and sell cryptocurrency in a safe environment. That means that, with an account (and usually some verification), you can quickly trade cryptocurrencies or sell them for conventional currencies.
The ones featured on this list grew in size because of their focus on making cryptocurrency trades as secure and accessible as possible. In some cases, this meant only allowing blue-chip cryptocurrencies (the big, proven-to-be-stable currencies) and a select few of up-and-coming currencies. But, other exchanges focus on accessibility, either in the form of convenience or by offering the most obscure coins.
In the interest of letting you explore the wonderful world of cryptocurrency, we covered 10 of the largest crypto exchanges in the U.S. Read on to get the full list!
#10: CoinList
CoinList handles a trading volume of around $1 to $3 million every day. That's a lot of money for a company most people have never heard of!
Their most commonly traded cryptocurrency is USDT, also known as Tether. USDC (USD Coin) and BTC (Bitcoin) aren't far behind.
Although these well-established coins are the most popular, CoinList is technically an ICO platform. Founded in 2019 by Graham Jenkin, Andy Bromberg, Joshua Slayton, and Brian Tubergen, the concept behind CoinList was to help accelerate cryptocurrency adoption. CoinList does this by helping newer coins establish themselves amongst crypto fans.
Four times a year, CoinList hosts a virtual demo day called CoinList Seed. During this event, baby crypto startups can pitch to the CoinList community. This exchange has hosted over 50 initiatives during this demo day since its launch in 2020.
Needless to say, CoinList isn't just one of the largest crypto exchanges. It's a place for enthusiasts to explore and support new cryptocurrency startups.
#9: CoinZoom
CoinZoom advertises itself as "more than just an exchange." While that may be true, it is a huge cryptocurrency exchange.
CoinZoom is used in 192 countries worldwide, giving crypto traders in all of those countries access to free peer-to-peer crypto payments.
Todd Crosland founded CoinZoom by himself in 2018. Only three years later, in 2022, CoinZoom was featured in big fintech and crypto magazines like The Fintech Times for pushing forward crypto mass adoption.
Although you can purchase, trade, and sell hundreds of different cryptocurrencies on CoinZoom, the exchange features aren't the main event. This fintech company offers a crypto-friendly debit card called the CoinZoom VISA Card. With it, anybody can buy real goods using any cryptocurrency on the platform.
CoinZoom's debit card will transfer cryptocurrency into U.S. dollars right at the point of sale, so you can use crypto exactly like you use real cash. With unique offerings like that, it's easy to see why CoinZoom grew in leaps and bounds.
#8: itBit
Not all large cryptocurrency exchanges are made to be used equally by everyone. ItBit, for example, is built to be appealing to institutional investors.
Behind itBit are the Paxos Trust Company and its entire suite of software and systems. These include a crypto brokerage, infrastructure for securities settlement, a stablecoin (USDP), and of course, the itBit crypto exchange.
What makes itBit an attractive exchange for investors is its focus on safety and security. As a trust company, Paxos has oversight from the New York Department of Financial Services. Not many crypto exchanges can say that about themselves!
ItBit even has its own monitoring software and systems to try and avoid unfair activity, like market manipulation. Combined with a lack of crypto withdrawal fees, itBit really does feel like a safe way to invest in an infamously risky financial product.
#7: Bittrex
Compared to the first three crypto exchanges we shared, Bittrex is an absolute giant. Even itBit, which at the time of writing has a 24-hour trading volume of $3,898,289, pales in comparison to Bittrex's $37,083,985 volume.
The founders of Bittrex set a goal to make trust a defining quality of their crypto exchange. It might sound a little generic, but the fact that Bittrex is the brainchild of three cybersecurity engineers makes it a lot more believable.
As an exchange, Bittrex offers an incredibly wide selection of 480+ cryptocurrencies. They also have built-in support for third-party trading platforms and algorithmic trading. As a software business, Bittrex is constantly investing in its own compliance and security measures. It's an incredible combination that really lives up to the founders' goal.
You can read all about Bittrex's achievements and next steps in their blog. Interestingly, many of their posts focus on how to protect yourself from risk and avoid getting scammed. Not the most common topic for a crypto blog, but we think it's part of the reason Bittrex is so widely used and trusted.
#6: OKcoin
You'll really begin to see how large crypto exchanges can get with OKcoin. Although outclassed by some of the absolute top exchanges, OKcoin enjoys huge followings outside of the U.S. Within the U.S., OKcoin is still used widely by crypto enthusiasts.
This exchange has over 16 million Bitcoin transactions per month and a daily trading volume of around 60 million. Amongst its fans (especially in East Asian markets), OKcoin is known as being a stable and safe exchange site. It probably helps that OKcoin only offers 80 coins!
The limited number of cryptocurrencies available doesn't pose much of a problem. After all, most crypto buyers focus on larger, stablecoins anyway since they're safer investments.
Mainly, OKcoin doesn't enjoy as much popularity in the United States because it operates out of Beijing, China after being founded by Star Xu in 2013. It's still a great crypto exchange, even if it's lesser known in the U.S.
#5: Gemini
Gemini is one of the few cryptocurrency exchanges that doesn't use 'coin,' 'finance,' or 'bit' in its name. But, more importantly, it's a top-five crypto exchange that deals with hundreds of millions of dollars worth of trades every day.
Its targeted services for financial companies, wealth managers, hedge fund providers, and even the layman are partially to thank for Gemini's huge size. There's truly something for everyone within its offerings.
Beyond a basic crypto exchange, Gemini has its own crypto credit card. Unlike CoinZoom's debit card, this credit card is paid off in USD but gives rewards in cryptocurrency. It's a different way to combine crypto with fiat currency, and it works wonders for passively building a crypto portfolio.
Coincidentally, Gemini is a trust company regulated by the New York State Department of Financial Services, just like itBit's parent company.
After years of safe transactions, Gemini has earned its place as a reliable exchange.
#4: FTX.US
You don't need to offer as many coins as possible to be an amazing crypto exchange, a fact clearly proven by FTX.US.
This exchange only offers 26 coins and 60 trade pairs, but it still commands a user base of over 1 million people. It goes to show how important the most popular coins—like Bitcoin, Ethereum, Solana, and Dogecoin—are.
FTX.US was actually created purely to comply with regulations in the United States. The original exchange, FTX, has more trading options and more coins. Its well-established reputation as FTX definitely has helped FTX.US garner traction in America.
Parent company aside, FTX.US has a well-built feature base that includes margin trading, futures trading, and trading stocks. It's a great option for traders who want a full crypto trading experience without the hassle of hundreds of coins.
#3: Binance U.S.
The largest crypto exchange worldwide is Binance. In the U.S., Binance only makes it to third place. It's the difference between a $19 billion daily trade volume worldwide and the half a billion trade volume of Binance's U.S. branch.
Originally founded in 2017, the U.S. branch of Binance was launched in September 2019 to align better with regulations. And align it did, because Binance U.S. is now widely known as a secure and reliable place to trade cryptos.
The United States's strict regulations have made it a far less popular currency exchange in America. There's not much point in using Binance U.S. outside of the U.S., either. Despite that, it takes the third place on our list because, frankly, it's still a giant.
Binance has some of the lowest fees you can find for a crypto exchange platform, even lower than Coinbase. It can also boast incredibly intuitive charts and user interfaces.
Basically, Binance U.S. is one of the best for casual and beginner crypto investors.
#2: Kraken
Kraken was created in 2011–-only two years after Bitcoin debuted. In the world of blockchain, that makes Kraken practically ancient. It's no wonder this exchange has managed to grow as large as it has, considering its early start!
But, it has more than a headstart to thank for its success. Kraken, like other crypto exchange giants in the U.S., offers both margin trading and the ability to stake and unstake coins. The fact that it only allows a handful of fiat currencies is less important than the 191 coins and whopping 609 trading pairs on the Kraken exchange.
The sheer number of pairs allows for tons of actual trading between cryptocurrencies, which contributes to Kraken's popularity. Even though the fees aren't as low as other places, Kraken is still a force to be reckoned with.
#1: Coinbase Exchange
At a 24-hour trading volume of over $3 billion every day, Coinbase Exchange is by far the largest crypto exchange in the U.S. Kraken may have slightly more trading pairs, but it has nothing on Coinbase's 210 coins and 520 pairs.
Another older exchange, Coinbase was founded in 2012. But, unlike Kraken, it's much more intuitive, and we can say with pride that it's even easy to use for beginners.
With all that in mind, it seems obvious that Coinbase would have 103+ million users and $217 billion traded quarterly. It reigns supreme in the United States, and Coinbase has operations in over a hundred other countries to boot.
Coinbase isn't exaggerating when it claims to power the crypto-economy!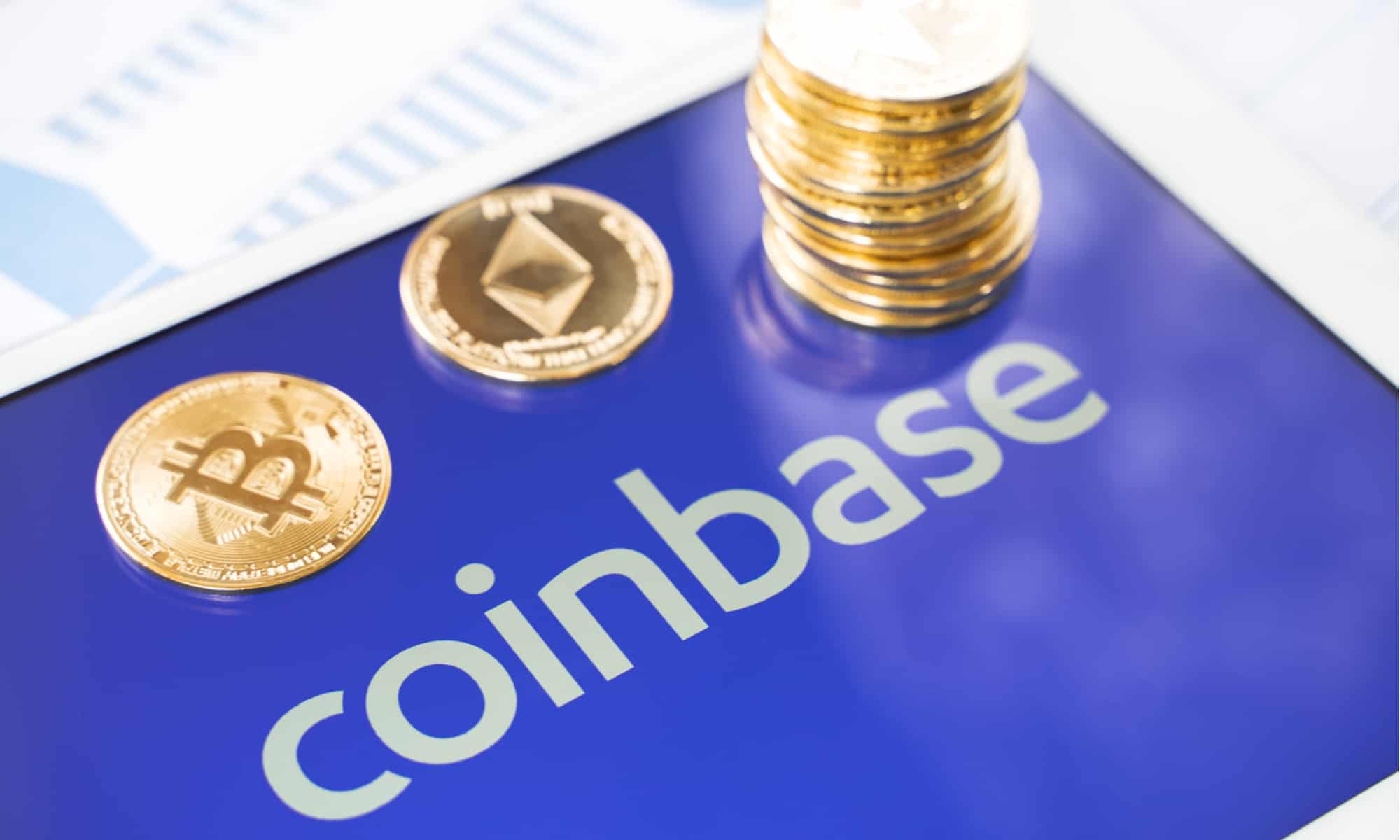 Up Next…