Key Points
Chip manufacturers make microcircuits or microchips.
These chips are the brains inside cell phones, computers, cars, appliances, and medical devices.
Taiwan Semiconductor Manufacturing Company (TSMC) is the largest chip manufacturer, providing 54 percent of the world's chips.
Silicon chips are the brains behind nearly every type of modern computing device we now rely on to run our everyday lives. Thanks to the chip manufacturers, they are used in literally thousands of products. These include not just cell phones and computers but everything from cars and appliances to a variety of medical devices. Without computer chips, much of our modern world as we know it would come to a halt.
Chips are also known as microcircuits or microchips. The terms chip, semiconductors, and even integrated circuits are often used interchangeably. There are, however, some minor differences. Chip is the general term that is used when describing the tiny integrated circuit that is necessary to keep millions of devices that we use daily running effectively. The following are the ten largest microchip and semiconductor companies in the world and detailed information about each.
Largest Chip Manufacturers: Overview
| Company | No of Employees (2022) | Revenue (2022) |
| --- | --- | --- |
| Texas Instruments | 33,000 | $20.03 billion |
| Nvidia Corp. | 22,473 | $26.91 billion |
| Broadcom Inc | 20,000 | $33.20 billion |
| Micron Technology Inc | 48,000 | $30.76 billion |
| Qualcomm Inc | 51,000 | $44.2 billion |
| Intel Corp. | 132,000 | $63.05 billion |
| Global Foundries | 14,000 | $8.11 billion |
| UMC | 20,680 | $9.07 billion |
| Samsung Electronics | 266,673 | $234.08 billion |
| TSMC | 73,090 | $73.67 billion |
#10: Texas Instruments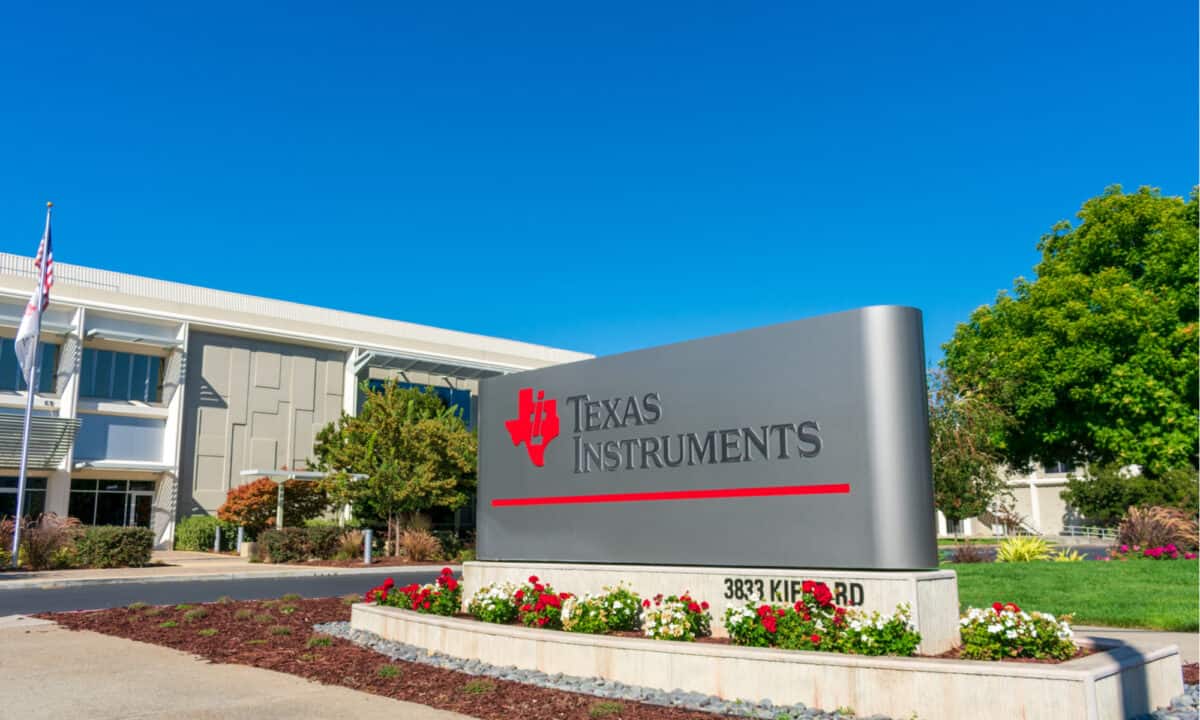 Texas Instruments is one of the largest chip manufacturers in the world, which designs and manufactures chips for mobile devices, analog semiconductors, and digital signal processors. It still produces the product that made the company famous – calculators. The company started in 1930 in the oil and gas business. They then went on to focus on defense systems electronics. They started making semiconductors in 1958 and currently have patents numbering in the tens of thousands. In 1967 the company was responsible for inventing the hand-held calculator. In 1970 Texas Instruments also brought out a single-chip microcontroller that combined all elements of computing into a single piece of silicon.
In 1990 TI released the TI-81 calculator. This was one of its most popular products and made the company a leader in graphing. In 1997 the defense part of the business was sold to Raytheon. In 2016 the company held approximately 45,000 patents. Texas Instruments had revenue of $18.34 billion at the end of 2021.
#9: Nvidia Corp.
Nvidia is based in Santa Clara, California, and incorporated in Delaware. The American company designs application programming interface (APIs), graphics processing units, and systems on a chip (SoCs) for both the automotive market and mobile computing. Nvidia also produces artificial intelligence software and hardware and has expanded into the gaming industry.
In recent years Nvidia has started making mobile processors for tablets and smartphones. In September 2020, the company attempted to acquire Arm Ltd. This would have been one of the largest semiconductor acquisitions ever. The deal, however, fell through in February 2022 because of increased regulatory problems.
#8: Broadcom Inc.
Broadcom Inc. is an American company that designs and manufactures a wide variety of semiconductors and software products. They provide products for software, wireless, broadband, and storage markets.
Of all the semiconductor companies, Broadcom has a unique history. The company was originally founded by a student-professor pair. Henry Nicholas and Henry Samueli from UCLA started the company in 1991. By 1995 the company had moved to Irvine, California, from Westwood, Los Angeles. The company employs approximately 11,750 people in over 15 countries.
They produce both analog and digital semiconductors. They also make interfaces, processors, switches, routers, and fiber optics. The company also makes products for small-home, small-office (SOHO) networks. Broadcom had a revenue of $23.89 billion in 2020.
#7: Micron Technology Inc. (MU)
Micron Technology Inc. is an American company that manufactures computer data storage and computer memory, including USB flash drives and dynamic random-access memory.
Micron Technology specializes in memory and storage solutions. Their products are used in electronics, computers, and automobiles. One of their main products is flash RAM. They also produce rewritable disc storage. The company went public in 1984. In 2021 the company's revenue was $28.45 billion.
Of all the semiconductor companies, Micron leads in the production of DRAM products. DRAM (dynamic random access memory) semiconductors are devices with low latency and provide high-speed data retrieval. This is important as the world continues to improve and increase 5G technology. Smartphones that have 5G capability normally have 50 percent higher DRAM when compared to 4G phones.
#6: Qualcomm Inc. (QCOM)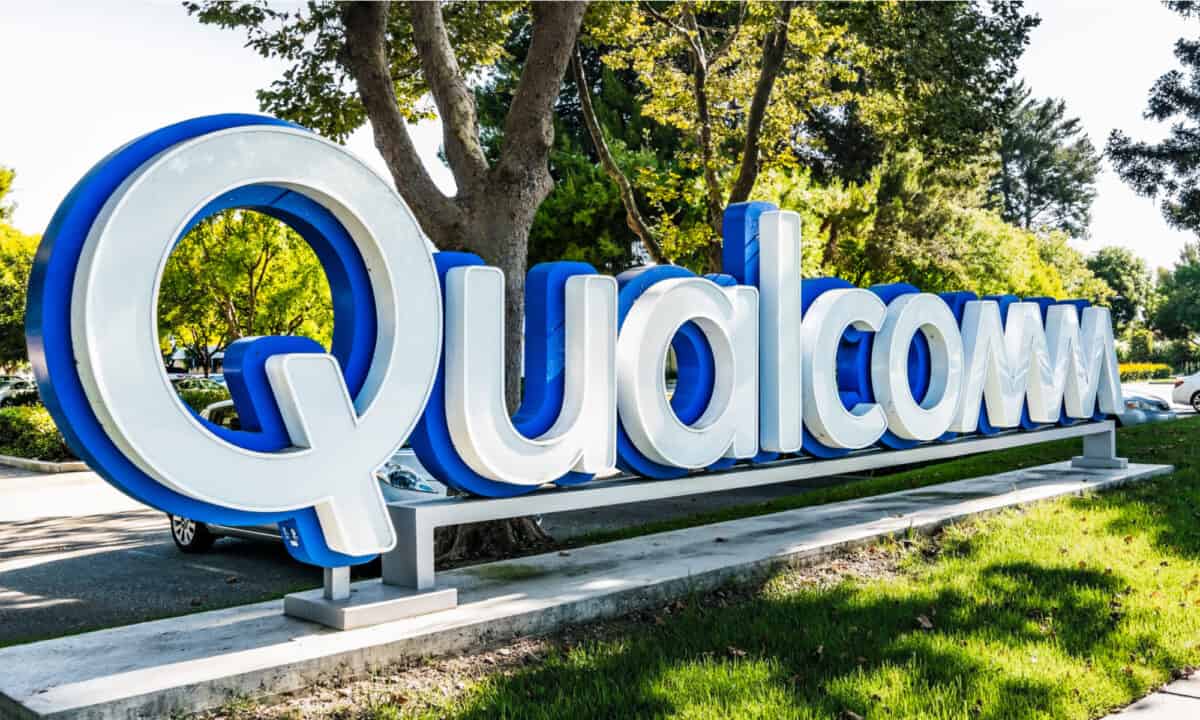 Qualcomm is both a telecommunications and a semiconductor company. They design wireless communication services and products. The company is known globally for its patented code division multiple access (CDMA) technology. CDMA has played a crucial role in wireless communication. They make Snapdragon chipsets that are in use in many mobile devices.
One of the largest chip manufacturers, the company has approximately 45,000 employees. QCOM revenue was $33.57 billion in 2021. They have several subsidiaries, including Digital Fountain, SnapTrack, Wilocity, Qualcomm Innovation Center, and Airgo Networks.
Snapdragon is a collection of semiconductor products that are used for mobile devices. These are designed by Qualcomm. The company sometimes refers to Snapdragon as a mobile platform. Snapdragon semiconductors are used in a variety of systems, including Android, wearable devices, and even cars.
#5: Intel Corp.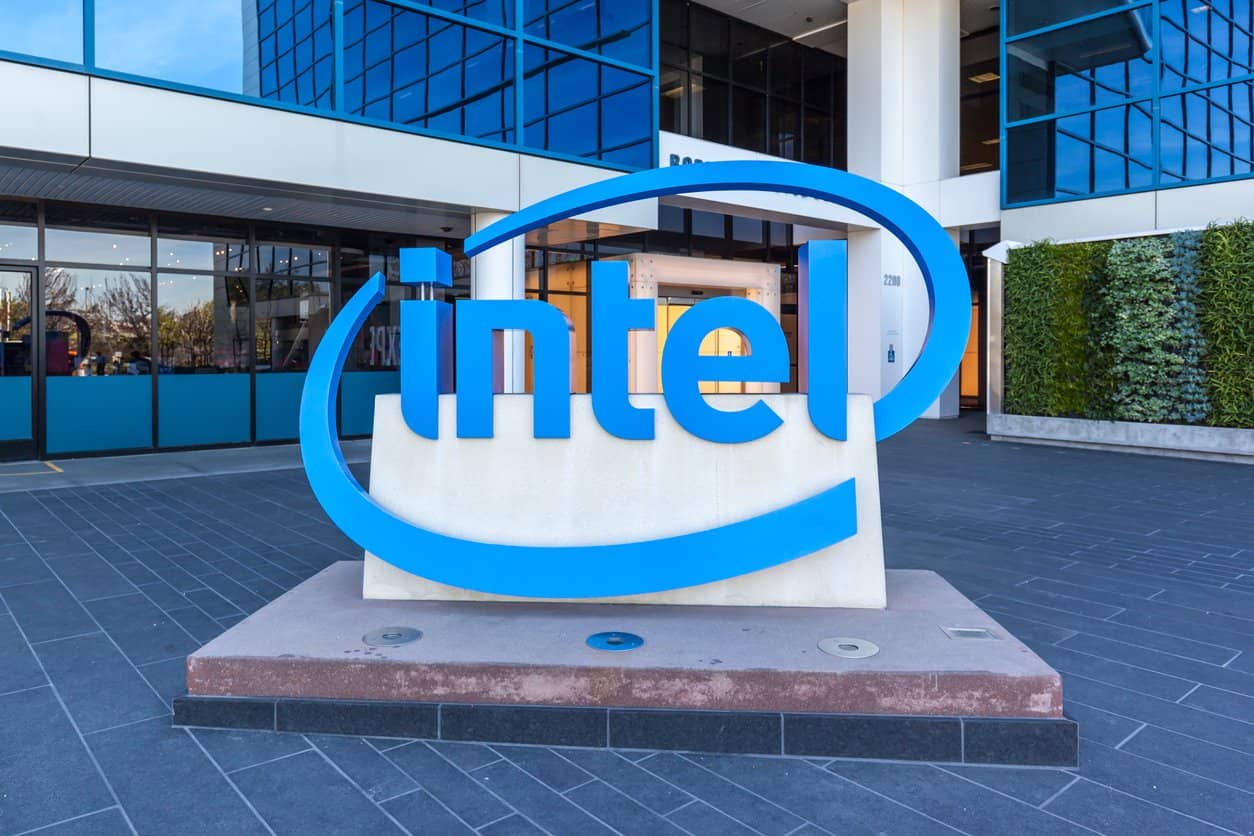 Intel was founded by Gordon Moore and Robert Noyce in July 1968. Noyce also played a key role in the invention of the microchip. This particular chip manufacturer was a major player in the rise of Silicon Valley and helped make it the high-tech center it is today.
Intel specializes in the design and production of motherboard chipsets, integrated circuits, and network interface controllers. Intel developed the x86, which is the processor that is found in the majority of personal computers. They supply microprocessors for computer manufacturers such as HP, Dell, Lenovo, and Acer. They also produce integrated circuits, graphics chips, motherboard chipsets, embedded processors, and network interface controllers.
The company's primary business is producing microchips for personal computers. Intel was responsible for creating the world's first microprocessor chip for commercial purposes in 1971. Intel's revenue has increased each year since 2018. Based on 2020 sales, Intel is the largest producer of microchips in the United States. Annual revenue for 2021 was $79.02 billion.
#4: Global Foundries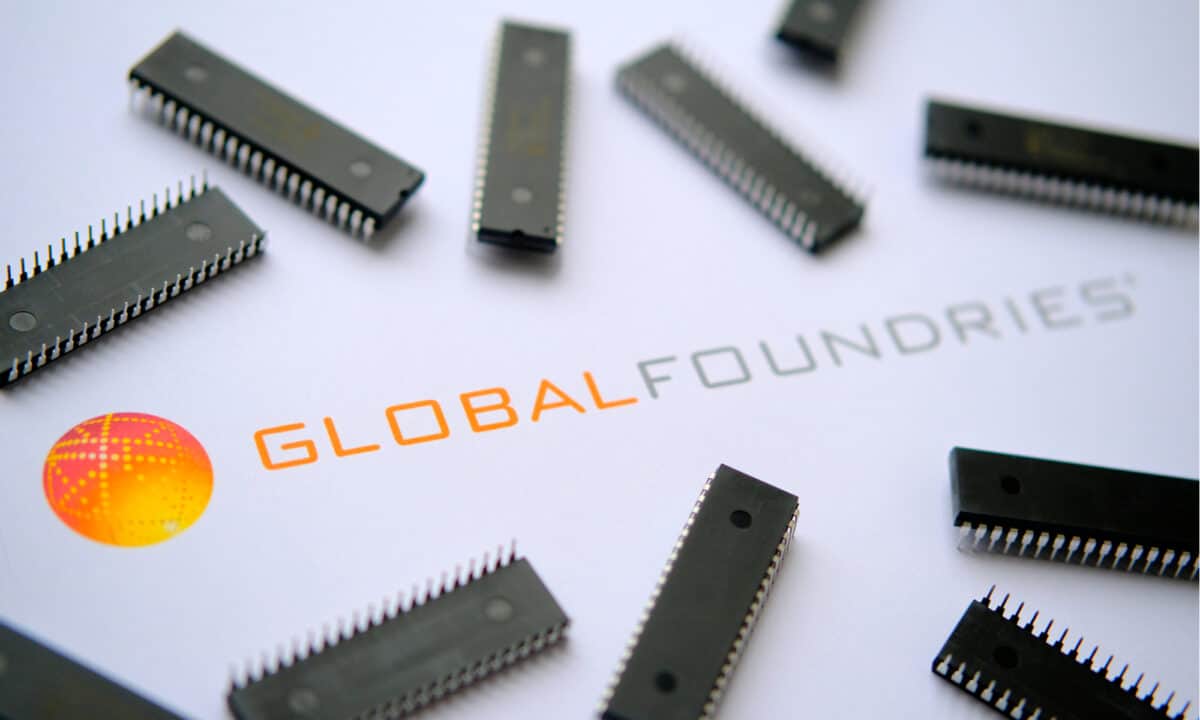 Global Foundries employs approximately 15,000. Global Foundries produces chips for markets that include computing, automotive, and wired connectivity. The company manufactures chips for approximately 7 percent of the semiconductor industry. This chip manufacturer is currently the only company with operations in the United States, the European Union, and Singapore.
The company announced several important developments in recent years. The sale of IBM's microelectronics division to Global Foundries was announced in October 2014. Global Foundries licensed the process for 14nm 14LPP FinFET from Samsung in 2016. Then in 2018, they developed 12nm 12LP nodes that were based on the process for Samsung's 14nm 14LPP.
They announced that their embedded magnetoresistive non-volatile memory was entering production in February 2020. This is the first production of ready eMRAM among semiconductor companies. The company announced in April 2021 that they were moving its global headquarters to Malta, New York from Santa Clara, California. Revenue for the company was $6 billion in 2020.
#3: UMC
United Microelectronics Corporation (UMC) was founded in 1980. The company has its headquarters in Hsinchu Science Park in Hsinchu, Taiwan. UMC has 12 production facilities and approximately 20,000 employees. The current chairman is Stan Hung. Their website states that the company's revenue in 2021 was $7.7 billion.
In May 1980, United Microelectronics Corporation was a spin-off from Industrial Technology Research Institute. The new company was officially started and was the first private integrated circuit business in Taiwan. By 1985 the company was officially added to the Taiwan Stock Exchange. Morris Chang was the chairman at that time.
UMC is primarily known for producing integrated circuits and its semiconductor business. One of the largest chip manufacturers, it's also a large supplier for the automotive industry. In 2000 they became the first company to produce chips using copper processing technology. In 2019 they acquired the company Mie Fujitsu Semiconductor.
#2: Samsung Electronics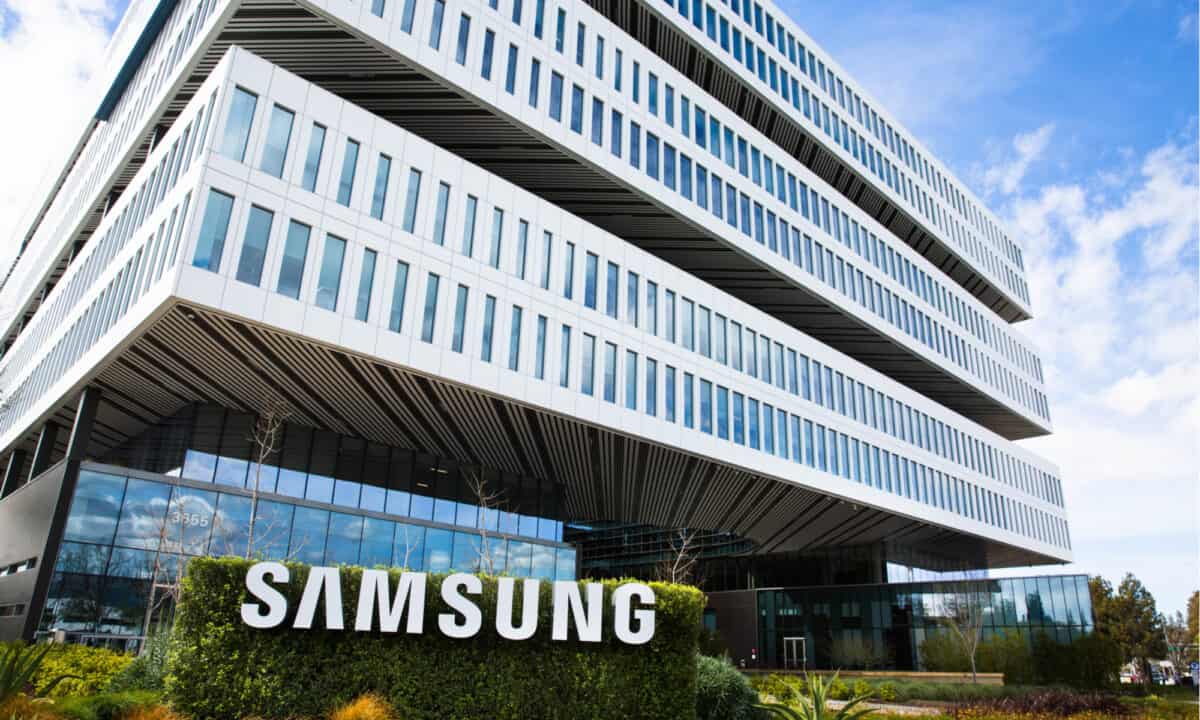 Samsung Electronics is one of the largest chip manufacturers of semiconductors in the world. SEC has sales organizations and assembly plants in 74 countries and employs approximately 290,000 individuals.
SEC has been the world's largest producer of televisions since 2006. It has led the world in manufacturing mobile phones starting in 2011. It also lays claim to being the biggest manufacturer of memory chips. It is well-known for tablet computers, especially the Samsung Galaxy Tab, which is Android-powered.
Samsung's products are used most often in tablets and smartphones. They produce their own line of devices under the name Samsung Galaxy. The company also produces home appliances, robotics, medical devices, and computer hardware. Their clients include Nokia, Sony, Apple, and HTC. Samsung makes 17 percent of the world's semiconductor chips. Samsung Electronics had overall revenue of 279.6 trillion in the Korean Won in 2021.
#1: TSMC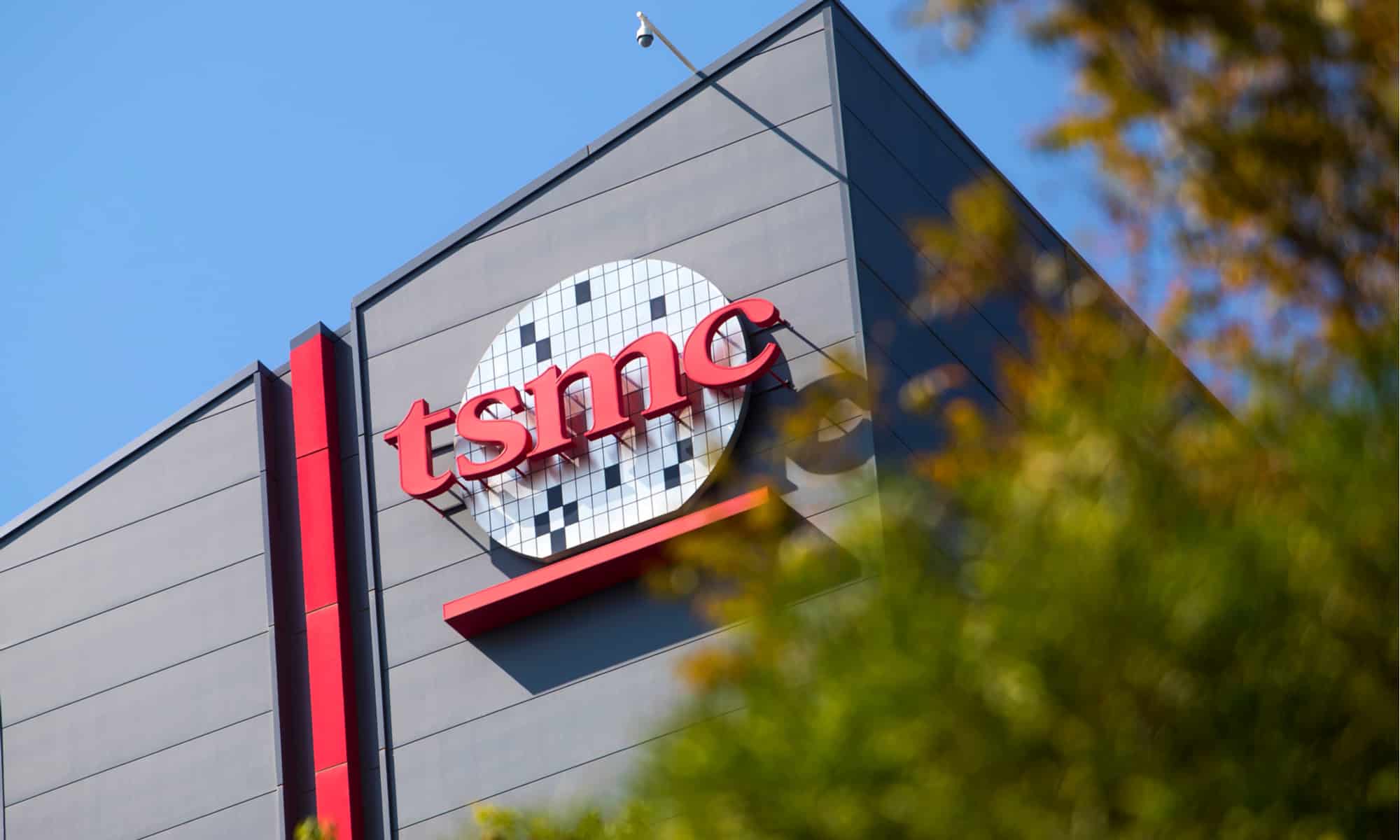 TSMC, which is sometimes called just Taiwan Semiconductor, is a multinational design and manufacturing company. While it is owned primarily by foreign investors, it is located in Hsinchu Science Park in Hsinchu, Taiwan.
TSMC was founded in 1987 in Taiwan by Morris Chang. After 31 years, Chang retired from the company. Since 1993 TSMC has been on the Taiwan Stock Exchange and on the New York Stock Exchange since 1997. TSMC currently manufactures 11,617 products and deploys 281 process technologies. The chip manufacturer had revenue of $45.51 billion in 2020.
As of December 2021, TSMC provided 54 percent of the world's semiconductor chips. TSMC supplies chips to companies such as Intel and Apple, so it's no wonder it's one of the largest chip manufacturers in the world. Globally, TSMC is the sixth most valuable company. In light of the chip supply crunch, TSMC has recorded record earnings in 2022 and is working on an expansion for 2023. Several semiconductor companies already outsource the production of their components to TSMC.
Summary of the Largest Chip Manufacturers in the World
Taiwan Semiconductor Manufacturing Company
Samsung Electronics
United Microelectronics Corporation
Global Foundries
Intel Corp.
Qualcomm Inc.
Micron Techology Inc.
Broadcom Inc.
Nvidia Corp.
Texas Instruments
Up Next…
Keep reading! We think you might like these other pages about computer chips.
The image featured at the top of this post is ©ToyW/Shutterstock.com.