Key Points
From baking shows, to dramas, to fantasy, to sci-fi, the options are endless on Netflix, a quality which has contributed to its widespread popularity.
Stranger Things and its focus on a parallel dimension has morphed into a cultural phenomenon.
At the other end of the spectrum of scripted suspense is the Great British Baking Show which focuses on participants attempting to out-bake everyone else.
Netflix may be experiencing a period of turmoil right now, raising its price, and losing subscriptions and revenue, but there is one thing that most users will agree on: it still has exceptionally high-quality shows for your enjoyment. Checking out the network now is guaranteed to show you endless hours of joy and fun, even if the streaming service does tend to cancel shows before they can reach full maturity.
The streaming and subscription service and platform are still doing well, despite the price increases. The platform features countless stars, and even if it isn't free, it's still worth the price of admission, thanks to its best-selling shows and high ratings.
Most users have found that they don't want just one thing to watch: they want a range of potential programming that can show a variety of genres and incredible programs. Are you looking for the ten best shows to stream on Netflix right now? Then you're in luck. Here's a list.
#10: Archive 81
This incredible and mind-bending show twists the boundaries between reality and fantasy. It shows the parallel stories of Dan and Melody. Dan, a conservator who restores retro tapes, has been given the task of restoring the videotapes of Melody, who was involved in a massive fire that killed dozens in a New York City highrise. As Dan restores more tapes, he finds himself being drawn more and more into Melody's world, and slowly, the differences between the two universe's become less and less concrete. With a running time of an hour, the show is easy to digest.
Sadly, this mind-bending mystery show was canceled after one season, leaving it with almost no running time for fans. Furthermore, viewers of Archive 81 can take solace in knowing that the show was based on a hit podcast, which continues to church out content.
#9: Dark
This German show provides one of the most intricate, convoluted, and fascinating plots you can imagine. It opens in Season 1 with the disappearance of a young boy. Slowly, as more and more of the plot reveals itself, users realize they are watching a show about time loops, fate, free will, and the intricate path of families that crosses periods and universes alike.
This show took place over three seasons and was executed in perfect alignment with the creator and director's vision. This means that the plot – which was intricately planned from its early days – has an extremely satisfying ending that wraps up all of the various and almost countless threads that it was undergoing. This makes its longer running time worth it.
Here's the conclusion: If you like intricate plots, mind-bending twists, time travel, deep characterization, and musings about the nature of time and reality itself, you're going to love Darj.
#8: Too Hot To Handle
Hear us out … We all need a guilty pleasure.
Too Hot To Handle – available in multiple seasons and many foreign editions – is a show about sex. And people who like having sex. But people who can't.
The summary of the show is this: A group of drop-dead gorgeous 20-somethings is brought onto an island, fooled into thinking that they are going to be participating in a party reality show. They are not. Instead, they're essentially forced to be celebrated, learn lessons about themselves, and build solid relationships outside of sex. Caught having sex or engaging in any physical activity? Then the prize fund DROPS, potentially leaving participants with nothing.
This is a show that … Well, let's be honest … Makes you feel better about yourself. You watch this show and wonder why these people are just SO obsessed with sex. If you are looking for a guilty pleasure reality show, Too Hot To Handle – in any of its various iterations – is absolutely perfect.
#7: The Great British Baking Show
Sometimes, you just need a show that you can watch that will make you forget about everything. The Great British Baking Show – available in many seasons – is the perfect escape and a cultural institution in Great Britain.
Taking place under "the tent" at a gorgeous English Manner, this show follows mature bakers as they compete in an increasingly difficult set of challenges, all of which are supervised by famous Chef Paul Hollywood, as well as a variety of other chefs and guest hosts. The show is the perfect antidote to the troubled times in which we live: Unlike other reality shows, there is no back-biting, no gossiping, and no fighting. Contestants seem to like each other, support each other, and wish for each other success.
Oh, and the food. The food is incredible, and you get a ton of recipes for free throughout the show's running time. You will want to binge-watch this one so you get hungry.
#6: Lucifer
What if … What if the Devil was just part of the same dysfunctional family as you and me? What if the Devil abandoned hell and moved to Los Angeles to become a detective while pining after his partner? What if he became a surrogate father to a spunky six-year-old girl? What if his brother fell in love with a psychiatrist – also the Devil's therapist – and had a child?
Yeah. That's Lucifer.
The show mixed a ton of genres, as the best shows do: Crime procedural, comedy, action/adventure, and more. It is witty and boundary-breaking, and at six seasons, it is sure to keep you entertained.
#5: Biohackers
Mix science fiction, teen drama, and genetic experimentation, and you get Biohackers.
This German show, which runs two neat seasons, follows the adventures of Mia, a brilliant college student with a troubled past who is interested in both genetics and unraveling the mystery of what killed her twin brothers and family. As the series evolves, Mia digs deeper into the conspiracy, unraveling what happened to her loved ones and working to stop a sinister plot to hold back science and truth.
#4: The Order
The Order mixes horror, science fiction, and a ton of mystical elements to create a fascinating plot. Jack Morton's Mom was killed by a mysterious group when he was a young boy, and it is now up to him to unravel the truth behind her death. He knows it is tied to the Hermetic Order of the Blue Rose and its mysterious billionaire head … He just doesn't know-how. Jack makes friends and eventually infiltrates the order, while also befriending other mystical creatures, falling in love, and finding the truth behind his Mom's death and the world of magic that surrounds us all.
Sadly, this show also only ran two seasons before getting the ax by Netflix, and if you want to watch this gorgeous show, you're going to have to prepare yourself for it ending on a Cliffhanger that will likely never be resolved. Still, the journey is well worth it.
#3: Manifest
Flight 828 disappears and is presumed lost … Only to reappear five years later, with everyone onboard still alive and having no idea what happened. They are thrown back into the real world and expected to simply pick up their lives, only to be plagued by visions, voices, callings, mysteries, and more. The show follows the adventures of a family torn apart by the mysterious disappearance of Flight 828, including twins, sons and daughters, husbands and wives.
This show has a fascinating history: It aired on NBC for three seasons before getting canceled. Netflix aired episodes and turned the show into a hit, then delighted fans by announcing they were bringing the program back for a fourth and final season. As such, you can watch this one and know that you will get a conclusion. The show has an unstoppable mystery that you will want to binge-watch.
#2: GLOW
Another nostalgic adventure on Netflix, this show is a comedy-drama that follows Ruth Wilder, a struggling young woman in Los Angeles who is so desperate for acting work she begins to appear as a wrestler on the Gorgeous Ladies of Wrestling. With a cast of characters as colorful as the 1980s backdrop in which the show films, the show features Ruth and her friends as they struggle for success and to be taken seriously.
Alas, this show made it three seasons before Netflix cut it. Still, it's a wildly entertaining show.
#1: Stranger Things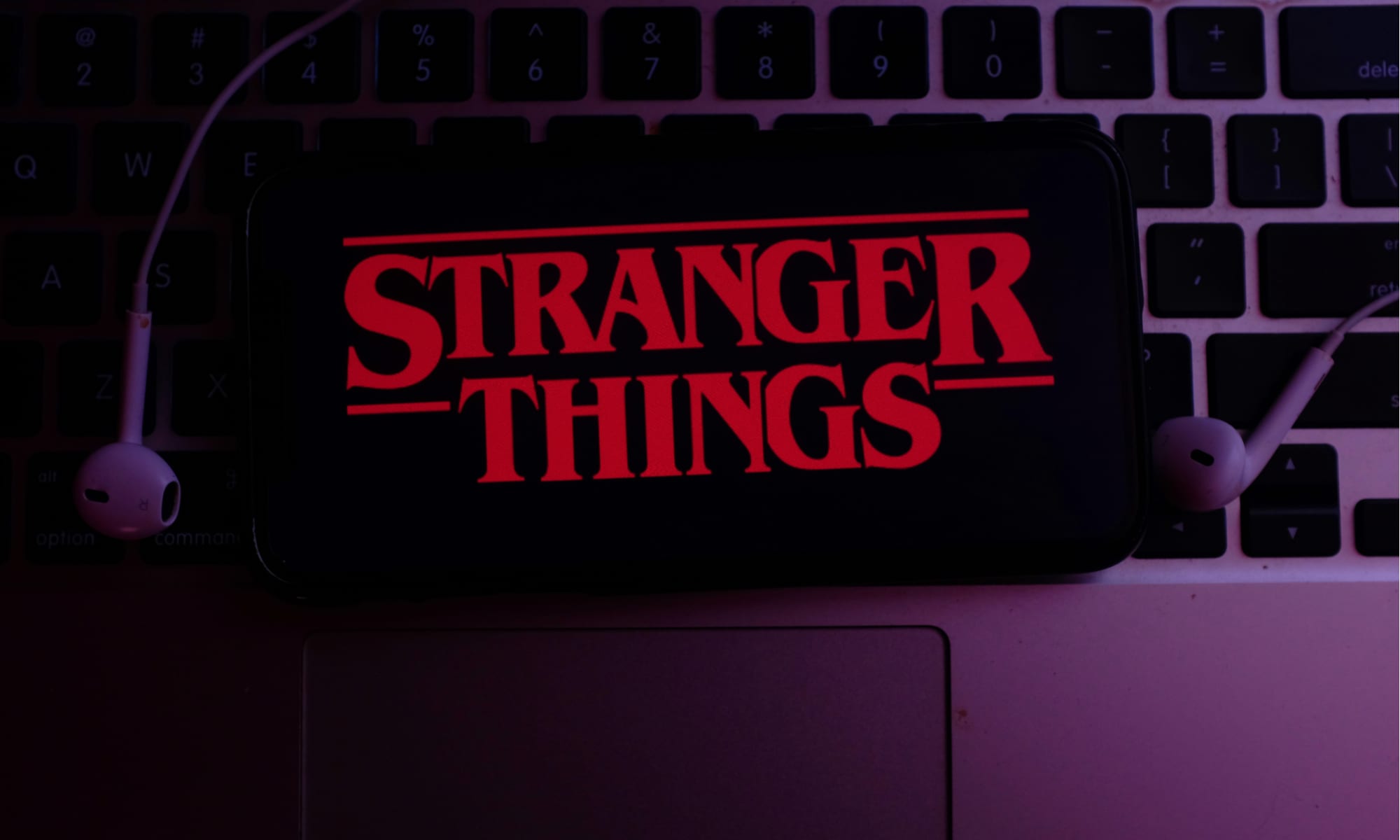 This, of course, is the show that most people think of when they think of the best show to stream on Netflix. Stranger Things is more than just a TV show – it is a cultural phenomenon that helped launch the career of numerous actors and helped to truly bring Netflix to the mainstream.
Season 1 opens with the mysterious disappearance of Will Byers in Indiana in 1984. Byers' friends – including a mysterious young girl known only as Eleven – must work alongside cops to unravel the mystery that links government conspiracies and a mysterious other dimension, the Upside Down. Seasons 2, 3, and now 4 continue the adventures of Eleven and her friends, who slowly work to put down the threat that Upside Down brings to our world.
The show hits almost every metric: It's cute and charming, nostalgic and funny, dangerous and exciting. It has emerged as one of the biggest hits in Netflix history and is worth the watch for any fan of a slew of television genres. It has also helped to transform its child actors into stars and is one of the most binge-watch shows on the network.
Up Next…
Interested in more entertainment-related articles? Click on the links provided below:
The image featured at the top of this post is ©DANIEL CONSTANTE/Shutterstock.com.