The technology sector has emerged as a prominent source of employment in various U.S. states, including Louisiana. The job market in this field is highly competitive, and the demand for proficient IT experts is constantly rising. As a result, those who aspire to pursue or progress in a technology career can find numerous opportunities.
We have compiled a list of the top 10 best-paying tech jobs in Louisiana to help you find a rewarding career path. Whether you specialize in software development or cybersecurity analysis, this guide is the proper way to identify the lucrative jobs that match your skills.
Keep reading to uncover the possibilities that may be available to you!
Product Architect – $138,087
The position of Product Architect is an esteemed role in the job market, offering an impressive average annual salary of $138,087.
A Product Architect plays a crucial role in developing and building products. The primary responsibility of this position is to synthesize design requirements and create blueprints or schematics that communicate every detail of the project to developers.
Product Architects are also expected to collaborate with different teams, such as engineers, marketers, and designers. This ensures that each component works cohesively. They also lead proactive discussions for future product evolution, capturing potential new business before competitors do so.
The average day-to-day tasks for Product Architects include leading design sprints and interpreting market research data into customer-oriented solutions.
Vice President of Information Technology (IT) – $136,727
This role is among the best-paying tech jobs in Louisiana. The Vice President (VP) of Information Technology (IT) is a crucial role in a company that demands responsibilities ranging from effective budget management to overseeing software development. With an average salary of $136,727 annually, this position requires extensive technical expertise and leadership qualities to manage the IT department smoothly.
The VP of IT ensures efficient operations within the company's technological infrastructure, devising strategies for optimal database management, technical issue resolution, and cybersecurity maintenance. Part of the responsibilities of this role also includes setting goals for the team, creating project roadmaps, and hiring additional resources, if necessary.
However, besides technology-focused responsibilities, the VP of Information Technology must have excellent communication skills. This enables them to provide concise reports on their department's progress with both top-level executives and staff members across departments with varying technical knowledge.
Vice President of Information Technology (IT) Operations – $118,503
The Vice President of Information Technology (IT) Operations title presents a very attractive compensation package, with an average annual salary of $118,503.
It is a pivotal role for any organization that extensively depends on technology, as it involves the supervision and upkeep of all aspects concerning IT infrastructure. The position encompasses vital responsibilities such as maintaining high system uptime, managing helpdesks, and overseeing network security measures.
As a VP of IT Operations, one can expect to work alongside multiple departments and teams to ensure the smooth functioning of all technological aspects. Hence, they must possess strong communication skills, strategic thinking, and attention to detail.
Additionally, as digitalization permeates nearly every facet of organizational operations, this demanding role has become increasingly critical. Thus, this represents an exciting career prospect for individuals who relish the challenge of solving complex technological problems.
Director of IT Operations – $108,168
The Director of IT Operations position garners an average annual salary of $108,168. Its demand in the tech market has made it one of the best-paying tech jobs in Louisiana.
The role of this expert entails the supervision and guidance of an organization's comprehensive IT strategy. It necessitates excellent leadership abilities, such as effective collaboration with colleagues from various departments and acute attention to detail.
Duties may include creating policies and procedures for the IT team, managing budgets and resources effectively, troubleshooting technical issues, and providing guidance on emerging technologies. A successful Director of IT Operations must have business acumen and a deep understanding of information technology to ensure their organization remains competitive in today's fast-paced world.
Director of Information Technology – $98,569
The Director of Information Technology is a crucial position within any organization, with a salary of $98,569.
As the head of the IT department, this individual oversees and manages all technological systems and processes to ensure efficient operation throughout every level of the company. Their duties may include implementing new software or hardware systems and troubleshooting issues as they arise.
They also manage a team of IT professionals who maintain company networks and infrastructure and constantly stay up-to-date with emerging technologies that could be utilized within their organization. With such essential responsibilities comes a correspondingly high compensation, which reflects the expertise required for competent management within this field.
Software Engineer – $95,598
With the rise of technology in recent years, software engineering has become an increasingly in-demand and lucrative field. According to Indeed, the average annual salary for a Software Engineer is a whopping $95,598. This impressive figure can vary depending on experience level and location. Still, those who pursue a career in software engineering can expect to earn a comfortable living.
Moreover, software engineering offers many opportunities for innovation and creativity beyond the financial benefits. Software Engineers have the chance to design and develop cutting-edge applications and programs that shape how we interact with technology daily. The constant evolution of this field also ensures that there are always new challenges to tackle and room for growth.
While pursuing a Software Engineer job, you must have significant education and training in computer science or related fields. The potential rewards make it an appealing option for those up for the challenge. This tech job boasts high salaries and ample room for creativity and growth within the industry. So, becoming a successful Software Engineer could be an exciting path toward professional fulfillment.
Manager of Information Technology – $86,867
The Manager of Information Technology position offers an average salary of $86,867 annually. Within this role, one would oversee the organization's various technological advancements and implementation. This would include everything from maintaining the company's website to serving as a link between departments regarding tech-related issues that may arise.
The perfect applicant for this position must have exceptional leadership abilities and a proficient communication aptitude. Additionally, you must have a vast understanding of present-day technology trends. This role offers immense benefits in terms of monetary remuneration and prospects for professional growth within and beyond the organization. These benefits make it one of the best-paying tech jobs in Louisiana.
Information Security Analyst – $82,495
A career as an Information Security Analyst can be lucrative, with an average median salary of $82,495 in Louisiana.
This role requires individuals to ensure the safety and privacy of confidential information within an organization. You'll conduct regular risk assessments and perform vulnerability testing as an Information Security Analyst. You will also implement security measures to safeguard computer networks from cyber-attacks.
Additionally, it's also essential to stay up-to-date on new technologies and threats that may arise in the industry. With a great deal of responsibility comes significant rewards in terms of job satisfaction and financial compensation.
To enter this dynamic career, one must possess computer science or IT security expertise and obtain relevant certifications. These may include CompTIA Security+ or Certified Ethical Hacker (CEH). If the prospect of safeguarding confidential information while receiving competitive remuneration piques your interest, then pursuing a career in cybersecurity might be worth exploring.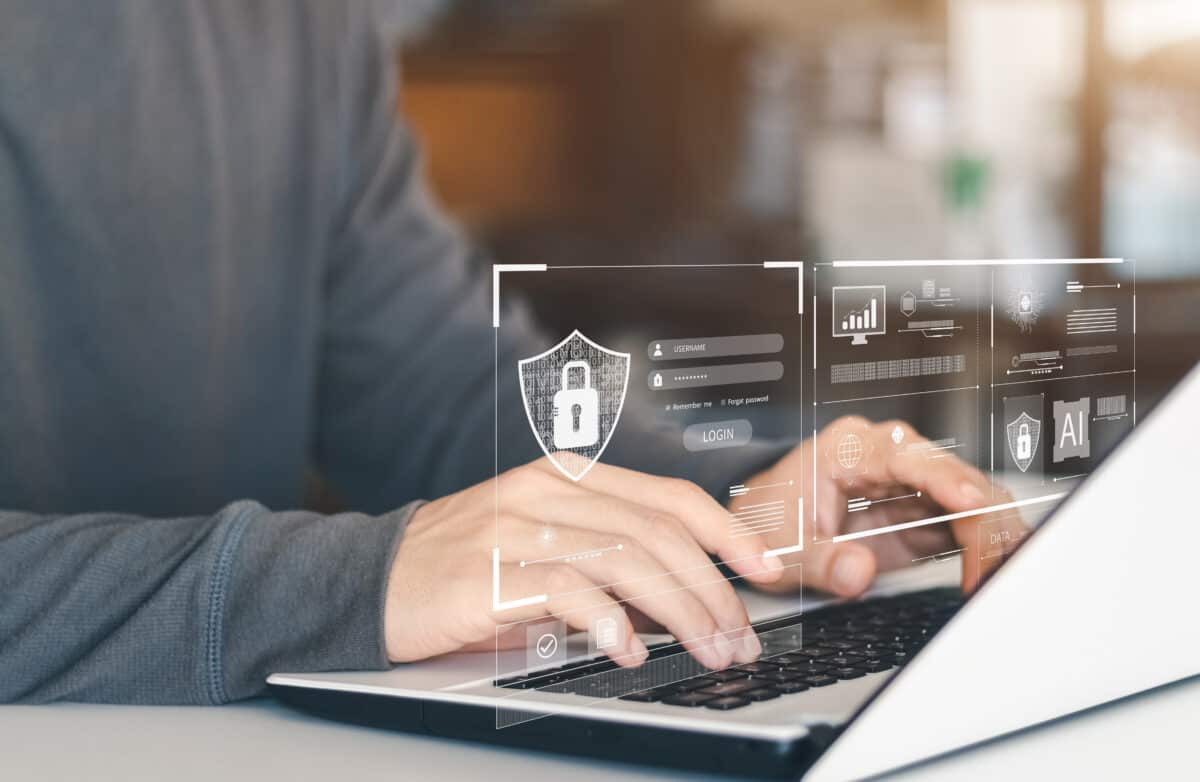 Systems Analyst – $66,997
Numerous individuals strive to pursue the Systems Analyst profession due to its challenging nature. This job is one of the best-paying tech jobs in Louisiana. With an average salary of $66,997 per year, many aspiring professionals often view the role of a systems analyst as a lucrative career option.
Systems Analysts analyze and create computer-based information systems to enhance the operational efficiency of organizations. The position requires them to collaborate closely with end users, developers, and other stakeholders. This helps them comprehend business needs and develop suitable solutions.
Successful Systems Analysts must have solid analytical communication skills. They should also possess knowledge of various programming languages and database management systems. Companies across industries require individuals with these specialized skills to carry out various projects. These include software upgrades or installing new operating systems.
As technology advances at an unprecedented rate, the demand for competent professionals in this field continues to increase at an above-average growth rate. Thus, choosing such a profession can assure job security and significant monetary compensation.
IT Specialist – $44, 882
The IT Specialist title is in high demand due to the rapid technological advancements that have taken place in recent years. Recent job reports show an IT Specialist's average median salary is $44,882.
With the increase in automation, cloud computing, and big data analytics, IT Specialists have become vital to virtually every industry. This profession often requires individuals with extensive knowledge of computer hardware and software systems as well as excellent analytical skills.
The responsibilities of IT Specialists vary depending on their specialization within the field. However, most take charge of maintaining computer networks and ensuring system security. These professionals also provide technical support services to end-users when they encounter hardware or software issues in retail environments, businesses, and educational institutions.
Becoming an IT Specialist requires a degree in Computer Science or related fields such as Information Technology and Telecommunications. Some employers may require additional certifications like Cisco's Certified Network Administrator (CCNA) or Microsoft's Technology Associate (MTA). Ongoing professional development is critical to keep up with new technologies constantly introduced into the market.
Wrapping Up
Louisiana has proven promising for anyone seeking employment in the tech industry. With a range of positions from Product Architects to IT Specialists, it's clear that the demand for skilled workers is high. Additionally, the generous salaries offered by these top 10 best-paying tech jobs in Louisiana provide ample opportunities for growth and stability.
As Louisiana continues to grow as both a technology hub and economic force, job seekers can rest assured that they will find fulfilling careers in this thriving industry. Whether starting as a junior developer or stepping into a leadership position, the wealth of opportunities here guarantees exciting prospects for those passionate about technology and innovation.