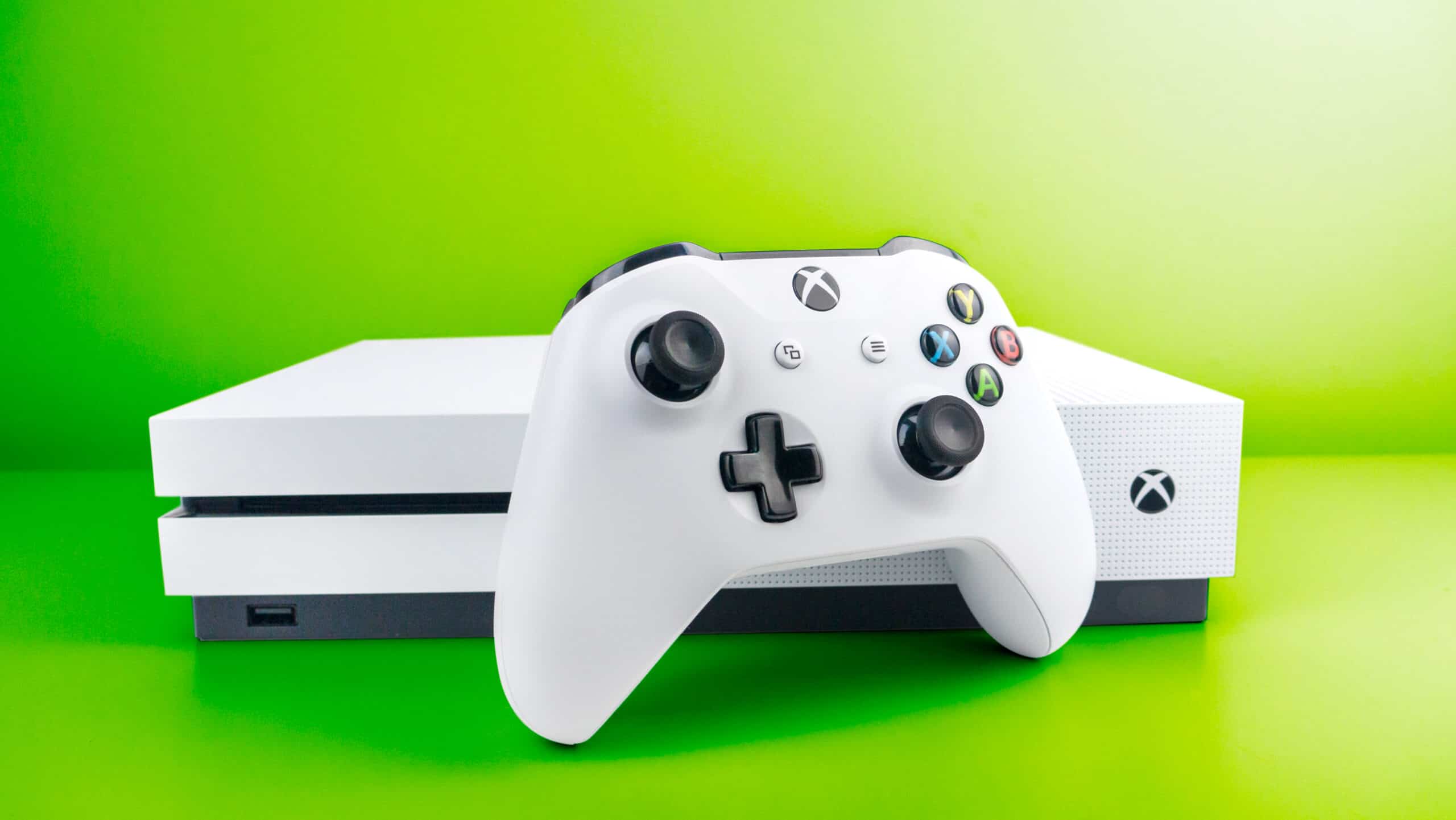 The Xbox offers an extensive array of action games that provide fast-paced, explosive fun to players of all ages. The best Xbox action games provide the ultimate adrenaline rush while delivering enough twists and turns to keep you coming back time after time.
The action genre is arguably one of the most popular categories of video games, with games like Super Mario Bros, Doom, and the Call of Duty series constantly appearing on lists of the best games ever made. But, not all action games are created equally. There are some Xbox action games that are more beloved than others – and this article will highlight the absolute best Xbox action games of all time.
So, if you're looking for a high-octane thrill ride, these are the games you should play on your Xbox One, Xbox 360, or Xbox S gaming console. Let's jump in!
What are Action Games?
Action games are a subgenre of video games that involve physical challenges such as hand-eye coordination, reflexes, and reaction time. These games often depict violent conflicts, including shooting games, fighting games, and platformers.
Some action games feature the protagonist running around or controlling a single character, while others have the player controlling an avatar who is usually required to explore the game world to uncover story-related objects and advance through the linear storyline. The use of mechanical or weaponized vehicles, which can serve as both weapons and shields, is also common in this genre.
Now, let's take a look at the 10 best Xbox action games of all time.
BioShock: The Collection - Xbox One
Remastered in 1080p.
BioShock main game and all single player DLC.
BioShock 2 main game and all single player DLC.
BioShock Infinite main game and all single player DLC.
Director's Commentary: Imagining BioShock, featuring Ken Levine and Shawn Robertson
We earn a commission if you make a purchase, at no additional cost to you.
BioShock is a classic that's still worth playing today, blending storytelling, action, and RPG elements to create a unique experience that stands the test of time. emBioShock: The Collection/em includes remastered versions of all three games in the franchise, plus bonus content like developer commentary and new modes to explore.
emBioShock: The Collection/em's combat system is based on shooting, melee attacks, and magic powerups. This game has many different weapons, but each has use cases for combat situations. You can use your gun to shoot enemies or toss grenades at them from afar, or you can use your melee attack to slash at enemies with your sword while they're still far away from you.
You get magic powers at certain points throughout the game that allow you to perform special moves against enemies who are close enough for them to be affected. These magic powers include telekinetic powers such as throwing objects at enemies or projecting barriers around yourself to protect yourself from projectile attacks while they're coming in at close range.
You can find it on Amazon here.
Dead or Alive 6 - Xbox One
Break gauge system: A special attack meter new to the series. Use the break gauge to execute new tactics such as a break blow or a break hold.
Fatal rush: Fatal rush is a powerful combo attack of up to four neatly animated punches and kicks, making a first time player look like an expert.
Fights in Dead or Alive are based on a triangle system: Strikes beat throws, throws beat holds, and holds beat strikes.
We earn a commission if you make a purchase, at no additional cost to you.
emDead or Alive 6/em is one of the best Xbox action games; the gameplay in this game is very similar to that of its predecessor but has some new features.
It features an expansive roster of characters, each with a set of special moves and fighting styles. In emDead or Alive 6/em, Team Ninja has put more emphasis on realism than its predecessors. You can see this through new gameplay systems such as the Fatal Rush system that allows for countering your opponent's attacks when you're close to them.
The system replaces counters previously executed by pressing buttons at specific times. There are also new interactive stages called Danger Zones, where players can knock one another off if they go too close to the edge.
Check it out on Amazon here.
Spongebob Squarepants: Battle for Bikini Bottom - Rehydrated - Xbox One Standard Edition
Play as spongebob, patrick and sandy and use their unique sets of skills
Thwart plankton's evil plan to rule bikini bottom with his army of wacky robots
Meet countless characters from the beloved series
Brand new horde mode multiplayer for up to two players, online and splitscreen
Restored content that was cut from the original game like the robot squidward boss fight and more
We earn a commission if you make a purchase, at no additional cost to you.
emSpongeBob SquarePants: Battle for Bikini Bottom – Rehydrated/em is a fun and challenging game that will keep you entertained for hours.
This game is a 3D, open-world action-adventure game with a side of humor. You can choose to play as either SpongeBob or Patrick, each with unique abilities, and explore the city streets in search of various collectibles and other secrets. The story revolves around SpongeBob and his friends, who are trying to save the town from being taken over by Mr. Krabs and Plankton and their army of robots.
Along the way, you'll collect items, defeat enemies, and finish levels to complete the story. The graphics are great, making the game more immersive and fun to play. This is a classic that has aged well with time. This game has plenty of replayability, providing hours of enjoyment for any age group. It's easy enough for younger players to get the hang of, yet still challenging enough for older gamers.
Get into battle with Spongebob and friends on Amazon here.
Ori and the Blind Forest: Definitive Edition - Xbox One
Join Ori, the last spirit guardian, and discover the mysteries of a dying forest while escaping the evil clutches of Kuro.
Packed with new and additional content: new areas, more story sequences, multiple difficulty modes, fast travel between areas and much more.
Includes bonus material in the Definitive Edition includes a digital copy of the original game, behind the scenes videos chronicling the making of the game and much more.
Includes a CD of the award winning original soundtrack.
Unlock and upgrade powerful abilities as your adventure progresses;Entertainment Software Rating Board (ESRB) Content Description: Mild fantasy violence
We earn a commission if you make a purchase, at no additional cost to you.
emOri and the Blind Forest/em is a gorgeous, story-driven platformer that asks you to solve puzzles and explore a world filled with danger.
The game is not only gorgeous; it also features stunning music and voice acting.
You play as Ori, a white guardian spirit that's been tasked with protecting the forest from the darkness that seeks to consume it. Armed with your trusty Spirit Flame and aided by Sein, an all-seeing owl, you'll have to explore the light and dark worlds within the forest to save it from destruction. Along the way, you'll meet different animal companions that will help you overcome obstacles and battle dangerous enemies.
Ori's forest home is filled with unique enemies, puzzles, and environments that will challenge you in new ways every time you play it —and there are so many different ways to play this game. You can try solving puzzles alone or with friends, you can fight against enemies using any combination of your weapons, or you can just explore every corner of this wondrous world that unfolds before your eyes as you go from place to place.
Play this captivating game for yourself on Amazon here.
Mega Man 11 - Xbox One
The iconic Blue bomber returns in a new side-scrolling adventure
Players must defeat eight unique robot master bosses and steal their abilities to save the day
A 2.5D design direction which blends beautiful, hand-drawn environments with lively characters
The innovative new double Gear system enhances Mega Man's speed and power on the fly
A wealth of difficulty options are available for a player of any platformer skill level
We earn a commission if you make a purchase, at no additional cost to you.
emMega Man 11/em is a perfect example of the evolution that action games have undergone in recent years.
It's both exciting and nostalgic, with plenty of new mechanics to get your blood pumping. The game was released in October 2018 for the PS4, Xbox One, Nintendo Switch, and PC.
With this release comes an entirely new level design system and a more powerful engine to create these levels. You play as Mega Man, one of the most popular video game characters ever, and your mission is to defeat the evil Dr. Wily and free the world from his control.
A key part of the gameplay experience is using new gadgets called Double Gear to gain temporary boosts. As you progress through the game, you'll find powerups that allow you to slow down time or increase your speed in various ways. You can also collect parts from defeated robot masters, giving you access to even more abilities like dashing over water or across the lava. If you loved previous series entries, you'll love this one.
Check it out on Amazon here.
#5. Hollow Knight: Voidheart Edition
Hollow Knight is a 2D Souls-esque Metroidvania platformer that was released by developer Team Cherry in 2017.
The game features detailed pixel art and a beautiful soundtrack. It has numerous boss fights, an expansive world to explore, and a challenging difficulty curve that will keep gamers on their toes. This edition also includes all the DLC from the original release and various gameplay improvements and balancing adjustments.
The game takes place in an underground kingdom called Hallownest. You play as an insectoid knight who needs to explore a vast kingdom to uncover the history that hides in its depths. Armed with your trusty sword, you'll traverse twisting caverns, battle tainted creatures, and meet long-lost friends along the way.
The game features an innovative combat system that allows for complex attacks and dodges; you can use your sword as a melee weapon if you want! The controls are smooth and simple to learn, so it won't take long before you defeat monsters easily.
Titanfall 2 - Xbox One
Advanced, Action Packed Gameplay: Whether fighting as a Pilot, the dominant force on The Frontier, or as a Titan, 20 foot tall war machines, Titanfall 2 provides an incredibly fun, fluid, and...
Captivating Single Player Campaign: Step on to The Frontier as a Militia rifleman with aspirations of becoming a Pilot; Stranded behind enemy lines, and against overwhelming odds, you must team up...
Deeper Multiplayer Action: With six brand new Titans, a host of deadly new Pilot abilities, an expanded customization system, new modes and much more, Titanfall 2 gives players the deeper Multiplayer...
Play with Friends, or Make New Ones: The social tissue of Titanfall 2, Networks makes it fast and easy to play with friends old and new; Whether Social or Competitive, players will be able to create...
We earn a commission if you make a purchase, at no additional cost to you.
emTitanfall 2/em is an action game developed by Respawn Entertainment and published by EA.
It's the sequel to Titanfall, which was an online multiplayer-only first-person shooter released in 2014. The story takes place in the near future, where soldiers control pilots that are titan-like exoskeletons. You play as a militia rifleman who goes on missions for his superior officer, who turns out to be corrupt and working with the enemy faction. It's worth playing if you're looking for fast-paced shooting games with big weapons.
emTitanfall 2/em is a fast-paced first-person shooter packed with action and is incredibly fun to play. The game features a wide variety of missions, which means that you can play through it at your own pace and take on any challenge that comes your way. The game has multiple modes: campaign missions, multiplayer matches, and solo challenges.
You'll have access to different weapons and abilities as you progress through the game, so there's always something new waiting for you to unlock as you advance through its story mode. There are also plenty of unlockables available if you want more customization options for your character or weapons.
You can find it on Amazon here.
Ori and the Will of the Wisps - Xbox One
Explore a vast, beautiful, immersive, and dangerous world filled with gripping enemy encounters, challenging puzzles and thrilling escape sequences. Unravel Ori's true destiny in this emotionally...
New combat system. Wield dozens of new spirit weapons, spells and skills offering new dynamic combat mechanics to the world of Ori.
Customize your style of play. Choose your tools for adventure from dozens of newly acquired attacks, spells, and skills to match your style of play.
Encounter epic adversaries. Face large epic bosses and seek support from discoverable allies who will provide services and cast optional quests to extend the adventure.
Available exclusively on Xbox One consoles and Windows 10. (PC hardware requirements may vary for games on Windows 10.)
We earn a commission if you make a purchase, at no additional cost to you.
emOri and the Will of the Wisps/em is a 2D platformer available on Xbox One, Windows 10, and Nintendo, and is a reimagining of the classic game Ori and the Blind Forest.
The game features a hand-painted art style with dynamic lighting and environments. Players will control Ori, a guardian spirit who must restore balance to a forest from which all light has been swallowed.
The game is filled with puzzles, platforming challenges, and combat sequences designed to teach you how to use your powers and fight against these enemies. There are many kinds of enemies available, too: some can shoot lasers out of their eyes, while others can teleport around the environment at will.
The gameplay is extremely addictive, too; when you think you've mastered one aspect of gameplay, another element will appear, which takes things up a notch and makes things even more difficult, which is great because it keeps things fresh throughout the entire experience.
Take it home from Amazon here.
DOOM Eternal: Standard Edition - Xbox One
Developed by id Software, DOOM Eternal is the direct sequel to the award-winning and best-selling DOOM (2016)
Hell's armies have invaded Earth; Become the Slayer in an epic single player campaign to conquer demons across dimensions and stop the final destruction of humanity
Experience the ultimate combination of speed and power in DOOM Eternal: the next leap in push forward, first person combat
Discover the Slayer's origins and his enduring mission to RAZE HELL
We earn a commission if you make a purchase, at no additional cost to you.
emDOOM Eternal/em is the latest game in the long-running DOOM franchise, offering a new take on the classic shooter focusing on cooperative play and story-based content.
It brings back the fast-paced, brutal combat that has been a hallmark of the franchise since its inception. With the addition of several new weapons and abilities, it retains all of the other hallmarks that make DOOM what it is: intense action with plenty of gore and scares.
The game has an excellent campaign mode, which will keep you occupied for hours as you try to survive through one of the most gruesome and terrifying settings ever conceived for a video game. Complete with demons who look like they stepped straight out of hell itself (if hell were as terrifying as this game). The multiplayer mode offers a wide range of options, from cooperative play to deathmatch to other modes where players can fight against each other in teams or head-to-head.
You'll face off against new demons, each with its distinct personality and combat style. The arsenal of weapons is vast, ranging from the trusty shotgun to one-shot-kill laser rifles to a variety of other heavy-duty guns that can be found throughout each level.
When you aren't fighting hellspawn, though, there are hidden secrets to uncover across various levels in a semi-open world setting. The maps are also procedurally generated, so no two playthroughs will be alike.
You can find it on Amazon here.
Dynasty Warriors 9 - Xbox One
Utilize an unprecedented world map to navigate and traverse a variety of different landscapes
Explore impressive environments and engage with the surroundings to gain an upper hand in battle
Explore China as it existed when feudal warlords vied for dominance over the land - the waning days of the Han dynasty and emergence of the Three Kingdoms era
We earn a commission if you make a purchase, at no additional cost to you.
emDynasty Warriors 9/em is an action game where players can choose one of several characters and engage in combat against enemies.
Players can also customize their character's appearance through costumes and other cosmetic items. It takes place in an alternate history of China, where the Han Dynasty was overthrown and replaced by the Wu.
You'll play as one of the many warrior classes, including infantry, cavalry, and artillery. The game features 90 playable characters from throughout Chinese history, and each fighter has a unique fighting style that you can learn as you play through the story mode.
The gameplay is similar to other installments in the series: you'll fight hundreds of enemy soldiers across multiple battlefields using a variety of weapons and abilities as you attempt to defeat your opponent. The game also features an extensive upgrade system that allows players to customize their character's stats to increase their chances of victory at each battle.
The game uses an open-world environment with multiple stages that are interconnected through a hub map. During gameplay, players may use swords and spears to defeat opponents. They may also use chariots or dragons to traverse certain areas faster than walking would allow them to do so normally; however, these vehicles cannot be used on all levels.
Discover emDynasty Warriors 9/em on Amazon here.
Final Thoughts
You don't need to be an action gamer to enjoy the adrenaline-fueled action offered by these Xbox games. Whether you play to win or just have fun, these Xbox action games will have you on the edge of your seat as you dive into dangerous worlds filled with intense characters and missions that are sure to engage even the most hardcore gamers.
So, if you're looking for ways to pass the time or want new games to introduce you to the world of action-packed gaming, this list of the absolute best Xbox action games of all time will give you plenty of ideas about where to start.
Up Next: