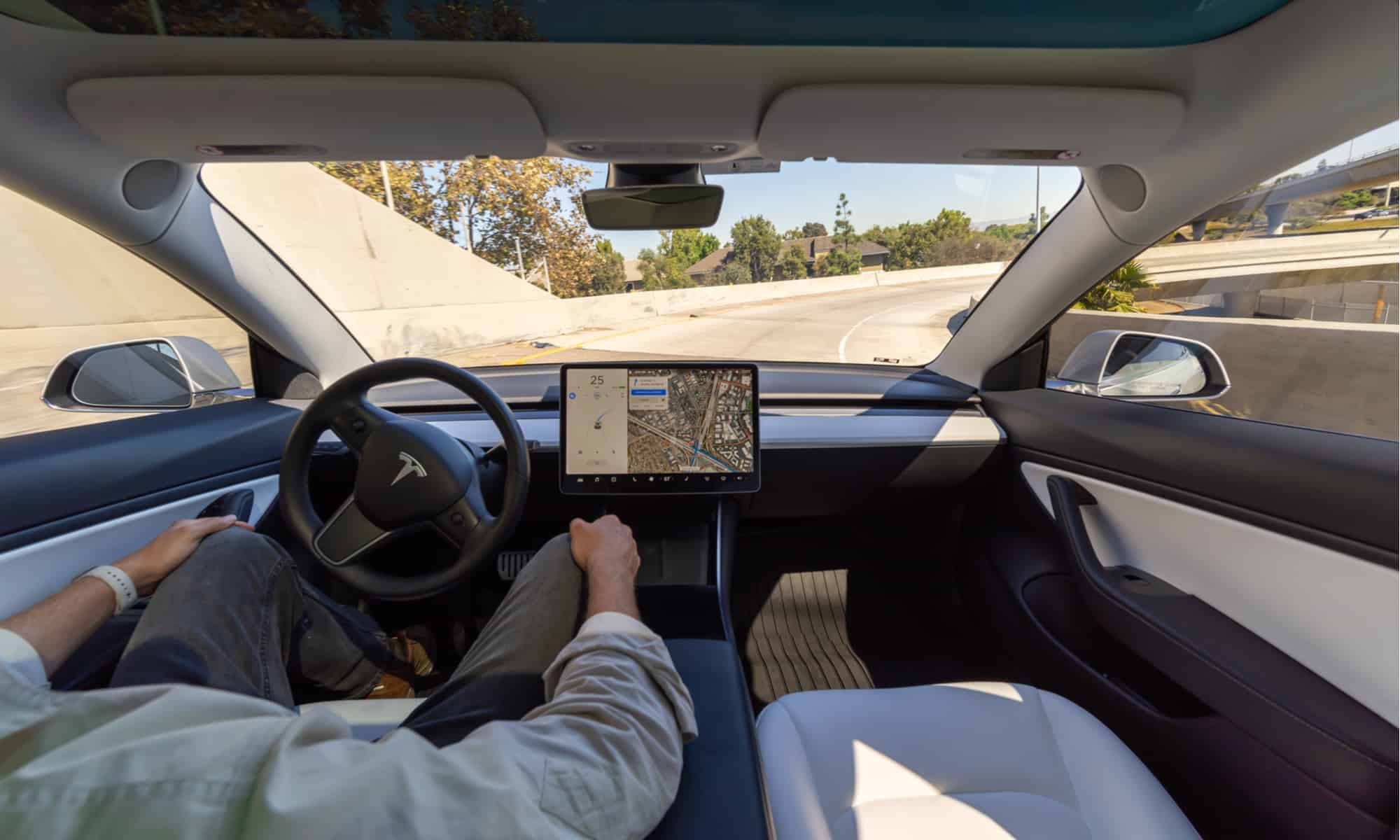 Key Points:
Full Self-Driving (FSD) is a computer-driven driver assistance feature which can ease the burdens of daily driving, while making longer highway trips less tiring and demanding.
Features of FSD include: Summon or Smart Summon, Autopark, Traffic Light and Stop Sign Control Navigate on Autopilot, and Auto Lane Change.
Tesla's FSD still requires the full attention of the driver, along with frequent inputs, but creates a smoother, easier, less bothersome driving experience for users.
Full Self-Driving or FSD for short is Tesla's latest advance on the Autopilot feature for its electric vehicles, boosting its computer-driven driver assist to new levels. Version 1.0 of Tesla's Autopilot hardware and software went live in late 2015. Today, Full Self-Driving is the system's latest 3.0 iteration, being used in an on-road Beta by more than 100,000 drivers, according to Elon Musk.
Full Self-Driving, just like the earlier editions of Autopilot, is a computer-driven driver assistance feature and not an autonomous system by any imaginative stretch. Zooming down the highway in a self-driving robotic car while watching a movie or the landscape, eating, or taking a nap remains a dream of the future. But Tesla's FSD can ease the burdens of driving, making longer highway trips, in particular, less tiring and demanding.
What Full Self-Driving Offers the Tesla Driver
While not the AI-operated driverless automobile of science fiction, a Tesla EV outfitted with Full Self-Driving adds multiple capabilities above and beyond Autopilot's fairly limited computerized assistance.
Basic Autopilot offers the following features:
Traffic-Aware Cruise Control or TACC: this system is meant for stop-and-start traffic on the highway, adjusting speed to maintain a selected distance from other vehicles and matching their speed. TACC spares the driver the need to constantly accelerate and decelerate and is the basis for other features.
Auto Steer: with TACC active, this maintains the Tesla vehicle's position in clearly-marked traffic lanes. It includes blind-spot warnings of other vehicles and an optional "lane departure warning" causing the steering wheel to vibrate if the driver starts to edge out of the current lane without first activating the turn signal.
Full Self-Driving adds a small array of more advanced or improved quality semi-automated functions:
Summon or Smart Summon: calls the vehicle from a parking space to the driver's current nearby location, including autonomous navigation of a parking lot.
Autopark: enables the vehicle to park itself using adjacent vehicles in either standard or parallel parking situations as reference points, with no driver input required in a best-case scenario.
Traffic Light and Stop Sign Control: slows and stops automatically at traffic lights and stop signs, though drivers note the vehicle occasionally runs stop signs if the driver doesn't brake manually.
Navigate on Autopilot: self-drives the car from a highway entrance to a specific highway exit.
Auto Lane Change: enables the driver to change lanes simply by flipping on the turn signal in the desired direction. The vehicle will then use its sensors to detect a safe gap in traffic in the appropriate lane, then automatically steer into that gap.
Tesla says a major update to FSD has a release date slated before 2022's end. This update, like previous ones, will likely include continued improvements to the accuracy and effectiveness of current features. Though this is pure guesswork at this point, some commentators also think city navigation will be included in the upgraded version.
How Good is Tesla Full Self-Driving?
Tesla's Full Self-Driving still requires the full attention of the driver, along with frequent inputs, but does create a smoother, easier, less bothersome driving experience for many. Tesla requires drivers to confirm they will "keep [their] hands on the steering wheel at all times" and "maintain control and responsibility for [their] vehicle" when activating the system.
Areas where FSD shines include the Summon feature, letting users call their car to the curbside rather than negotiating a parking lot in rain, snow, cold, or darkness, and on longer highway trips where the convenience features automate many tiring, repetitive maneuvers such as lane changes. For certain routes, including on-ramp to exit highway driving, the Full Self-Driving system can drive the car by itself to a specific destination. However, this only works for certain well-mapped and favorable locations and still requires the driver to remain on constant standby, ready to take over if the system goes astray.
One interesting note regarding FSD's features is that its Autopark function will mesh strongly with the CrabWalk ability of Tesla's Cybertruck pickup. CrabWalk enables sidling into a parking space with the rear wheels turned at the same angle as the front wheels. The Cybertruck, and any other future Tesla vehicle engineered to CrabWalk, will be able to take full advantage of Autopark even in awkward parking situations.
Tesla Full Self-Driving Availability
Tesla's FSD system is now undergoing an on-road beta test to gather information used for future, iterative improvements. While the number of drivers able to access Full Self-Driving has reached six figures, at least according to Tesla's claims, purchasing or subscribing to FSD doesn't give automatic access to the system. Instead, it gives the ability to request access to the beta test.
Eligibility for the Full Self-Driving Beta is based on driver safety score, as HotCars reports. Originally, a 98 safety score was required, but recent reports from Tesla drivers cited by Teslarati indicate the threshold was lowered to 95 in early June 2022. Tesla's goal is to enroll one million beta test members by year's end, meaning access will likely be broadened further, creating more opportunities to test out FSD.
Up Next…