Key Points
Tesla Motors's goal was to revolutionize the automobile market by creating the electric car.
Tesla has risen to success more rapidly than almost any other company in business history.
Tesla wanted to make electric cars that were more comfortable, got better miles, and of a higher quality than the available cars currently on the market.
Tesla is one of the biggest names in the world. It is widely known for being one of the most successful manufacturers of electric vehicles. Although Tesla is closely linked to the hugely successful Elon Musk, he was not the original founder of the company. So, let's take a look at who founded Tesla and what role Musk played.
The History of Tesla
Tesla has risen to success more rapidly than almost any other company in business history, moving from its creation in 2003 to a massive business juggernaut that has made its longest CEO one of the richest men in the world.
Quick Facts
Year Founded

2003

Founders

Martin Eberhard and Marc Tarpenning

Industry

Automotive, Energy Production

Headquarter

Palo Alto, California

Key People

Elon Musk, Martin Eberhard, Ian Wright, Marc Tarpenning, J.B. Straubel

Notable Products

Model S, Model 3, Model X & Model Y cars

Website

https://www.tesla.com/
The company, which started as Tesla Motors, sought to revolutionize the automobile market by creating electric cars that could be consumer-friendly and increase the sustainability of the transportation market. After naming Elon Musk as its CEO in 2008, the company began to expand its portfolio, moving more into clean energy production and solar farms.
Today, the company continues to sell electric vehicles and is known for its success in this area. However, thanks to acquisitions and its own production and innovation, Tesla has become more involved in the area of clean energy production and storage, including batteries.
Furthermore, the company has become involved in the extensive business of buying and selling tax credits, using that money to turn a profit, and become more engaged in a popular secondary market.
The Founding of Tesla: How it Happened
The idea behind the founding of Tesla was simple: it was created by engineers who wanted to change the way that cars were made. These two engineers — Martin Eberhard and Marc Tarpenning — founded the company on July 1, 2003. It was originally called Tesla Motors and had a much different logo to the logo it has today.
The plan was simple. Eberhard and Tarpenning wanted to make electric cars that were more comfortable, got better miles, and were of a higher quality than the those currently produced by their competitors. When it was originally founded, Eberhard was the CEO of the company, with Tarpenning acting as the Vice President of Engineering. The idea to create the company was largely based off one of their competitors, General Motors, which launched an aborted electric car line from 1996 to 1999.
Like many tech companies, Tesla Motors sought private and venture capital investment in their company. One of their first and largest shareholders was Elon Musk. Tesla, of course, would be the most important aspect of the careers of many of the men involved with it, including Musk.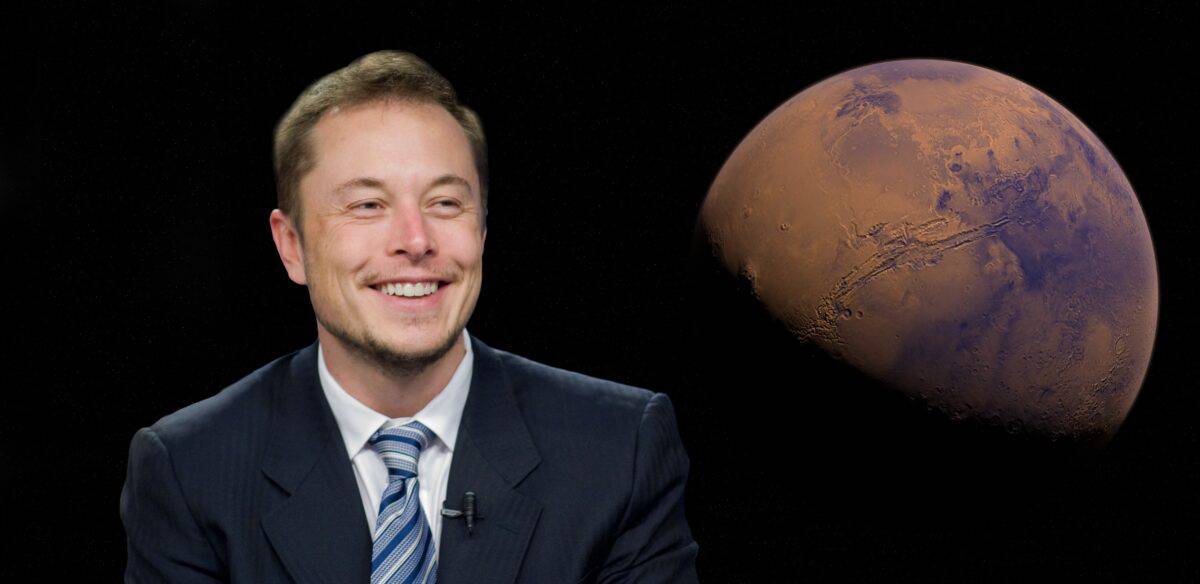 Tesla Through the Years
Early Years: 2003-2006
2003 saw Ian Wright join Eberhard and Tarpenning at Tesla. The three of them then sought investment for Tesla in 2004. Elon Musk became one of the very first investors, and also one of Tesla's biggest. In February 2004 he invested $6.5 million of the $7.5 million total that Tesla received and subsequently became the chairman of Tesla's board of directors. J.B. Straubel joined Tesla in May 2004 and eventually would be classed as one of the co-founders of Tesla in 2009, along with Eberhard, Tarpenning, Wright, and Musk.
In 2005, Elon Musk was at the forefront of Tesla's second round of investment which this time sought $13 million. He again co-led the third round in May 2006 and Tesla sought $40 million of investment. This time Tesla secured funding from the co-founders of Google and the former president of eBay, amongst others.
The Roadster and Elon Musk: 2006-2009
The Roadster — the company's first electric car —- was revealed in 2006. Up until this point, the company was entirely dependent on venture capital funding to operate, and this was the first time they proposed a product that could actually turn a profit.
The roadster was notable because of its practicality: It could be used as a regular car for anyone who was interested in a more environmentally sustainable model, one that shifted more towards the use of clean energy, rather than fossil fuels. The battery used in Roadster cars was rechargeable and would allow users to travel large distances at high speeds without needing to be recharged. Production on the Roadster began in 2008.
However, all was not well at Tesla, and the careers of the founders were beginning to turn. The Board of Directors of the company asked Eberhard to resign in 2007. He was moved to another position but left the company in January 2008. Tarpenning followed suit the same month. Eberhard would later sue Musk for his involvement in the change in leadership.
In December 2007, Ze'ev Drori became the permanent CEO of the company, but that wouldn't last long, and Musk became CEO in 2008. However, by 2009, the company had raised large sums of money and was beginning to produce cars. It also received a $465 million loan from the United States government.
Going Public: 2010-2015
Tesla entered the U.S. stock market in 2010 after an initial public offering that was a huge success. The IPO raised $226 million that would be invested in Tesla.
During this time period, the company also began production on its California Tesla factory. In 2012, it stopped producing the Roadster and moved to its newest car, the Model S, which was billed as a luxury sedan. The Model S would break numerous sales records.
In 2014, Tesla began to work on a project that is still in development today, its autopilot, which is designed to travel without the control of a driver. In 2015, Tesla also began to produce the Model X, a luxury SUV that was also fully electric.
An Expanding Market: 2016-Present
Tesla's focus began to broaden in 2016 when the company purchased SolarCity, a firm that is involved in solar energy. In doing so, Tesla formally entered the clean energy and battery market and began to directly make products to that effect. This also gave Tesla a built-in advantage over many of its competitors, as it could now directly make much of its own equipment.
In 2017, Tesla Motors officially became Tesla, reflecting the fact that the company's focus had broadened beyond just electric cars. It also changed its logo. 2017 also saw the advent of the Model 3 sedan, which suffered from numerous production issues and delays.
After much speculation as to its location, Tesla opened a massive "Gigafactory" — one of the largest in the world — in China. Tesla has been involved in China for years and spent significant philanthropic dollars in the country. Further Gigafactories are now under construction in Germany and Texas.
The Most Important Inventions From Tesla
Roadster
The Roadster was Tesla's first-ever car. There were numerous versions of the car, including ones produced in 2007, 2011, and 2013. A second generation of the car was announced in 2017, one that would (allegedly) be able to get from 0-60 in 1.9 seconds. However, the second generation of the car has been hit by numerous delays, with the new version now not being expected until sometime in 2023.
Model S, X, 3 & Y
After the Roadster, Tesla produced four new models: the Model S, X, 3 & Y. These cars all occupy various niches:
Model S is a luxury sedan.
Model 3 is a more affordable sedan, although it still costs more than the average car in the United States.
Model X is more expensive and has the characteristics of a typical SUV.
Model Y is a compact SUV with an extremely futuristic design.
Most car companies have produced much more than five models, yet Tesla has not, and has still become the highest valued car company of all time, far outstripping its competitors in terms of market capitalization.
Buying a Tesla
Buying a Tesla can be done in one of two ways. First, users can do so over the internet and order a Tesla to be delivered to their home. They can also purchase a Tesla at any number of dealerships that are located throughout the country. Unlike many of its competitors, Tesla has numerous locations that are located in more traditional retail venues, like malls. Of course, these facilities tend to be located in upper-end shopping centers. There is also a market for used Teslas and these can be purchased directly off of the Tesla website.
Tesla allows users to finance the purchase of one of their cars. This can be done with a loan that can be for three to six years. Teslas can also be leased for two to three years. Like any financing application, Tesla loans require a credit check.
How Does Tesla Make Money?
Tesla primarily makes money via the production and sale of its electric vehicles. In 2022 alone Tesla made $71.46 billion of its $81.46 billion revenue from the sale of its electric cars (approximately 88%). However, of late, it has expanded its profit centers. It also sells tax credits that it has been awarded from the government on the secondary market. These sales actually helped Tesla turn their first profit ever in July 2021. Tesla also generates income from its energy generation and storage interests.
Tesla Acquisitions
Tesla has made numerous acquisitions as its market capitalization has continued to grow. Typically, these acquisitions have not served to buy out competitors, but instead to give Tesla a foothold in a new industry and provide the company with additional expertise.
SolarCity
In August 2016, Tesla announced that it had come to an agreement to purchase SolarCity for $2.6 billion. The sale would allow Tesla to get directly into the energy production business and use SolarCity's production directly with its energy storage technology. Tesla said it expected to save $150 within the first year of the sale.
Grohmann Automation
Tesla purchased Grohmann Automation — since renamed Tesla Grohmann Automation — in January 2017. The goal of the purchase was for Tesla to build its automation facilities as part of its efforts to create a fully automatic vehicle. The price of the purchase was $109.5 million.
Notable Controversies
Unfortunately, like an multi-million dollar company, Tesla is not without its controversies. These include SEC issues and several lawsuits.
SEC Issues
Perhaps the most infamous of Elon Musk's tenure as Board Chair of Tesla occurred in August 2018, when Musk tweeted that he was considering taking Tesla private when the stock hit $420 a share. He also tweeted that he had set up the funding to do so.
No such funding was in place and planning was in the early stages at best. The tweets spiked Tesla's stock price, and the SEC found that Musk's tweets violated the law. As a result, Musk and Tesla paid a $20 million fine, came to an agreement that any statement Musk made about the company would be vetted through lawyers first, and forced Musk out as the Chair of Tesla's board. However, he remained the CEO. Despite this, Musk never admitted any wrongdoing as part of the settlement.
Lawsuits
Tesla was faced over 1,000 lawsuits regarding a range of issues, including data breaches, worker conditions, manufacturing issues, defective products, deaths caused by their autopilots, and more.
One of the lawsuits came from Tesla founder and CEO Martin Eberhard. After his 2008 ouster, Eberhard sued Tesla and Musk, arguing that the company and Musk himself had lied about the reasons for their departure and caused serious damage to Eberhard and the careers of many others involved. The suit was ultimately dropped.
The image featured at the top of this post is ©Vitaliy Karimov/Shutterstock.com.