Key Points
TCL and LG are two popular TV brands that offer compelling options for consumers.
LG is known for its high-end OLED displays and superior image quality.
LG offers TVs with some of the widest viewing angles on the market.
Both LG and TCL offer TVs with a maximum of 8K resolution.
Which brand wins between TCL vs. LG? LG has been the top dog for quite some time when it comes to providing high-end OLED displays. TCL isn't quite known for being a luxury brand, but they do provide some rather compelling TVs.
Shopping for TVs can be a difficult prospect, especially with so many viable competitors on the market. If you've been on the hunt for a new display, it can be a rather daunting process.
So, why not sit down and take a look at History-Computer's deep dive into how TCL and LG stack up against one another?
TCL vs. LG: Side-by-Side Comparison
| | TCL | LG |
| --- | --- | --- |
| Maximum Resolution Supported | 8K | 8K |
| Variable Refresh Rate | On supported models | On select models |
| HDR | Mid to higher-end models have great HDR support | Mid to higher-end models will have HDR support |
| Display Types | Primarily manufactures LED displays, higher-end displays use QLED from Samsung | LED and OLED displays |
| Dolby Atmos Support | Yes | Yes |
| Pricing | Usually lower cost, although there are high-end models available | Models are available at all price points but expect to pay more for OLED displays. |
| Operating System | Roku TV or Google TV | webOS |
| Viewing Angles | Narrower on average | Some of the widest on the market |
TCL vs. LG: What's the Difference?
Now that you have a broader understanding of how these two companies fare against one another, it's time for a deeper dive.
Performance
Great for Gamers
TCL 55″ Class 6-Series
4K Ultra HD
Led backlighting with contrast control zones
Dolby Vision HDR
Auto game mode delivers smooth action, low latency, and the best picture settings for gaming
4 HDMI inputs (one with HDMI ARC)
We earn a commission if you make a purchase, at no additional cost to you.
TCL's 6-Series is one of the more popular models available. It offers up a 4K QLED display with Dolby Vision support. This is a highly performant television and comes with a slew of features that let TCL punch well above its weight when directly compared to more high-end brands.
It does suffer from a narrower viewing angle than most might be accustomed to, but that's just one of the drawbacks of a QLED display.
Reliable Choice
LG C1 65-Inch Class OLED
Self-lit OLED pixels with deep black and rich colors
Stunning pictures and excellent sound
Cinema HDR, Dolby Vision IQ, and Dolby Atmos
Fantastic gaming monitor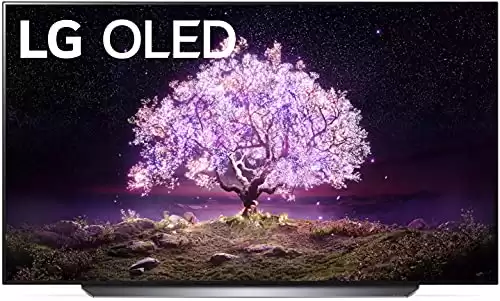 We earn a commission if you make a purchase, at no additional cost to you.
LG's C1 has been the display to beat on the mid-range market for a number of years. It features the same stunning attention to detail that has made LG a household name for home theater users for years. You get access to 4K resolution, Dolby Vision support, and variable refresh rate support.
In terms of raw performance, once you get out of the low-end televisions, LG just runs off with things. Its ThinQ AI assistance means you get minimal flickering and great color correction when needed.
Image Quality
4K on a Budget
We earn a commission if you make a purchase, at no additional cost to you.
Instead of looking at the most popular models, a more modest selection will be used for assessing overall image quality. The TCL 4-Series offers 4K resolution at a very affordable price point and comes with great overall peak brightness.
It is a standard LED TV, so you're getting a decent picture out of the box. Contrast and color support are great, but not quite up to par with something like an OLED or microLED display. The 4-Series has fairly narrow viewing angles, which will be a recurring theme across a wide swath of its product line.
Budget Greatness
We earn a commission if you make a purchase, at no additional cost to you.
The LG 43UP7000PUA is another modestly priced 4K TV and is far from the OLED excellence you might expect from the C1, G3, or any of the higher-end models. Although this television is below $1,000, you get a fairly great image out of it.
Sure, it isn't coming with the deep blacks and vibrant colors of the higher-end OLED displays, but there is plenty to enjoy here. Unlike the 4-Series, you get a slightly wider viewing angle thanks to LG's use of IPS display panels.
In terms of overall image quality, LG gets the edge in the lower-end bracket. At the high end, it isn't really a competition, as the OLED panels from LG crush most of the competition.
Audio Support
Neither television brand is going to win awards for their packaged speakers. Returning to the 6-Series and C1, you'll find the speakers adequate. There is absolute support for the likes of surround sound or Dolby Atmos, but that won't be present on the built-in speakers.
LG's speakers are generally lacking in bass response, which is notably seen on the C1 and G3. The TCL 6-Series speakers are very similar units, being low-powered speakers that are adequate for casual watching.
Let's face it, you're not buying either of these brands for the speaker quality.
Interface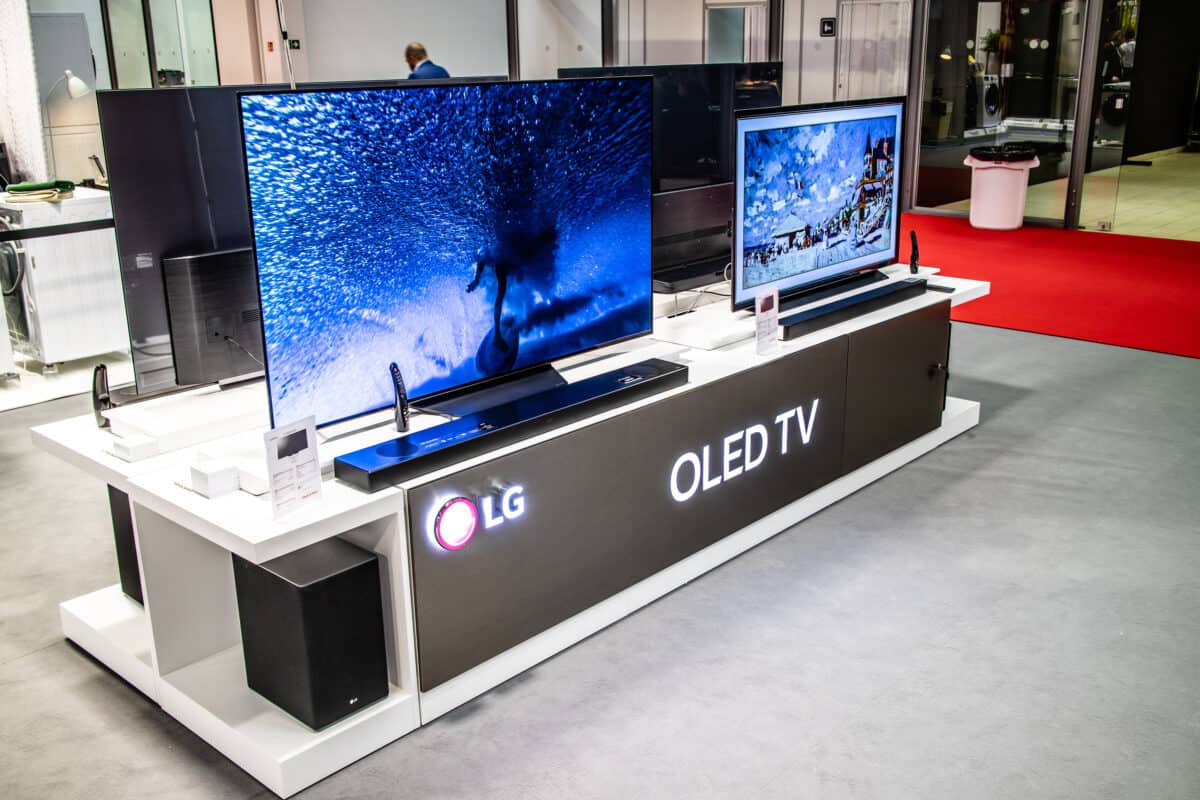 TCL generally uses Google TV or Roku TV as the primary operating system for its smart TVs. These are nimble solutions and should feel right at home for most users. Google TV is very similar to a modern smartphone's operating system and is quite easy to navigate.
Roku TV operates identically to the Roku streaming device's primary interface and is an enjoyable and comfortable operating system to use.
All of LG's smart TVs use webOS, a proprietary operating system only found on LG products. It functions like any other smartphone OS and is quick to navigate. Users purchasing newer models, like the G3, get a faster interface overall, with less bloat and a more responsive design.
That said, both TV companies do well with their operating systems, so there really isn't an edge to either one.
Build Quality
TCL and LG are fairly even when comparing lower-end TVs. Materials used for construction are sturdy, although you'll often note LG makes thinner panels.
This isn't down to any manufacturing quirks, but rather just a reflection of LG's focus on OLED displays. OLED panels largely are thinner, since they use organic materials to serve as the backlight of the LCD display.
TCL is going to have thicker displays, but that's just what you'll deal with when looking at pure LED arrays for the backlight. The QLED panels are a bit thinner on average, but still thicker than an OLED TV.
If you're going solely off weight and construction, LG has a slight edge.
TCL vs. LG: 6 Must-Know Facts
TCL offers 8K TVs at the upper end of its lineup.
TCL TVs are generally less expensive than the competition.
TCL licenses QLED technology from Samsung.
LG uses OLED displays in its high-end TVs.
LG typically has better viewing angles for its TVs.
LG uses IPS panels for its lower-end TVs.
TCL vs. LG: Which One is Better? Which One Should You Choose?
So, which of these TV brands should you aim for? There is certainly something to be said for the premium offerings from LG. Picture quality is supreme with the likes of the G3 and other OLED displays. However, it can be a costly investment.
TCL has great picture quality for the overall price. You're getting quite a lot of modern amenities when purchasing even the high-end models in its lineup.
However, going by the criteria discussed in this shootout, the overall edge has to go to LG. It offers a more premium product with unparalleled image quality. WebOS is great to navigate, making for a supremely pleasant viewing experience.
You could be very well served opting for a TCL TV, however. You just need to determine what is the most valuable thing for you when selecting a new TV.
The image featured at the top of this post is ©alexfan32/Shutterstock.com.