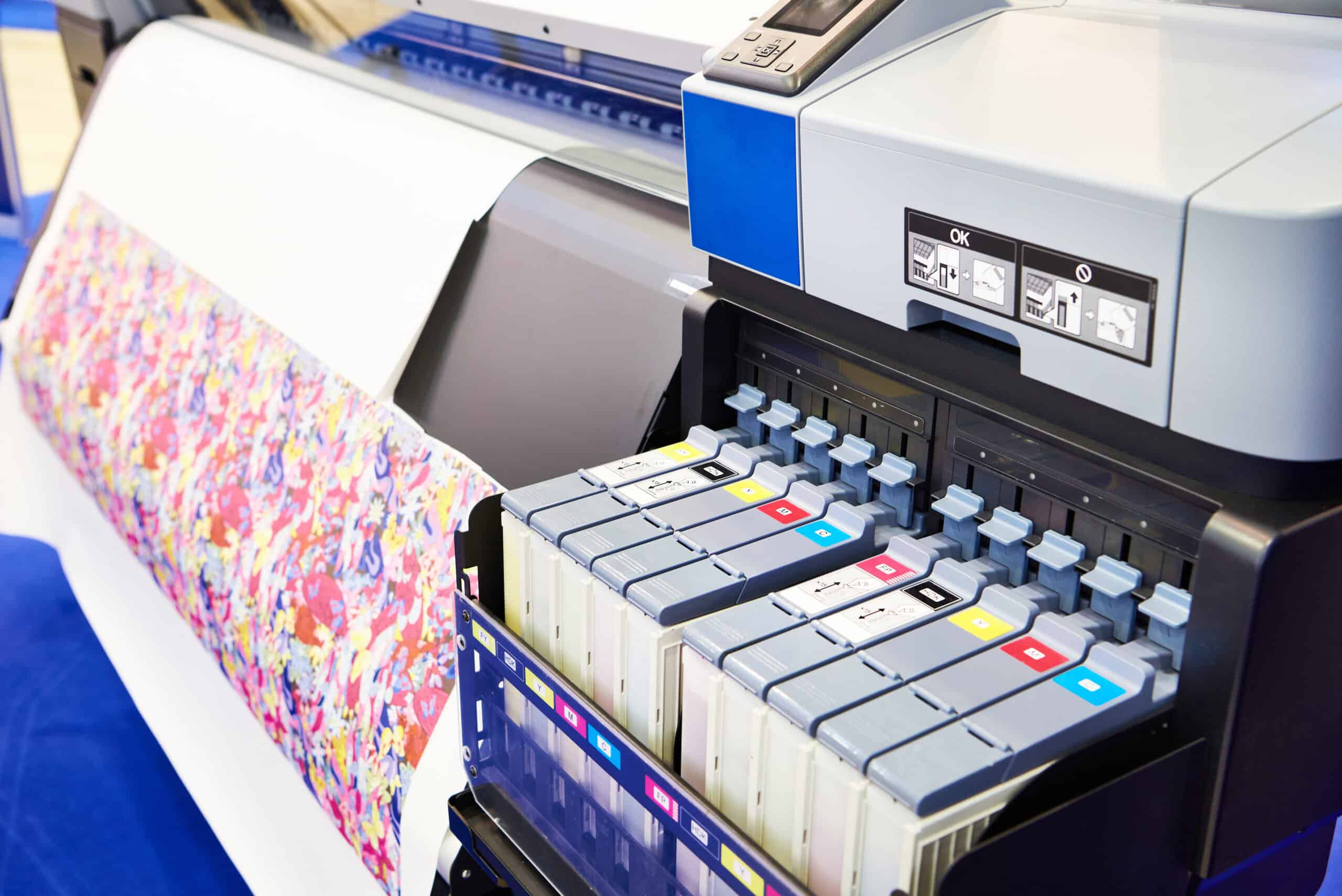 Three Facts about Sublimation Printers 
The process of sublimation printing began in the year 1957.
The technical term for sublimation printing is dye-diffusion.
This process is 63 years old and was first introduced in France.
The History of Sublimation Printers: What to Know
Before we go any further, it helps to understand the basics of sublimation printing, which is a computer printing technique that employs heat to transfer dye onto materials such as paper, plastic, card stock, or even fabric. While the process is now officially known as "dye-diffusion" (initially, the name "sublimation" was introduced because the dye was incorrectly thought to make the transition between the solid and gas states without going through a liquid stage), the term "sublimation printing" tends to be used interchangeably — and perhaps more often.
People frequently used stamps in ancient times to generate printed images or impressions. Spherical seals formed impressions on clay tablets by rolling them. Later, little stamps for sealing became popular. In more modern times, printing enabled the mass production of reading materials such as books, newspapers, magazines, and other publications.
Quick Facts
Original price

NA

Units Sold

NA
People first used the sublimation printing method in France in 1957. After discovering that colors sublimated, Nol de Plasse developed a printing method for Sublistatis SA. From the 1960s through the mid-1970s, mass production of transfer sheets for use with ribbons advanced substantially.
NASA's Jet Propulsion Lab developed dye sublimation computer printers later on. In this endeavor, Wes Hoekstra was acknowledged as the originator of computer image sublimation. Millions, and eventually billions, of transfer sheets were sold to the general public only when Hoekstra's latest innovations featured toner sublimation.
Sublimation printers frequently employ water-insoluble dispersion dyes in their printing process, also known as dense dyes. Sublimation ink, when heated, turns from a solid to a gas, which is subsequently absorbed by the polyester fabric. It is chilled and hardened so that it may become an inseparable component of the textile. Because there is no additional layer on top, you don't have to worry about the printed image feeling different from the rest of the material.
As a consequence of the transfer's exceptional endurance, the image you produce will last as long as the objects themselves. Sublimation printers (often referred to as sublime printers) are the most prevalent form of printers. Specialized tools are required because of the ink's consistency and temperature sensitivity.
Sublimation Printer Versions: Each Edition
Epson SureColor F170
With this dye-sublimation printer, printing on fabric and other sublimation surfaces is a breeze. Fill the ink tanks with the supplied ink and print your design on transfer paper as you would with a conventional printer. These heat transfers may be used with heat sources and produce consistent results. T49M is often considered the finest dye for printing among sublimation inks. The printer is small and based on Epson's excellent EcoTank range. Although it lacks a display, the accompanying software for Mac and PC makes it straightforward.
Epson SureColor F570 Pro
Epson's step-up dye-sub printer has everything you need to print on fabric and hard surfaces. This large-format inkjet printer can handle letter/A4 paper up to 24-inch wide transfer paper rolls. The cutter comes with four 140ml bottles of each of the four colors. Professional software, Epson Edge Print Pro, is also included in the Pro edition. This is dye-sub printing at its most user-friendly, thanks to the big color touchscreen and precision core MicroTFP printhead.
Mimaki TS100-1600
64-inch textile rolls are the most often utilized size for direct-to-fabric dye-sub printing in the fashion industry. This machine can print 753 square feet per hour in full four-color mode. Using one-liter sublimation ink tanks, you may print your next sophisticated and vivid design for an extended period. While this printer lacks a touchscreen, it does have all of the software required to be operated from a computer. With a resolution of 900 dots per inch (dpi), this low-cost printer is excellent for textile start-ups and small enterprises.
The Public Response
When it was released, the sublimation printer was a game-changer in the printing world — particularly as it pertained to the general public. First, it was one of the few available solutions for printing on rigid surfaces. In fact, it can be used on a number of different surfaces and materials, from coffee mugs and dinner plates to photo books and clothing. It is also simple to use and possesses a short learning curve, making it perfect for newcomers. Additionally, it comes in an unlimited number of colors — you can make tens of thousands of different colors using four-color ink (CMYK). Not to mention, there is no additional charge when adding a new color to your design, making photo printing a breeze. Whether you personalize one or a thousand goods, the price per unit remains the same, making it a cost-effective process.
Sublimation Printer: Specs
Following are the specs of the Texart XT-640 sublimation printer.
This printer uses Piezoelectric inkjet technology and has 259 to 1625 mm width.
The maximum roll weight is 88 lb, and the maximum roll outer diameter is 210 mm.
It uses Texart ink, a 1000 cc pouch.
In addition to this, the maximum print resolution is 1440 dpi.
In addition to this, the setting range for the preset temperature is 86 to 104°F.
It also has an automatic sleep feature which helps in power-saving.
Sublimation Printer: Where to Buy
For just shy of $700, you can easily find a sublimation printer starter bundle on amazon.com. The bundle offers everything you need to begin, including paper, inks, designs, and, of course, the printer itself.