Key Points
As a child, Jobs' passion was electronics, rather than sports.
Seeing the potential in computing, and desiring to bring smaller computers to the public, he launched Apple Computer Company with Steve Wozniak in 1976.
By 1980, the company was worth $1.2 billion. Jobs was not a developer, but his uncanny ability to predict what the public needed enabled him to place his company at the forefront of the computing sector.
Who Is Steve Jobs?
Steve Jobs was an American entrepreneur, computer designer and businessman. He cofounded the Apple company and oversaw the invention of the Apple, iMac and Macintosh computers as well as the iPod, iPhone and iPad. His vision of inexpensive computers designed for regular people helped launch the personal computing industry.
Early life
Born in 1955 in San Francisco to Syrian and Swiss-German parents, Steve Jobs was adopted by Paul Jobs, a machinist and veteran of the Coast Guard, and his wife Clara Jobs, an accountant. When Jobs was 6 years old, they moved to a town near Palo Alto, California, where silicon was in the air and the electronic industry was just beginning to buzz.
Quick Facts
Full Name

Steve Jobs

Birth

February 24, 1955

Death

October 5, 2011

Net Worth

~$7 billion

Awards

National Medal of Technology
Jefferson Award for Public Service
Howard Vollum Award
Grammy Trustees Award
Edison Achievement Award

Children

Four – Lisa Brennan-Jobs, Reed Jobs, Erin Siena Jobs, Eve Jobs

Nationality

American

Place of Birth

San Francisco, CA

Fields of Expertise

["Marketing","Aesthetic & Industrial Design"]

Institutions

Reed College, Apple, Pixar

Contributions

Aesthetic design and typography in computing, Apple company, Apple computer, Macintosh computer, iPod, iPhone, iPad
During his childhood, Jobs was less interested in group sports and activities and more interested in gadgets and electronics. He spent many hours working with electronics in the workshop of his neighbor, who happened to be a Hewlett-Packard technician. As a teenager, Jobs enrolled in Hewlett-Packard's Explorer Club and went to lectures at the company's nearby plant.
In 1972, he went to Portland, Oregon, to attend Reed College. Two years later, he took a job with Atari, designing videogames. After only one semester at Reed, Jobs dropped out and left his job at Atari to spend a summer traveling around India studying their many religions.
Career
Apple Computer Company
In 1975, Jobs began to see an opportunity in the computer business. Most computers in those days were giant mainframes made for large companies. They were too big and expensive for individuals, even though their components were clearly on a trajectory toward becoming smaller and more powerful.
Jobs met an old high school friend, Steve Wozniak, at a computer club meeting. Wozniak had been attempting to design a smaller, more personal computer, and Jobs was soon drawn to the hypothetical device's marketing potential. In 1976, at the age of 21, Jobs started the Apple Computer Company together with Wozniak.
They began by selling individual circuit boards while spending their free time designing the prototype of a full computer that they could market to personal users. When it was finished, the Apple I came with an affordable price tag of $666.66, earning Apple almost $800,000.
In 1977, they introduced their next model, the Apple II, which earned them nearly $3 million in its first year. In only three years, Apple's sales exploded to around $200 million. The two Steves had found a niche in the computer industry that would go on to help ignite a personal computing revolution.
In 1980, on its first day of public trading, Apple Computer Company was valued at $1.2 billion dollars. The revolution was in full swing, but Apple was beginning to grow stagnant. The company released a number of personal computer models, including the Apple III and the Lisa, but they had technical difficulties or marketing issues and sold poorly. In 1983, economists estimated that Apple was swiftly losing ground to its biggest nemesis, IBM.
In 1984, they released a new computer, the Macintosh, together with a hip, counterculture marketing campaign. Sales were good but underwhelming, and even though the Macintosh performed better than the PCs made by IBM, they didn't sell as well.
Apple executives blamed Jobs. Believing he was dragging Apple down, they tried to push him out. When he cofounded the company, Jobs had never given himself an official title, so in 1985, his opposition was successful, and he left the company.
NeXT
Jobs quickly bounced to his next project, a company called NeXT that designed a new personal computer with its own software. Although it first got good reviews, the NeXT machine couldn't overcome complaints about its high cost, monochrome screen and lack of compatibility with other devices.
Although Americans weren't convinced by NeXT's specialized software approach, in 1996, Apple paid $429 million to acquire the NeXT brand.
Pixar
In 1986, Jobs bought Pixar, a small filmmaking company, from celebrity director George Lucas for $50 million of his personal money. Pixar prided itself on its cutting-edge computer animations, and Jobs saw potential.
A few years later, Pixar stunned the world with their animated movie megahit, Toy Story. They went on to make a series of incredibly successful animated movies, including Finding Nemo, WALL-E and The Incredibles.
In 2006, Pixar merged with Disney. Jobs became Disney's biggest shareholder, which helped skyrocket his net worth.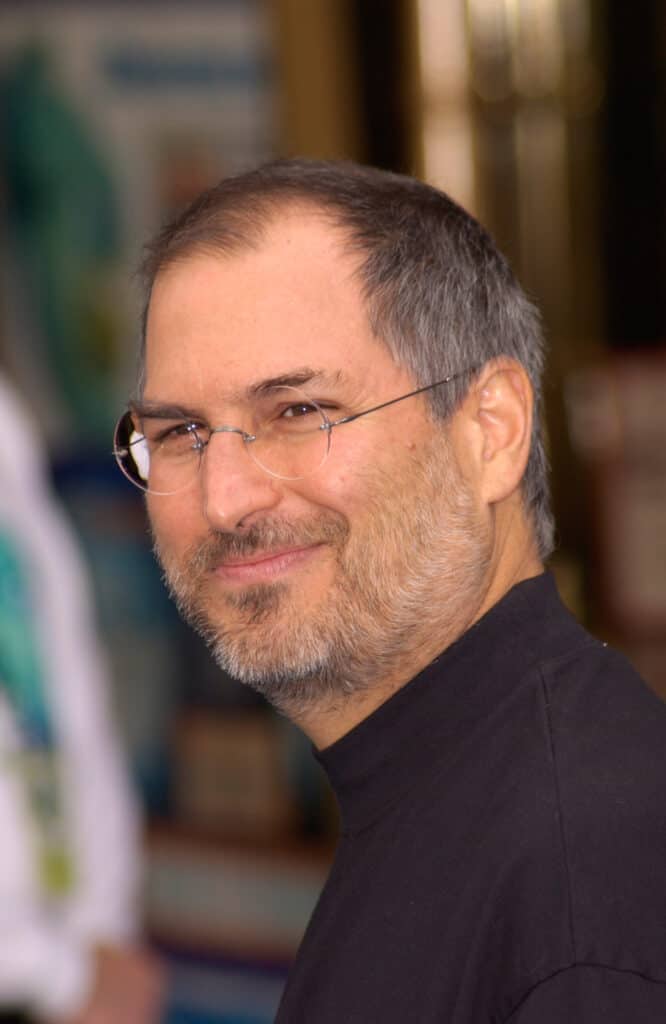 Back To Apple
In 1997, Apple executives asked Jobs to return to his job as CEO. He surrounded himself with a fresh management team, limited his salary to $1 per year and began to work to save Apple.
The next few years gave him a number of immediate wins with the company, including the success of some of Apple most revolutionary devices. Bestselling products like the iBook, the iMac and the MacBook Air soon evolved into smaller, better-selling machines like the iPod and iPhone.
In 2000, Jobs publicly announced his intentions to stay on at Apple as permanent CEO. By 2008, Apple was the second-largest retailer of music in the United States, just behind Walmart, thanks to its soaring sales of iPod devices and their accompanying iTunes software.
What Did Steve Jobs Invent?
Aesthetic and Functional Design in Computing
Even though he didn't personally invent the innovative products that changed the future and set Apple on the path to becoming the world's most highly valued company, the facts show that his vision was behind all of them. The culture he created at Apple and his uncanny instinct to foresee what customers would want next helped foment the company's success. His desire to improve consumers' lives enabled Apple to produce hit after technological hit.
Steve Jobs never wrote code or studied engineering or design, but he's named as primary or co-contributor in 346 U.S. patents and applications. These include full computers, individual computing components, portable devices, user interfaces, keyboards, speakers and power adaptors as well as clasps, sleeves, packaging designs, lanyards and even a new kind of staircase.
Besides his vision and culture, most of his hands-on contributions were less about the technical aspects and more related to the feel and look of the invention. Here are some of the most famous products Jobs contributed to.
Apple I and II
Even though Wozniak was responsible for the design of the first Apple computers, it was Jobs who first had the idea to focus on making personal computers. They made the first prototypes by hand together, and Jobs also personally helped develop the Apple II's creative case design.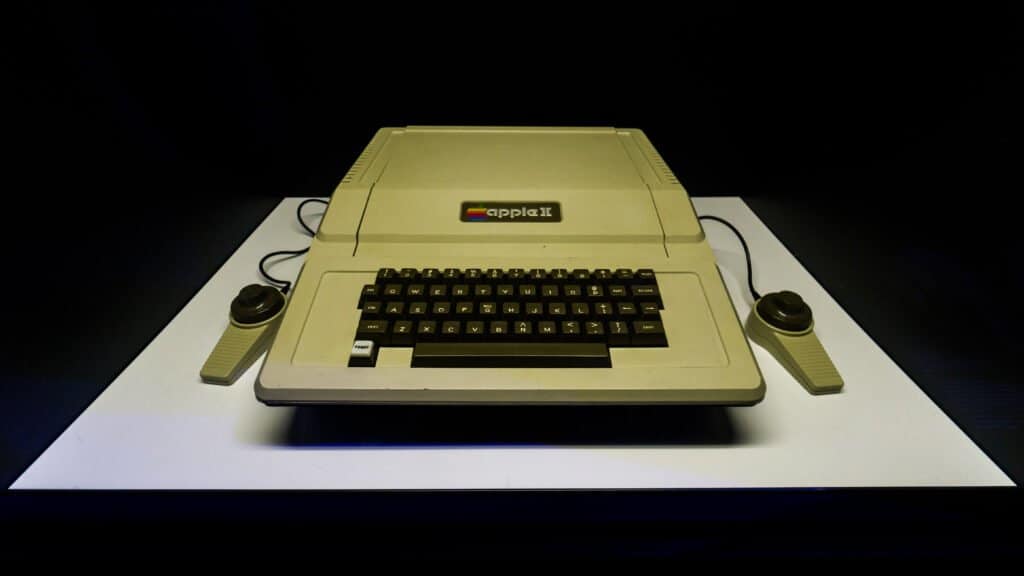 Macintosh
Jobs first had the idea to make a computer based around a graphical user interface controlled by a mouse when he visited Xerox's research lab. Xerox had already developed the components, but Jobs put them together into a single computer, the Macintosh, that came with a few of his own tweaks.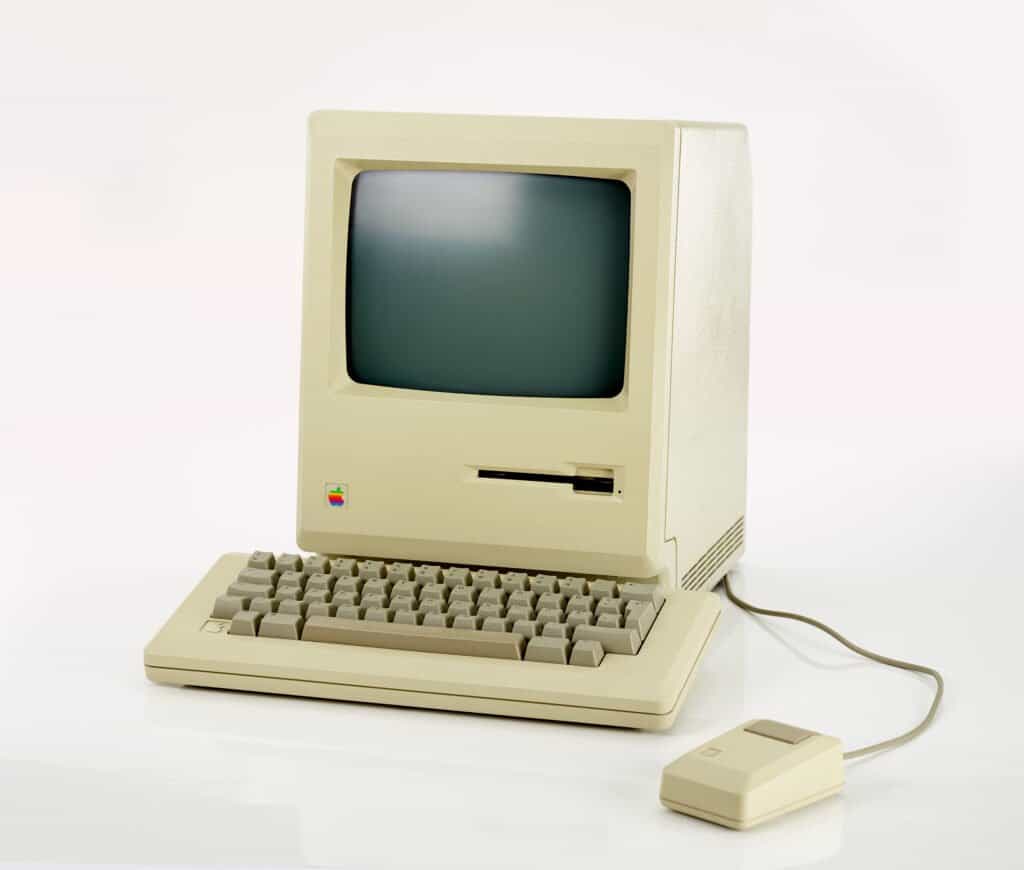 iPod, iPhone and iPad
Jobs led the design and software engineering teams that created the iPod, the iPhone, and the iPad. His strategy was to employ lots of creatives to come up with lots of prototypes. He would pick the best ideas and keep refining them with his teams to make them simpler and more beautiful.
Like the Macintosh, the iPhone was a mishmash of previously invented ideas like the camera, the MP3 player, and the GPS. Jobs also reinvented an operating system for the iPhone by putting together already-existing components like gesture control, icons, and a touchscreen.
Steve Jobs: Marriage and Personal Life
Net Worth
In 2011, Forbes magazine estimated that Job's net worth was around $7 billion. He had sold his Apple shares upon leaving the company in 1985. If he had kept them, his net worth at the end of his life would have been closer to $36 billion.
Marriage
In 1991, Jobs married Laurene Powell. They had met the previous year when Jobs gave a lecture in Stanford Business School, where Powell was studying.
Children
At the age of 23, Jobs had a daughter, Lisa, with then girlfriend Chrisann Brennan. He denied that she was his daughter until DNA testing later confirmed his paternity.
He also had three children with Laurene Powell Jobs. Reed was born in 1991, Erin was born in 1995 and their daughter, Eve, was born in 1998.
Tragedy
In 2003, Jobs was told that he had a rare kind of pancreatic cancer. He postponed surgical intervention for nine months, trying many different alternative treatments. In 2004, he finally had the cancer surgically removed, but his health issues kept coming back.
In early 2011, Jobs announced a medical leave from Apple. Later that year, at the age of 56, he died after struggling with pancreatic cancer for eight years.
Steve Jobs: Awards and Achievements
National Medal of Technology
In 1985, Steve Jobs and Steve Wozniak were jointly awarded the National Medal of Technology by then U.S. President Ronald Reagan.
Magazine Honors
Jobs was named Entrepreneur of the Decade in 1989 by Inc. magazine.
Between 2004 and 2010, Time magazine included him five times in their lists of 100 Most Influential People in the World.
In 2007, Fortune magazine declared him the most powerful person in the business world. In 2009, Fortune singled him out as the CEO of the Decade, and the year after, they included him in their ranking of The World's Most Powerful People.
Financial Times named Jobs Person of the Year in 2010.
Other Awards
Here are a few more of the awards Steve Jobs won while alive and posthumously:
Jefferson Award for Public Service
Howard Vollum Award from Reed College
California Hall of Fame inductee
Grammy Trustees Award
Edison Achievement Award (posthumous)
Disney Legend (posthumous)
Steve Jobs: Published Works and Books
Steve Jobs: A Biography
After Steve Jobs found out he had cancer, he asked biographer and President of The Aspen Institute Walter Isaacson to write his official biography, called, appropriately, Steve Jobs. Isaacson spent a lot of time with Jobs in his last months, asking questions and listening to stories.
The biography tells Jobs' story as he took the computer world and popular culture by storm. It also includes a lot of interesting personal facts and anecdotes about his youth, spiritual interests and family relationships.
Steve Jobs: Quotes
"I want to put a ding in the universe."
"Innovation is saying no to a thousand things."
"Innovation distinguishes between a leader and a follower."
"Sometimes life is going to hit you in the head with a brick. Don't lose faith."
"Design is not just what it looks like and feels like. Design is how it works."
"Be a yardstick of quality. Some people aren't used to an environment where excellence is expected."
"I'm as proud of what we don't do as I am of what we do."
"Sometimes when you innovate, you make mistakes. It is best to admit them quickly, and get on with improving your other innovations."
Up Next…
Interested in finding out about other influential individuals who changed our world forever? Read the following articles below:
The image featured at the top of this post is ©Anton_Ivanov/Shutterstock.com.