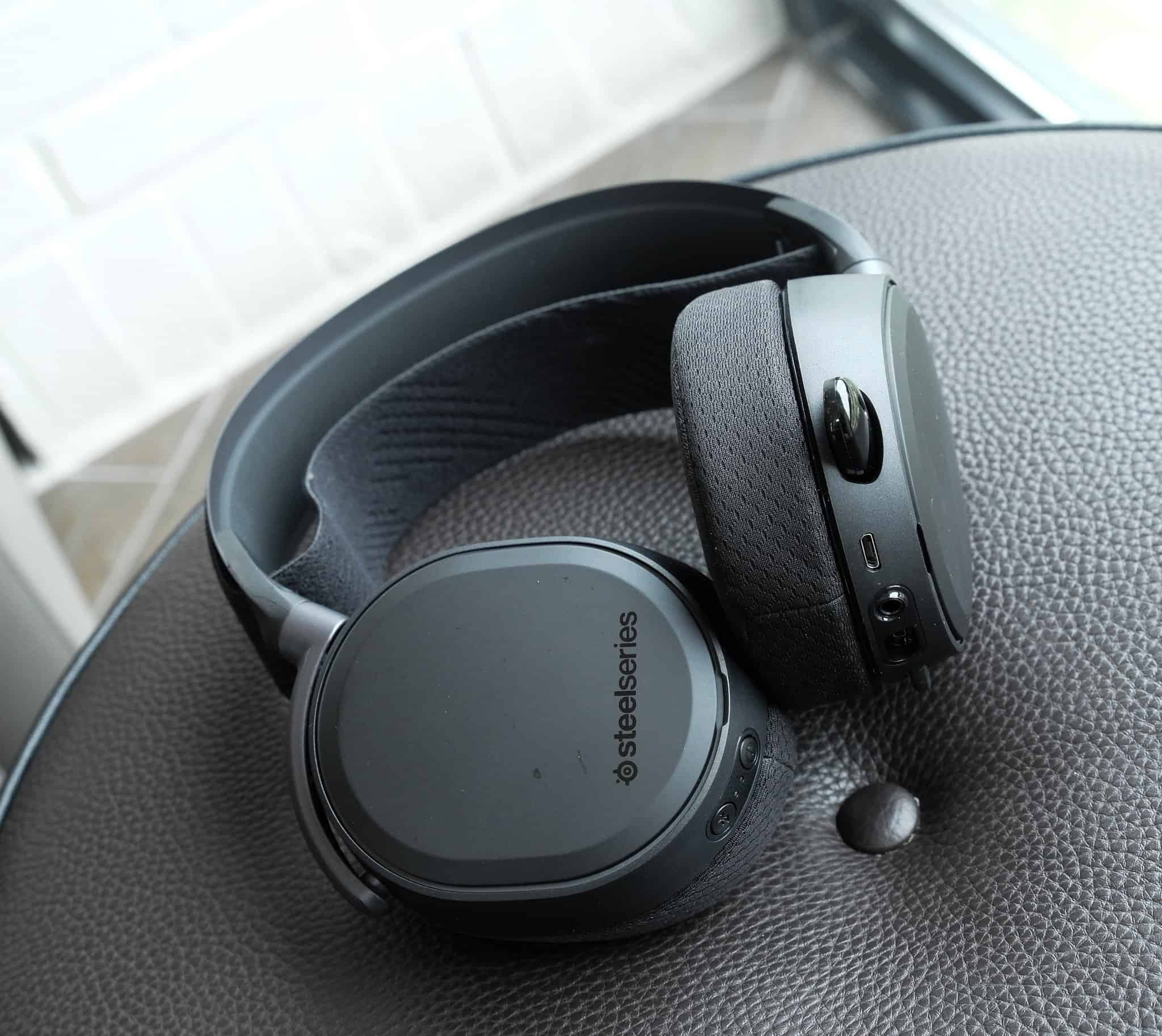 Are you in the market for a new gaming headset? The Steelseries Arctis 3 Wireless might be the right choice for you. However, it's less powerful than its bigger sibling, the Arctis 7 and 5. The price point is also slightly lower to compensate. Plus, these headphones are compatible with PCs and PS5, Xbox One, and Nintendo Switch.
In this review, we will dive deep into the specs of the Arctis 3 and provide a full review to find out whether headphones are right for you.
Best Deal Today
If you are already sold and want to pick up a pair of Artics 3 headphones, Amazon has the best deal online. Be sure to keep an eye out for sales at this time of year. Typically there are some excellent new years deals on electronics.
Steelseries Arctis 3 Overview
SteelSeries Arctis 3 - All-Platform Gaming Headset - for PC, PlayStation 5, Xbox One, Nintendo Switch - Black
Optimal PS5 compatibility requires user to change settings on Sony PS5 – disable Sony 3D Audio and then increase default volume to 100%
Designed for everywhere you game, with superior sound, comfort and style on all gaming platforms, including pc, PlayStation, Xbox one, Nintendo switch via detachable 3.5 millimeter cables
Widely recognized as the best mic in gaming, the discord certified clear cast microphone delivers studio quality voice clarity and background noise cancellation
Sound is your competitive advantage with the s1 speaker drivers, engineered to produce ultra-low distortion audio so you hear every detail
Play all day with athletics inspired performance fabric air weave ear cushions that keep your ears cool and dry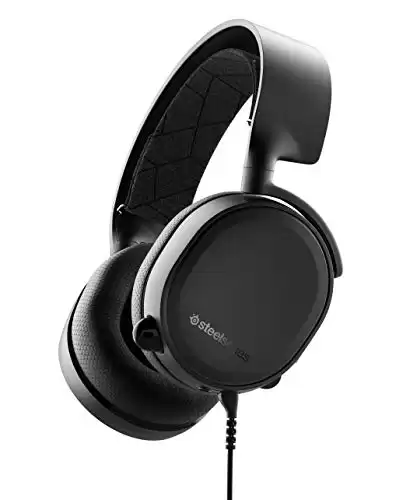 We earn a commission if you make a purchase, at no additional cost to you.
Release Date and Price
These headphones were originally released in 2018 at $80. Since then, a couple of newer editions have come out, and the price for the 2018 version has now dropped down to $69.99 on Amazon. We will review the 2018 version of these headphones, not the latest one.
Different Models
At the moment, only two versions of the Arctis 3 are available. It is worth noting the Arctis 3 Bluetooth is seemingly out of production and hard to find for less than $200. This is strange, considering the product was originally listed at $99.99
Features
So, what makes the Arctis 3 so special? Steelseries has focused a lot on the sound signature and mic quality in this gaming headset. The sound signature is tuned to emphasize critical sounds in games and be able to pick out which direction the sound is coming from.
The mic is Discord-certified ClearCast noise cancelling for clear, natural-sounding voice communication, making communicating with your team a breeze. The mic boom arm tucks neatly into the headphone cup for easy storage.
Specs
Fit: Over-ear
Connector Type: 4-pole 3.5mm & Dual 3.5mm PC cable
Cable Length: 3 m / 10 ft
Detachable Cable: Yes
Headphone Impedance: 32 Ohm
Driver Size: 40mm
Microphone Pattern: Bidirectional
Microphone Noise Cancellation: Yes
Wireless: No
Compatibility: PC, PlayStation, Xbox, Nintendo Switch, Mobile, Mac
Steelseries Arctis 3 Review
Design and Comfort
Arctis 3 is sleek and understated, and the Steelseries branding blends into the earcup. The left earcup has all the controls, including a volume wheel, a mic mute toggle, and a flexible mic arm. Although all of these controls are packed into one earcup, the buttons are not crowded or hard to press.
Built with all-day wear in mind, the Arctis 3 is a lightweight and comfortable headset. Steelseries generally makes some of the most comfortable gaming headphones, and the Arctis 3 is no exception. The earcups are nice and big, and we have not had any annoying hotspots with the Airweave fabric. Plus head "ski goggle fabric" headband helps relieve strain and makes it incredibly easy to wear all day long.
Sound Quality
A headset can be the most comfortable thing, but if it doesn't sound good, it might as well be a pair of earmuffs. Luckily the sound quality on the Arctis 3 is exceptional. We tested them in a myriad of games and music to put them to the test. On PC and consoles, the sound performed excellently in all the games we chose. It was easy to get immersed in the worlds of the games.
We want to note that these headphones offer virtual 7.1 surround sound, but only on PC, and you will have to set up an account with the serial key from the headphones to do so. This is a bit annoying initially, but if you plan to use the Arctis 3 on PC, it is well worth it.
As far as music goes, there is nothing too special to talk about, but they sound good. The treble and bass have been nicely balanced out of the box. Additionally, you can fine-tune the EQ within Steelseries' software.
Microphone Quality
The Arctis 3 gaming headset also doubles up as a listening device, but you also need to communicate with your team. That is where the well-designed mic comes into play. The flexible arm and noise-canceling microphone ensure you're audible even when the surroundings are noisy. Although the noise canceling only works on PC, the microphone was clear and easy to hear in consoles. If you are a streamer, you might want to look at a standalone mic for better quality, but for just hanging out in Discord, you cannot go wrong with this mic.
You can neatly tuck it away into the left earcup when it's not in use. We think it would be better if the mic sat flush with the rest of the earcup, but that is just us being nit-picky.
Steelseries Arctis 3: Pros and Cons
Pro
Solid sound quality
Fit is very comfortable
Clear microphone
Cons
Only wired connection
7.1 surround sound is finicky to set up
Steelseries Arctis 3: Is It a Buy?
Steelseries makes excellent gaming headphones, no doubt about it. But is the Arctis 3 a buy? If you want to use one headset across all your devices, excellent sound quality and a great mic, look no further than the Arctis 3. Plus, did we mention it is only $69.99? That being said, this headset is not for everyone. If you are looking for better sound and wireless connectivity, we recommend looking at the new Arctis Nova 3 or even the Arctis 7.
Overall the Arctis 3 is an excellent option for most gamers, especially those who don't want to break the bank on a $200 pair of headphones. We recommend these to anybody looking for a headset to immerse themselves in a game or hang out with friends on Discord.