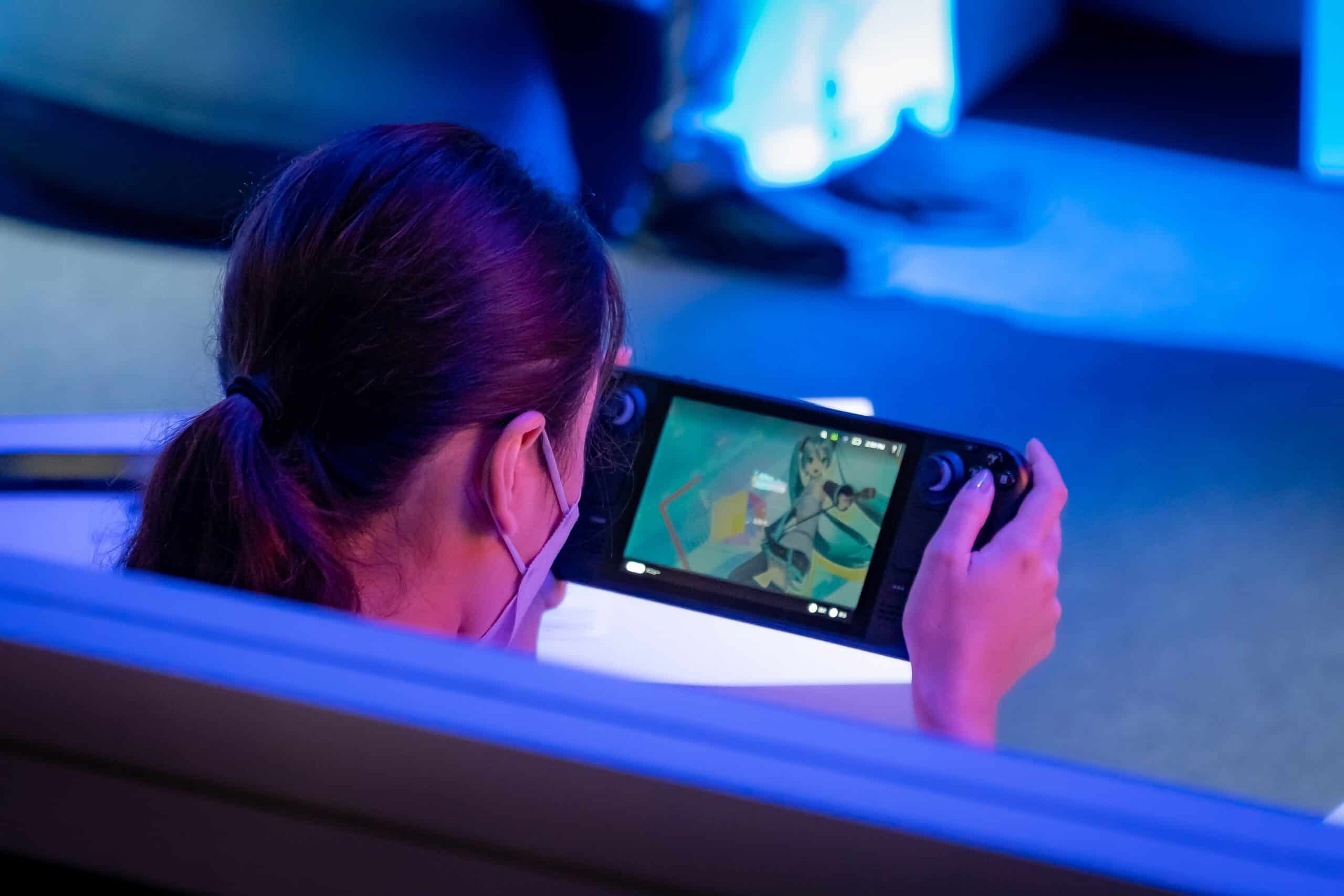 Steam has released a major update for mobile users who can now enjoy the full-fledged experience of the famous service. This update comes after a long period of technical misinterpretations and restrictions that hindered many customers from enjoying the service on their smart devices, due to the company's inability to acknowledge the power that mobile devices could possess.
This update is anticipated to define an era of inclusivity and freedom for others, not just Steam customers.
The past policy banned devices without large screens, but with this update, anything with a big enough screen can now run Steam and access all of its functions.
Let's dive into everything we know!
Benefits of the Upgrade
The benefits of this update are very clear to all users across the globe. There is a significant reduction in facial and body detection when using the Steam client on mobile devices. This is a bonus because many mobile devices have these features but need to utilize them due to the limitations of optimization procedures.
Below are a few of the most notable benefits.
Two-Factor Authentication
Previously, users had to confirm their identities with a one-time password that was sent to their email addresses. But now, the company has added two-factor authentication that replaces the old system and provides more flexibility to its users.
This means you will have more options to access your account and won't need to deal with additional codes to log on.
QR Code Sign In
This is a major measure that Valve has taken to make accessing your account easier for you. This will allow users to log in using the smartphone's camera directly after scanning a QR code that is displayed in the app.
This means you can do away with typing or remembering passwords. No need to remember or type; instead, point and click.
Sign In Confirmation
The most important thing about Steam for mobile is that it provides you the convenience to use an existing sign-in method to confirm your regular Steam logins.
Don't worry about forgetting your password and messing up a login. Use the confirm popup that appears every time you try to log in on your mobile phone.
Authorize Devices
A centralized place where you can manage the devices that are connected to your account. This allows you to see whether your device is blocked or not.
This helps in taking actions like using a different device and getting the count of devices connected to the service.
Easy Access
The update to the platform allows you to access all features of the service, including the store, community, and news from any mobile device. This includes devices that are not laptops or gaming consoles. This, in turn, enables you to access the services whenever you want and wherever you are.
Your Library
Steam for mobile offers fully-featured access to your library of games so you can easily find what you want to play and track your progress. You can even access social features like sharing your achievements with friends, forums, Steam Community groups, and more.
Remote Download of Games and Updates
With this update, you can remotely download games and updates from your PC to your mobile phone from any place with a decent data connection. This means you don't need to be online when the cloud service downloads new content.
Customizable Steam Notifications
This is a great update for those who are interested in mobile games. Steam for mobile has embedded a customizable notification system that allows you to receive notifications with the latest in-game events, such as chats and friend requests.
The update also allows you to add and manage your wishlists, top lists, achievement lists, and game updates. You can also access a feed of the latest gamer-generated content and social features like posts and friend requests.
Trade and Market Confirmations
Valve's live feature allows you to trade items with friends and even in the Steam Community Market. To ensure this goes smoothly, the company has made it mandatory for you to confirm the trade before you approve it.
This eliminates the risk of you accidentally approving a trade and leaving yourself with unwanted items in your inventory.
A Better Store Browsing Experience on Mobile Devices
The company has made it easier to browse the store using the mobile interface. Before, depending on your screen size, you could only view some of the items in each category.
This update changes this by displaying items in a more mobile-friendly layout. Instead of the classic grid-based display, you will now be able to view the items in a list.
The Software Now Supports the Use of Multiple Steam Accounts
This update has allowed mobile users to use more than one account on a single device. This means that you can now log in to your other accounts and access their games and settings.
This also works for adding multiple accounts that are not connected to the same email address.
Customizable Tabs
The update has allowed mobile users to customize the tabs they want to view in the Store. This update has separated each tab into three categories: Friends, Store, and Community. You can now set which tabs are shown in the Store to access different features and sections of all four sections.
Some of these features are welcomed by Steam customers, and others compare it to Microsoft's services. The changes, however, are made in the right direction.
But, the new update has its own issues, as the number of devices that can run Steam has been limited to iOS and Android platforms. This is because most of the game-playing and other functions of the service require powerful hardware.
In addition, the new update has faced some crashes and bugs, though the company still needs to release it to customers. Some of these problems affected older devices and prompted Valve to issue a patch for older devices, including Android 4.4, Lollipop 5.0, and later versions of iOS 8.2 or later.
Despite a few issues, this update gives gamers more control over their actions on mobile devices.