Valve's Steam Deck lets you take the latest and greatest PC games on the go, but it also makes a fairly handy device for retro games. Emulation remains the easiest way to enjoy retro games without needing to invest in costly vintage hardware.
The Steam Deck has a good variety of options for players wanting to enjoy their favorite classics. Emulation works well for the Steam Deck as its high-powered specs allow it to handle a variety of systems, ranging from 1980s vintage to more contemporary consoles.
EmuDeck: The Best Solution for Emulation
Emudeck is an elegant and organized solution for any Steam Deck owner seeking to emulate old games. It is less of an app and more of a well-organized collection of scripts that download compatible emulators for the Steam Deck. While there might be some apprehension about downloading an external app, there is no harm in using EmuDeck.
EmuDeck doesn't require root access to function, and downloads emulators and their associated files as if you were doing it manually. There is a wide variety of systems supported by the installation and it is self-updating, meaning you don't have to check periodically for critical patches or new features.
Installation is relatively straightforward. Another benefit of EmuDeck is it provides you with the emulators you want and configures them as well.
What Systems Does The Steam Deck Support?
Compared to the Nintendo Switch, the Steam Deck has a lot more power in its base configuration. This can be owed to its quad-core Zen processor, AMD GPU, and 16GB of fast RAM to pull from. As such, the Steam Deck supports a plethora of systems that range from the 1970s to the 2010s. Compatibility isn't 100% for the more modern systems, but it is certainly playable.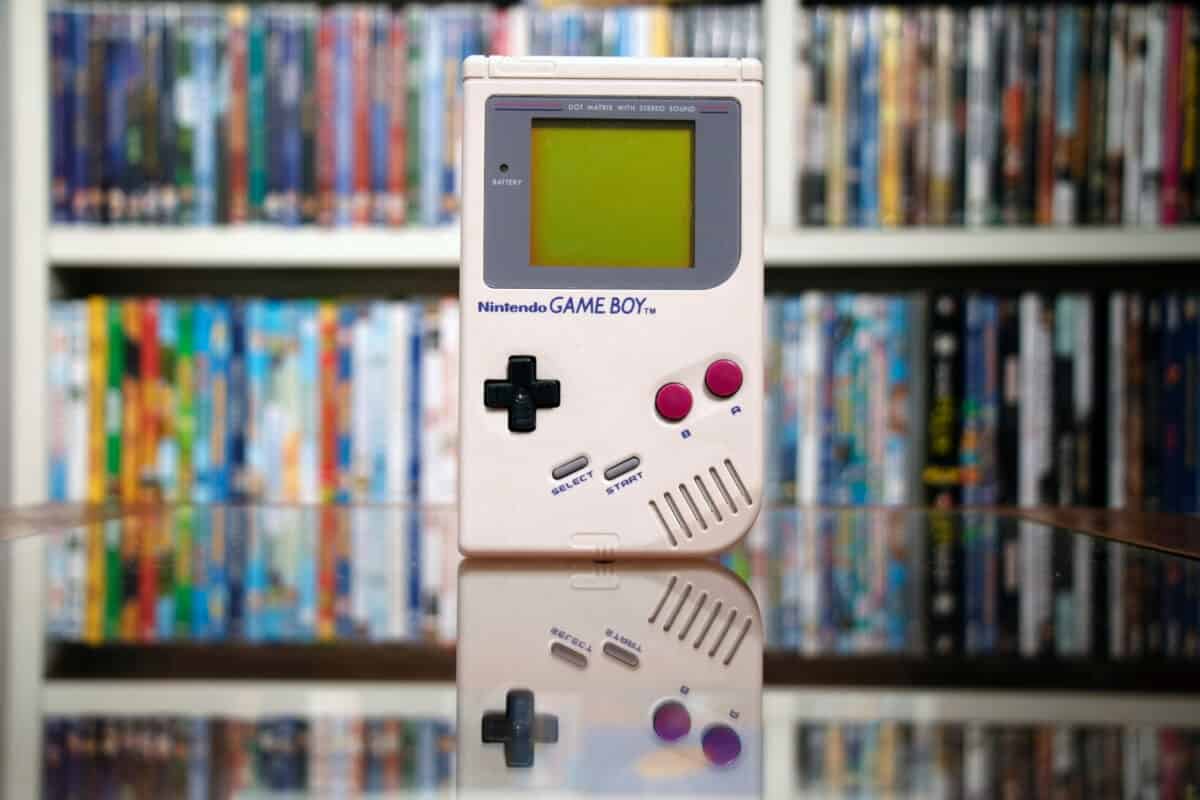 Emudeck allows for installing emulators for the vast majority of Nintendo systems, like the NES up to the Switch, along with handheld consoles like the original Game Boy up to the 3DS. Right there is a vast library of games to keep any player happy for a long while.
There is also supported emulation for arcade emulation through MAME, the Playstation consoles up to the PS3, and every home console Sega ever produced. For systems produced before 1995, they play flawlessly.
There are some issues with N64 emulation, but the same also applies to contemporary desktops. Fans of the NES, SNES, Sega Genesis, Sony Playstation, and more will be pleased with how well they run. The PS2 and more recent can be a bit spottier. Compatibility with more contemporary systems is on a game-by-game basis, unfortunately. The vast majority of titles should work well, provided they're relatively well known.
Helpful Accessories for Emulation
While the Steam Deck has everything built into the device for emulation, some accessories can make it a more comfortable experience. Recommendations for accessories are as follows:
SD Card
Steam Deck dock
Keyboard and mouse
Controller
SD Card
Even the base model of the Steam Deck has 64GB of storage, but any gamer knows storage is crucial to store your game files. ROM files for emulators can range in size from a few hundred kilobytes up to multiple gigabytes.
SD cards are affordable and provide additional storage at reasonable transfer speeds. While you probably don't want to install Cyberpunk 2077 on an SD card, Mario 64 is certainly going to benefit from it.
When purchasing an SD card, do keep in mind not all SD cards are made equally. Sandisk is a reputable brand, and they have an affordable 256GB card with an included adapter. Alternatively, external hard drives are an option but they don't afford the portability of the Steam Deck.
Steam Deck Dock
Having the means to dock your Steam Deck and use a larger display for some games is a huge benefit. Docks are also great for the initial setup and configuring of your emulators. The Steam Deck is built for portable gaming, so the display isn't specially built for ease of reading on tiny text screens.
A dock can help with installing, configuring, and even just playing some games. iVoler's aluminum dock is a great choice. It provides up to 4K resolution and three additional USB ports in a relatively slim package. Space for plugging in additional accessories can allow for keyboards, mice, or even controllers for better ergonomics while playing.
Keyboard and Mouse
You can do every ounce of configuring your Steam Deck for emulation through the device itself, but a keyboard and mouse are certainly helpful. If you already have a spare set lying around and have the means to use them, it will make installation of software like Emudeck far easier.
While the installation is easy on its own, using the Steam Deck's built-in controls and touch screen leaves something to be desired. If fumbling around doesn't appeal to you, the Rii i4 is an affordable Bluetooth keyboard and touchpad combo. It is comparable in size to the Steam Deck, but just opens up a little precision and granular control when doing any sort of text input.
Controller
Controllers are an optional choice but may lead to greater comfort for longer gaming sessions. The Steam Deck does have its own set of smartly designed controls, but longer sessions might have you wishing for something else.
The good news is the Steam Deck natively supports Bluetooth connectivity across multiple modern controllers, so options like the Sony Dual Sense and Xbox Series X controller work well. These are built for long gaming sessions and have better ergonomics than any portable console could provide.
Other Emulation Solutions
As previously stated, Emudeck isn't the sole option for emulation on the Steam Deck. There are a handful of other options which enable players to revisit their favorite retro games, like the following:
Batocera'
Retrodeck
EmulationStation
Batocera
Batocera is a custom Linux distro intended for game emulation. It can be a solid solution for Steam Deck emulation. It does require a good bit more in terms of technical savvy with computers. Using Batocera requires users to boot into it from another partition, like off an SD card for example.
For those looking for a quick and easy install, this isn't the best solution. If you are a fan of tinkering or you just want the best performance possible for enjoying your retro games, Batocera might be for you.
Installation is thankfully relatively painless, and it comes preconfigured with a good variety of systems. Batocera does support consoles up to the Wii U, which has emulators natively installed in the OS.
Players just looking to pick up and go might not find this the best solution though. It requires you to dual-boot your Steam Deck to load the OS.
Retrodeck
Retrodeck is another great choice for Steam Deck emulation and is easy to install. It uses EmulationStation DE as a framework while leveraging popular emulators like RetroArch, PPSSPP, and more.
This all-in-one solution is meant to get players up and running in no time at all but doesn't seem to support the automatic updating of EmuDeck. The front-end implementation of Retrodeck is easy to navigate. It supports a wide variety of systems as the other choices in this guide do.
It is a tough call between this and EmuDeck in terms of what is best for emulating on your Steam Deck. The edge does have to go to EmuDeck since it has a plethora of user and official documentation for setting up and troubleshooting any issues which might arise.
Emulation Station
Emulation Station is a front-end environment for RetroArch and has a Steam Deck port which works marvelously. It provides an attractive an easy to navigate menu for your emulation needs and uses the internet to update emulation cores, pull box art, and more for Retroarch.
EmuDeck already uses Emulation Station as a front end for using their packages. If, however, you want to roll your own custom emulation solution, Emulation Station does the job admirably. There is also support for standalone emulators, with the experience being integrated into a unified interface.
How To Emulate on the Steam Deck
Emulating on the Steam Deck requires two things, an emulator and ROM files. Emudeck is thankfully easy to set up. The installation guide provided on the EmuDeck website doesn't require much of the user, and it automatically configures ideal settings for your Steam Deck. ROM files are a trickier endeavor and require legal hard copies of your intended games.
Once the emulator is installed and configured, users can then point EmuDeck to the ROM directory of their choice. The directory can be located on internal or external storage, and EmuDeck's game scanning will automatically categorize the ROM images by each separate console.
After pointing your emulator to your ROMs, just load a game and you're ready to go. There are additional things you can configure like cheats, CRT shaders, anti-aliasing, and other amenities. Emulation is a great way to revisit yesterday's games, and the Steam Deck is the ultimate handheld for enjoying them.