Starlink vs DSL: 7 Must-Know Facts
Starlink is a new type of internet provider that uses space-based technology.
DSL stands for digital subscriber line and transfers data over your existing phone line.
Starlink is more expensive than DSL but offers faster download speeds in most areas.
DSL plans typically have "caps" on the amount of data you can use in a month, whereas Starlink does not have cap usage and is unlimited.
DSL provides data to your home over phone lines, whereas Starlink uses satellites to deliver the data.
With DSL, you don't need to install an antenna on your roof or any other equipment inside your home.
You can get DSL from several different companies in the US, but only SpaceX offers Starlink.
A big question among those who are considering home internet service is whether Starlink or DSL works best. The two types of connection use different technologies and can offer you a wide range of benefits. While one might trump the other for a specific household, you can find that both can work well for your particular needs.
You must consider many factors when choosing a home internet service provider, including cost, download speed, and available packages. The two methods of delivering internet to your home vary widely in their capabilities and pricing structure. You will want to make the right choice so that you can enjoy the best possible results right away and into the future.
This guide provides information about both Starlink and DSL to help you decide which is the best option for your internet needs.
Starlink vs DSL: Side-by-Side Comparison
| | DSL | Starlink |
| --- | --- | --- |
| Year Founded | 1988 | 2015 |
| Founder | David Sobin and Joseph Lechleider | Elon Musk (SpaceX) |
| Headquarters | Woodland Hills, California | Redmond, Washington |
| Technology | Cable | Satellite |
| Max Download Speeds | 400 Mbps | 200 Mbps |
| Upload Speeds | 384 Kbps – 8 Mbps | 10 – 20 Mbps |
| Coverage Area | 43 U.S. states | 48 U.S. states |
Starlink vs DSL: What's the Difference?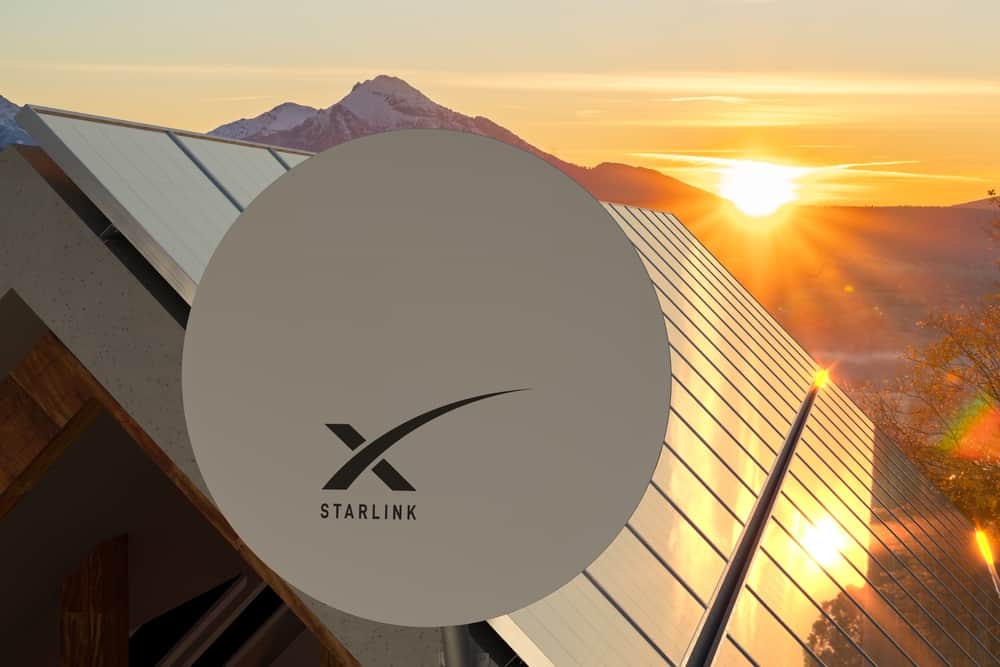 Starlink and DSL are two of the most common ways home internet service can deliver a connection. Each offers distinct advantages and disadvantages you will want to keep in mind as you decide which is best for your household. With this in mind, let's take a closer look at what distinguishes them from each other.
Speed
Starlink offers download speeds of up to 200 Mbps, making it one of the fastest home internet options available. This speed is fairly consistent and delivers rapid results without any lag or delay. This also makes Starlink a great option for those who need fast response times for streaming video, downloading large files, and much more.
While DSL is commonly known as a telephone line internet provider, it can also be used to deliver high-speed data. In fact, DSL offered a significant upgrade from dial-up connections and their paltry speeds when it was first introduced.
Today, DSL internet offers download speeds of up to 400 Mbps, with some providers offering packages with an even faster speed. This makes DSL a viable option for those who are looking for fast home internet speed but do not want to pay the higher prices associated with cable internet.
Availability
Starlink offers internet service in many areas, regardless of whether they are commercial or residential. They may not offer service everywhere, but they have the capability to serve many different areas. This flexibility makes Starlink a good choice for those who need internet access where they live but prefer not to be tied down with a long-term contract.
DSL internet requires that you have a working telephone line in your home. This means that it is more likely to offer internet where phone service already exists. So, if your home is located in an area where telephone service has not yet been installed, DSL may not be available for you.
However, many companies that offer DSL are willing to set up a line if you request it, especially if they think other residents will sign up as well.
Cost
Starlink offers two types of plans. Their Starter package offers download speeds of up to 20 Mbps, data caps, and a contract term. The Unlimited package has speeds of up to 200 Mbps, no caps, and no contract term. With either option, you can choose between a 24-month or 36-month contract period.
Each plan will come with a one-time installation fee ranging from $199-$249, depending on the speed you choose. This fee includes all hardware, installation, and equipment charges and activating your services.
Most DSL providers offer a package of internet and phone service. This is called the Ultimate package, which offers download speeds of up to 400 Mbps and maximum upload speeds of 8 Mbps.
Many providers also offer packages with faster upload speeds than the Basic package while offering slower download speeds. This makes DSL an affordable option for those who primarily want faster upload speeds.
Customer Service
Starlink offers two ways to contact its customer service team. You can either contact them online through an online forum or call them directly. On the forum, you can get answers to questions about your service and billing as well as make suggestions for improvements to existing services.
If you prefer to speak with a representative, you can call the dedicated customer service phone number and receive assistance with the most common issues.
Most DSL providers offer live chat via their website. If you encounter an issue with your bandwidth, this is a great place to ask questions without having to wait on hold. Many providers also offer phone support, especially if they have a high volume of customers.
So, if you are experiencing an issue that cannot be resolved over the phone or through live chat, you can contact the provider's customer service department directly.
History
Starlink is a relatively new type of satellite internet service that has only been around since 2015. The original purpose of Starlink was to provide internet to remote locations where DSL and cable were unable to reach. Today, Starlink uses a series of geosynchronous satellites to provide internet access over the continental United States.
DSL is a standard type of digital subscriber line (DSL) that has been around since the 1980s. The technology is used to deliver high-speed internet connections using telephone lines.
Unlike Starlink, DSL uses wires to connect between the service provider and your home. Because it runs over telephone lines, it tends to be cheaper. However, it comes with a lot of restrictions.
Starlink vs DSL: Pros and Cons
| Pros of Starlink | Cons of Starlink |
| --- | --- |
| With their Starter package, you will get fast speeds with Starlink (up to 200 Mbps) | More expensive than other types of internet providers |
| Offers high-quality services that are strong and reliable | Not yet offering bundled phone services, so you will have to use a different provider if you want to get a home phone |
| No latency in your web surfing or file transfers | |
| Offers a wide range of packages at various speeds, from Starter to Blast to Elite | |
| Pros of DSL | Cons of DSL |
| --- | --- |
| Affordable (low monthly fee and you can build your own package of features) | Not as fast as Starlink (uses outdated technology for Internet connectivity) |
| Fast connection speed (up to 8 megabits per second) and higher bandwidth | Limited coverage |
| Provides multiple options for internet speed; you can opt for the faster total speed or select the bare minimum you need at any given time | Not as compatible with wireless devices |
| Simple setup process (running a modem, cables, and wires from your computer to the wall jack) | |
Starlink vs DSL: Which One Is Best?
As you can see, Starlink and DSL offer distinct advantages and disadvantages. However, they are both viable options that can work well depending on your budget and needs. It all boils down to whether you want faster or average upload speeds. Since Starlink offers much faster speeds, it might be a better choice for those who want a speedy connection for streaming media and downloading files.
Starlink offers a consistent connection with no lag, which makes it a good choice for those who need fast response times. On the other hand, DSL is better for those who need slower speeds that are not affected by slow upload times. However, it has a limited coverage area.
In truth, it seems pretty clear that Starlink is the best option for most internet users. It offers faster speeds, which is more important to most people than faster upload speeds, especially if they use the internet primarily for downloading files, streaming videos, or gaming.
However, it should be noted that DSL can be a great option for those who need to access the internet from home but don't want to pay the higher prices associated with cable providers.
Next Up…
Check out some of these other interesting articles: