Key Points:
Starlink is available in 34 countries and should be completely global by 2023; AT&T, however, is limited to the United States.
AT&T Fiber is just as fast as Starlink and can download even faster according to the package you choose.
Starlink costs $110 per moth; AT&T Fiber ranges from $55-$180 per month.
Starlink vs. AT&T Fiber is a battle of the youngest internet providers. AT&T Fiber is a fiber-based internet service that provides high speeds and unlimited data while Starlink is a satellite internet service that provides high speeds and unlimited data. Both services are available in select markets. Both services offer no data caps, allowing you to use as much capacity as you need without paying extra each month. 
Although there are some similarities between these two internet service providers, there are also some very significant differences. Starlink is a high-speed internet service for consumers all over the world. Currently, they are available in 34 countries, and they plan to be fully global by 2023. AT&T Fiber is an internet service provider as well, but it specializes in both DSL and fiber optic connections to homes and businesses throughout the United States.
Another difference between the two internet service providers is that AT&T Fiber offers a wide range of different speeds for its customers to choose from. For example, you can get 300Mbps, 500Mbps, or 5,000Mbps speeds. Starlink also offers different plans, but they are much more limited in scope compared to AT&T Fiber's offerings.
Let's dive deeper and see which is actually the best.
Starlink vs. AT&T Fiber: Side-by-Side Comparison
Starlink
AT&T Fiber
Speed: 
Starlink is slower, with a maximum download speed of up to 250 Mbps. 
AT&T Fiber offers speeds from 300 to 5,000 Mbps.
Price: 
Starlink's cost is $110/month.
AT&T Fiber's cost ranges from $55 to $180 per month, depending on your choice of plan.
Availability:
Starlink has coverage nationwide. It even has coverage in rural areas.
AT&T's fiber service is available in select areas across the US.
Data caps: 
Starlink has no data caps.
However, if you go over 250 GB in a month, then you will be given less priority during peak times.
AT&T has no caps but is known for throttling users.

Latency
43ms
10ms
First Released In
February 2019
June 2006
Starlink vs. AT&T Fiber: What's the Difference?
Starlink is a global network, while AT&T Fiber is only available in the US.
Starlink's global plan offers lightning-fast speeds that can reach up to 250 Mbps, making it ideal for anyone who wants to stream or download extensive files in the blink of an eye. You can use Starlink in 34 countries around the world and enjoy fast speeds wherever you go.
AT&T Fiber has the advantage of speed when compared to Starlink. The speeds are as fast as Starlink's and even faster when you go for the bigger packages.
Starlink comes with unlimited data (no data caps) and a 100% network uptime guarantee. You will also have access to Starlink's app at all times, which comes with 24/7 support.
AT&T Fiber also has no data caps, which makes it ideal for anyone who needs unlimited internet access at home or in the office. It's already a popular choice among families with kids who stream video games online all day long.
The biggest downside to AT&T Fiber is that it's only available in certain areas of the country. They are heavily concentrated in 22 states. If you're not in one of those areas, then AT&T isn't even an option for you.
Price
Starlink is a little more expensive than AT&T Fiber. The cheapest plan from AT&T is $55/month for 300Mbps, while the most expensive plan is $180/month for 5Gbps. 
Starlink sadly doesn't even come close to this. They capped their speed at the moment at 250 Mbps. However, they are going to boost their speeds up to 1Gbps by the end of 2024.
If you're looking for the best value for money at this moment, then AT&T is the way to go. The base package from AT&T is much cheaper at almost half the price of Starlink.
And with AT&T Fiber, you'll know exactly what you're paying each month because there are no hidden fees and no contracts. Starlink also has a very straightforward pricing structure, but you have to sign a contract.
Availability
Starlink is available in the US, Canada, Puerto Rico, and 31 other countries. AT&T Fiber is currently only available in the United States.
AT&T Fiber is currently advertised as available nationwide, but they concentrate it in 22 states. So some areas don't get coverage at all. The best way to check is to apply online on their website. You will see if your address is available or not while you are applying on the online form.
Data Caps
Both companies have high-speed internet services with no data caps that make streaming video and music easy and fast. However, AT&T customers have reported speed drops of over 80% after reaching a certain data limit.
Starlink, on the other hand, has no data cap at all (and less throttling). They don't limit what you can use and only throttle you once you go over 250Gbps. The throttling also only applies to you during congestion and is very minimal.
Speeds
When it comes to speed, AT&T Fiber is the clear winner. While Starlink's speeds are decent enough for most households, AT&T Fiber's fiber optic network offers much faster upload and download speeds than Starlink.
Starlink provides a maximum speed of 250 Mbps, which is not the fastest in the market. AT&T Fiber offers speeds from 300 Mbps to 5 Gbps.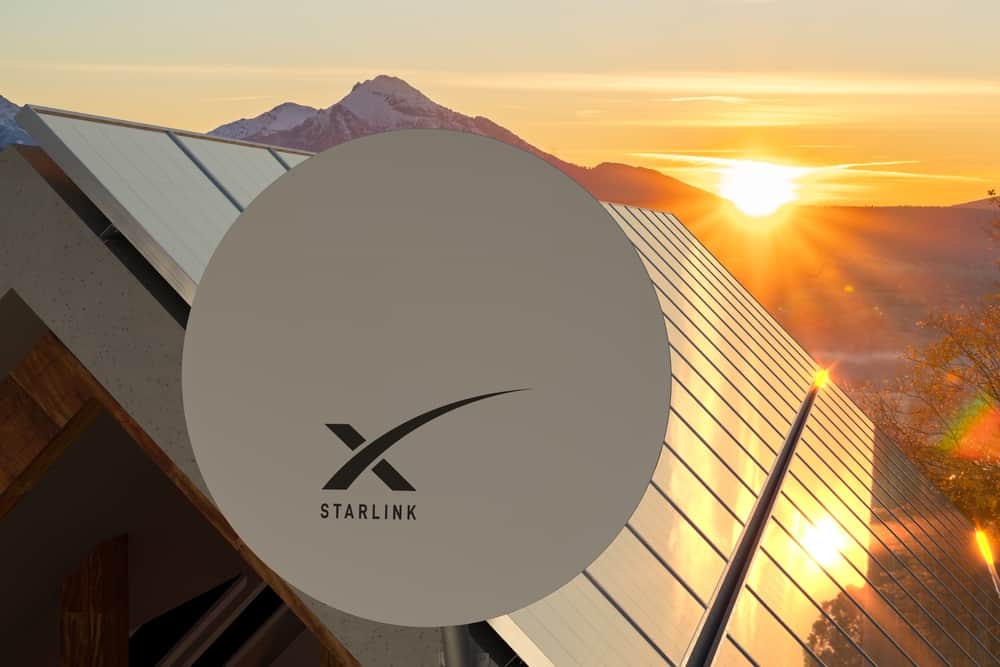 The History of AT&T
AT&T launched its first fiber-to-the-home (FTTH) service in Kansas City in the fall of 2012. The company called it "U-verse with GigaPower." It was an FTTH service based on GPON technology and offered speeds up to 1 Gbps downstream and 300 Mbps upstream.
AT&T called its second FTTH project "GigaPower" and announced plans to bring this service to Atlanta, Dallas, Nashville, and Raleigh-Durham in North Carolina in 2014. At that time, AT&T said that it would expand GigaPower across 100 cities nationwide within two years (2016).
Currently, AT&T is investing heavily in fiber optics and in the construction of fiber optic lines throughout America. They want to provide fast, reliable internet throughout the entire country.
The Rise Of Starlink
They announced Starlink in 2015 as a new satellite internet service, designed to compete with other cellular-based high-speed internet services. The service uses low earth orbit (LEO), which are closer to the surface than medium earth orbit (MEO) satellites used by other providers.
They successfully launched to the public in 2019 and have been steadily improving the service since then. They have announced that they will have complete global coverage in early 2023, which will be followed by faster internet speeds.
in 2023, Starlink plans to launch its global cellphone service.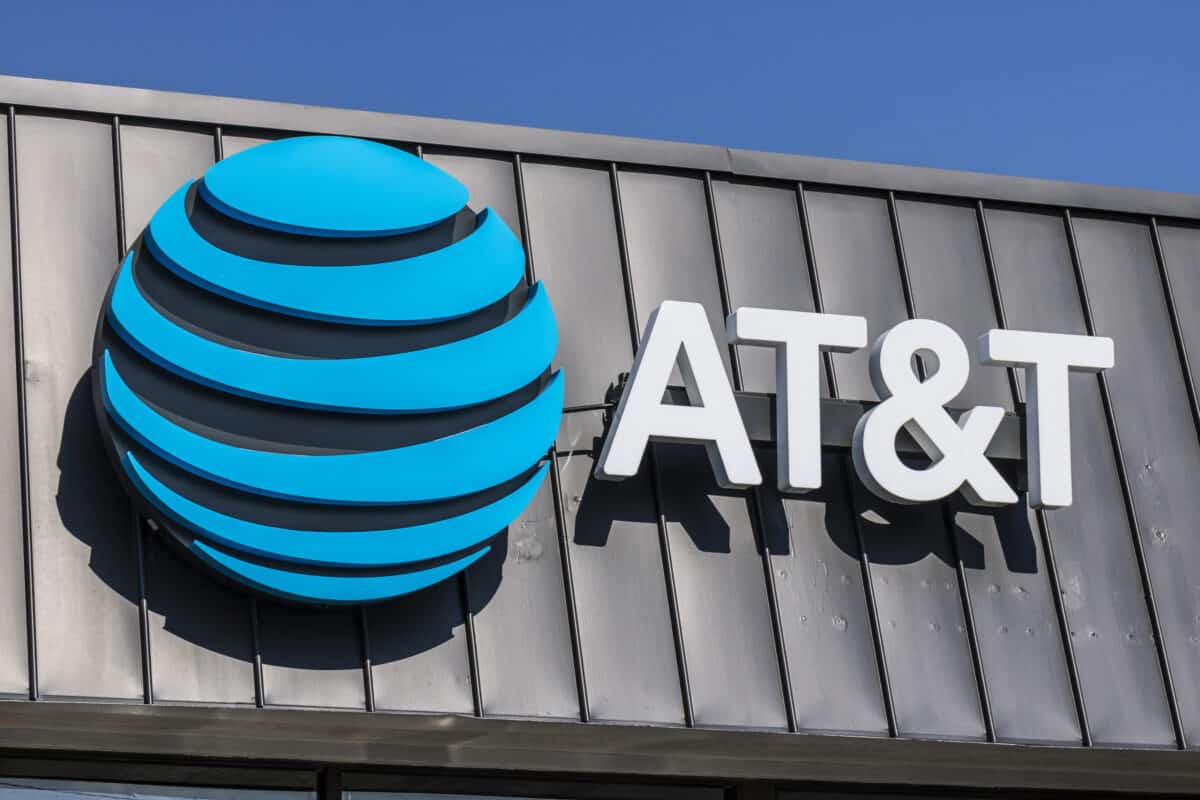 Starlink vs. AT&T Fiber: 6 Must-Know Facts
AT&T Fiber is a cable broadband service provider that uses fiber optic cables to deliver the internet to your home, with a no-contract agreement.
Starlink is the first satellite internet service that beams the internet signal down from space using satellites.
AT&T Fiber is faster than Starlink, but it has worse coverage.
Both companies offer unlimited data plans, so you don't have to worry about going over your limits when streaming videos or downloading large files.
Elon Musk, owner of Tesla and SpaceX created Starlink.
Starlink plans to go fully global in 2023.
Starlink vs. AT&T Fiber: The Best Choice
AT&T Fiber and Starlink are two of the best internet service providers in the country. They both offer fast, reliable internet speeds and great customer support. However, there are differences between them you should keep in mind when deciding on which to go with.
If you're looking for the best home internet service, AT&T is your best bet. The company offers high-speed, reliable internet with no data caps and plenty of options for viewing content. 
It's a lot faster and more cost-effective than Starlink.
If you need something a little more widely available, then Starlink might be a better option for you.
Up Next…
If you're in the market for a router, we've done the research for you!