SpaceX vs Boeing: 5 Must-Know Facts
Boeing got its start in the lumber industry, building wooden airplane parts out of an old Boatworks.
SpaceX nearly went bankrupt before its first successful launch.
Boeing is one of the United States' largest defense contractors, having built fighters and bombers for the Air Force for decades before expanding into spaceflight.
SpaceX's Falcon 9 rocket has 115 reflights, the second most reused vehicle in history.
Both companies are working on rockets capable of sending humans back to the moon.
In 2017, NASA announced the Artemis Program, a series of space missions intent on sending humans back to the moon. The announcement signaled the start of this generation's space race, and every capable organization is getting in on it.
SpaceX and Boeing are working on their next launch vehicles ready. With substantially different backgrounds, the two manufacturers find themselves neck-to-neck in their quest to build the next most powerful rocket.
Keep reading to know about SpaceX vs Boeing as we go back to the moon:
SpaceX vs Boeing: Side by Side Comparison
| | SpaceX | Boeing |
| --- | --- | --- |
| Founded | March 14, 2002 | July 15, 1916 |
| Purpose | Colonize Mars, make spaceflight more affordable | Design, manufacture, and sell aeronautics and spaceflight equipment to government and commercial entities |
| Headquarters | Hawthorne, California | Chicago, Illinois |
| Founder | Elon Musk | William E. Boeing |
| Employees | 12,000+ | 141,000+ |
| Spaceflight Contributions | Falcon 1, Falcon 9, Falcon Heavy, Starship | S-IC first stage, Apollo spacecraft, International Space Station, Space Launch System |
| Achievements | First rocket booster landing, first space company to reuse a rocket, first private company to send and dock a spacecraft to the ISS | First commercially successful jetliner, best-selling jetliner, only successful ICBM |
SpaceX vs Boeing: What's the Difference?
Launch Vehicles
Despite the first few failed launches, Musk found eventual success with the Falcon 1, which earned his spaceflight company future contracts with the Department of Defense. Government subsidies allowed SpaceX to develop its next rocket, the Falcon 9.
A substantial effort went into the vehicle's design, as it would feature the first of the company's reusable technology. The rocket was developed for seven years and launched in 2015. Falcon 9 showcased its reusability two years later, with its first stage successfully returning to Earth.
SpaceX found great success with its Falcon 9 rocket, which reused its first stages over 100 times. With the foundation of their rockets established, the spaceflight manufacturer developed a fortified and human-rated version, named Falcon Heavy. The heavy-weight rocket featured a primary booster and two side boosters that were adapted from its smaller sibling. In 2018, Falcon Heavy took its first launch, not only to test land all three boosters but to also send a Tesla Roadster into a heliocentric orbit.
Boeing has worked in tandem with NASA for over 60 years. The manufacturer was selected as the primary contractor for Saturn V's first stage in 1961. Over eight years, Boeing would help develop the 360-foot tall rocket, the largest launch vehicle in history.
As satellites grew bigger over the years and NASA proposed the International Space Station, there was a need for a heavy-weight, general-purpose launch vehicle. Under the Evolved Expendable Launch Vehicle (EELV) program, Boeing proposed the Delta IV. With an LEO payload capacity of 25,000lbs, the rocket was perfect for delivering materials to the pending space station. The spaceflight manufacturer developed four more rockets in the family, and they have become NASA's most reliable vehicle.
Spacecraft
As part of SpaceX's mission to send man beyond Earth's orbit, the company designed the Dragon spacecraft. First launched in 2010, the spacecraft also represented the manufacturer's intention of reusability. Since its maiden voyage, made 32 visits to the International Space Station and was reflown 15 times.
Having developed reusability protocols for their spacecraft, SpaceX redesigned Dragon to transport humans. In 2020, the company flew NASA astronauts back to the ISS for the first time in American history since the Space Shuttle program. SpaceX also plans on using the Dragon 2 for commercial purposes.
One of their biggest projects to date, NASA proposed building the International Space Station (ISS) in 1993. The massive satellite would facilitate space research in several fields and bring together space agencies from around the world. Boeing had a hand in several components of the station, including the connecting module, the primary research center, and the Joint Airlock.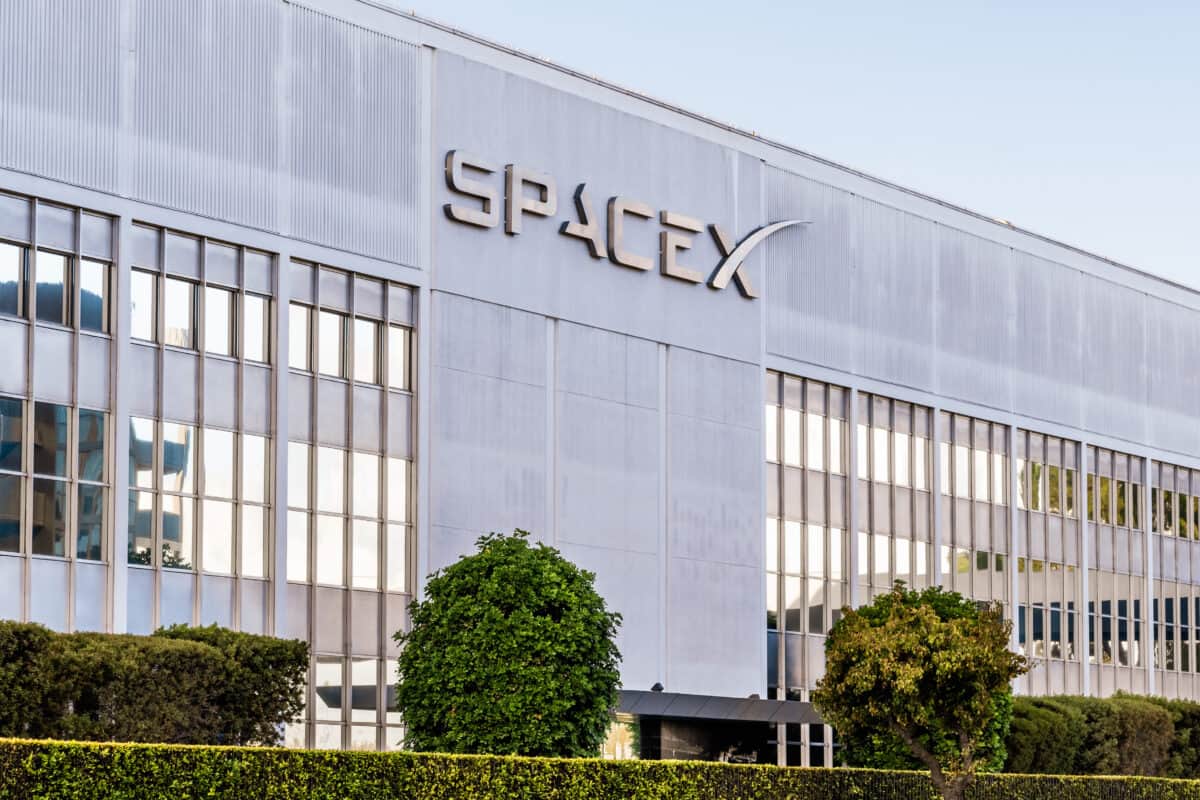 Space Shuttle played a major role in the ISS' construction, but when the program was retired in 2011, the US had no vehicles to transport astronauts to space. All that is set to change in 2024 with the launch of the Artemis program, a series of missions that intend to send humans back to the moon.
Boeing was contracted to build the CST-100 Starliner, a partially reusable spacecraft that can deliver up to seven individuals to the space shuttle and beyond. Starliner is scheduled for its first launch in February 2023.
Latest Project
SpaceX's Falcon Heavy demonstrated that humans were ready to return to space. However, the manufacturer doesn't want to stop there and stopped pursuing Falcon Heavy development for a much larger rocket.
Starship (also known as BFR or Big Falcon Rocket) stands nearly 400 feet tall and weighs over 10 million pounds wet. SpaceX intends for the rocket to carry payloads as massive as 220,000 lbs or over 100 passengers simultaneously. When completed, Starship will officially be the largest rocket ever built.
Working in conjunction with Northrop Grumman, another prominent defense contractor, Boeing is building the Space Launch System (SLS).
This is a super-heavy class rocket that will carry humans and cargo to the moon for the Artemis program. The Block 2 Cargo variant will have a payload capacity of nearly 300,000 lbs, and the Crew variant can deliver up to 6 astronauts per launch. The rocket is set for its first mission in November 2022.
Updates for Starship
SpaceX's Starship is a massive stainless-steel spacecraft that has the potential to transform space transportation by being the first entirely reusable rocket. The spacecraft has been designed to take humans to destinations like the moon and Mars. The first uncrewed test flight was scheduled for launch on April 17th in South Texas, but the countdown was called off just before the launch due to a valve issue in the booster's pressurization system.
The launch was rescheduled for another day. During the test flight, the Starship would separate from the Super Heavy booster rocket and reach orbital velocity before splashing down in the Pacific Ocean near Hawaii.
The whole mission is expected to take around 90 minutes, and SpaceX will stream the event live on its YouTube channel. Elon Musk, the founder of SpaceX, has compared the potential impact of Starship to that of air travel, stating that the entire rocket being reusable could lead to a significant reduction in the cost of space travel.
SpaceX History
SpaceX is a spaceflight company with its headquarters located in Hawthorne, CA. Founded in 2002, the company has 20 years of experience building orbital-capable rockets. It employs 12,000 people and earns annual revenue of over $2 billion.
The company's founder, Elon Musk, had previously found success in the software industry. After talking with the Mars Society, the billionaire developed a plan to colonize Mars. Musk sold his two companies PayPal and Zip2 and to fund his first rocket, the Falcon 1.
The spaceflight developer earns contracts from federal and commercial entities for its ability to cut costs on rocket launches. It uses reusable parts and state-of-the-art launch technology to save money on fuel and waste. The company hopes to drop spaceflight costs enough to achieve its overarching mission, to establish a base on Mars.
Boeing History
Where SpaceX has a couple of decades of experience, Boeing has over a century; founded in 1916 by William E. Boeing, the aerospace manufacturer got its start in the lumber industry.
The company got its start out of an old Boatworks in Seattle OR building small, wooden planes for the US Navy during WWII. Since then, Boeing has grown into an international defense contractor, employing over 140,000 people and reporting annual revenue of $62 billion.
Having navigated two world wars, Boeing became one of the United States' primary contractors. The manufacturer has designed over 400 commercial airplanes, including the 737, the best-selling airliner in history.
They also work closely with NASA and the Department of Defence in developing launch vehicles. Boeing has played a critical role in many US spacecraft and is the only manufacturer of American ICBMs.
Boeing's long-standing reputation as a US contractor has led to the company swelling in size. As such, its business standards have started to drop.
Most recently, the Federal Aviation Administration (FAA) permanently grounded their 737 MAX models for two subsequent crashes. What used to be the most reliable airliner now suffers from faulty design.
SpaceX vs Boeing: Which One is Better?
When comparing SpaceX vs Boeing, both companies bring a lot to the table. SpaceX is working with the latest technology, while Boeing has an extensive history. Both spaceflight manufacturers are capable of building powerful rockets, so which one is better?
SpaceX stakes its claim in advanced reusable parts, which drastically reduce the cost per launch. Having successfully reused both the first and second stages, the company is building a fully reusable Starship. Where the SLS will cost over $2 billion per launch, SpaceX estimates that its super heavy vehicle could cost as little as $1 million.
Of the two, SpaceX has much less of a track record. Boeing has worked with the US DoD and NASA for decades and established itself as an industry leader. The federal government will continue to use its services, and its network alone puts it in a position to influence future spaceflight technology.
If you're talking about speed, cost efficiency, and scope, SpaceX carries the day. That's a tremendous achievement for a much younger company.
SpaceX vs Boeing: Further Reading
For more on what's going on in spaceflight, check out these articles below.
The image featured at the top of this post is ©L Galbraith/Shutterstock.com.