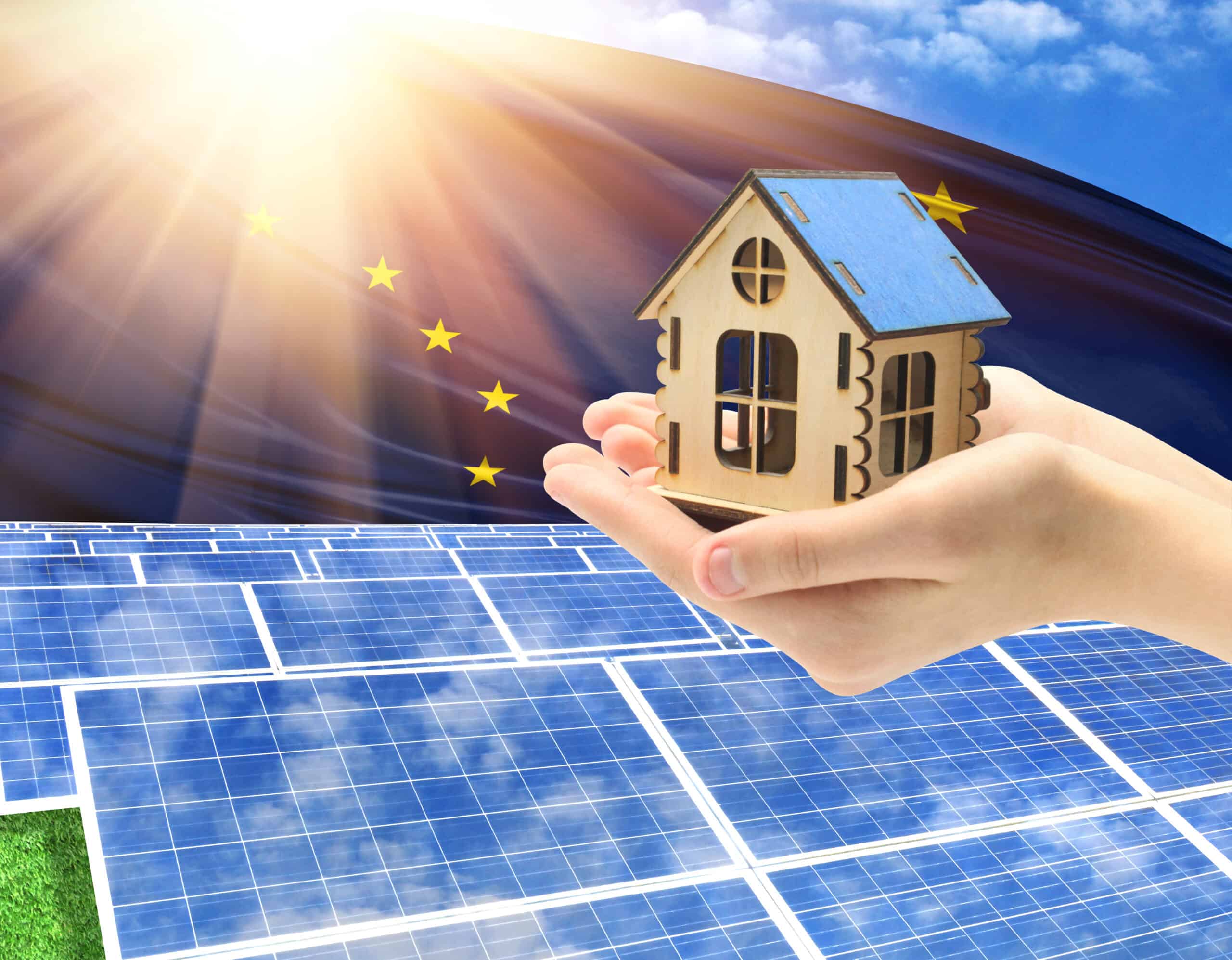 In 2020, the LA3 Solar Facility came online, providing nearly 75MW of solar energy to nearly 8,000 homes in Louisiana. This utility project provides nearly a quarter of the state's capacity, suggesting a serious lack of renewable energy. This means that while state-level support is hard to find, homeowners with the funds could heavily benefit from solar panels in Louisiana.
So how should residents of the Pelican State start budgeting for an array? Below, we cover everything including costs, factors, and savings that homeowners can find in Louisiana. Keep reading for everything you should know before making that call to an installer.
Average Cost of Solar Panels in Louisiana
When considering solar panels in Louisiana, homeowners have much to look forward to. The Pelican State offers some of the lowest rates on equipment, running about $2.38/W. Louisianians can expect to pay about $14,280 before incentives for a typical 6kW solar array.
The low price of panels couples well with the state's high average utility bill. While homeowners in Louisiana spend only 11.7 cents per kilowatt hour (9th lowest in the country), the typical household uses over 1,200kWh a month. This results in an electric bill of about $140.52, one of the highest in the country. Offsetting utilities with affordable solar panels can save Louisianians thousands of dollars.
You won't have to wait to earn money back, either. Qualifying homeowners in Louisiana can apply for the federal solar tax return, receiving 30% in credit for any solar purchase. This would drop the installation cost of a 6kW system from $14,280 to $9,996. Only a handful of states can claim prices lower than $10,000.
How Much Solar Do Louisianians Need?
While the above example breaks down the average cost of solar panels in Louisiana, it might not reflect the utility output for your household. Because homeowners in the Pelican State use more power than most, they could need more wattage to meet their electricity needs. To accurately budget for the right size array, you'll need to divide your typical daily usage by the amount of peak sun you get. We'll explain how to do this using Louisiana's averages below.
Residents of the Pelican State often use about 40kWh a day (1201kWh/mo). When we divide that by the state's peak sun of about 4.92 hours, we learn that the average Louisianan solar array should produce 8.1kW an hour. Using Louisiana's average rate for solar panels, this system would cost about $19,278. It could cost homeowners $5,000 more before incentives to cover their power usage than most.
Using the example above, you can estimate the amount of wattage your household needs. For an accurate peak sun average for your nearest city, check out this Louisiana sun chart.
Louisiana Solar Cost Factors
As we saw in the previous case study, peak sun hours constitute one of the more influential factors for the cost of solar panels in Louisiana. Depending on where you live, this number can fluctuate dramatically. For example, cities such as Alexandria can receive as little as 4.3 hours of ideal sunlight. To see how geography and insolation can further affect solar panel prices, compare Louisiana to its neighboring states:
Homeowners in the Pelican State can see the cost of solar drop with the type of equipment they install. Generally across Louisiana, residents can take advantage of polycrystalline panels, which are less efficient than monocrystalline but are also more affordable. However, if you have limited roof space, you might consider spending the extra money for peak efficiency.
An aspect easily overlooked is the quality of solar installers you hire. The estimate given could appropriately represent the level of detail each company applies to its work. While you might save money, some installers may sacrifice equipment, warranties, and more to cut costs. With only 35 installation companies scattered across Louisiana, homeowners should consider carefully who they go with.
Best Louisiana Solar Installers
When searching for the best installer for solar panels in Louisiana, a few aspects separate superior companies from the rest. As you do your research, take note of the company's experience in the industry. You'll also want to review their contractor transparency, equipment certifications, and warranty coverage. The companies below offer a great place to start,
With headquarters in New Orleans, Solar Alternatvies Inc offers regional service with 16 years of industry experience. The solar installer doesn't subcontract installations and works with all the top brands. They have proper licenses and hold a NABCEP certification. Offering a 25-year workmanship warranty, you can rest easy knowing that your solar array will provide ample power for its entire lifetime.
For more local service, South Coast Solar is your best bet. This company keeps its operations small and focused, offering an installation that considers the conditions of Louisiana. With 15 years of experience, it's no surprise that South Coast Solar knows how to take care of its customers; with industry-standard warranties and equipment, you can expect a smooth installation.
Can Solar Energy Save Louisianians Money?
While the average cost of solar panels in Louisiana is relatively affordable, the amount needed to make it work can easily drive that price up. Still, homeowners that make the switch in the Pelican State could find themselves saving thousands of dollars on electricity.
When trying to understand how much Louisianians can see in returns, we'll have to find out how long it takes to pay off a system. If we consider that the average annual electricity bill in Louisiana is $1,686.24, residents could use this offset to cover the cost of a 6kW solar array in about 8.5 years. This is much sooner than in some states, meaning homeowners have money back in their pockets earlier and in greater quantities.
With an average lifespan for solar panels in Louisiana of about 20-25 years, homeowners in the Pelican State could see as much as $19,392 to $27,823. Of course, this return fluctuates depending on the size of your array, but this is quite a bit more than most states see in return.
Solar Panels in Louisiana: Rebates, Credits, and Incentives
While Louisiana might seem like the right place to invest in renewable energy, the Pelican State doesn't seem to agree. It's one of 12 states in the US that currently have no renewable standards, meaning there's no push to support the cost of solar installation.
Still, there's good news for those interested in making the switch. Using the federal solar tax credit, homeowners will already see a price reduction of over $4,000. Additionally, state-level benefits exist in the form of tax credits, net metering, and more. For a detailed list of incentives designed to make solar panels in Louisiana more affordable, check out this guide.
Solar Panels in Louisiana: Further Reading
With solar panels in Louisiana as affordable as $2.38 per watt, homeowners might find themselves spending less than $10,000 on an array. Despite poor state-level support, Louisianians could save nearly tens of thousands on electricity. For more on solar panel costs and other emerging technology, check out the articles below.
Solar Panels in Florida: Cost, Savings, and Rebates – How does the cost of solar panels in Louisiana compare to the Sunshine State? Click here to find out.
Owning an EV in Louisiana: Charging Cost, Incentives, and More – The Pelican State seems to have a similar stance when it comes to electric vehicles. Here are the incentives car owners can discover.
Largest Tech Companies in Louisiana – These sleeper tech companies make their home in one of the most unsuspecting states in the country.