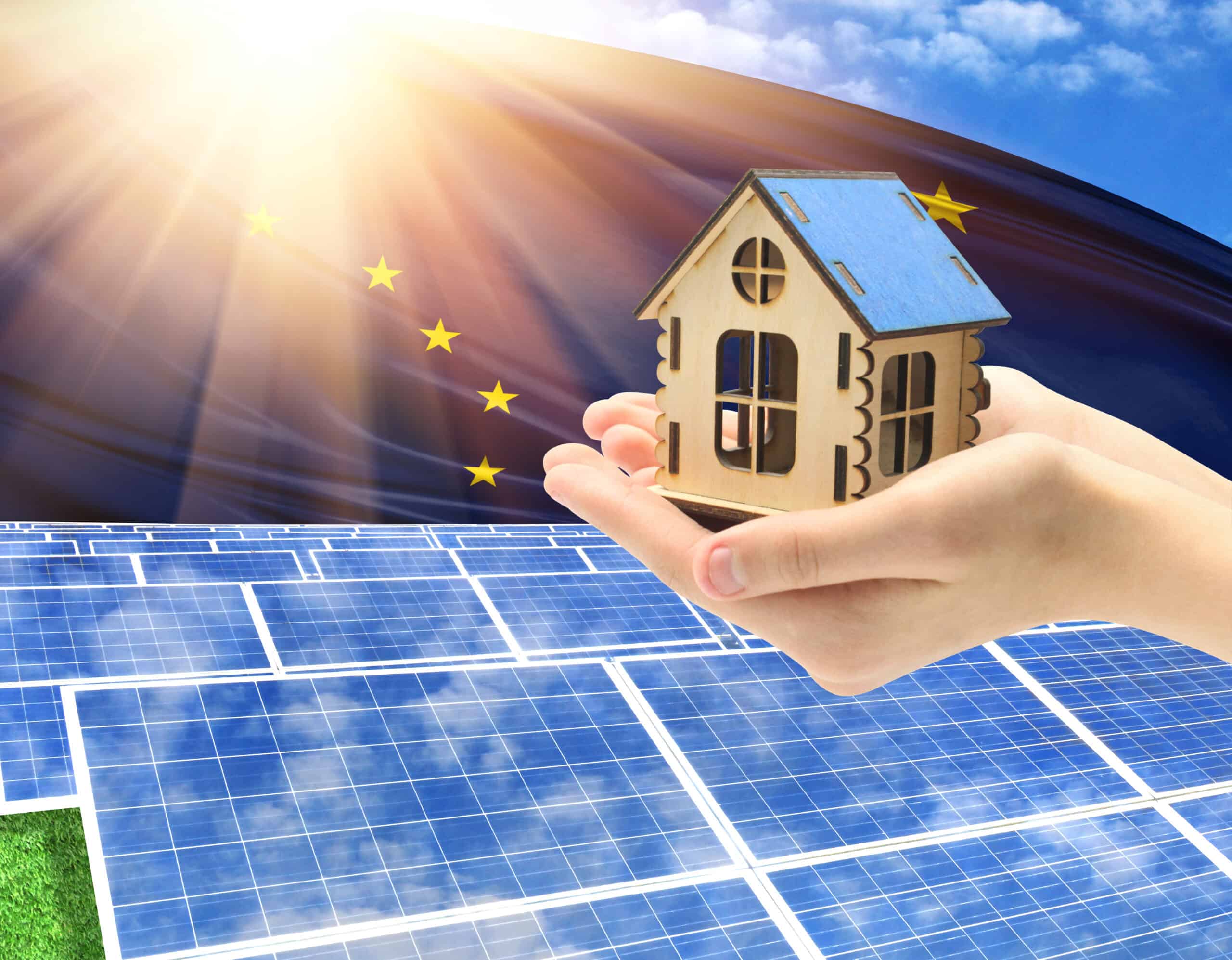 With only 115MW of solar energy installed across the state, Kansas has the 5th least amount in the country. This comes as a surprise considering that the Sunflower State receives some of the most sunlight on average. While the state might not offer many benefits, homeowners might find incredible savings with solar panels in Kansas.
You may wonder how to start budgeting for an array. In this guide, we cover the average cost of equipment, how to calculate the right wattage for your household, and how much you could save. Read on to learn more about installing solar in Kansas.
Average Cost of Solar Panels in Kansas
Jayhawkers can appreciate the incredibly low cost of solar panels in Kansas. With an average rate of $2.39/W, homeowners in the Sunflower State pay some of the lowest equipment prices. Considering a solar panel system of 6kW, people living in Kansas would only need to budget about $14,340 before incentives.
To find out if that price is worth it, we should relate it to the average utility bill. Homeowners in Kansas use an average amount of power, about 883kWh a month. With a decent electricity rate, this means residents only pay about $113.47 a month. While this is slightly lower than the national average, those in Kansas could still discover great savings on utilities with solar panels.
To help make that decision to switch, it's essential to know that qualifying Kansans can take advantage of a federal solar tax return. This comes in the form of a 30% credit for any purchases toward a solar array. Homeowners in the Sunflower State could see the price of a 6kW system go from $14,340 to $10,038.
How Much Solar Do Kansans Need?
While the average cost of solar panels in Kansas gives a standard idea for a budget, it might not represent your household's power usage. To figure out how much wattage a Kansan solar array needs, you'll have to find your daily electricity usage and divide it by your area's peak sun hours. We'll use the Sunflower State's averages to show you how to calculate wattage.
Homeowners in Kansas typically use about 29.4kWh a day (883kWh a month). When we divide it by 5.79, the state's average peak sun, we learn that our solar panel system needs to produce 5.1kW an hour. An array of this size would cost $12,189 before incentives, much less than most around the country.
Now that you know how to find the right size solar panels in Kansas, you can accurately budget for an array. Because peak sun varies depending on location, you can find the typical peak sun for your nearest city using this Kansas sun chart. 
Kansas Solar Cost Factors
As we briefly talked about in the example above, peak sunlight has a major influence on the cost of a solar panel system. In the Sunflower State, the Western side usually receives more sunlight than the East. In fact, homeowners in Topeka may only receive an average of 4.9 peak sun hours, nearly an entire hour less than in other cities. For more examples of how sunlight and geography affect the price of solar, compare the average rates in Kansas to its neighboring states.
Geographic location can also affect the type of solar panels you should consider for your home. Homeowners living on the Western side of Kansas could get away with using polycrystalline panels, which are less efficient than other types but come at an affordable price. However, if you live on the Eastern side or have limited roof space, you might consider monocrystalline, which is highly power-efficient.
Finally, it's crucial to review the qualifications of your solar installer. While you might not want to pay premium for labor, you'll find that it's worth the money. Good solar installers work with the best equipment and stick around for the lifespan of your array. In Kansas, homeowners have a limited pool to choose from. While this makes it easier to sift through mediocre companies, it also might mean you'll have to work with a national company. 
Best Solar Installers in Kansas
When recommending an installer for solar panels in Kansas, we rely on EnergySage. With endorsements from the SEIA and the Department of Energy, this review company has some of the best pre-screening in the industry. While searching for a solar installer, Energy Sage has a few prerequisites:
Years of installation experience
Contractor transparency
Quality equipment/warranties
Proper certifications and licenses
One of the most recognizable names in local installations is EnergyOne Renewables. With its headquarters in Kansas City, this solar installer has 10 years of experience in the industry. The company uses in-house technicians and has certifications from every notable association. EnergyOne Renewables offers a lifetime workmanship warranty, the market standard for solar installation.
However, if you're looking for even more coverage, Titan Solar Power is the right call. Originating from Arizona, this company has access to some of the deepest knowledge to support residential solar. From their office in Kansas City, Titan Solar works with an in-house team and offers warranties on equipment, labor, roofing, and performance for up to 30 years.
Can Solar Energy Save Kansans Money?
With great rates on equipment and some of the best sunlight in certain areas, it's a surprise that there's hardly any support for solar panels in Kansas (more on this next). Still, the cost is so low that Jayhawkers can discover financial benefits on their own. 
To find out how much homeowners in the Sunflower State can earn back in utility offsets, we need to find out how long it would take to cover the cost of an array. With Kansans paying an average of $1,361.64 a year ($113.47 a month), a 6kW system could be paid off through electricity bill offsets in 10.5 years. This is slightly longer than other states, but worth the wait.
After paying off solar panels in Kansas, homeowners can start to discover net returns. With an average equipment lifetime of 20-25 years, Jayhawkers could earn back around $12,936 to $19,744. Not bad for a state with few benefits.
Solar Panels in Kansas: Rebates, Credits, and Incentives
With a nickname like the Sunflower State, you might think that solar panels in Kansas would have more state-level support. Unfortunately, the state voted to drop its renewable standards, leaving residents looking to make the switch in the dust. Still, Jayhawkers can still find benefits to lower the cost of an array.
Taking advantage of the federal solar incentive, homeowners in Kansas can save 30% on their solar panel system. For some, this would drop the cost by nearly $4,500. To learn more about how the Sunflower State helps residents install an array, check out our Kansas solar incentives list.
Solar Panels in Kansas: Further Reading
With some of the best sunlight in the country, homeowners could save big on solar panels in Kansas. Even considering the lack of state-level support, it's pretty easy to afford an array. For more on how the Sunflower State promotes emerging technology, read these articles below.
Owning an EV in Kansas: Charging Cost, Incentives, and More – The Sunflower State offers a surprising amount of support for electric vehicles. Read on to learn more.
Largest Tech Companies in Kansas – known for its agricultural prominence, you might not know that Kansas is the home of some of the country's largest tech companies.
Solar Panels in California: Cost, Savings, and Rebates – How does the price of solar in Kansas compare to one of the leading states in renewable energy?