In an evolving digital landscape, Chicago has emerged as a burgeoning hub for tech innovation, attracting many companies and skilled professionals. These advancements are changing Chicago and creating an environment in which top-paying tech jobs in Chicago thrive. Indeed, now is an opportune moment for veteran techies and newcomers alike to take advantage of this thriving market and seize opportunities in this dynamic sector.
The city's tech sector is growing commendably, contributing significantly to the local economy and the job market. Foremost, the driving forces behind this growth are the city's vibrant startup scene, competitive business climate, and dynamic tech community. Further, as Chicago continues its rise in tech ranks, staying updated on the latest trends, including those related to high-paying tech jobs in Chicago, is essential. Ultimately, no matter your experience or level, this thriving metropolis has a place for you.
Here we'll discuss the best-paying tech jobs in Chicago today:
Now, let us delve into a comprehensive discussion of each job, exploring the intricacies and nuances that define them.
Cloud Architect — $218,339 Per Year
This job is one of the premier tech jobs in Chicago today. Cloud architects guide companies' cloud strategies, ensuring they adopt and adapt to cloud computing effectively. Additionally, they oversee the design and operation of cloud applications while keeping an eye on all management and monitoring aspects of services like Google Cloud, AWS, or Azure.
Tech giants like IBM and Salesforce are increasingly turning towards cloud operations in the Windy City. This shift boosts the demand for cloud architects as these tech titans transition towards the digital transformation of tech operations in their cities. Cloud architects play an increasingly crucial role as these digital transformations unfold. They shape the future of tech operations in Chicago with each new digital transformation project they bring forward.
Cloud architects rank among Chicago's highest earners in terms of annual earnings at an impressive yearly salary of $218,339. But their appeal goes far beyond just money. The role offers immense satisfaction, helping companies leverage cloud power for business growth while shaping Chicago's tech landscape.
Information Technology Manager — $159,852 Per Year
Every company relies heavily on IT solutions for its operations, which is where an IT manager comes into play. Their duties encompass an array of responsibilities, from network maintenance to improving cybersecurity. The critical components of success in this position are solid leadership qualities and technical knowledge.
Tech jobs in Chicago are not simply an expression; instead, they reflect its vibrant corporate scene. Chicago is well known for its dynamic business environment and thus presents plenty of IT manager job opportunities. Prominent businesses such as Walgreens, Allstate, and United Airlines have bases that often post job vacancies for capable IT managers.
Remember, as an IT manager, you're more than a technical expert. You are leading your organization into the future with decisions affecting its IT infrastructure. By searching "tech jobs in Chicago," you may discover rewarding and lucrative (approximately $159,852 per year) career opportunities ensuring network stability or protecting valuable data — roles essential for any Chicago-based business.
Data Scientist — $134,309 Annually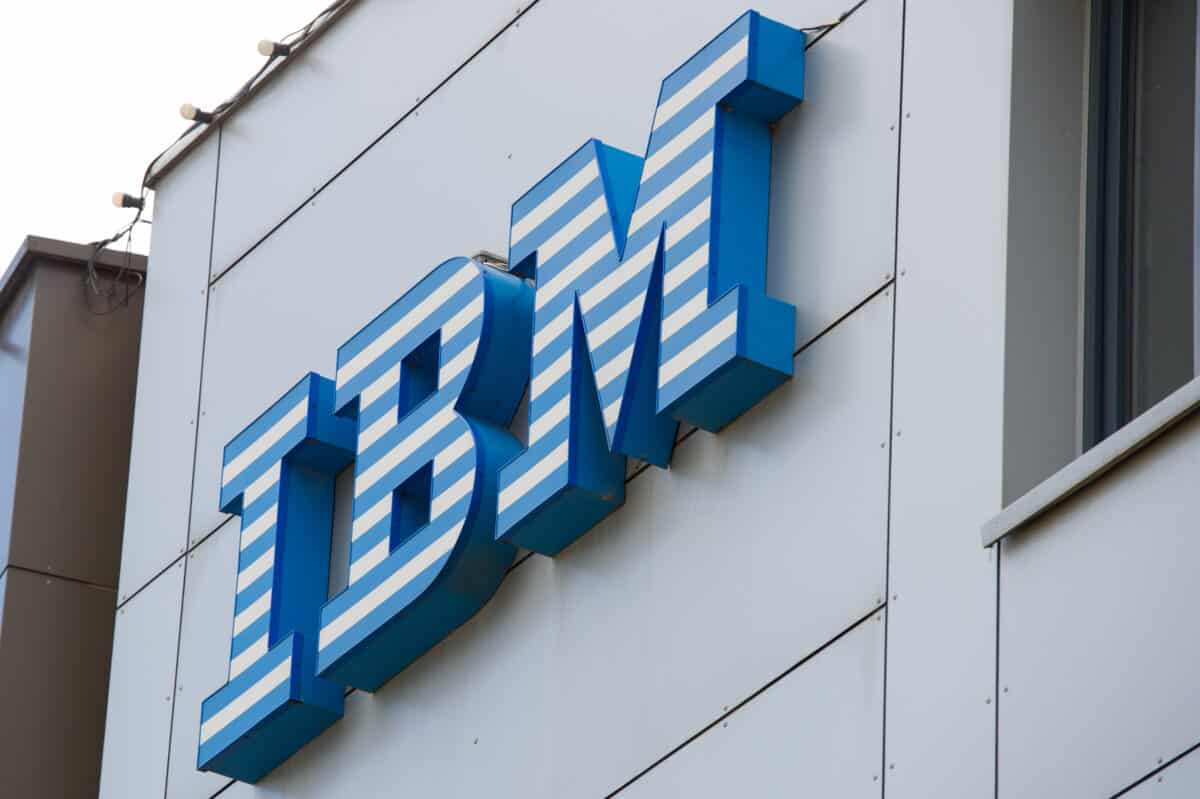 Data scientists are an indispensable asset in tech jobs, uncovering insights from vast oceans of data. With their expert knowledge of statistics, machine learning, and visualization, they support business decision-making. This job requires creativity, problem-solving abilities, and technical understanding.
Data science covers an expansive landscape that ranges from healthcare to finance. Iconic companies like IBM and Boeing and budding data-driven startups in Chicago constantly seek skilled data scientists. The job market for these experts is vibrant, with tech jobs in Chicago being up-and-coming for data enthusiasts.
If you enjoy working with data and can translate complex patterns into actionable insights quickly and effectively, becoming a data scientist could be your dream career! Annually, data scientists can expect to earn an estimated median annual salary of approximately $134,309. While your salary will depend on factors like experience and industry, this estimate is a solid guideline.
Software Engineer — Annual Pay, $128,079
If you enjoy coding and solving complex problems, software engineering could be your calling. As a software engineer, you'll be responsible for designing, creating, and testing software systems. Therefore, a master's in languages like Python, Java, and C++ is essential. Additionally, this job won't just involve writing code; you will also help turn novel ideas into realities with a diverse team.
Chicago is an energetic tech hub where tech giants and startups constantly search for top-notch software engineers. Google, Microsoft, and local startups alike appreciate the talent these professionals bring to their teams. Tech jobs provide ample opportunity for growth, with salary likely to increase as you gain experience.
Software engineers typically earn an annual average pay of $128,079. However, this figure can fluctuate depending on the industry sector, location, and experience level.
Mobile Application Developer — $128,250 Per Year
Your role will involve crafting and refining mobile applications to ensure they are effective and user-friendly. You will write and fine-tune the source code that makes these apps tick. This role is highly dynamic and requires proficiency in programming languages like Swift for iOS, Java, or Kotlin for Android.
Chicago offers abundant tech opportunities, making it a haven for mobile developers. Tech businesses, new and established alike, can be found throughout this city. Companies like Groupon and SpotHero always search for talented employees for their mobile platforms. Subsequently, Chicago offers many engaging and fulfilling tech jobs for any level of experience.
Mobile app development in Chicago is one of the most exciting tech jobs. Here is your opportunity to help shape the digital presence of some of the city's most innovative companies. If your expertise lies in creating apps that help companies interact more meaningfully with their users, you could make approximately $128,250 per annum.
Cybersecurity Analyst — $95,837 Annually
Securing online data in this digital era is of utmost importance. Enter the role of cybersecurity analyst, the protector of cyberspace. As a cybersecurity analyst, your primary responsibility lies in designing secure systems. Your task will be to recognize any vulnerabilities within existing systems and making necessary repairs. Further, should a data breach occur, your responsibility lies in managing its aftermath.
Financial giants such as Discover Financial Services and large healthcare systems based in Chicago often require cybersecurity analysts. These organizations hold sensitive data that must be protected at all costs. No wonder they're usually looking for people with expertise in this area, contributing to a surge in tech jobs in Chicago.
Cybersecurity analysts often enjoy a decent paycheck. The annual salary average is approximately $95,837. If cybersecurity interests you and you're in Chicago looking for tech jobs, this is the proper role. Get ready to put your skills through the paces as you attempt to defend the city's digital assets!
DevOps Engineer — $146,984 Per Year
As a DevOps Engineer, you ensure seamless software delivery by strengthening interdependencies among these functions. DevOps Engineers work closely with developers and IT personnel to oversee code releases. In this position, you are the intermediary between software development, quality assurance, IT operations, and operations management.
Many prominent companies, like JPMorgan Chase, Motorola, and Grubhub, are among the many significant organizations searching for DevOps Engineers to optimize their operations in Chicago. To do this successfully requires being adept at streamlining processes for optimal operations and product delivery. Their expertise allows these firms to meet their software goals efficiently and on schedule.
DevOps Engineers support organizational goals by enabling faster software releases that provide business value. DevOps Engineers in Chicago enjoy an average annual income of approximately $146,984, though factors like experience, industry, and location can affect this number. When considering one of these lucrative tech jobs in Chicago, take note of its vibrant tech scene and the career development opportunities available here.
AI Engineer — $143,084 Per Year
AI engineering is an exciting field at the intersection of technology and intelligence. As an AI engineer, your job is to breathe life into machines, making them intelligent. You will face the challenge of designing and deploying AI models using complex algorithms. But it's not just about creation. You'll also ensure the AI systems run smoothly, troubleshooting any snags. Essential skills include machine learning, deep learning, and tensor flow programming languages like Python and R.
Tech jobs in Chicago are on the rise, particularly within AI. The city is an active hub of artificial intelligence startups like Tempus and Argo AI that seek AI engineers for hire. With a salary of $143,084 annually, it makes an attractive proposition. Thus, if you possess both skill and drive, Chicago could be your next significant career move.
AI engineering is more than a job. It's about leading the charge in technology, expanding what's possible, and shaping our collective future.
Network Architect — $201,479 Per Year
Technology presents many exciting career prospects, one of the most promising roles being a network architect. Network architects serve as masterminds behind the design and construction of crucial data communication networks. They tackle complex systems such as local area networks (LANs), wide area networks (WANs), or intranets. Their vital role is selecting suitable equipment and services that align perfectly with a company's business goals.
Chicago, a hub for tech jobs, boasts many major companies with offices that attract talented network architects. These professionals specializing in digital transformation help firms create smooth and effective communication channels across their organizations.
Network architects serve as essential backbones of digital communication platforms for their respective companies, making their services increasingly important today. The reward for this challenging but fulfilling role can be significant, with an average annual salary of $201,479. But its true worth goes far beyond this average figure.
Full Stack Developer — $95,939 Per Year
In the dynamic world of technology, full-stack developers are the jack of all trades. Their expertise covers front-end and back-end development, making them key players in the tech industry. Full Stack Developer's duties vary, from handling database-related projects and designing user-friendly websites to working closely with clients during project planning stages.
Chicago's vibrant tech scene puts full-stack developers in high demand. Tech companies constantly search for these skilled professionals, making full-stack development one of the most sought-after roles within this city's tech community. Not only does full-stack development offer lucrative salaries, but it also provides plenty of room for growth and learning to those hungry for knowledge and experience.
If you're considering a career in technology, becoming a full-stack developer offers a rewarding and fulfilling experience. With an annual salary of $95,939, full-stack developers are among the top earners in the Chicago tech industry.
Final Thoughts
Chicago offers an abundance of high-paying tech jobs. Thanks to its vibrant tech scene, opportunities abound for those ready to seize them. However, mastery of Python or Java coding languages combined with strong foundational knowledge in computer science, math, and statistics is critical to unlocking these possibilities.
Remember that it's not only technical skills that matter. Soft skills such as teamwork and problem-solving should not be discounted either. Further, compensation levels depend on many variables, including industry, company size, and location.
With the tech sector's ever-expanding nature, the Windy City represents an exciting path toward a secure, prosperous future. By researching the highest-paying tech jobs in Chicago, you'll have an excellent opportunity to use your passion and talent in ways that matter. Dive in and discover your potential today.
The image featured at the top of this post is ©JaySi/Shutterstock.com.