The auto industry's future isn't powered by gas, but by electricity—with companies like Tesla, GM, Ford, Toyota, and Nissan making bold moves toward a greener transportation future.
As automakers look ahead at how people will be driving in 2050 and beyond, they're all taking different approaches to electric vehicles (EVs). Some are pure EVs, while others are plug-in hybrids.
For some people, buying an electric car can be challenging, since there are so many options to choose from today. Popular EV options like the Chevy Bolt or Nissan Leaf have dominated the press, but there are certainly many other options from a variety of car manufacturers—and the list continues to grow.
Our team of experts has put together a list of every automaker's EVs available for purchase today, so you can discover which one might be right for you.
BMW
BMW has been a leader in the electric car industry since 2014 when it released its first all-electric vehicle, the BMW i3. The company has been known to produce luxury sports cars, SUVs, and more. The German car manufacturer certainly has no shortage of EVs to choose from.
BMW i3
The i3 is one of the most popular electric vehicles from BMW, and for a good reason. It's small, nimble, and fun to drive—and it has a range of 193 miles on a single charge, which is more than enough for most commuters. The car's interior is simple and clean, with a dashboard that doesn't distract from what's most important: driving.
BMW iX3
BMW's iX3 is a full-electric vehicle that combines all the benefits of an electric car with the thrill of driving a BMW. It's compact and fun to drive, but also has all the features you would expect from an SUV. The iX3 has a range of 286 miles, which means you'll barely have to worry about running out of charge on your long trips. When you do need to recharge, you can do it at any standard wall outlet or select charging stations. With its powerful electric motor, the iX3 is perfect for daily commutes and weekend getaways alike.
BMW iX
The iX is BMW's response to Tesla's Model X. It's quite similar to the BMW X5—big, bold, and capable. Unlike the X5, it has a battery that can be either 70kW or 100kW, with the latter providing up to 370 miles on a single charge with roughly 500 horsepower. Due to the two electric motors on each axle, all models feature all-wheel drive.
BMW i4
BMW sees the Tesla Model 3 as a direct competitor to its own i4. With a range of up to 367 miles and the option of a powerful M50 version, this is the kind of car we think will replace the 320d as the most popular BMW in the coming years. It has a great cabin and the latest iDrive technology, just like all BMW EVs.
BMW i7
The new BMW 7 Series is now available for sale, and it is the first iteration of the premium saloon to include an all-electric variant: the i7. It will be offered as the i7 xDrive 60 from the start, with a range of up to 388 miles. This puts it on the same level with or ahead of other competitors. Its 105kWh battery is also capable of super-fast charging.
Ford
The Ford lineup of EVs gets a lot of attention for good reason. Whether you're looking for an SUV or a car, Ford has something for you. Ford may appear to be lagging behind competitors when it comes to EVs, but it has announced that, by 2026, all European models sold will be "zero-emissions capable." 
Ford Mustang Mach-E
This is a Mustang unlike any you've ever seen. The all-new Ford Mustang Mach-E is a four-door electric crossover that deviates from the history of muscular two-doors. But, this isn't your average Mustang—the Mach-E prioritizes performance and technology. It's a radical redesign of the infamous Mustang and a glimpse into Ford's electric future. Other inexpensive electric SUVs that compete with the Mach-E include the Chevrolet Bolt EUV, Volkswagen ID4, and Tesla Model Y.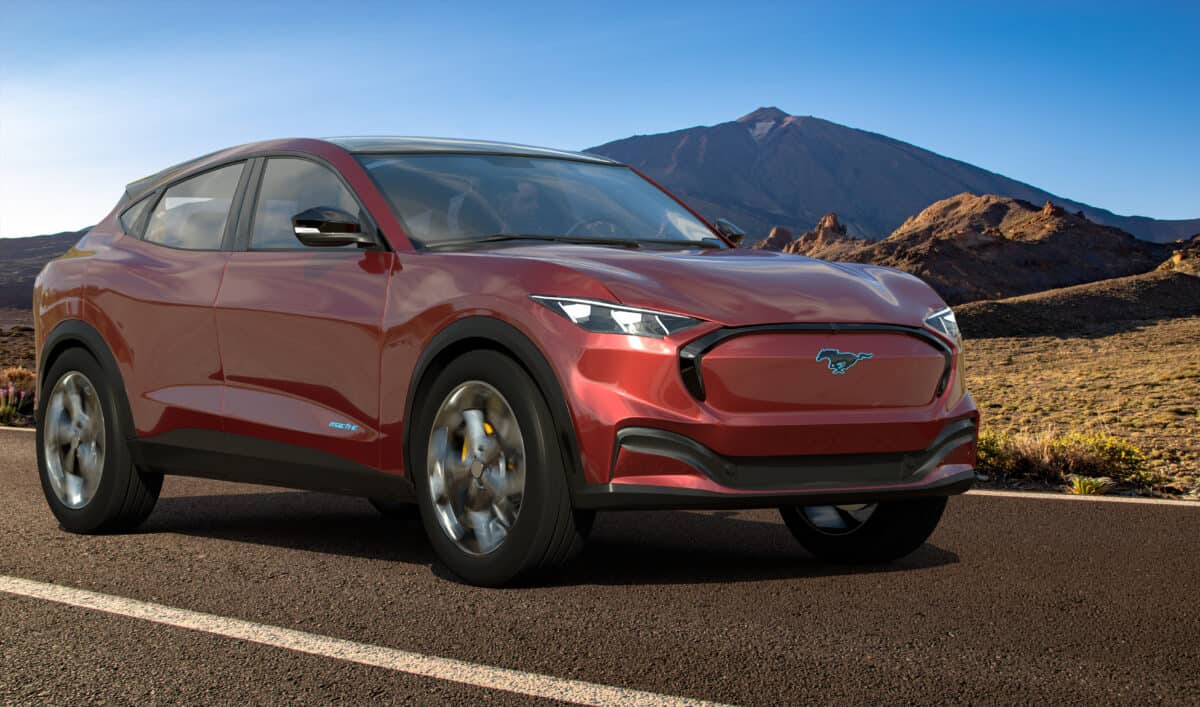 2022 Ford E-Transit Van
Like all other large electric vans, the E-Transit is built on the same fundamental basis as the equivalent diesel variant. The distinction here is in the quality of the electric transformation, capabilities (driving range and performance), and price. The E-Transit Van is much less expensive and significantly better than any competitor, even following price increases after its debut.
It also has genuine advantages over the diesel Transit. While the Ford E-Transit is late to the electric van party, it has set a new standard for the class. Ford hasn't deviated too far from the traditional electric van model, but it has improved on it in every way. Even better, Ford has done so while undercutting most of its competitors on price.
Ford F-150 Lightning
Ford has embarked on its most ambitious innovation since the Model T with the unveiling of the all-electric F-150 Lightning, and the result is a swift and capable pickup truck with zero emissions.
The Lightning keeps much of the exterior and cabin of the normal F-150 but replaces the truck's gasoline-powered V-6 and V-8 engine options with a pair of electric motors and one of two separate battery packs. The Standard-Range battery is reported to go up to 230 miles on a single charge, while the Extended-Range battery goes up to 320 miles.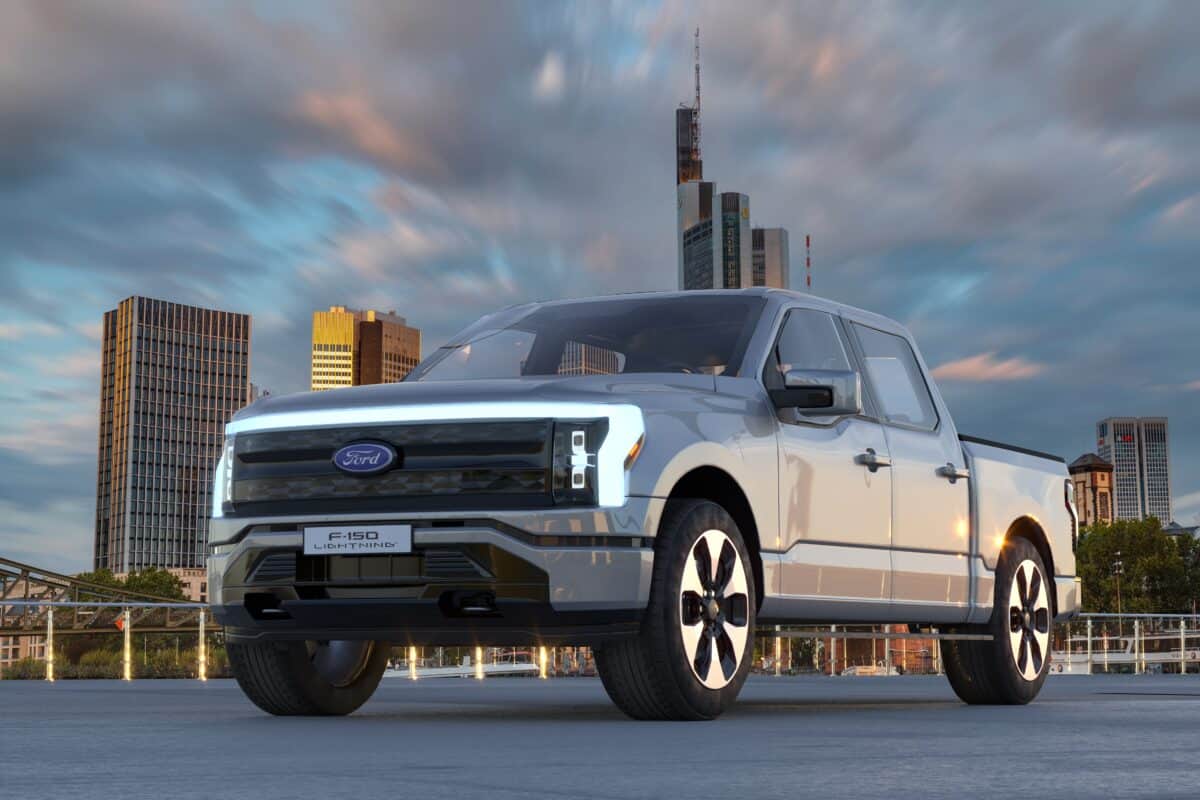 Honda
Honda has gone big on hybrid cars in recent years, but, to date, only has one all-electric model – the Honda E. However, this is likely to change significantly in the next two years, as Honda has pledged that all future European sales will be electric.
Honda E
Honda's only electric car at the moment is the E, sold in Europe and Japan, but not in the US.
It has a range of up to 137 miles on a single charge and can reach 60 mph in under 10 seconds. It has an EPA-rated driving range of 118 miles per gallon equivalent (MPGe) when driven normally. The E is powered by a rechargeable lithium-ion battery that provides an estimated 80 miles of range per full charge. The E comes with several features, including automatic climate control and an integrated backup camera system that can be used for parking or while driving at night without using headlights or taillights (which would require additional accessories).
Hyundai
Hyundai has become synonymous with quality and reliability, and it's no surprise that its EV lineup is no exception. The company has been offering electric vehicles for years now, and it provides a wide range of models that are sure to please drivers of all tastes. If you're looking for something sporty and fun, then the Ioniq Electric may be your best bet. Its innovative technology makes this model one of the most fun-to-drive EVs on the market today.
Hyundai Ioniq
The Hyundai Ioniq is one of the most popular hybrids on the market today. It can go up to 193 miles on a single charge and has a top speed of 95 miles per hour. The 2019 model has new features, like blind spot monitoring, rear cross-traffic alert, and automatic high beams. It also has a battery that can be charged with a wall outlet or through fast charging stations.
Hyundai Kona
Compared to the standard Ioniq, the Kona Electric can be seen as an upgrade. To begin with, it's a crossover rather than a hatchback. It comes in two sizes: a 39kWh model with a range of about 190 miles, and a 64kWh variant with an increased range of 279 miles. The latter allows you to charge the battery from empty to 80% in under an hour and is also compatible with 100kW charging.
Hyundai Ioniq 5
The Ioniq 5, Hyundai's latest all-electric vehicle, is available for purchase today. The Ioniq 5 has a range of up to 300 miles and can go from 0 to 60 mph in less than seven seconds. It also features an efficient lithium-ion battery that allows it to run solely on electricity.
The Ioniq 5 has leather seating, a heated steering wheel, wireless streaming, and an 8-inch touchscreen display with Apple CarPlay and Android Auto compatibility. The model also comes with an optional surround sound system that provides more than 10 hours of music playback time before needing a recharge.
Jaguar
Jaguar has made a name for itself in the luxury car market by offering a wide range of vehicles, including EVs. The company's EV lineup includes the all-electric I-Pace, which was released in 2018, and is now available to order.
The I-Pace
The I-Pace is an SUV that has been designed for comfort and performance. It can travel up to 292 miles per charge and has a battery capacity of 90 kWh. It's hard to believe it's been on the market for two years already, and its range of 292 miles ensures it remains competitive in the face of numerous upcoming models from rivals.
Tesla
Tesla, Inc. is a revolutionary leader in the electric vehicle (EV) industry. Founded in 2004 as Tesla Motors, the company launched the Roadster in 2008 to change the way the world thought of EVs. Stylish, luxurious, and capable of high-speed performance, the Roadster led the way to the production of Models S, 3, X, and Y, with the upcoming release date of the Cybertruck expected in 2023.
Tesla Roadster 
The Roadster was Tesla's first-ever car. There were numerous versions of the car, including ones produced in 2007, 2011, and 2013. A second generation of the car was announced in 2017, one that would (allegedly) be able to get from 0 to 60 mph in 1.9 seconds. However, the second generation of the car has been hit by numerous delays, with the new version now not being expected until 2022.
Tesla Model 3
The Model 3 was first released in July 2017 and has since become one of the most popular electric vehicles on the market. The Model 3 has a range of up to 360 miles and can accelerate from 0 to 60 mph in as little as 3.5 seconds. The Tesla Model 3 is also one of the safest cars on the road, with a 5-star safety rating from the National Highway Traffic Safety Administration.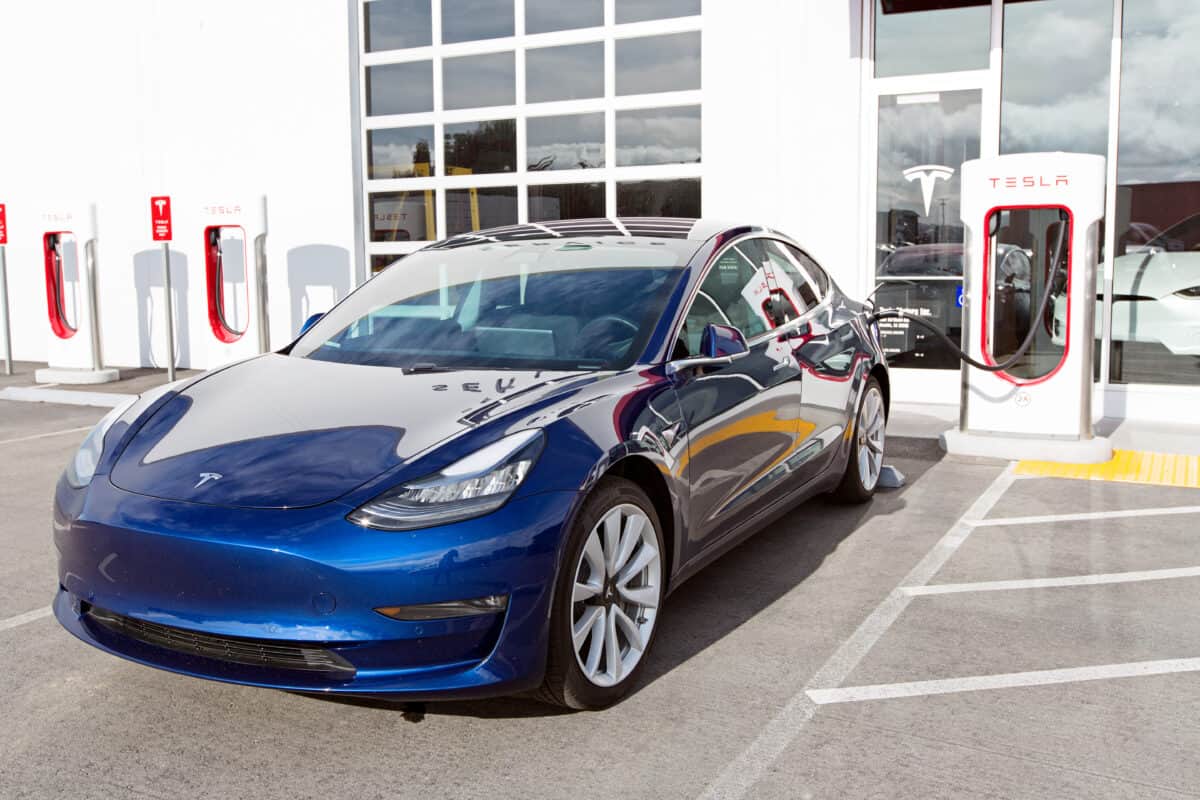 Tesla Model S
Depending on the configuration, the Tesla Model S offers the fastest acceleration of any electric vehicle currently in production. However, the Model S appears somewhat old compared to more contemporary versions such as the 3 and the Y. Still impressive, although there are superior alternatives available.
Tesla Model X
The Tesla Model X, like the Model 3, claims to be capable of traveling up to 360 miles between charges. Unlike the Model 3, it has beautiful gull-wing rear doors, an intimidating SUV appearance, and seating for seven people inside. This was also the model that a slew of new electric SUVs set out to emulate.
Tesla Model Y
A compact crossover with seating for either five or seven, the 2022 Tesla Model Y is already one of the company's most popular vehicle choices. Bridging the gap between the 4-door sedan and the more SUV-like Model X, the Tesla Model Y fits nicely in the middle of the Tesla lineup. Introduced in 2020, the Tesla Model Y has already proven to be one of the most successful electric vehicles available today. 
Kia
Along with its Korean counterpart Hyundai, Kia has also knocked it out of the bag with its recent EVs. The gorgeous EV6 is now available, and other spectacular electric vehicles are expected to emerge in the years to come. The e-Niro is already well-known for its impressive performance.
Kia Soul
If you're looking for an electric SUV, Kia's Soul EV is a great choice. It delivers up to 280 miles of range on a single charge. You can upgrade the motor and battery if you want to keep driving longer! The Soul EV comes with Apple CarPlay, Android Auto, and an 8-inch touchscreen display.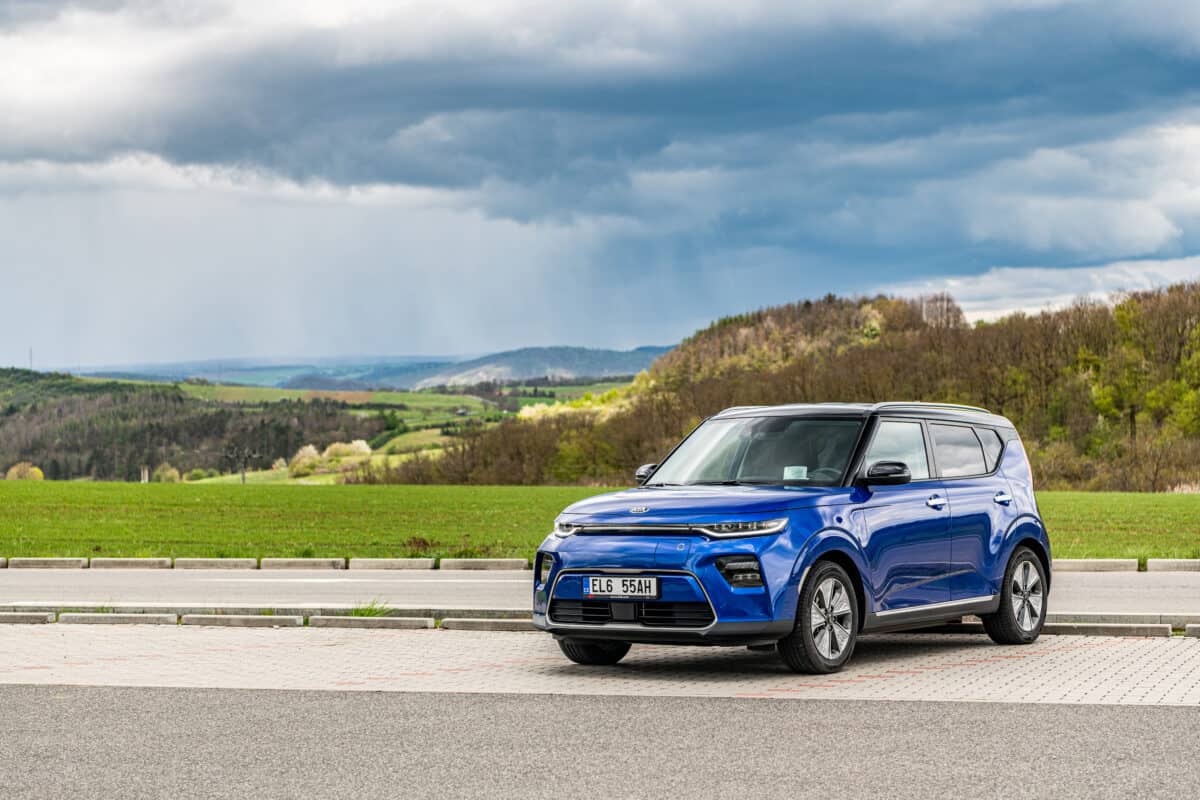 Kia Niro
If you're looking for a sedan, Kia has that covered too. For the Niro, Kia provides two battery configurations, each of which powers a single electric motor. The base 39 kWh model generates 134 horsepower and has a stated range of 180 miles, while the 64-kWh model produces 201 bhp and has a range of 282 miles on a single charge.
Kia Niro EV Crossover
The Kia Niro EV is a middle-of-the-pack crossover with an affordable $39,990 base price. The KIA electric SUV's single motor develops 201 horsepower and outputs 291 ft-lbs of torque. The torque enables accelerating from 0 to 60 mph in 6.2 seconds. A full charge enables driving 239 miles according to EPA estimates.
Kia EV6
A bit more performance-focused than the Niro, the Kia EV6 speeds from 0 to 60 mph in 4.6 seconds. It also gets 310 miles of range out of one complete charge. A fast charger can potentially top its charge up to 80% in just 18 minutes, too. It starts at $41,400.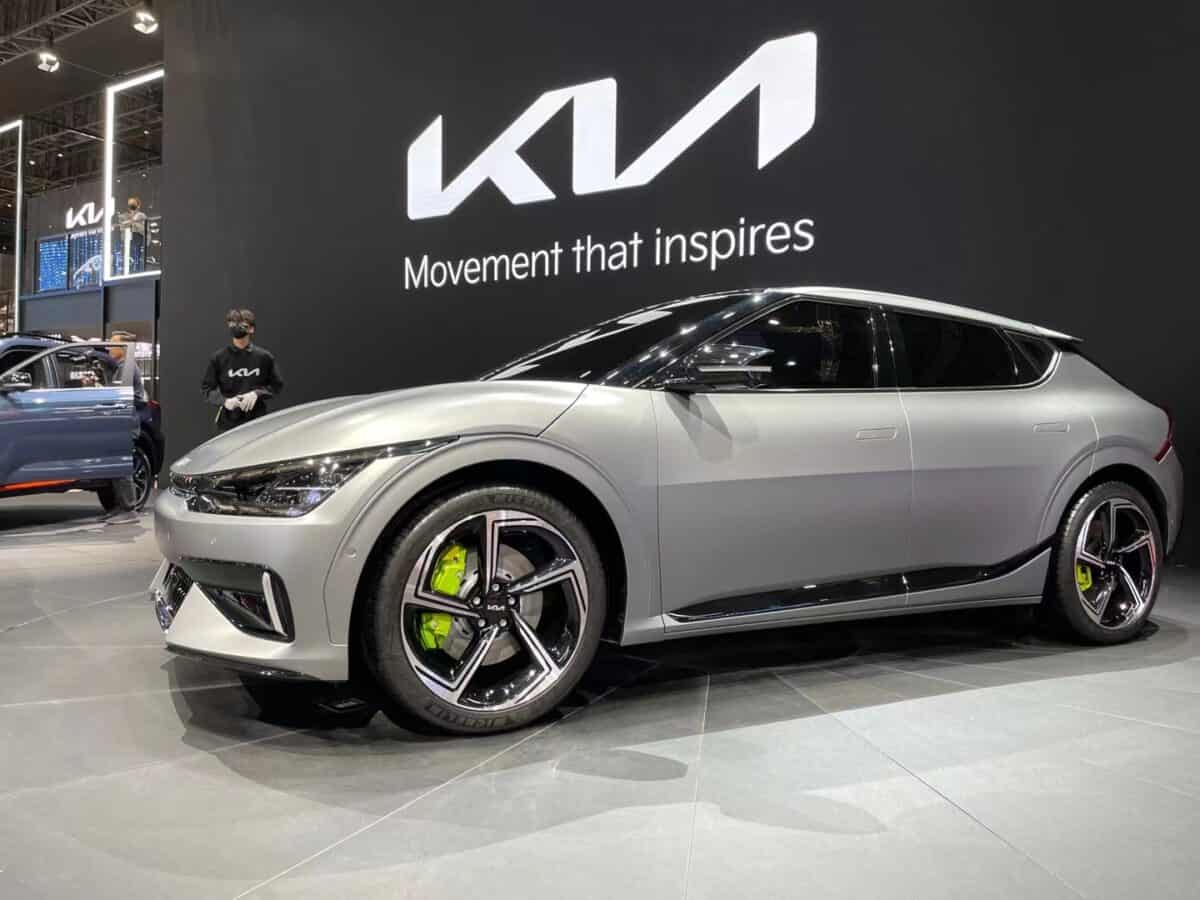 Lexus
The Lexus brand has long been synonymous with luxury, quality, and reliability. Now, the automaker is adding environmentally friendly to that list with a range of new EVs. However, to date, only one model is all-electric, but there will be plenty more EVs from the company over the coming years.
Lexus UX
The Lexus UX 300e is the brand's first all-electric model. With up to 200 miles of range coming courtesy of its 54.3kWh battery, it is capable of 50kW DC fast-charging, allowing it to charge from 0 to 80% in less than an hour. With its premium styling and quality interior, we should see more all-electric Lexus models hit the market soon.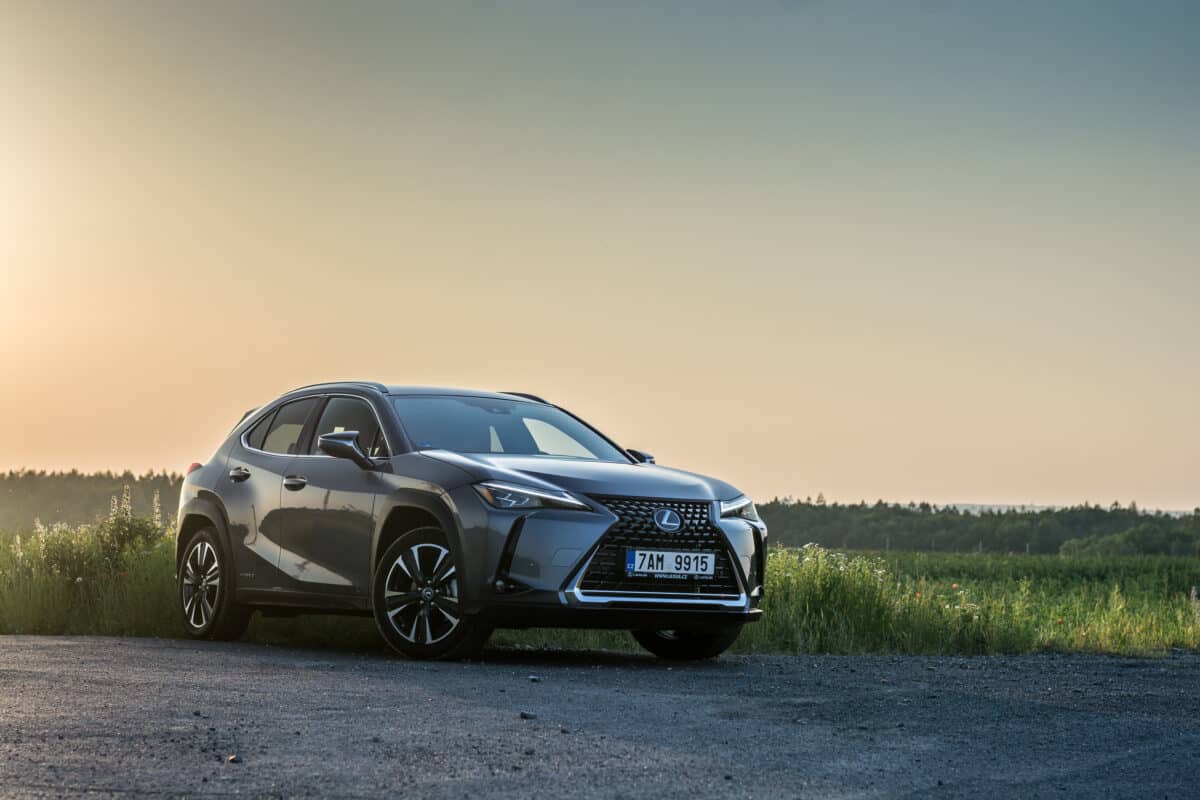 Mazda
Mazda had previously said it would remain with gasoline-powered vehicles for as long as possible, but it has also started to produce electric vehicles. The MX-30 is now on the market, and by 2025, a trio of new vehicles will be introduced on an entirely new platform.
Mazda MX-30
The MX-30 is a stylish and practical five-door SUV with a spacious interior and a range of advanced safety features. It's also fun to drive, with nimble handling and instant acceleration. The MX-30 is available now in select markets, with plans to expand availability globally in the coming years.
Mercedes
Mercedes has a sound plan to offer an electrified version of every model in its lineup by 2030, much like other premium German automakers. Numerous models in the so-called EQ range are already available for purchase, and a slew of new ones are scheduled to be on sale in 2022 and 2023. Despite the new platforms, all EQ vehicles are offered in various recognizable trim levels, including the AMG Line.
Mercedes EQC
Mercedes' response to the Audi e-tron is the EQC. It's one of the flashier EVs now on the market and is refined, sleek, and powerful. If you're looking for a calm and sophisticated EV, the EQC is the way to go. However, its 255 miles of range might not be as spectacular as the Jaguar I-Pace or Audi e-tron. Still, its luxurious tech-filled cabin and ride quality put it ahead of competitors.
Mercedes EQA
The Mercedes EQA crossover is quite similar to the EQC. With more than 263 miles of range combined with Mercedes' quality fittings, it's a practical and premium EV. Mercedes has been ahead of the game when it comes to electrification, and this small crossover has already become a popular choice.
Mercedes EQB
The Mercedes-Benz EQB is expected to be a practical seven-seater SUV with a range of approximately 300 miles between charges. It gets the same aesthetic elements as the rest of the EQ lineup and, thanks to its third row of seats, offers more practical features than similarly priced competitors.
Nissan
Nissan is one of the top automakers in the world when it comes to electric vehicle manufacturing. In fact, they've been at the forefront of the EV industry for years now—and that's why we're so excited about their latest offerings. To start, Nissan has made a name for itself with their all-electric Leaf line. These cars are great for people who want an affordable way to go green without sacrificing style or performance.
Nissan Leaf
The Nissan Leaf is still a fantastic option for a family car in its current form. Although its range is no longer as amazing as it once was, it combines an all-electric engine with many cutting-edge safety technologies, like Nissan's e-pedal and adaptive cruise control.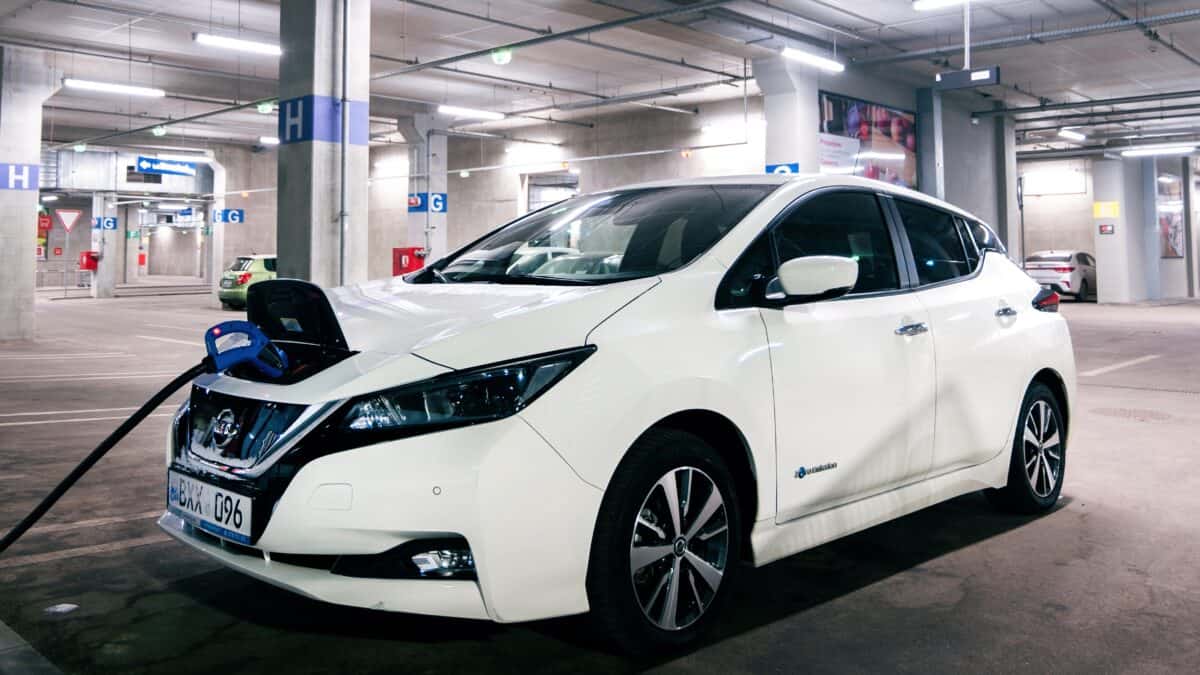 Nissan Ariya
The Ariya comes with a number of features that make it stand out from other EVs: front-wheel drive, rear-wheel drive (with a hybrid system), and an all-electric range of up to 285 miles. The car has an interior with room for four passengers and luggage, but it lacks the range or power of more expensive options like the Tesla Model 3.
Polestar
Swedish automaker Polestar has made headway in the electric vehicle market, and the Polestar 2 is one of its greatest competitors to the Tesla Model 3. The Polestar 3 is scheduled to debut next year, and numerous other concept cars offer hints about what is in store.
Polestar 2
The all-new Polestar 2 is an electric performance fastback that blends thrilling driving with cutting-edge technology, making it the perfect car for those who want it all. With a range of up to 335 miles and a 0 to 60 mph time of under 5 seconds, the Polestar 2 is designed to turn heads and get you where you need to go quickly and efficiently.
Polestar 3 SUV, an advanced Polestar 2 with a larger body, is set for launch in 2023.
Porsche
Porsche is one of the most popular car manufacturers in the world. They're known for producing high-quality luxury vehicles that are both technologically advanced and aesthetically pleasing. Porsches EVs available today include the Taycan and Macan, which are yet to be released to the market.
Porsche Taycan
Porsche may still produce some of the most coveted combustion-engined vehicles available, but the Taycan shows it is also capable of making an EV that is equally thrilling and alluring. It's obvious that Porsche will continue to rule the performance market with its electric-powered cars, given how fast it is and the 300-mile range it offers.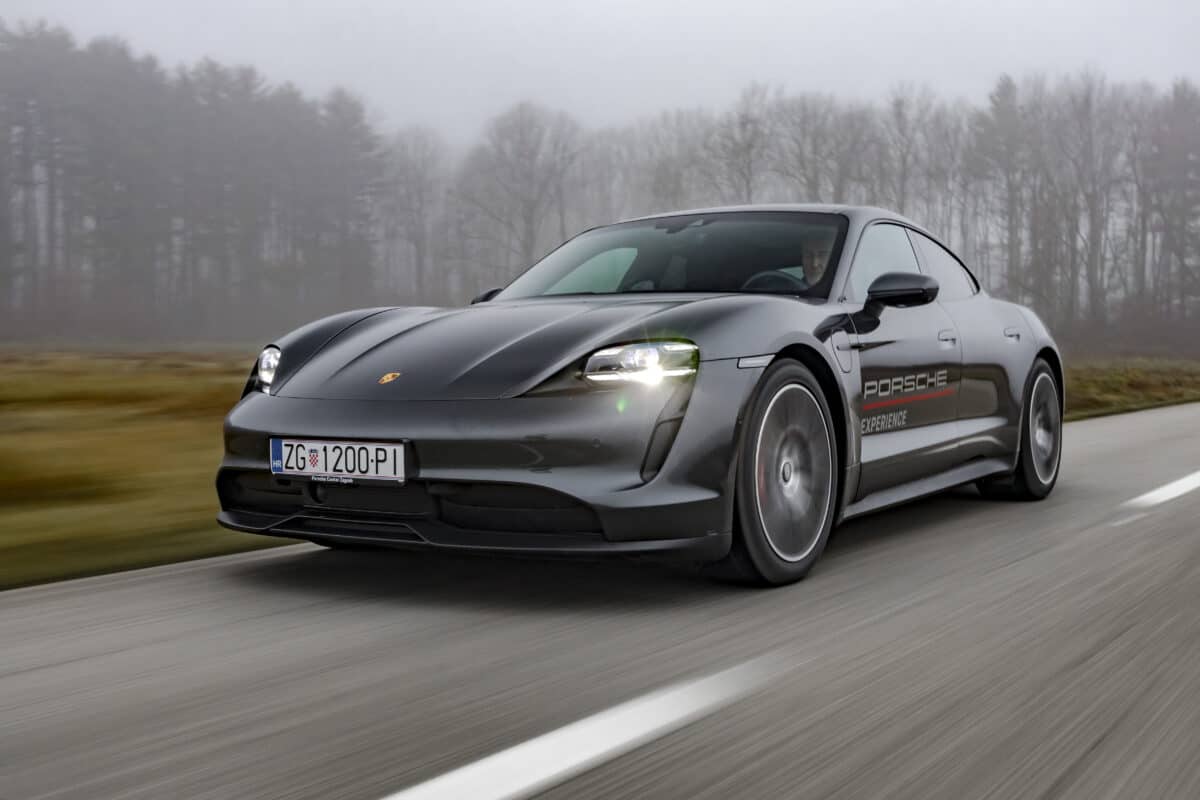 Renault
Renault is one of the world's most popular and well-known car manufacturers. The French automaker Renault has a number of different electric vehicles (EVs) available on the market today. There's a total of eight all-electric Renaults planned by 2025, and the Megane E-Tech is the first example of its next-gen EVs.
Renault E-Tech Megane
Renault has recently unveiled the all-electric Megane E-Tech, the latest edition of the car that replaces the hatchback with an SUV silhouette. With a range of up to 292 miles, a high-tech cabin, and an innovative chassis, it will begin with two batteries: 40kW and 60kW. They produce 130 and 218 horsepower, respectively, and offer quick charging up to 130 kW.
Renault Zoe
This is one of the best-selling electric cars on the market today!
It's stylish, has excellent performance for its size, and it's incredibly efficient. It has a range of up to 200 miles on a full charge. If you're looking for an affordable option to get you around town easily and comfortably, this might be your best bet.
Audi
Audi is a German automobile manufacturer of luxury vehicles. The company is a division of the Volkswagen Group, a multinational conglomerate that operates several major brands. They now have a handful of fully electric vehicles on the market, with at least 14 more slated for release by 2025.
Audi e-tron
The Audi e-tron is the first electric SUV from Audi. It's a high-performance luxury SUV with a range of 190 miles on one charge. The interior looks sleek and modern, thanks to its three-dimensional dashboard design and LED light strips on the center console. The seats are also very comfortable, making this car one you'll want to spend time in during your commute or when you're out exploring new areas.
Audi e-tron GT
The Audi e-tron GT can be considered a substitute for the Porsche Taycan. All variants have a range of more than 290 miles, while the RS (the first EV to hold this legendary Audi moniker) can accelerate from 0 to 62 mph in just 3.3 seconds.
Audi Q4 e-tron
The Audi Q4 e-tron is slightly less practical than the bigger e-tron but is more fashionable. The Audi Q4 e-tron is one of the most advanced SUVs on the market. Even the base model can travel up to 217 miles between charges.
NEXT UP…