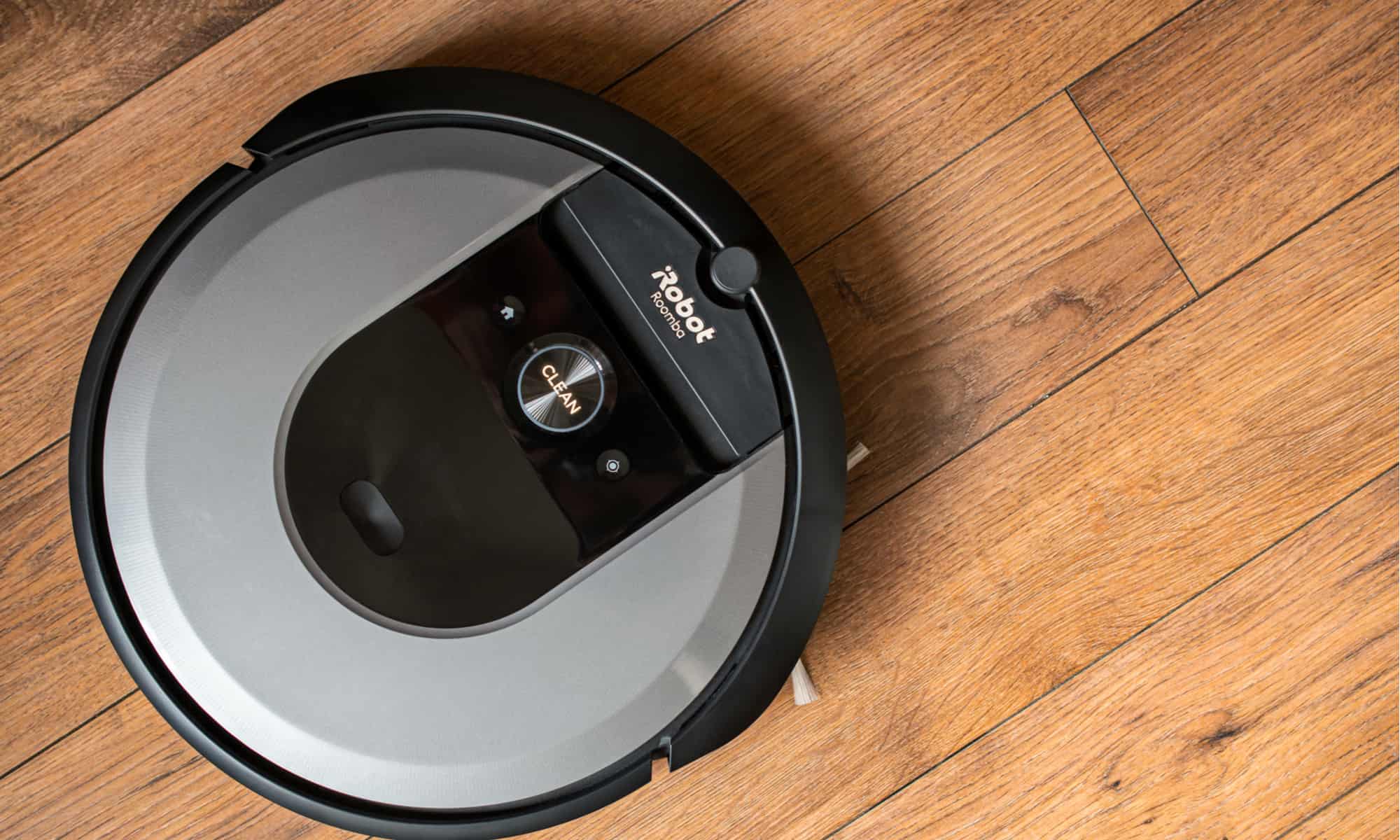 Roomba vacuum cleaners have long been associated with innovation and quality. The Roomba i1 vs. i3 models have become highly sought-after due to their advanced features and exceptional performance. We'll provide an in-depth comparison between the two models so you can decide which one best meets your cleaning needs. So, let's dive into the world of iRobot's Roomba and explore the i1 and i3 models in detail.
Roomba i1 vs. i3: Side-By-Side Comparison
| | | |
| --- | --- | --- |
| Feature | Roomba i1 | Roomba i3 |
| Dimensions | 13.5 inches width x 3.6 inches high | 13.26 inches wide x 3.63 inches high |
| Weight | 7 lbs | 7.28 lbs |
| Suction Power | 10X suction power | 10X suction power |
| Recharge and Resume | Yes | Yes |
| Dirt Detect™ Technology | Yes | Yes |
| Voice Control | Compatible with Google Assistant and Alexa | Compatible with Google Assistant and Alexa |
| Smart Home Integration | Compatible with iRobot Home App | Compatible with iRobot Home App |
Best for Budgets
We earn a commission if you make a purchase, at no additional cost to you.
Roomba i1 vs. i3: What's the Difference?
Roomba has been synonymous with high-quality robotic vacuum cleaners for many years. Their Roomba i1 & i3 models continue that legacy. While they share many similarities, several key distinctions set them apart. Let's evaluate each vacuum's features to understand how it impacts performance and determine which model best suits your needs.
Design
Design plays a significant role in the performance of robotic vacuums, as it determines their capacity to navigate various obstacles and fit into tight spaces. Although similar at first glance, Roomba i1 and i3 have notable distinctions upon closer examination.
Roomba i1 and i3 have a circular design that helps them easily maneuver around corners and furniture. Their low profile enables them to fit underneath low furniture like beds or sofas. This is perfect for those who want a thorough home cleaning without moving heavy furniture.
The Roomba i1 measures 13.5 inches across and stands 3.6 inches high, making it a compact machine that easily fits through tight spaces. Furthermore, its bumper is soft yet durable – helping protect furniture and walls from scratches or scuffs.
The Roomba i3 is slightly smaller than its larger counterpart, measuring 13.26 inches across and 3.63 inches high. However, it still maintains a slim design that can fit under most furniture without issue. This model also boasts an updated bumper featuring a more prominent rubberized texture to provide extra protection to furniture and walls.
Roomba i1 and i3 are relatively lightweight, with the former weighing 7 pounds while the latter boasting 7.28 pounds. This lightweight design makes them easy to transport from room to room, upstairs and downstairs.
Technology
Robotic vacuum cleaners are only as good as their technology. Roomba i1 and i3 are equipped with cutting-edge technology to navigate obstacles while cleaning efficiently. However, the Roomba i3 boasts additional features that set it apart.
The Roomba i1 and i3 feature iAdapt Navigation technology, enabling them to map your home and avoid obstacles. This system utilizes cliff, bumper, and optical sensors, which help prevent accidents like falling down stairs or bumping into furniture. Furthermore, both models of Roomba can be controlled with voice commands via Amazon Alexa or Google Assistant.
The Roomba i1 and i3 go further with their i1+ and i3+ Clean Base Automatic Dirt Disposal system. This feature enables these models to automatically empty its dustbin into the Clean Base, a self-contained bag that holds up to 60 days' worth of dirt and debris. That way, you don't have to worry about manually emptying after each cleaning session.
Additionally, the Clean Base also has an AllergenLock bag which traps pollen and mold for more hygienic cleaning solutions for those suffering from allergies or respiratory issues. Its high-efficiency filter captures up to 99% of pollen, dust mites, and other allergens as small as 10 microns in size. The Roomba i1 and i3 also have a Dual Multi-Surface Rubber Brush system featuring two brush rolls that work together to clean carpets and hard floors efficiently.
Performance
Roomba i1 and i3 vacuum cleaners are remarkably efficient in terms of performance. Both models' robust suction systems excel at collecting dirt, debris, and pet hair from carpets, hardwood floors, and other surfaces. With advanced motors, the Roomba i1 and i3 deliver up to 10 times the suction power. This makes them much better at deep-cleaning carpets and extracting stubborn dirt.
In addition to the powerful motors, the i1 and i3 boast several other features that enhance their performance. For instance, they have a dirt detection system that can identify areas with dirt and focus its cleaning efforts there. Furthermore, their dual multi-surface brushes adjust according to different floor types, guaranteeing thorough coverage across all surfaces.
The Roomba i1 and i3 can also map and remember multiple floor plans. This means you can use it to clean different home floors without manually adjusting settings or moving them between floors.
Convenience
Convenience is one of the top considerations when selecting a robotic vacuum cleaner, and both Roomba i1 and i3 offer features designed for effortless cleaning. Both models are compatible with voice control assistants like Alexa or Google Assistant, so you can start or stop cleaning with just your voice command!
Both models also have a scheduling function that allows you to set up your Roomba to clean at specific times each day, regardless of whether you are home. Roomba i1 and i3 also have multi-surface brushes that can adapt to different floor types, such as carpets or hardwoods. This allows them to clean efficiently and effectively on any surface.
Best for Larger Homes
We earn a commission if you make a purchase, at no additional cost to you.
Roomba i1 vs. i3: 7 Must-Know Facts
Roomba i1 and i3 are excellent choices for homes with pets, as they come equipped with a high-efficiency filter that captures 99% of pets' allergens.
Roomba i1 and i3 are compatible with the iRobot Home app, allowing you to schedule cleaning sessions, monitor progress and customize preferences for optimal convenience.
Both models come with accessories, such as replacement filters, side brushes, and charging cords, which can be purchased separately.
Roomba i1 and i3 have an ultra-slim profile, making them ideal for cleaning under low furniture or hard-to-reach places.
Both models feature a cliff detect sensor to prevent them from falling down stairs or off ledges.
Both models are compatible with voice assistants like Amazon Alexa and Google Assistant, enabling you to control the robot with voice commands.
Both models feature an edge-sweeping brush to reach corners and along walls easily.
Roomba i1 vs. i3: Which One Should You Use?
The Roomba i1 is an entry-level model with Wi-Fi connectivity and intelligent navigation, making it a popular choice for budget-minded consumers. Boasting its patented 3-Stage Cleaning System and Rubber brushes that are dual multi-surface, the Roomba i1 effectively cleans carpets, rugs, and hard floors. Furthermore, its high-efficiency filter can capture up to 99% of allergens, pollen, and dust particles — perfect for people with allergies or pets!
The Roomba i3 is an upgrade over its predecessor and offers more advanced features. Like the i1, it also has Wi-Fi connectivity and smart navigation, and its powerful motor provides ten times more suction power. Additionally, its Rubber brushes that are dual multi-surface adjust and flex to stay in constant contact with carpets or hard floors — making it simpler to clean different surfaces simultaneously.
Both Roomba models can handle homes up to 1,000 square feet, though the Roomba i3 may be better suited for larger households due to its more powerful motor and advanced cleaning features. Moreover, if you have pets or suffer from allergies, the Roomba i3's high-efficiency filter captures 99.99% of cat and dog allergens – making it the ideal choice for larger households.
•   Features iAdapt navigation technology to map your home and avoid obstacles

•   Can be controlled with voice commands via Amazon Alexa or Google Assistant

•   Automatic dirt disposal system

•   Delivers up to 10 times the suction power

•   High-efficiency filter that captures 99% of pets' allergens




Buy Now

We earn a commission if you make a purchase, at no additional cost to you.

03/14/2023 10:51 pm GMT

iRobot Roomba i3 EVO (3150) Wi-Fi Connected Robot Vacuum – Now Clean by Room with Smart Mapping Works with Alexa Ideal for Pet Hair Carpets & Hard Floors, Roomba i3

$244.99 ($244.99 / Count)

iAdapt navigation maps your home and utilizes sensors to avoid obstacles and prevent accidents
Features the Clean Base Automatic Dirt Disposal system
High-efficiency filter can capture up to 99% of pollen, dust particles, and other allergens
Compatible with voice control assistants like Alexa or Google Assistant
The powerful motor provides ten times more suction power




Buy Now

We earn a commission if you make a purchase, at no additional cost to you.

03/15/2023 05:49 pm GMT