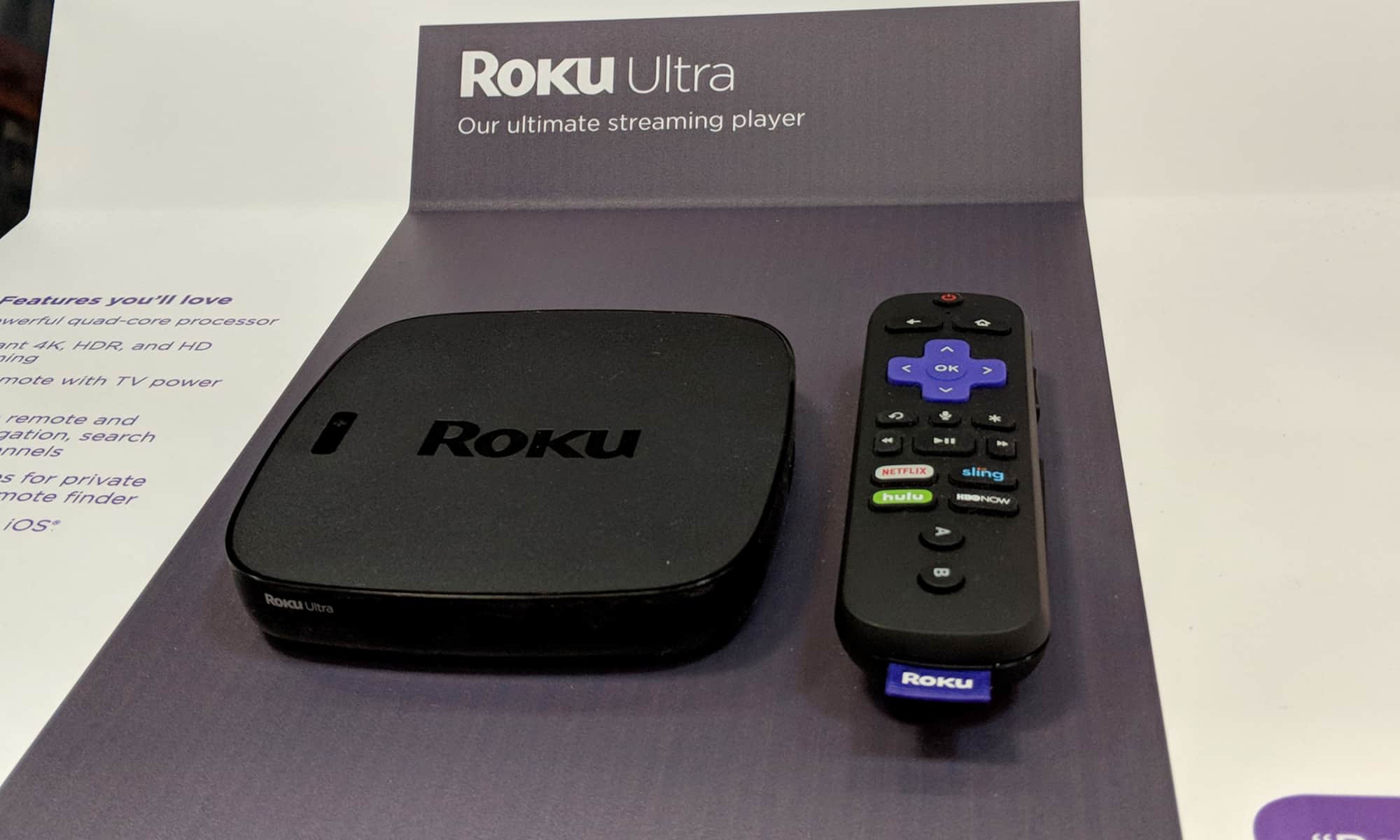 Key Points
Roku and Fire Stick both provide streaming services to customers.
Both the Roku and the Fire Stick are attempts at allowing users to access streaming apps like Netflix on a regular TV.
Roku and the Fire Stick only have an initial hardware cost (to purchase the device) and no subscription cost to keep using it. Although subscriptions to the streaming platform itself still has a fee.
The streaming wars have been waging for quite some time now. Generally speaking, people have settled into their personal favorites regarding their favorite services and hardware, but occasionally, it's time for an upgrade. A quick Google search of "best device to watch Netflix on" shows just how convoluted things can be.
A simple solution is all most people are interested in, but marketing dollars can make it a bit tricky! Today, we are going to compare two of the largest players in the streaming hardware game: Roku and the Fire Stick. Both devices allow app downloads and unique streaming offerings to users, but is there a difference between the two? That's what we are here to find out!
By the end of this article, you should be able to make an informed decision as to whether a Roku or a Fire Stick is better for your house. Let's get started.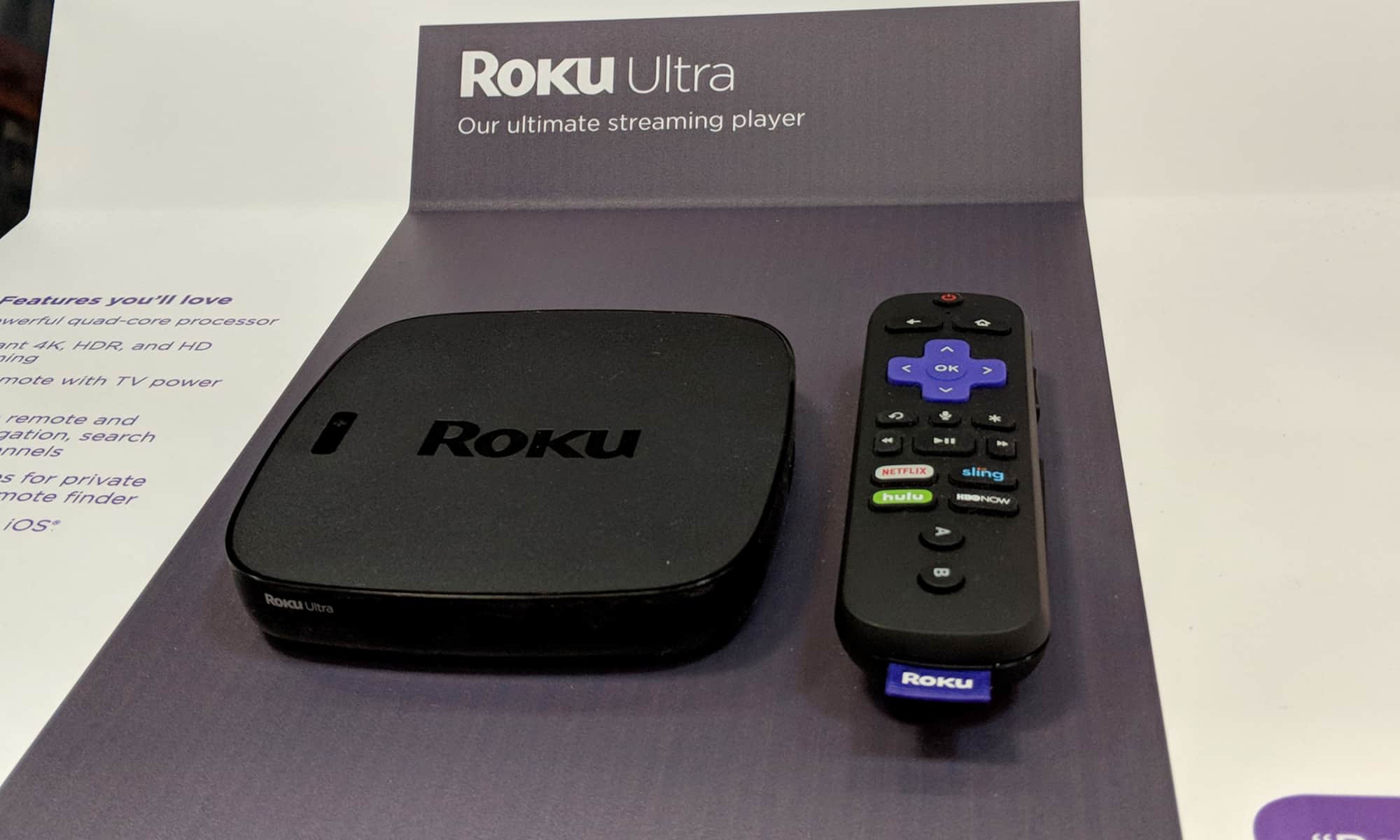 Roku vs Fire Stick: Side-by-Side Comparison
| | Roku | Fire Stick |
| --- | --- | --- |
| Initial Release: | May 2008 | November 2014 |
| Models: | Six+ models and accessories | Five models |
| Television Support: | Supports most television models. Connects through HDMI. | Supports most television models. Connects through HDMI. |
| Streaming Quality: | Up to 4k, depending on the model. | Up to 4k, depending on the model. |
| Price: | Ranges from $17.99-$320.00 | Ranges from $29.99-$119.99 |
| Voice Control: | Compatible with Google, Alexa, and Apple | Only compatible with Alexa |
Roku vs Fire Stick: What's the Difference?
What is Streaming Hardware?
Both the Roku and Fire Stick are streaming devices that allow users to turn their televisions into "smart TVs." Essentially, plugging in an HDMI cable allows you to stream things like Netflix and Disney+ over Wi-Fi, even if your television doesn't have a built-in wifi connection already.
For many, hardware streaming devices are used as a replacement for satellite television packages as they offer access to the most popular apps for only a small entry fee. Others use these devices in tandem with a satellite or cable box, allowing them to stream as well as receive traditional television channels.
Both the Roku and the Fire Stick are attempts at allowing users to access streaming apps (Netflix, HBO MAX, and more), just from different companies. As such, there are more similarities between them than there are differences. Still, it's important to know which one is best for you.
Here's our comparison.
Content Availability
Both the Roku and Fire Stick have built-in app stores that allow users to select the apps they want to stream content from on their television. As far as the most popular apps go, both the Roku and the Fire Stick are identical. Both can stream the following:
Netflix
Hulu
Prime Video
Disney+
HBO MAX
Spectrum
Tubi
Paramount+
Peacock
YouTube TV
Pluto TV
Discovery+
Sling
Starz
Showtime
and more
If you are wondering whether you will be able to watch your favorite shows on the big streaming apps, both companies offer an extremely wide selection. There is a slight difference, however. In addition to the major streaming services, Roku also offers "channels" to its users. These aren't traditional channels as you imagine them, but certain apps that have been created for extremely niche content needs.
In America, for example, large churches will often have their own streaming channels on Roku where you can watch their curated content. Additionally, these channels are free to use.
If the primary streaming apps are all you need, there truly isn't a difference between the two. If you are interested in some smaller, niche apps, however, Roku may be a bit more expansive.
NOTE: Although an app is offered on either of the device's platforms for free, there will likely be a subscription required to access the content. The cost is the same across both devices, but there is still a cost to access apps like Netflix or HBO MAX.
Pricing and Models
In the world of streaming, there are generally two costs to be aware of: hardware costs and subscription costs. Thankfully, both the Roku and the Fire Stick only have an initial hardware cost (to purchase the device) and no subscription cost to keep using it (keep in mind that many apps and streaming services within these devices DO require a subscription, i.e., Netflix).
Simple price comparison isn't all that easy because both companies have multiple "tiers" of hardware, each with its own features and associated cost. Here's a quick table to help you see which devices from each company compete against one another.
Overall, Roku has more options than Amazon. There are small feature differences in the cheaper and middle models, but the main differences are evident in the high-end options. The Streambar and Soundbar both offer high-quality sound and act as the standard streaming stick, whereas the Fire Cube doesn't provide high-quality sound and only acts as an additional smart speaker in your home.
Compatability
There are two important things to consider when looking at streaming stick compatibility: smart home and television compatibility. The easier of the two is television compatibility.
All of the models from both companies connect to your television through an HDMI port, although some of the advanced models on either side offer connection through an optical cable. Additionally, all of the models can connect to Wi-Fi, with some of the advanced models allowing Ethernet connection for more stable streaming.
In addition to television compatibility, we have smart home compatibility. There are three main players in the smart home voice control category: Amazon Alexa, Apple, and Google. The Roku can be integrated and controlled by all three, while the Fire Stick is only compatible with Amazon Alexa.
If smart home automation or control isn't important for you, then either one should work fine. If you happen to already be invested in the Google or Apple ecosystems, however, the Roku is probably better.
Interface
The interface of a device is the digital landscape on the screen that you interact with to select your content. Since both have their own software, the interfaces are distinctly different from one another. Ultimately, your interface preference isn't a dealbreaker.
Roku is often regarded as a bit more user-friendly and offers some menu customization. Amazon is integrated into your Amazon account and allows you to purchase or stream content across various Amazon devices. Neither are dealbreakers but probably worth consideration.
Roku vs Fire Stick: 11 Must-Know Facts
Let's go over a few of the must-know facts about the Roku and the Fire Stick.
Offers a wider variety of hardware options
Can use the most popular streaming apps, as well as free "channels"
Connects to almost any television and is easily installed
Compatible with Apple HomeKit, Amazon Alexa, and Google Home
Comes with remote and voice controls
Offers multiple hardware options
Can use the most popular streaming apps but doesn't offer free channels
Connects to almost any television and is easily installed
Compatible with Amazon Alexa
Compatible with Dolby Atmos
Comes with remote and voice controls
Which One Should You Choose?
Choosing between Roku vs Amazon Fire Stick products mostly comes down to your preferences and your current compatibility. They are extremely similar, and both companies provide an array of options for almost every situation. Still, here are our choices, depending on your current situation.
Roku Ultra | Streaming Device HD/4K/HDR/Dolby Vision with Dolby Atmos, Bluetooth Streaming, and Roku Voice Remote with Headphone Jack and Personal Shortcuts, includes Premium HDMI® Cable
Outrageously powerful: Enjoy a lightning-fast interface and channels like Sling, Hulu, Netflix, and Prime Video that launch in a snap on the fastest, most powerful Roku player ever
Our best Wi-Fi: Enjoy fast, smooth TV streaming in any room in the house with our best Wi-Fi or choose to wire up over Ethernet
Cinematic streaming: Roku Ultra is the centerpiece of your home theater with spectacular 4K and Dolby Vision picture plus immersive Dolby Atmos sound
Find your lost remote: Simply press the button on your streaming device and your Roku remote will play a sound
No more juggling remotes: Power up your TV, adjust the volume, and control your streaming device with one Roku voice remote
We earn a commission if you make a purchase, at no additional cost to you.
For most people, the Roku Ultra is the perfect combination of price, power, and features. It's cross compactable with Amazon, boasts extra content, and has a slightly more intuitive interface. If we had to choose, we would say that the Ultra is probably best for anyone looking for quality 4k streaming.
Fire TV Stick 4K, brilliant 4K streaming quality, TV and smart home controls, free and live TV
Cinematic experience - Watch in vibrant 4K Ultra HD with support for Dolby Vision, HDR, and HDR10+.
Home theater audio with Dolby Atmos - Feel scenes come to life with support for immersive Dolby Atmos audio on select titles with compatible home audio systems.
Endless entertainment - Stream more than 1 million movies and TV episodes from Netflix, Prime Video, Disney+, Peacock, and more, plus listen to millions of songs. Subscription fees may apply.
Live and free TV - Watch live TV, news, and sports with subscriptions to SLING TV, YouTube TV, and others. Stream for free with Pluto TV, Freevee, YouTube and more.
Alexa Voice Remote - Search and launch content with your voice. Get to favorite apps quickly with preset buttons. Control power and volume with one remote.
We earn a commission if you make a purchase, at no additional cost to you.
If you are a die-hard Amazon user, we don't blame you! Keeping everything "in the ecosystem" is a great way to make sure that things stay simple and natively work together. The Fire Stick 4k has all the features that the Ultra does, even if it is slightly less powerful. Additionally, it's portable and allows for high-quality 4k streaming of all your favorite services.
Roku Streambar | 4K/HD/HDR Streaming Media Player & Premium Audio, All In One, Includes Roku Voice Remote
Built-in 4K streaming device: Enjoy an easy, fast interface with popular channels and endless free entertainment—stream in brilliant HD, 4K, and HDR picture with sharp resolution and vivid colors...
Watch what you love: Stream a massive selection of free, live, and premium TV, including Roku Originals and 300 plus live TV channels for free on The Roku Channel
Surprisingly big sound: Listen in awe as four internal speakers fill your room with clean, pure sound featuring Dolby Audio—calibrated for boosted volume and crisp dialogue, you'll love how great...
Customizable home screen: Put your favorite channels like Netflix, HBO Max, Disney Plus, Prime Video, and more front and center—less scrolling, more streaming
Smarter than your average soundbar: Roku Streambar produces sound well beyond its size with the help of advanced audio engineering within the Roku OS—boosted volume and speech clarity will make your...
We earn a commission if you make a purchase, at no additional cost to you.
Roku Smart Soundbar, 4K/HD/HDR Streaming Media Player & Exceptional Audio Includes Roku Voice Remote
Watch what you love: Upgrade your streaming with a massive selection of free, live, and premium TV, including Roku Originals and 150 plus free Live TV channels on The Roku Channel
Powerful 4K streaming: Stream what you love with the built-in Roku player, including free TV, live news, sports, movies, and more from thousands of channels. Plus enjoy HD, 4K, or HDR picture...
Premium sound: Enjoy a cinematic experience with expanded frequency range and dynamic bass from 4 full-range soundbar speakers. Calibrated for full, rich sound, you'll hear your favorite TV in...
Live TV without cable: Never miss the most talked-about events, award-winning shows, and latest blockbuster hits. It's easy to stream what you love and cut back on cable bills
Elevate your music: From pulsing rock to symphonies that surround you, enjoy your music in vibrant, studio-quality sound. Simply tune in to your favorite music channels or stream via Bluetooth
We earn a commission if you make a purchase, at no additional cost to you.
If your television room is a blank slate and you want to have everything you need for a great movie or streaming night to arrive at your house in one box, the Streambar or Soundbar is for you.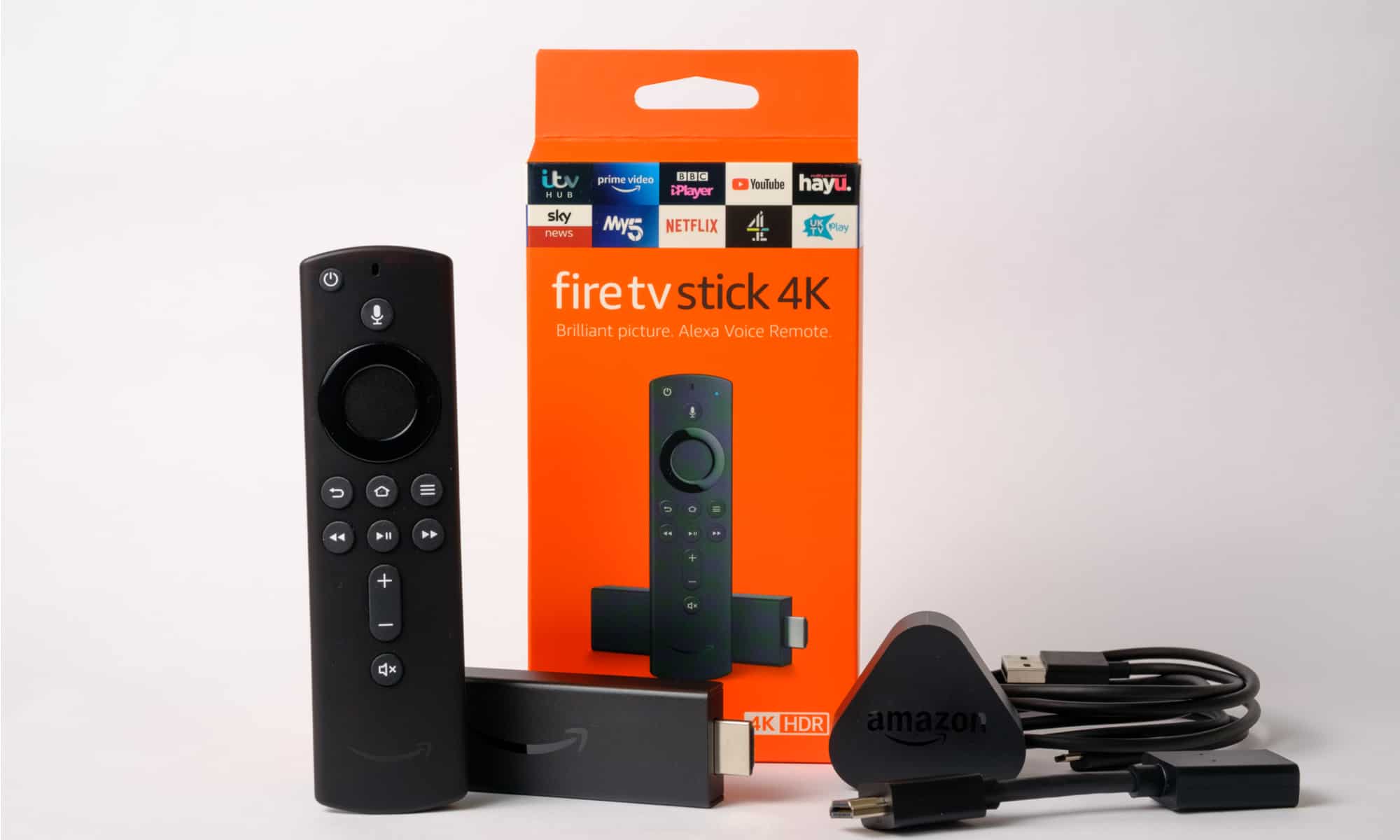 They both offer upgraded sound volume and quality to standard television speakers, plus they come with the bonus of the Roku platform to stream and watch on. These aren't the best soundbar options out there, but they are a total package.
Next Up…