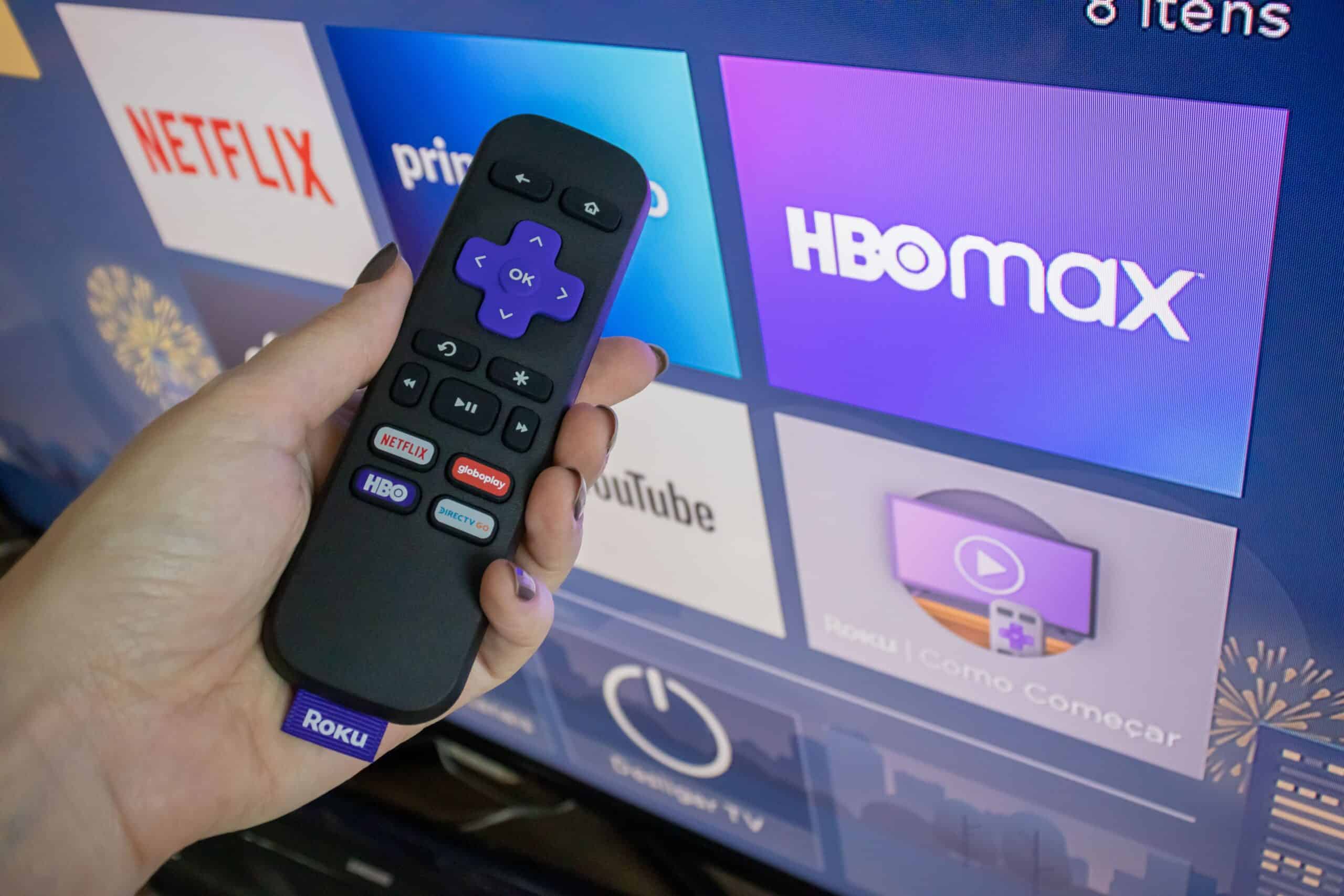 Key Points:
The Roku Express and the Roku Stick are two of the brand's more affordable options. The Express is a small streaming box, while the Stick is an HDMI dongle.
The low-end version of the Express doesn't support 4k or HDR, so you have to opt for the slightly more expensive version for those features. However, neither version supports Dolby Vision. The Stick, on the other hand, supports all three.
Both devices are wired. The Roku Streaming Stick is slightly less noticeable than the Express since it's a dongle, but it still needs to plug into the wall for power. The Stick also has more advanced features than the Express, thus the higher price point.
Life before smart TVs was dull. Nowadays, anyone can stream their favorite television shows and movies, watch YouTube videos and play music with a smart TV. However, it wasn't always this way. Roku paved the way and made streaming a reality back in 2008. But which Roku device is the best one for you? The Roku Express vs Stick debate shines a light on the two most affordable Roku models. Is there a winner between the two, though?
Let's compare and contrast the Roku Express and the Roku Streaming Stick, paying close attention to the things that set them apart. Is one more expensive than the other? Does one have better features? You'll find answers to these questions in our in-depth comparison of the Roku Express vs Stick and know their respective histories.
Roku Express vs Stick: Side by Side Comparison
Roku Express
Roku Stick
Release Date
September 2016
January 2012
Current Generation
Ninth Generation
Tenth Generation
Available Versions
Roku Express
Roku Express 4K Plus
Roku Streaming Stick 4K
Roku Streaming Stick 4K Plus
Price
$29.99-$39.99
$49.99-$69.99
Form Factor
Streaming box
HDMI dongle
4K Enabled?
Yes (Express 4K Plus)
No (Express)
Yes (Streaming Stick 4K and 4K Plus)
Roku Express vs Stick: Key Differences
Aside from their obvious difference in names, what distinguishes the Roku Express vs the Roku Streaming Stick? Both are on the cheaper end of Roku streaming devices, and they've been a part of the Roku family for quite some time now. So, what are the key differences between them?
Price
The Roku Express, first introduced in September 2016 with the fifth generation of Roku devices, currently retails for $29.99. However, this lower-tier version of the Express will not be able to deliver 4K, HDR, or Dolby Vision-enabled streaming. The Express 4K Plus is more than capable of 2160p streaming. That said, it'll cost you more than the Express base model: $39.99. That's only a difference of $10, which is pretty insignificant — especially compared to some of the pricier Roku models available on the higher end of the product line.
The latest Roku Streaming Stick costs $49.99, while the Streaming Stick 4K Plus goes for $69.99. That's nearly double that of the Express 4K Plus. However, you also get a lot more for your buck: a Rechargeable Voice Remote Pro with an innovative lost remote finder, faster connectivity, and a smarter interface. Even with its price, the Streaming Stick 4K is still cheaper than the Roku Ultra and Roku Streambar/Streambar Pro.
[amazion box="B09BKCDXZC"]
Hardware
These price differences are directly proportional to a difference in hardware. The Roku Express and Express 4K Plus work similarly to the Ultra but with fewer high-end features. It's a streaming box not unlike the devices Roku has been known for since 2008. Rectangular in shape and not much smaller than a computer mouse, it plugs into your TV's HDMI port. It's operated via the included remote. You must point the remote right at the box to maneuver the Roku Express or Express 4K Plus user interface.
The Streaming Stick 4K and 4K Plus are much more inconspicuous than a proper streaming box on your entertainment center. The Roku Stick simply plugs into the HDMI port on your TV, keeping it out of sight and eliminating the need for any sort of box sitting out in the open. However, like the Express and Express 4K Plus, the Stick still needs to be plugged into the wall in addition to the TV. This is where it derives its power. Neither one is wireless — the Stick is a little less obvious.
Roku Express vs Stick: 5 Must-Know Facts
Roku was originally conceived with Netflix's help. At first, it was even going to be branded with the Netflix name. However, CEO Reed Hastings decided at the last second that this would ultimately keep them from allowing other services to stream on the device, as well. Thus, the Roku name was born.
As of July 2022, there are more than 63 million active Roku accounts.
Roku purchased the content library of failed streamer Quibi for 100 million dollars and rebranded their content as Roku Originals.
Google and Roku were embroiled in a rights battle for much of 2021, which saw the YouTube app booted from the Roku interface. They eventually settled the dispute in December of 2021, at which point the app returned.
The Roku Channel is currently the largest ad-supported video-on-demand service in the world, beating out Pluto TV, Tubi, and even Peacock.
Roku's Product History
For nearly 15 years, Roku has popularized over-the-top media boxes. The idea came to founder Anthony Wood in 2002 while working for TiVo competitor ReplayTV: What if there was a device that could allow people to stream Netflix titles straight to their television? Initially, it was a Netflix-branded device. Netflix founder and CEO Reed Hastings made the last-minute decision to make it its own thing. So, Roku was born. Netflix remained a key backer, and in May of 2008, Roku's first-generation streaming box was released to the public.
In October 2009, Roku rebranded its streaming box as the Roku HD. At the same time, they released two new boxes: The Roku SD and the Roku HD-XR. Roku Channel Store was unveiled, allowing users to download other streaming apps beyond Netflix to their devices. A 2010 update brought support for 1080p, and a revamp of all three boxes made them thinner and faster. This release marked the end of the first generation, with the second kicking off the following summer.
January of 2012 heralded the release of the Roku Streaming Stick. A new take on Roku's streaming media player, it encapsulated the tech into a single HDMI dongle for compatible HDTVs. Aside from routine hardware updates and name changes, no serious upgrades came with the Roku's third generation in 2013. It wasn't until the fourth generation's embrace of 4K in 2015 that Roku took another huge step forward. The fifth generation told a similar story, introducing five brand-new models to the Roku family in the fall of 2016.
Roku's Second Wind
While things had slowed at Roku for a few generations, this fifth generation of Roku devices breathed new life into the devices. Smart TVs grew increasingly popular around the mid-'10s, and Roku seemingly knew it was time to step it up with some new additions. These included Roku Express, Roku Express Plus, Roku Premiere, Roku Premiere Plus, and Roku Ultra. Along with the Roku Streaming Stick, Roku now had six different devices to its name, all with different price points and features.
Generation six in 2017 dropped the Premiere and the Premiere Plus and added a Streaming Stick Plus. Generation seven brought them back in 2018, bringing the total of Roku devices to seven. No devices were added or taken away for the eighth generation. In contrast, generation nine saw the addition of the Roku Streambar — a soundbar-streaming box hybrid — and the Roku Express 4K+ (which replaced the Roku Express and Express Plus).
Today, Roku is in its tenth generation, with an eleventh sure to be on the way soon enough. This tenth generation currently includes the Roku Streaming Stick 4K and Streaming Stick 4K Plus, the Roku LE, the Roku Ultra LT, and the Roku Streambar Pro. The Premiere and the Express were left behind in generations eight and nine. However, they are not discontinued. You can still find them for sale at most major retailers.
Pros and Cons of Roku Express vs Stick
Roku Express
| Pros | Cons |
| --- | --- |
| The most expensive Express is still cheaper than all other Roku products | Not all Roku Express models offer 4K or HDR support |
| More affordable than an Apple TV | The streaming box needs to be in view for remote to work |
| The Remote does not need to be charged | Fewer features than the Stick or other higher-end Roku devices |
| Allows voice controls | No support for Dolby Vision on any Express models |
Roku Stick
| Pros | Cons |
| --- | --- |
| More discreet than the Express | More expensive than both models of the Express |
| Both versions of the Stick support 4K, HDR, and Dolby Vision streaming | It still needs to be plugged into the wall |
| Cheaper than the Roku Ultra and Streambar/Streambar Pro | Essentially rendered useless if you already have a Roku smart TV |
| Still more affordable than an Apple TV | The remote needs to be charged |
Roku Express vs Stick: Which One Should You Use?
The Roku Express and the Roku Streaming Stick deliver a smart TV experience to HD and 4K televisions. This is true even of televisions without smart functionality, a huge cost-saving advantage for TV lovers on a budget. The Express and the Stick can deliver great streaming content to your TV for a great price, provided you have a spare HDMI port and an extra wall outlet. Of the two devices, Roku Streaming Stick is the winner.
As well as being more functional and superior, Roku Streaming Stick is discreet. It also costs significantly less than the Roku Ultra and Roku Streambars. The Express's lack of Dolby Vision is a major setback And its 4K Plus model is the only version that offers 4K HDR.
Check out the Roku Streaming Stick on Amazon
Up Next…
Roku Streambar vs. Roku Streambar Pro – Discover the differences between two of Roku's top-tier products in a detailed guide.
How Does Roku Work? Is It Worth It? – Still not sure about buying a Roku? Learn more about their products and what they can do.
4 Steps to Getting Local Channels on Your Roku – Follow our quick tutorial to learn how to add local channels to your Roku device.