Key Points
Roelof Botha is a South African actuary, venture capitalist, and company director born in 1973.
He is most famous for co-founding PayPal.
He joined Sequoia Capital as a partner and has funded many other companies, including 23andMe, Square, Eventbrite, Evernote, and Tumblr.
Roelof Botha is a South African businessman who is best known for being a co-founder of PayPal. He was also the first Chief Finance Officer of PayPal. However, he is also a highly successful venture capitalist. He also has a history of successful investments in various technology companies. Following the sale of PayPal to eBay in 2003, Botha joined the investment firm Sequoia Capital where he still works today. In his position there he manages investments in many technology startups and sits on the board of many influential companies. These include Unity Software, Evernote, and Eventbrite.
Read on to explore the full biography of Roelof Botha and discover everything you need to know about his career, investments, and net worth.
Quick Facts
Full Name

Roelof Botha

Birth

September 19, 1973

Net Worth

Unknown

Awards

Honorary PhD from Stellenbosch University

Children

2

Nationality

South African; American

Place of Birth

South African; American

Fields of Expertise

["Venture Capital Investing"]

Institutions

University of Cape Town; Stanford University

Contributions

PayPal CFO
Who is Roelof Botha?
Roelof Botha is a venture capitalist and actuary known primarily for his role as a co-founder and Chief Finance Officer (CFO) of PayPal from 2000-2003. After PayPal's acquisition by eBay, Botha joined investment company Sequoia Capital as a partner, a role he continues to hold today. At Sequoia, Botha manages investments in a number of companies, many of which are technology startups.
Early Life
Roelof Botha was born in Pretoria, South Africa, in 1973. Botha spent most of his early life in Cape Town, where he attended Hoërskool Jan van Riebeeck, a public school taught in Afrikaans. After high school, Botha earned a Bachelor of Science in Actuarial Science, Economics, and Statistics in 1996 from the University of Cape Town. Botha is also a certified actuary, and in a 2014 interview with The Actuary said that the problem-solving skills he learned while completing his degree have been essential to his long-term thinking and success as a venture capitalist.
Although Botha is the most successful member of his family financially, he comes from a well-known family in South Africa. His father, Roelof Botha, is an award-winning economist and academic who has authored more than 500 articles and papers. His grandfather, Roelof Frederik "Pik" Botha, was a member of the South African House of Assembly during the 1970s and was the country's foreign minister during the final years of apartheid.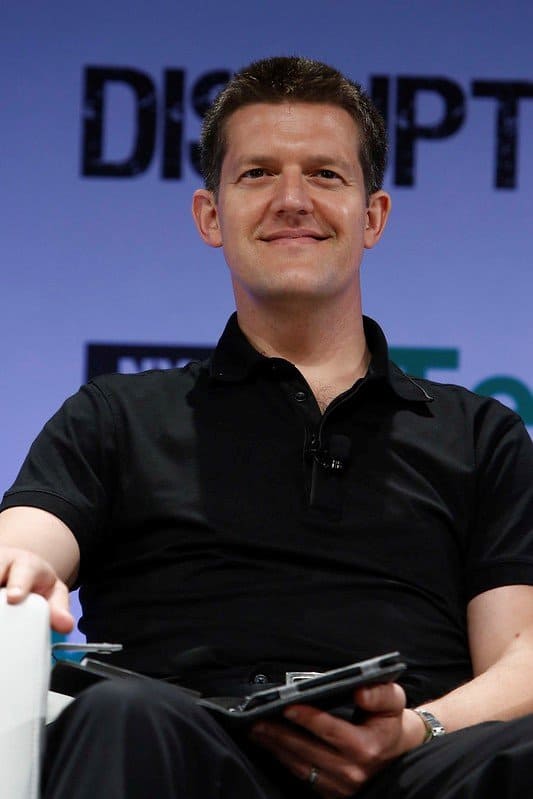 Career
McKinsey and Company (1996-1998)
After graduating from university, Botha worked as a business analyst in South Africa for McKinsey and Company, an international management consulting firm. While there are no specific details available about what Botha did at the firm, the skills and on-the-job experience he gained in helping client companies work through their problems would undoubtedly be useful later. In 1998, Botha left the company and emigrated from South Africa to the US in order to pursue a Master's in Business Administration at Stanford University's graduate school of business.
PayPal (2000-2003)
While still a graduate student at Stanford, Botha joined PayPal as the director of corporate development and then as its vice president of finance. By 2001, when he was only age 28, Botha was the new company's CFO, a role he would hold until eBay acquired PayPal in late 2002. Although Meg Whitman, eBay's president, and CEO, was interested in having Botha stay on as PayPal's CFO after the acquisition, in 2003, Botha left the company.
Sequoia Capital (2003-present)
After leaving PayPal, Botha joined the investment group Sequoia Capital as a partner. In his time at Sequoia, Botha has served on the board of nearly twenty companies, many technology-oriented companies. These include genetic testing service 23andMe, website design company Square, event scheduling company Eventbrite, cloud-based note recording company Evernote, and social networking site Tumblr, among others. He was also briefly a member of the board of directors for YouTube, the video-sharing site created by fellow PayPal Mafia members Steve Chen, Jawed Karim, and Chad Hurley, before the company was acquired by Google.
What Is Roelof Botha Known For?
Roelof Botha is known for his involvement in several multi-million dollar companies, although arguably his best-known role is as a co-founder of PayPal.
PayPal
Roelof Botha is primarily known as an influential staff member of PayPal during its early years. Through his increasingly important roles in the company, culminating in CFO, Botha would have played a significant role in how PayPal attracted corporate investors, managed its finances, and continued on its road to success. As its CFO, Botha was also the person who negotiated PayPal's sale to eBay. Botha was at a relatively young age when he held this position, making his accomplishments even more impressive.
Botha is also known as a member of the PayPal Mafia, a group of men who worked for the company in the early 2000s and became important investors, founders, and board members of other companies in Silicon Valley. Botha is generally considered a billionaire, but unlike other PayPal Mafia members, Elon Musk and Peter Thiel, his actual net worth is unknown. His investment through Sequoia Capital in companies like Xoom, Unity, Evernote, and more mean that he has had an outsized impact as a venture capitalist in the technology industry.
Roelof Botha: Marriage, Children, and Personal Life
Net Worth
Information about Roelof Botha's net worth is difficult to find. Although there is no official valuation of his wealth, estimates generally range from $300 million and up. Many interviews and news headlines describe Botha as a billionaire, although they do not provide exact figures that define his real net worth.
Marriage
While earning his MBA at Stanford, Botha met and began dating Huifen Chan. Botha and Chan got married sometime after graduation and are still together today. Interestingly, Chan worked as a senior product manager at eBay before the company acquired PayPal. Today, she works as an independent consumer services professional.
Children
Botha and Chan have two children, a daughter born in 2006 and a son born in 2008.
Personal Life
Outside of investment, Botha is a fan of rugby and played both during high school and while attending Stanford. More recently, Botha and Chan have been involved with various philanthropic efforts, including financial support for the San Francisco Philharmonic. The couple also sponsors a professorship in economics and the Botha-Chan global innovation program at Stanford University.
Roelof Botha Quotes
"You have to put yourself in a position to be lucky."
"You don't want to be the site that people should use. You want to be the site they can't stop using."
"Money was invented for a reason. We've seen people try to use beans, etc., and it doesn't work."
"I think of myself as just another consumer."
"I am sure innovation will blossom around the world, given that the Internet and mobile platforms enable innovators anywhere in the world to reach a global market with ease."
The image featured at the top of this post is ©T. Schneider/Shutterstock.com.