RG6 vs. RG11: What's the better choice? Coaxial cables have varying standards that really make a difference in terms of the overall application. You're not going to be concerned with the nominal speeds and throughput of the various cables of the standard. However, with something like RG6, it very much fits a jack-of-all-trades scenario, excelling in many different uses.
RG11 is a more specialized cable, intended for very specific use cases. When you're looking at running lengths of cable for an installation, it really will come down more to cost and efficacy. This guide isn't so much a comparison to find the better candidate, but rather a look at how to best use these cable standards for their intended functions.
RG6 vs. RG11 Coaxial Cable: Side-by-Side Comparison
| Specs | RG6 | RG11 |
| --- | --- | --- |
| Intended Application | Universal usage, great for indoor and outdoor deployments of coaxial runs | Primarily intended for longer-range outdoor runs, best suited for extreme weather conditions |
| Thickness | 9.53 mm | 19.05 mm |
| Signal Loss | Substantial signal loss begins occurring at around 656 yards | Substantial signal loss starts at around 1203 yards |
| Flexibility | Flexible enough for universal use | Rather rigid thanks to the thicker gauge wire and jacketing |
| Center Conductor Gauge | 18AWG | 14AWG |
| Impedance | 75 ohms | 75 ohms |
Perfect for Connecting Modems
We earn a commission if you make a purchase, at no additional cost to you.
RG6 vs. RG11 Coaxial Cable: What's the Difference?
As noted previously, RG6 and RG11 are intended for specific uses. We'll take an in-depth look at the differences between these two types of coaxial cables below.
Use Case
RG6 is known as the universal coaxial cable, and for good reason. It is a highly flexible cable, both in the figurative and literal sense. Attenuation at 100 feet is about what you'd expect with a maximum of 6.1dB when operating over 1000MHz. This leaves the RG6 as a fairly flexible cable, and it certainly excels over the likes of the RG59 or RG11 for most use cases.
The RG11 is a rigid and thicker overall cable than the other coaxial standards. Attenuation is less pronounced at 100 feet, with only 5.6dB lost when operating at 1000MHz. RG11 cabling is best suited for longer runs of cable, like between telecom centers. It is a rigid and expensive cable, so it isn't well suited for use indoor routing or running wire to a home.
As such, RG6 is going to be the workhorse of any coaxial cabled network. RG11 is going to be best suited for running extreme lengths of cable, where its thicker gauge and stronger jacketing can withstand the rigors of extreme weather.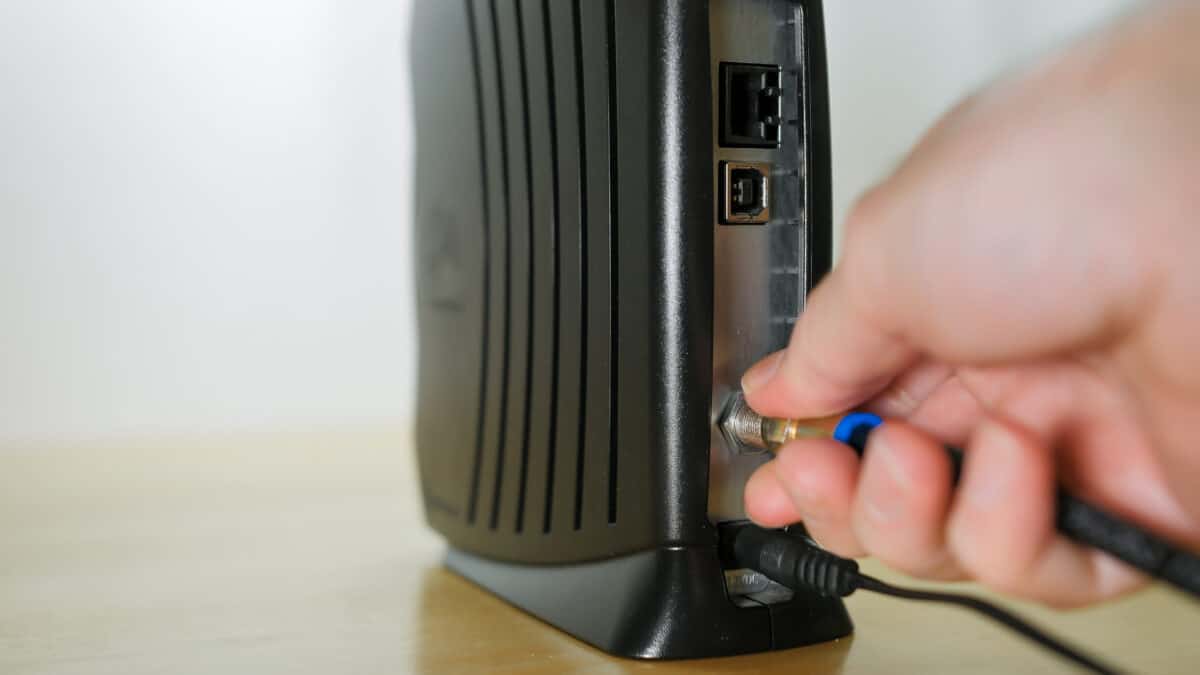 Signal Loss
Calculating signal loss into your cabling is just going to be a fact of life. You're typically looking for the least loss when operating higher frequencies. Conventional application of coaxial cable will factor in the loss of a signal's amplitude thanks to things like resistance and environmental factors.
This is partially thanks to coaxial cabling using an analog medium as its primary method of transmission. You can see similar signal loss with the likes of ethernet cabling, which also uses copper as the primary conductor material.
One of the ways to combat signal loss is to increase the size of the conductor decreasing the run of the cable itself. For RG6 you're going to be looking at a maximum of 6.1dB for 100 feet operating at 1000MHz as previously discussed. This makes it a great fit for a variety of applications, especially if you're running cabling indoors or in a residential area.
RG11 experiences a similar level of signal loss, but it can carry a signal much further. While a loss of 5.6 dB at 1000MHz doesn't seem huge next to RG6. It is actually quite a substantial amount to maintain over distance.
You'll have to keep in mind that decibels are logarithmic. This means by definition an increase as minute as a single dB can double the perceived signal's amplitude.
Cost of Deployment
You can certainly see a huge difference between the two cable types when looking at the overall cost per foot. On average, you can find RG6 cabling for around 20 cents a foot, which isn't terrible for a length of wire. It'll still have the same termination points you would expect for a length of coaxial.
RG11 is more expensive overall, with a rough cost of around 38 cents per foot. This can vary depending on the quality of wire, copper, and so forth. However, you can easily see a massive difference when planning out an external network.
To run a massive length of cable for RG6, say for running between homes, it'll be a good deal cheaper. RG11 is always going to cost more. The size of the conductive wiring and the cost of materials leave it as a pricier choice intended for limited applications.
Conductor Size
The final point of comparison is the actual size of the conductive wire. Most coaxial cable is measured using American Wire Gauge, or AWG. This is a logarithmic method of measurement derived in the 1800s that sees frequent use even in 2023.
Rather than bore you with the details of how to calculate AWG, it is important to note that a larger number denotes a smaller diameter of cable.
With that in mind, RG6 typically operates at 18AWG. It is noticeably thinner. You've no doubt noticed this from running lengths in your own home. RG6 is used for the likes of broadband modems or connecting to a cable box for TV.
RG11 is substantially thicker, with a typical diameter of 14AWG. The thicker gauge of RG11 leaves it in a precarious space when considering the bend radius allowed by a cable. When you bend any cable, and this extends to any networking wire, it has a certain angle it can hit at most. Once you exceed the bend radius signal loss is greatly amplified. You can have a dead length of wire on your hands in no time at all.
Throughput
The overall throughput of coaxial cable doesn't change despite the cable type. You can expect a maximum transmission speed of around 10Mbps at the base level. This will, of course, change depending on the frequency of the signal, among other factors. You typically aren't sending a line-level signal to a modem or cable box, after all.
Great for High-Definition Audio and Video
We earn a commission if you make a purchase, at no additional cost to you.
RG6 vs. RG11 Coaxial Cable: 5 Must-Know Facts
RG6 is a more flexible cable for regular use.
RG6 is overall thinner, making it better for complex routing.
RG6 sees use both indoors and outdoors, depending on the needs of a network.
RG11 sees use primarily in outdoor networking at longer distances.
RG11 has a smaller overall bend radius, meaning it is easier to damage the cable when bending it for routing.
RG6 vs. RG11 Coaxial Cable: Which One is Better? Which One Should You Choose?
So, which of these cables is the winner? It really comes down to your use case, in all honesty. You'll be using RG6 for the lion's share of cabling in outdoor and indoor environments. With modern broadband, you will likely be seeing quite a bit of RG6 in use.
In fact, RG6 is likely the most popular sort of coaxial cable, thanks to its level of attenuation and overall flexibility. RG11 sees frequent use as well, but it is a more expensive cable. This greatly impacts the overall scope of applications for the wire.
In a pinch, you can even use RG6 as a substitute for RG11 in some outdoor scenarios. However, if you're looking to run longer lengths of cable, say over miles versus yards, RG11 is the clear winner.
Indoor/outdoor use
Standard impedance 75ohm
Pre-made with F connectors
Nickel-plated copper
Anti-electromagnetic interference

Buy Now

We earn a commission if you make a purchase, at no additional cost to you.

11/30/2023 03:03 am GMT

Supports better signal transfer with minimum loss over large distances
75ohm impedance
14AWG center conductor
UV-resistant PVC jacket
For satellite dishes, VHF/UHF, TV antennas, radios, and more

Buy Now

We earn a commission if you make a purchase, at no additional cost to you.

11/30/2023 03:18 am GMT