While iPads and Android tablets like Amazon's Fire lineup continue to dominate the tablet world, there are still some niche products hoping to grab your attention.
Enter the E-ink tablet as a growing category that's laser-focused on making note-taking easier for students, professionals, and anyone in between. Compared to the age of the tablet today as we know it, e-ink tablets are still somewhat new to the market with their first major appearance taking place toward the end of 2016. 
If you are unfamiliar with this category, think of an e-ink tablet as a digital notebook, one that can replace a paper notebook for every type of writing or doodling you can think of. Most importantly, unlike tablets like the iPad which are full of a million different apps, e-ink tablets are a distraction-free environment as they do one thing well, instead of a million different things. 
Let's take a look at how two e-ink giants compare with the reMarkable 2 and the Supernote tablet and see which is the better option for most people. 
reMarkable 2 vs. Supernote: Side-by-Side Comparison
| | reMarkable 2 | Supernote A6 X |
| --- | --- | --- |
| Price | $299 | $299 |
| Screen Size | 10.3-inch  | 7.8-inch  |
| Resolution | 1872 x 1404p (226 PPI) | 1872 x 1404p (300 PPI) |
| Dimensions | 246 x 187mm | 138 x 188mm |
| Weight | 403.5 grams | 255 grams |
| Storage | 8GB internal storage | 32GB internal storage |
| RAM | 1GB  | 2GB |
| Processor | 1.2Ghz dual-core ARM | PX30 Quad-core Cortex-A35 |
| Battery Life | Up to two weeks | N/A |
| Cloud Storage | Connect Subscription | Supernote Cloud, Dropbox |
| Backlight? | No | No |
| | Supernote A5 X |
| --- | --- |
| Price | $415 |
| Screen Size | 10.4-inch |
| Resolution | 1872 x 1404 (226 PPI) |
| Dimensions | 178 x 245mm |
| Weight | 375 grams |
| Storage | 32GB internal storage |
| RAM | 2GB |
| Processor | PX30 Quad-core Cortex-A35 |
| Battery Life | N/A |
| Cloud Storage | Supernote Cloud, Dropbox |
| Backlight? | No |
reMarkable 2 vs. Supernote: What's the Difference? 
Pricing
reMarkable 2
When it comes to pricing, the cost of e-ink tablets isn't too far off from the pricing of Android or Apple tablets.
The reMarkable 2, the only available model made by reMarkable, costs $299 for a single tablet. The company also sells a refurbished model for $279, and it says that these models are returned during the company's risk-free trial period. This trial period alludes to reMarkable's 100-day satisfaction guarantee where you can try the product, and if you don't love it, you can return it for a full refund. 
It's important to know that this pricing is just for the hardware as the Marker, as reMarkable refers to it, is available for an extra cost. 
reMarkable offers two different Marker options with the Marker and Marker Plus. The Marker is available for $79 and comes in gray, weighs 15 grams, and does not include a built-in eraser. Step up to the Marker Plus and you will pay $129 for the black color that weighs 19 grams and does include a built-in eraser. Neither pen requires any charging or setup and attaches to the reMarkable 2 through a magnetic connection. 
Supernote X 
Looking at the pricing of the Supernote X series, you have not one, but two available options, depending on size preference.
The less expensive of the two is the Supernote A6 X, which is the smaller of the two available options. The 7.8-inch display of the A6 X will cost $299 plus applicable shipping and taxes. The larger Supernote A5 X is available for $415 plus applicable shipping and taxes. Neither the larger Supernote A5X nor the smaller Supernote A6 X includes a pen or folio. 
To get a pen for the Supernote X lineup, you have to opt not just for the pen but also for a Folio as well as a package deal. The least expensive way to do that is to opt for the Supernote X Series Standard Set which is $385 for the A6 X and it provides you a pen in the color choices of Ivory White, Silver Grey, Sable Black, or Champagne. You can also choose between a Canvas Grey or Canvas Blue folio color. Pricing for the A5 X includes the same color options but the larger size increases the price to $514 before shipping and taxes. 
Subscription
For better or worse, reMarkable made the choice in late 2021 to move to a paywall-based service known as Connect. On top of the price of the tablet itself as well as the plan, to take advantage of all reMarkable 2 features, you'll need to subscribe to their cloud-based service.
While Connect does include a free 1-year trial, you will pay $2.99 per month after the trial expires. Included with Connect service is unlimited cloud storage for all of your notes, a protection plan that extends hardware support to three years as well as exclusive offers only available to Connect subscribers. reMarkable indicates mobile and desktop note-taking which is labeled as "coming soon." 
If you opt not to subscribe to the Connect service, reMarkable 2 owners are only going to have access to 50 days' worth of note history between the device and cloud storage. 
With both the A5 X and A6 X, Supernote has gone the opposite direction of reMarkable and does not require any type of additional subscription. You can access all of your notes via the cloud using the company's web client or using the downloadable Android, iPhone, or iPad app. Additionally, Supernote enables support for third-party cloud services like Dropbox where you can use your own available storage allotment to back up your Supernote work. 
Reading
While neither the reMarkable 2 or the Supernote A5/A6 X are going to beat a dedicated Kindle as an e-reader, similar e-ink technology is in use for both devices so they should be relatively similar as far as e-reading. In fact, reMarkable even attempts to sell customers on the paper-like reading experience you can get with their devices. 
Unfortunately, the reMarkable promise doesn't necessarily match the real-world experience as it's difficult to use a 10.3-inch device as an e-reader. It's much better and more comfortable to use the reMarkable 2 as a PDF reader than it is as an e-reader. 
Things take a turn for the better when it comes to the Supernote X platform. Supernote includes its own e-reading application which works very well, plus it includes support for the Kindle app which is a huge bonus. On top of that, a December 2021 update dramatically improved the Supernote's ability to handle books that had images as well as sped up PDF reading. Points for Supernote in this category.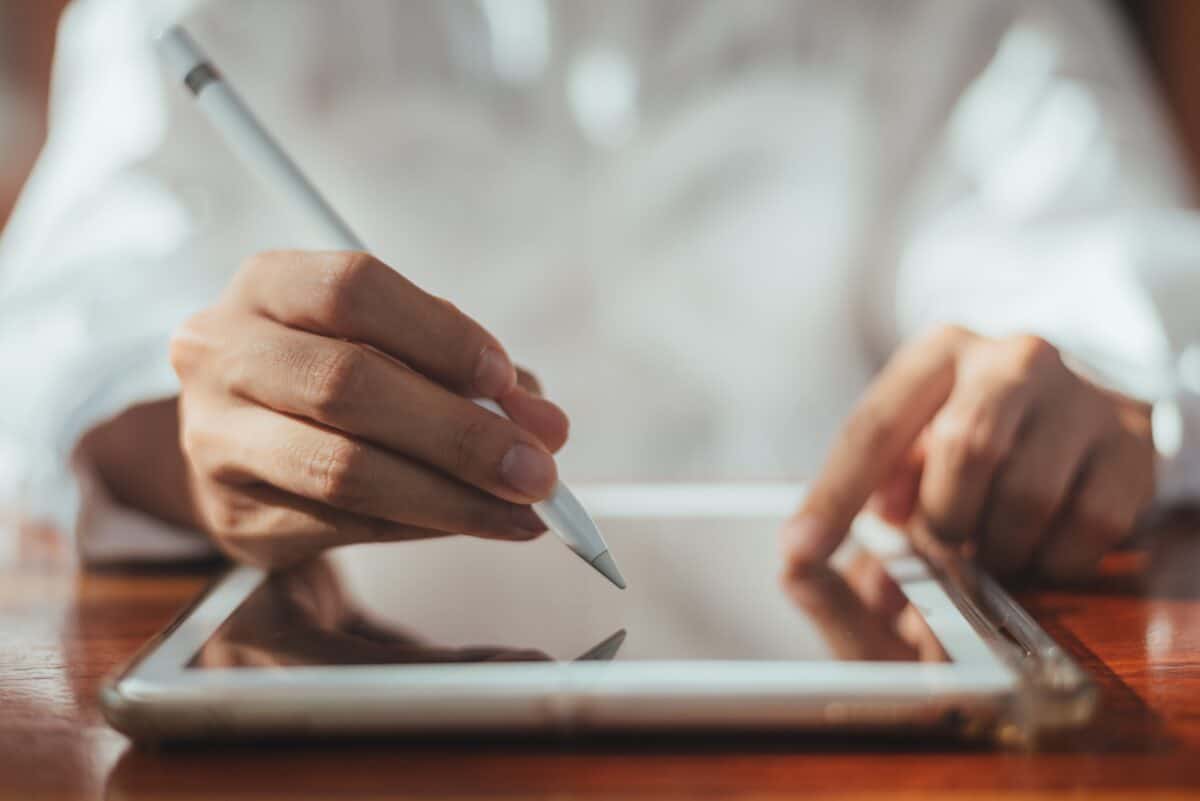 Software
When it comes to software, this may be one of the biggest differences between both the reMarkable 2 and Supernote X platforms. The former is based on Linux while the latter is Android-based. It's Android support that enables the Supernote A5X and A6X to include the Kindle app for reading as the app just needs to be loaded without any extra work from Supernote. 
The reMarkable 2 software is really well-done, and on the home screen, you will find a sidebar that is home to all of your shortcuts and big features. It's where you find all of your notes, eBooks, PDF files, and more. One big win for reMarkable users with its software is that it is integrated with Google Chrome through a plugin that allows for saving articles for reading later on the reMarkable 2 device. 
As far as the Supernote X series goes, it offers similarly strong software and the use of Android provides hope for more app support coming in the future. In fact, it's the future of Supernote that may be one most underrated aspect as the company is extremely transparent about what is coming. Supernote posts its software roadmap publicly and provides timing for future updates, bug fixes, and new features. Add in a best-in-class e-reading experience as well as a wide selection of custom fonts and different note templates. Pinch-to-zoom does work better on the Supernote over the reMarkable 2, which is a small but important detail that gives the former a big advantage. 
Hardware
Whether you select the reMarkable 2 or the Supernote X series, you can expect slim hardware. The hardware for both devices feels equally good in your hands and adds almost no more weight to a backpack or carry-on bag than a traditional Android or iPad tablet. Keeping the good news going is praise for both of the respective pens. Each one feels like writing on paper, and that sensation makes using both the reMarkable 2 and Supernote X feel really natural. 
Size-wise, the Supernote A5X and the reMarkable 2 are pretty similar, though the reMarkable 2 is the tiniest bit thinner in the hand. The reMarkable 2 also feels a little more sturdy in the hand as far as build quality. This isn't to say the Supernote feels like it's going to break if you drop it — on the contrary — but when comparing the both devices side by side, there's a good chance most people will find the reMarkable 2 of better build quality. 
One of the primary niceties of the Supernote X hardware is on the right-hand side of the device where there is a small groove next to the screen. It's in this spot where your thumb can quickly wake up the screen by swiping up. It's a minor addition but quickly waking up the tablet should be easy if you want to jot something down quickly. If you swipe down in the same spot, your control bar pops up and you can easily access all of the Supernote's main features. 
reMarkable 2 vs. Supernote X: 5 Must-Know Facts
The reMarkable 2 is only available in one size at 10.3 inches while the Supernote A5X comes with a 10.3-inch display and the A6X comes with a 7.8-inch display. 
Neither the reMarkable 2 nor the Supernote X series come with their pens as part of the initial purchase. Each pen is separately purchased and increases the overall cost of both devices. 
The reMarkable 2 requires a subscription called Connect to access Cloud services, otherwise notes are only saved for 50 days. 
The Supernote A5X and Supernote A6X do not require a subscription and can use either Supernote's cloud services or a third-party like Dropbox to back up all data. 
Supernote provides a detailed public roadmap for all upcoming software changes and updates. 
reMarkable 2 vs. Supernote X: Which is Better? 
When you look at the reMarkable 2 versus the Supernote X series, you have two very similar and yet different ideas. Both products ultimately do the same thing, and that is to create an e-ink experience to take notes, read PDFs, and double as an e-reader.
As an e-reader, the Supernote is undoubtedly better with its much-improved experience courtesy of the available Kindle app. However, when it comes to writing notes, the reMarkable 2 might have a slight edge as its Wacom-based pen is a best-in-class experience.
As the reMarkable 2 costs less than the similarly sized Supernote A5X even when adding a pen, it's likely the better option though Supernote gets big points for its transparent list of future updates.