Key Points
The stock market had a bullish run in the first half of 2023, with indexes like the S&P 500 and Nasdaq QQQ showing significant increases.
Reddit's upvoting and downvoting system makes it a trustworthy source for stock market information.
Coinbase, Google, AMD, JPMorgan Chase, and Microsoft are among the top stocks recommended by Reddit investors.
The stock market had an incredibly bullish run during the first half of 2023. Indexes like the S&P 500 rose over 14%, the Nasdaq QQQ increased 31.7%, and the Dow Jones also showed bullish momentum with an increase of nearly 13%. If you're looking to buy in on this bull market, Reddit has caught on to some of the best stocks to invest in.
However, 2023 has not been a smooth ride for the stock market, and the year has been a tale of two halves. In the first quarter of the year, the market was fragile. The banking sector went into crisis after Silicon Valley Bank went bankrupt and out of business overnight. Silicon Valley Bank's collapse forced a chain reaction that saw the downfall of other regional banks like First Republic and Signature Bank.
The federal reserve also increased rate hikes to start 2023, putting more pressure on the market and the banking sector. Talks of a recession became more prominent towards the end of Q1, and the outlook for 2023 became quite bearish. Fear and uncertainty in the banking sector meant that big investors needed more secure investments to park their money.
During the second quarter of the year, technology stocks gained heavy bullish momentum after many companies announced AI technology as part of their long-term plans. During Q2 alone, the S&P 500 saw an increase of 8%, and the Nasdaq QQQ soared by 21%. This momentum erased any worries the market had about the banking crisis earlier in the year, and suddenly talks of a recession became a thing of the past.
What stocks have boosted the market so much within the last few months, and are they still a good buy? Reddit investors have provided great insight into the best stocks to buy right now.
Why Trust Reddit's 10 Best Stocks to Buy Right Now?
A big reason Reddit is trustworthy is Reddit's upvoting and downvoting system, which allows users to filter and prioritize content collectively. Popular and well-received stock market suggestions rise, while investors actively downvote and bury unreliable or misleading information.
Another reason Reddit is trustworthy is that retail day traders make up a good portion of the Reddit investing community, with some traders investing small amounts and others investing millions at a time. Reddit threads have a lot of value since knowledgeable investors are part of the community and share the information they have to discuss with others.
Reddit can also be a trustworthy source for stock market information since every forum post is an open discussion. It allows people to take in various perspectives to make the best decision.
Finance media for significant publications and TV networks can be good sources of information, but they usually cover stock investment ideas once they are peaking or fading away. The stock market moves quickly, so it's usually too late to invest when you hear the news about a stock.
10. Coinbase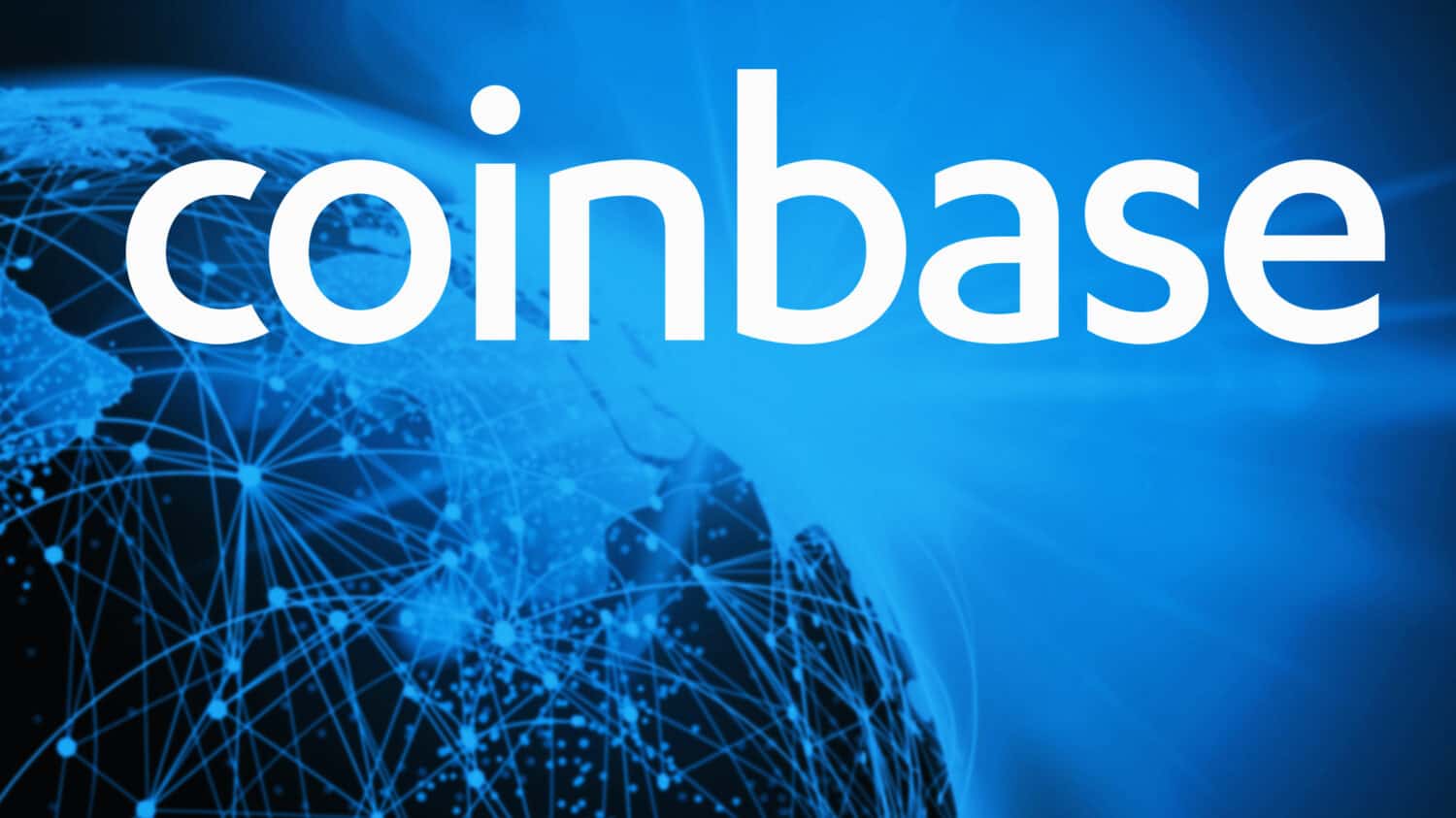 Investors have always viewed cryptocurrency as a volatile and risky investment compared to stocks. Still, Coinbase stock ($COIN) provides them access to the crypto world without directly engaging in it. Coinbase is one of the largest crypto exchanges, and in its past earnings call, Coinbase reported a Q1 revenue increase of 23% to $773 million, which beat analyst expectations.
Over the last four earnings calls, Coinbase has reported more robust numbers each time, and many investors on Reddit consider Coinbase the "ETF of crypto." Coinbase stock has soared almost 200% in 2023 and rose 30% during June alone.
The cryptocurrency market is continuing to gain stability after a rough 2022; many crypto coins like Bitcoin, Ethereum, Litecoin, and others have a lot of ground to make up from their 2021 highs. Coinbase is the perfect vehicle to invest in the crypto bull run without all the volatility.
9. Google
Google ($GOOGL) has been one of the big players in the bullish momentum for the technology sector during the first half of 2023. A lot of the gains from Google this year have been making up ground for the losses in 2022. The big booster for Google's comeback this year has been AI technology.
AI became a trending topic worldwide at the end of 2022, with the main talks surrounding Chat GPT, a language model that was intelligent enough to automate tasks and jobs in the future. Google launched into the AI market with its language model, Bard. Bard was similar to Chat GPT, except Bard's dataset worked in real-time and allowed users to surf the web; this feature was something that Chat GPT didn't have, as GPT works with an implemented data set updated every couple of months.
Bard AI soared Google to intense highs during its Q1 earnings call, and the stock has room to go as Google aims to dig deeper into AI technology in the future.
8. AMD
Advanced Micro Devices Inc. ($AMD) is a company in the semiconductor industry that has become a significant competitor in CPU and GPU products. AMD is a trusted company for microchips, and they compete for a market share with other companies like NVIDIA.
NVIDIA has seen one of the most explosive rises in 2023, and for investors that want to buy in on microchip companies, AMD provides a great alternative at a much lower price than its competitors. AMD, NVIDIA, and other microchip companies have seen bullish momentum this year from its focus on AI technology.
Investors on Reddit believe that AI technology will revolutionize the tech industry as the internet did in the early 2000s. Many companies want to profit from the hype that AI technology is bringing to the market. Still, only trusted companies like AMD and a few others can implement this technology into their products in the future.
7. JPMorgan Chase
JPMorgan Chase ($JPM) is the biggest bank in America by assets, with reported holdings of over $3.6 trillion in assets and a total equity exceeding $230 billion. During the banking crisis earlier in the year, JPM bought out First Republic Bank when it was going under. This is not the first time JPM has bought out a bank during troubled times. During the 2008 financial crisis, JPM bought out Bear Stearns Companies and Washington Mutual.
The federal reserve and the U.S. government let some banks fail during the banking crisis in early 2023, but JPM was not one of them. Investors on Reddit believe JPM got stronger from the bank crisis since the bank gained more assets from it.
Investors on Reddit believe that JPM stock is one of the safest names in the banking sector, and due to JPM's business model of acquiring businesses as part of its empire, the company's market share is only due to get more prominent in the future.
6. Microsoft
Microsoft ($MSFT) is up over 40% so far in 2023; with such tremendous gains, many investors on Reddit have asked themselves if Microsoft is still a good buy. Microsoft announced some exciting growth trends in April, with year-over-year revenue increasing by 10%, significantly improving compared to the 2% reported in the previous quarter.
Recently, Microsoft partnered with Open AI to boost productivity in its software operations, hinting at the company's long-term involvement with AI technology. Investors on Reddit don't expect Microsoft stock to keep having explosive growth short-term, but that doesn't mean it's not a good buy. Microsoft is a crucial name to add to any respectable portfolio invested in technology, especially if you're investing for the long run.
5. META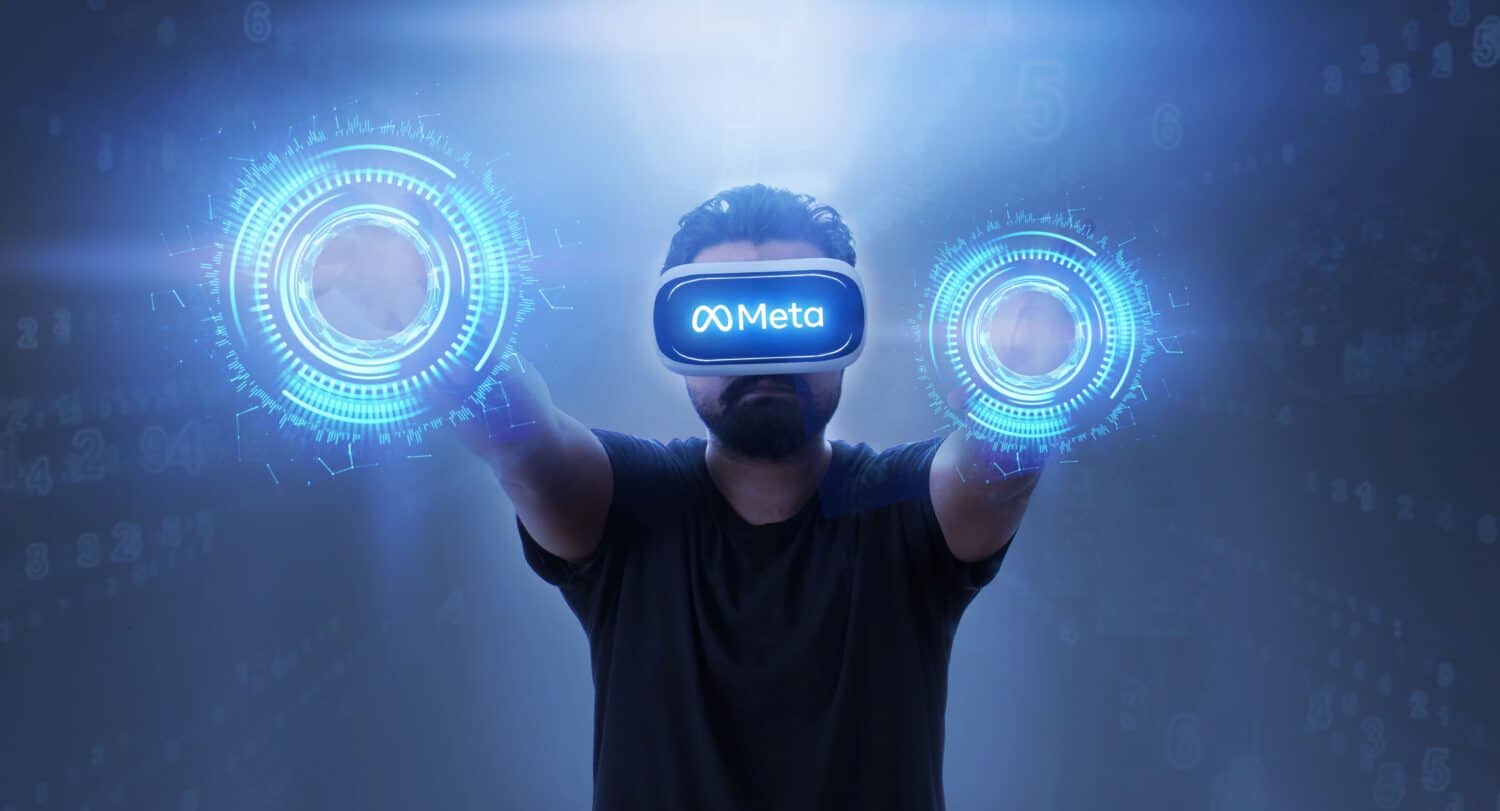 META stock ($META) has had one of the most explosive breakouts out of any stock in the market right this year; after a rough 2022, META reported its Q1 earnings for 2023 with a total revenue increase of 2.6%. META stock is considered one of the most consistent investments year-over-year since the company has increased its revenue by 17% in the last three years.
According to Reddit investors, a solid business model with emerging technologies makes META an excellent short-term investment, but this stock is also a fantastic long-term investment. META is also getting involved with AI technology after they launched Llama 2 AI, an open-source language model in partnership with Microsoft.
This company has most of the market share in the social media industry since they own Facebook, Instagram, and Whats App, and recently launched its new app, Threads. META stock soared over 150% in 2023, and with anticipation for more products and services on the horizon, this is a killer investment right now, according to Reddit.
4. Tesla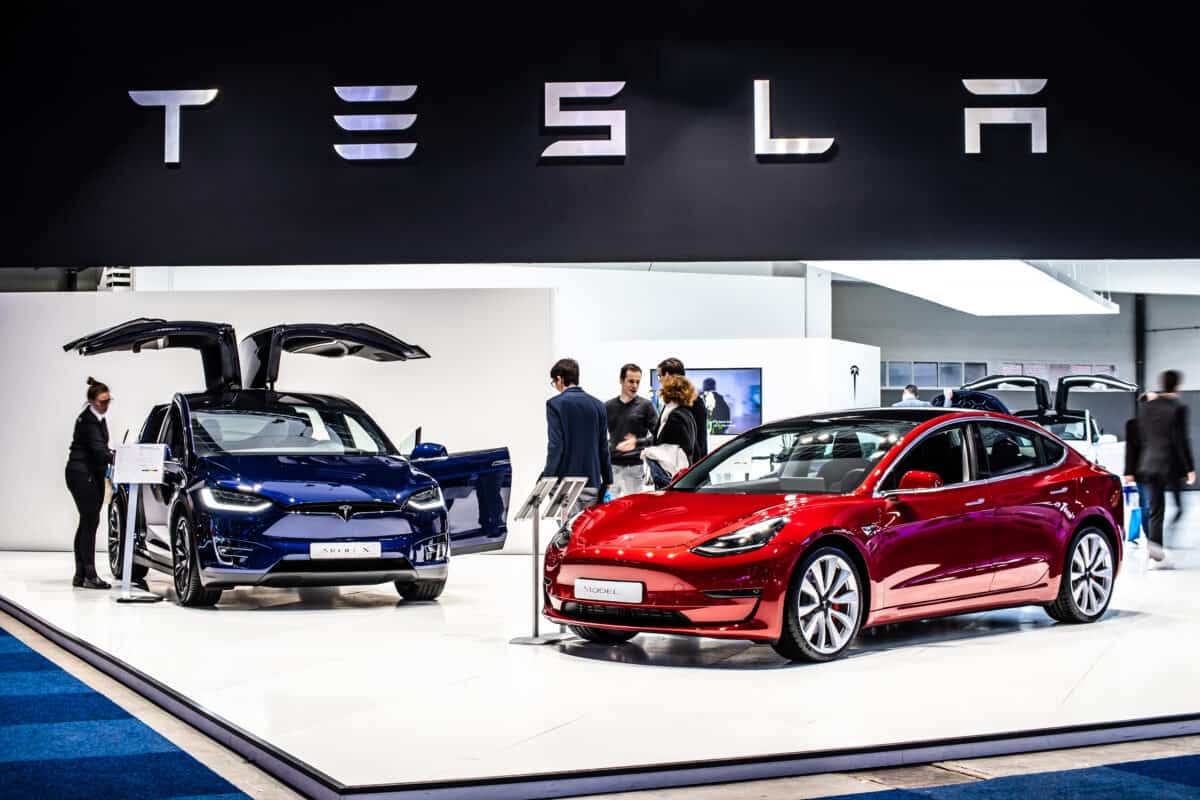 Tesla ($TSLA) is one of the most promising investments in the technology sector. It is the dominant force in the EV field, and with society pushing toward clean energy in the future, Tesla is sure to become one of the biggest companies in the world long-term.
EVs had a tough time selling to everyday folks for many years; EVs were seen as ugly, expensive, and inefficient cars with many deficiencies compared to gas vehicles. Tesla became known as the trusted brand in the EV world, and over time they have eliminated many issues that plagued EVs. Tesla incorporated a modern style, efficient engineering, and affordable pricing into its vehicles, and this business model has made Tesla the behemoth it is today in the car industry.
In Q1 of 2023, Tesla reported an all-time high quarterly revenue, the company had a year-over-year rise of 46%, and during the Q1 shareholder meeting, Tesla announced that the company is focused on "being at the forefront of AI development." Tesla has had an established and trusted AI system implemented into its technology for years. If they make it a central focus long-term, Tesla could become one of the biggest AI technology companies in the future.
Reddit investors believe Tesla is an excellent long-term investment as they slowly become one of the dominant players in the car industry, not just the EV side of things. Tesla had a rough start to 2023, but the stock has skyrocketed over 120% in the first half of the year, with most of that growth coming from Q2.
3. NVIDIA
NVIDIA ($NVDA) has been the main protagonist in the 2023 stock market, this stock has skyrocketed nearly 200% since the start of 2023, and nothing seems to be stopping its bullish momentum. But why has this stock seen such an explosive breakout? And why is it still considered a great buy at its highest valuation?
NVIDIA has centered the core of its software services around its generative AI, and this technology has launched NVIDIA stock into the forefront of the microchip industry. NVIDIA is the leader in microchip sales and is one of the most efficient companies implementing AI technology into its products and services.
Reddit investors believe NVIDIA stock is still a fantastic buy after it crushed its last earnings call. NVIDIA products are in high demand and short supply, and investors on Reddit speculate NVIDIA stock revenue to soar over 100% in 2024 with much more ground to gain in the future. According to Reddit investors, NVIDIA is one of the best investments for those interested in AI technology stocks.
2. Amazon
Amazon ($AMZN) is one of the world's most trusted and successful companies; Reddit investors believe this stock is a prime buy since it's recovering from a tough 2022 year. This company has expanded its business ventures recently with acquisitions like Whole Foods, Audible, Ring, and more.
Amazon also recently partnered with the NFL to acquire Thursday gamedays exclusively on prime video, and Reddit investors believe this stock has a long road ahead. Amazon stock reported an increase of 9% in net sales, and an operating cash flow increase of 38% during Q1 in 2023, showing a strong recovery from its tough run in 2022.
Reddit investors believe Amazon is still undervalued, and as the stock market recovers, sales and revenue should continue to rise for Amazon. Reddit has labeled Amazon stock as an excellent buy for years, but it's a killer buy now due to the successful business model and growth opportunity in the future.
1. Apple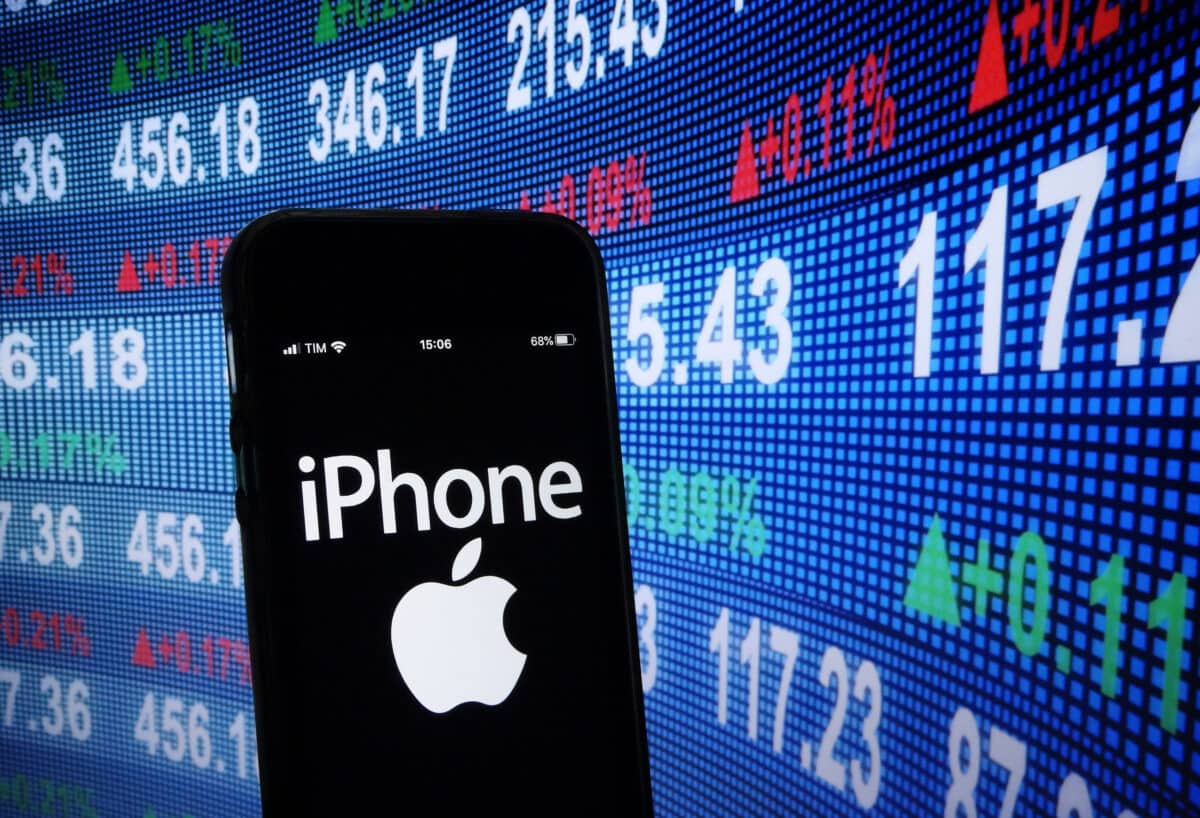 Apple ($AAPL) has rallied over 40% during the first half of the year with no signs of slowing down. During the banking crisis earlier in the year, stocks like Apple became a safety pillar for big investors looking to take their money out of the unstable banking sector.
Apple is the most valuable company in the world, with a market cap of over $3 trillion. This stock was considered an excellent buy a decade ago, but that doesn't mean it's not a great buy now. Apple continues to grow its market share in the technology sector with the proven success of the iPhone.
The iPhone makes up over 50% of Apple's revenue, but they also sell laptops, desktops, headphones, and more. Every product that Apple sells is considered the best in its respective category, and that's one of the main reasons this company has been so consistent over the years.
Since 2019, Apple stock has rallied over 300%, outperforming some of the biggest and most successful companies in the market, including Microsoft, Google, Amazon, and META. Apple has shown consistent growth and reliability for many years, and Reddit considers it the best stock to invest in right now.
Summary Table
| Rank | Stock |
| --- | --- |
| #1 | Apple |
| #2 | Amazon |
| #3 | NVIDIA |
| #4 | Tesla |
| #5 | META |
| #6 | Microsoft |
| #7 | JPMorgan Chase |
| #8 | AMD |
| #9 | Google |
| #10 | Coinbase |
The image featured at the top of this post is ©Phongphan/Shutterstock.com.