Key Points
Mozilla Firefox has been consistently voted one of the best overall browsers by Reddit.
Microsoft Edge comes heavily recommended for Mac and Windows users alike.
Opera GX is a great option for gamers.
Google Chrome is the most documented and most used overall.
If you value your privacy, Brave browser is a great option.
Users that love tailoring their browsers to their needs should choose Vivaldi.
What are Reddit's best browsers? Admittedly, the market has stagnated a bit when it comes to the options available. However, there are some startling inclusions for the best browsers for 2023.
Some are old standbys, like the respectable Firefox and Chrome. Others are new takes on a common interface, like Opera GX. Whatever your needs are, there is certainly a browser out there for you.
Reddit's Best Browsers
Here are the six best browsers according to multiple threads and users over at Reddit.
Best Overall: Mozilla Firefox
Firefox is one of the few browsers on this list that doesn't use Chromium as its primary engine. The Gecko-powered browser has been a reliable choice for web browsing and customization for a number of years now.
Firefox is consistently voted as one of Reddit's best browsers, and it isn't hard to see why. You have plenty of options for customization, including manipulating site elements with CSS with certain extensions. There is also robust support for the likes of script blockers and ad blockers.
If there is one complaint to level at Firefox, it's the browser's resource usage. Firefox can be fairly RAM-hungry, so be aware if you're primarily a laptop user.
| Pros | Cons |
| --- | --- |
| Firefox has a unique browser engine that isn't a fork of Chromium. | The browser engine can be somewhat sluggish at times. |
| Great support for ad blockers and script blockers. | Firefox is very resource-intensive if you have multiple tabs open. |
Best for Windows Users: Microsoft Edge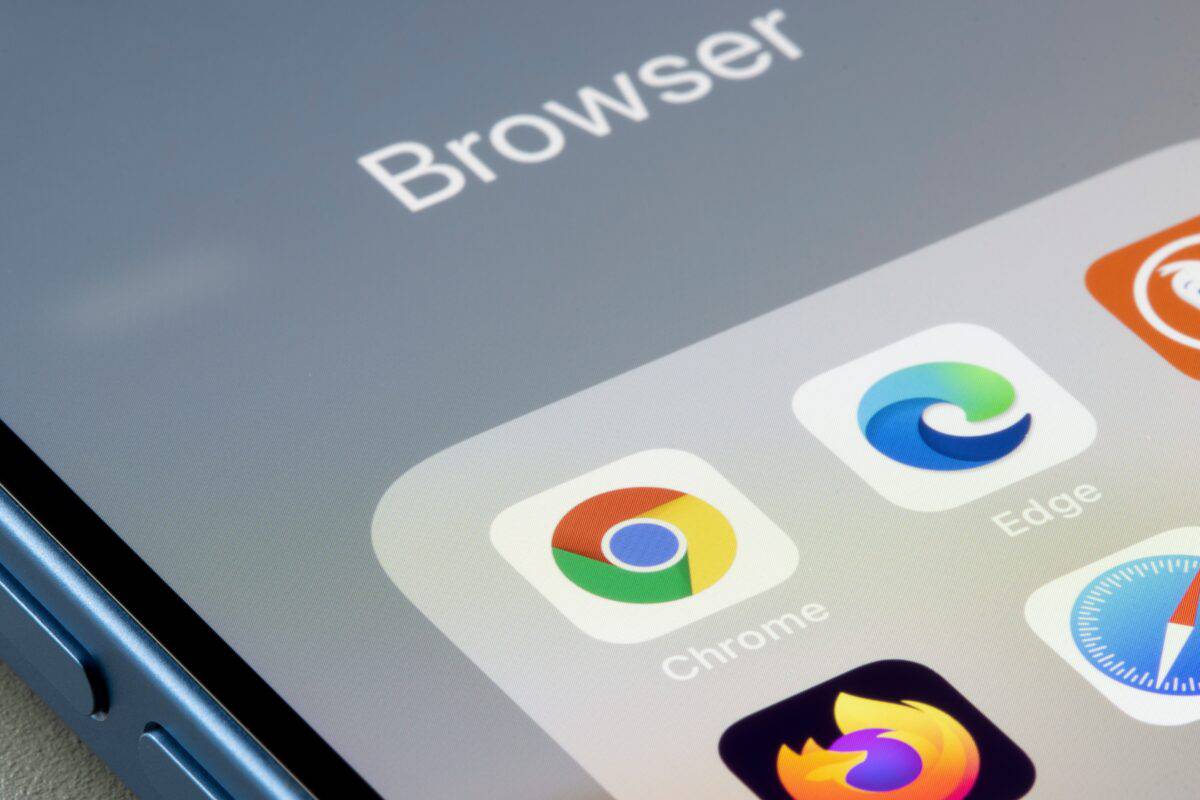 From here on, every single browser covered is going to use Chromium as its foundation. Microsoft Edge made its debut in Windows 10 but has quickly surged forward to become one of Reddit's best browsers. It has support for Google Chrome extensions while also being supremely fast.
Mac and Windows users alike can use Edge, which also comes with some great new features for the sake of productivity. Microsoft has recently implemented Bing AI into the browser itself, meaning you can directly consult with an AI chatbot built on the same technology as ChatGPT.
Where Edge falters is the lack of flexibility when it comes to creating custom key binds and gestures. It would be great to see some support for that in the future, just for the sake of accessibility and ease of use.
| Pros | Cons |
| --- | --- |
| Edge is one of the fastest browsers on the market today. | It isn't very customizable. |
| Edge can use an AI chatbot to help with queries or other productivity tasks. | Edge isn't built for security. |
Best for Gamers: Opera GX
A browser for gamers? It seems an odd concept but Opera GX is tailored exactly for that. Opera is unique in coming with specialized features meant to limit the consumption of resources while gaming.
There are checks in place to make sure you aren't exceeding your RAM or processing load while alt-tabbing to check a Wiki. Opera also comes with integrated clients for a host of different messaging services, including Discord.
The developers have also packaged together a free VPN for Opera users to help safeguard data and provide a measure of security. Opera GX is a great choice for gamers but might be a bit much for users who work primarily from a web browser.
| Pros | Cons |
| --- | --- |
| Opera GX is optimized to allow for top performance while gaming. | The visual design can be a bit overwhelming. |
| Opera GX comes with its own VPN for the sake of security and privacy. | Some aspects of the interface can be difficult to navigate. |
Best for Ease of Use: Google Chrome
Few browsers carry the same brand value as Google Chrome. While Chrome has lost a degree of its market share in the last few years, it still ranks among Reddit's best browsers. Chrome is very easy to get a grip on, and is relatively fast.
It also has plentiful extensions, providing functionality like ad blocking, development tools, and general productivity assistance. Chrome does have some security concerns, especially if you're worried about data and telemetry being used for marketing purposes.
While Google is starting to dial back the efficacy of ad blockers on Chrome, the browser still remains one of the best for basic usage.
| Pros | Cons |
| --- | --- |
| Chrome has an extensive amount of available browser extensions. | It can be relatively resource-hungry, making it less than ideal for laptop users. |
| Chrome is one of the easiest browsers to use. | Google is limiting the efficacy of ad blockers and script-disabling extensions. |
Best for Privacy: Brave
Brave is built with privacy in mind. What makes it one of Reddit's best browsers is that it comes packaged with script-disabling technology out of the gate, as well as an integrated ad blocker. This means that, since ad content isn't loaded from the start, web pages can load much faster.
Brave isn't necessarily built for speed, though. Instead, you're looking at a browser that values its users' privacy above all else. If the security features aren't enough, you can always opt for using the built-in Tor functionality.
This does slow down browsing considerably but helps mask traffic and provides a degree of privacy other browsers can't come close to providing.
| Pros | Cons |
| --- | --- |
| Brave comes packaged with privacy features. | It isn't built for every website. |
| Web pages can load faster when they aren't loading scripts and ad content. | There aren't very many compatible extensions for Brave. |
Best for Customization: Vivaldi
The final of Reddit's best browsers is another take on Chromium that's built with customization in mind. Vivaldi is tailored for the end user to suit their own needs. It is naturally native to Chrome's extensions, so you can add things to make the browser fit your own style.
Aside from that, the whole of Vivaldi's interface is built to be moved and shuffled around as you like. You can place toolbars and the like where they are best accessible.
Vivaldi does lack crucial support for vital web technologies like HTML5. It also lacks key security options. That aside, it is a stable and usable browser that allows access to a variety of web standards for the sake of all users.
| Pros | Cons |
| --- | --- |
| The browser can be tailored to your needs. | The browser lacks integrated security features. |
| Vivaldi is compatible with a variety of web standards for accessibility and use. | Vivaldi isn't the best fit for users running older computer hardware. |
Choosing the Right Web Browser for You
Choosing a web browser really boils down to what features you'd like to have available. While most modern web browsers support extensions, it is nice to have these sorts of functions directly built into the software.
Features and Customization
Firefox gets the obvious nod for customization, as its extension marketplace is a treasure trove for rolling your own unique browser experience. Other browsers suited towards customization are Vivaldi and Opera GX.
Most modern web browsers do have some basic security built into the software. If extensions are supported, this can be improved quite a bit.
Using a Web Browser: What It's Like
You've likely been using a web browser for a number of years. They act as the main gateway to most web pages and other content online.
Most modern web browsers have search engines close by the main controls. This helps to get searches underway without having to manually type in the URL, as you might have had to do in the late 90s.
Typically, you're going to be using a web browser for most online work, especially on a laptop or desktop. Most mobile phones have their own browsers, as well, which act and control just like their larger counterparts.
That said, you want a web browser that works for you and fits your needs.
Closing Thoughts
Reddit's best browsers offer quite a lot to like. While Reddit's community is quite diverse, the users have certainly provided plenty of options to help you pick the right browser.
The image featured at the top of this post is ©Wachiwit/Shutterstock.com.