Key Points
In-wall speakers provide a flexible and superior sound option for home theaters compared to soundbars.
They have a sleek look and stay out of the way, eliminating the need for messy cables and bulky speakers.
In-wall speakers offer better sound reproduction, accurate lows and highs, and optimal angles for an immersive listening experience.
They are great for surround sound and Dolby Atmos compatibility, and save space with their smaller footprint.
In-wall speakers require less cleaning and maintenance compared to other speaker systems.
In-Wall speakers have a lot of advantages for home theaters. Aside from the custom installation, in-wall speakers provide a very flexible sound option that is superior in sound to the more common soundbars you'll find in the wild.
If you're serious about your home theater experience, it might be worth looking into upgrading your experience with in-wall speakers. Many of these systems have all the bits you need to get accurate sound reproduction while taking advantage of surround sound protocols.
There are six very good reasons why you should consider purchasing in-wall speakers for your home theater. So, let's take a moment to explore what in-wall speakers are and why they might be a great fit for your home.
In-Wall Speaker Overview
In-wall speakers differ from other sound system installations in a few key ways. For starters, you aren't going to have loose cabling hanging out. The speakers themselves have custom-fitted enclosures along the walls of your home theater.
With integrated systems, you'll have the option of having surround sound or Dolby Atmos compatibility. Typically speaking, it is a costlier solution than most, due to the custom installation process. You might also experience some difficulties when it comes time to upgrade.
Part of this comes down to the very nature of the installation. You'd have to remove each speaker from its enclosure and double-check that your replacement speakers fit without any adjustments. That said, they provide accurate sound reproduction with minimal fuss once installed.
In-wall speakers function the same as any other surround sound system, but the real difference is they are out of the way. Rather than being a piece of decor in the home, they become part of the actual room. There are similar options like in-ceiling speakers that effectively function the same way.
If you're looking for a custom solution, you'll find many options on the market come with tweeters, subwoofers, and mid-range speakers with fairly large speaker cones that make for a great listening experience.
Reasons to Buy In-Wall Speakers
With a base-level knowledge of in-wall speakers, let's explore the actual reasons you might consider upgrading your sound system.
1. Cleaner Look
In-wall speakers stay out of the way. You won't have to mess with fussy cabling or worry about knocking over your subwoofer.
As previously mentioned, these are directly installed in the walls of your home. Some in-wall speaker solutions even come with pre-fitted covers that help the speakers blend into the wall. You get the luxury of huge sound coupled with a sleek look, regardless of the speaker choice you might make.
2. No Wall Reflections
Sound moves in waves, and any angle of reflection can reduce the quality of your sound. The custom enclosures made for in-wall speakers work as something called a baffle. What this means is the baffle is directing your sound where it needs to go with quite a bit of clarity.
Free-standing speakers or soundbars are going to vary in terms of sound quality depending on where they are placed. In-wall speakers don't have this disadvantage, thanks to the baffling. Sound is directed where it needs to go.
The enclosures also help with bass frequencies. These can often lose power and punch when the placement of your subwoofer is less than ideal. An in-wall system isn't going to have these issues.
3. Better Sound Reproduction
As mentioned in the last point, the installation method of an in-wall speaker leads to baffling along the body of the speaker itself.
As such, you get far better reproduction of sound than you would with most commercial speaker options. Those in the know understand that studio reference speakers are the most accurate option you can find. However, in-wall speakers get very close in terms of overall sound reproduction.
You can expect accurate lows and highs. The mid-range will also shine, thanks in part to a trained professional taking a close look at your room to install the system.
Installers will take a close look at your room to determine optimal angles for each speaker so you get the experience possible.
4. Great for Surround Sound
You can mount a fair few speakers on your walls, and there are certainly 5.1 and 7.1 channel systems out there. Since the speakers are out of the way, you can have a full surround system without worrying too much about the space it takes up.
In-wall speakers are a great option for surround sound. Newer models are also compatible with Dolby Atmos, so you can take full advantage of the latest and greatest audio mixes on your favorite movies, shows, and games.
5. They Save Space
In-wall speakers have far less of a footprint than other speaker options. You can have a full surround sound system, but the overall footprint is going to be smaller than trying to find space for five speakers and a subwoofer.
The custom enclosures that have to be built for each speaker can be costly, sure. This comes with the knowledge that you're going to have fewer things on the floor or take up shelf space.
6. Less Cleaning
This is the part no one really mentions about owning a speaker system. Rooms need cleaning, anyone knows that. With other speaker systems, you're going to have to dust the speakers as well as do your best to scoot the cabling out of the way for cleaning the floors.
In-wall speakers don't really have this as an issue. You might take the time to wipe off the covers, but you're going to spend a lot less time cleaning up around the speakers than you would with other surround sound systems.
Best In-Wall Speaker Options
There are quite a few options on the market for in-wall speakers, here are a few of the more popular options.
Monoprice 3-Way In-Wall Speakers: Rock Solid Budget In-Wall Speakers
Great for Budgets
We earn a commission if you make a purchase, at no additional cost to you.
Monoprice might have the brand power of other speaker companies, but this set of speakers sounds great while not breaking the bank.
Unlike many other in-wall speakers, Monoprice makes it so you can install these speakers in your own home. Each set of speakers comes with a template for marking your wall. After making the cuts, you can install the bracket with a simple screwdriver.
The cover is clean and stays out of the way. This is a great option for DIY enthusiasts. Make no mistake, the cheaper price betrays the sound these can pump out.
Pyle PDIW87: Super Flexible In-Wall Speakers for Any User
Super Flexible
We earn a commission if you make a purchase, at no additional cost to you.
These speakers are fairly flexible and can be mounted on your ceiling or your wall. They have better frequency range than other options. That does leave you open for an in-wall or wireless subwoofer if you do find the bass lacking, however.
The Pyle PDIW87 is meant to mount flush in the wall, so they'll be out of the way no matter where you choose to mount them. This is a fairly versatile speaker. You can use multiple speakers for the same overall purpose, aside from the subwoofer of course.
They can be found on sale fairly often and come in a variety of sizes as well. You'll find 5-inch, 6.5-inch, and 8-inch options depending on your needs.
Architectural Speakers by Sonance: Premium In-Wall Speakers for the Discerning Audiophile
Great In-Wall Speakers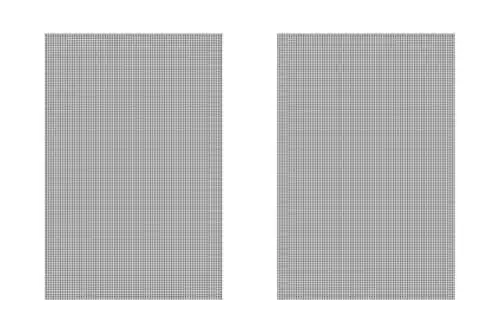 We earn a commission if you make a purchase, at no additional cost to you.
This premium option comes with quite a bit of grunt to deliver sound to your whole room. The higher price does indeed equate to better performance compared to some other options.
The bass response on this type of speaker is great, reaching down to around where a subwoofer occupies. You might want to pair them up with a subwoofer for a fully balanced sound stage, however.
The Sonance Architectural Speakers are the in-wall choice to make if you're after the best surround sound you've ever heard.
Closing Thoughts
In-wall speaker systems are a great choice for anyone looking for premium sound quality with a minimal footprint. Before you take the plunge, make sure it is a great fit for you.
If you're sick of having to deal with a tangle of cables each time you move something, then in-wall speakers are a great fit. The custom installation can be a bit daunting, but the advantages outweigh the inconveniences that go into setting them up.
Summary Table
| Reason | Description |
| --- | --- |
| Cleaner Look | In-wall speakers are directly installed in the walls of your home, providing a sleek look without the mess of cables or risk of knocking over equipment. |
| No Wall Reflections | The custom enclosures for in-wall speakers direct sound where it needs to go with clarity, reducing the impact of wall reflections on sound quality. |
| Better Sound Reproduction | In-wall speakers provide accurate sound reproduction, delivering accurate lows, highs, and mid-range sounds. |
| Great for Surround Sound | In-wall speakers are ideal for surround sound systems, and newer models are compatible with Dolby Atmos. |
| They Save Space | With a smaller footprint than other speaker options, in-wall speakers save space in your room. |
| Less Cleaning | In-wall speakers require less cleaning than other speaker systems, as they are installed in the wall and do not have cables that need to be moved for cleaning. |
The image featured at the top of this post is ©Martin M303/Shutterstock.com.