Are you looking for reasons to buy Apple's Vision Pro? The newly announced headset from Apple has inspired a rather mixed reception. The price has been a major point of detraction, as you might expect. However, there is certainly plenty to be excited about when it comes to the Vision Pro.
If you've been on the fence about whether to purchase this upcoming headset, then you're in luck. Today's guide covers some of our favorite reasons to actually purchase the Vision Pro.
What Is Apple's Vision Pro?
The Apple Vision Pro is the first standalone headset from the tech giant. It combines mixed reality, virtual reality, and augmented reality to deliver a standalone experience which also readily integrates into the Apple line of products.
Unlike other headsets, this isn't intended solely for gaming purposes. Instead, you'll be able to use the Apple Vision Pro for a slew of productivity and casual computing tasks, as well.
Specs
| | Apple Vision Pro |
| --- | --- |
| Resolution | Prospective 3800 x 3000 per lens |
| Processor | Apple M2 |
| Battery Life | Up to two hours |
| Cameras | 12 total cameras are integrated into the device |
| Sound Support | Six microphones, spatial audio support from built-in AirPods |
| Method of Control | Eyes, hands, voice |
| Operating System | visionOS |
| Retail Price | $3,499 |
Reasons to Buy Apple's Vision Pro
Here are six of our favorite reasons to buy an Apple Vision Pro.
Reason #1: Its Wide Range of Compatibility
You aren't just getting a standalone headset when it comes to the Vision Pro. Instead, you also get integration with the Apple line of products. You can use it as an immersive display for your iPhone or iPad. MacBooks and the iMac aren't left out either, with full support and control of the Vision Pro present.
The wide compatibility and integration of the rest of the Apple product line are some of the best reasons to buy Apple's Vision Pro. It would be one thing if the device was standalone, but the ability to use the whole of Apple's computing line is a massive benefit.
Reason #2: The Comfortable Headset Design
If you spend enough time around VR spaces, you'll see comfort is a massive concern for headsets. Apple has taken these complaints into consideration when designing the Vision Pro. The seal around the lenses themselves makes for a comfortable fit, with ample breathing space for your eyes.
The rear strap is fully adjustable and accommodates heads of all sizes. It may lack the top strap seen in other devices but remains fully secure once adjusted. As such, this is one of the better reasons to buy Apple's Vision Pro.
Reason #3: The Native Integration of Popular Apple Apps
If there is one thing you can count on from Apple, it is the native integration of its default suite of apps. The Vision Pro is no different in this regard and comes out of the gate with support for the likes of Apple Arcade, Apple TV, Apple Music, and more mundane apps like Safari.
You can use the Vision Pro as a multimedia haven, or just to surf the web like you're in a cyberpunk novel from the early 90s. If you can get the past price, the attention to care when it comes to developing native versions of its popular apps is one of the better reasons to buy Apple's Vision Pro.
Reason #4: It Is for More Than Gaming
The Apple Vision Pro is intended for more than just gaming. You can certainly game on the device, especially thanks to the integration of Apple Arcade titles. However, when it comes down to it, the Vision Pro is meant to be a new way of computing.
You can use the Vision Pro for consuming media, browsing the web, checking emails, and a whole slew of other purposes. It is readily integrated with other Apple devices you might own giving it a huge degree of flexibility, as well.
If you're looking for a headset that does more than gaming, this might be one of the great reasons to buy Apple's Vision Pro.
Reason #5: Novel Input Methods
The Vision Pro isn't tied to traditional input methods, at least for standalone operation. You can use your eyes to control the device for starters, which is done with internal cameras and sensors. Apple's penchant for gestures is on full display, as well, with your hands being the method of input.
The Vision Pro comes with external cameras and sensors that accommodate the likes of using your hands to use the device. It also comes with voice control, thanks to Apple's voice assistant Siri. The lack of additional control hardware is one of the stronger reasons to buy Apple's Vision Pro.
Reason #6: It Comes with Spatial Audio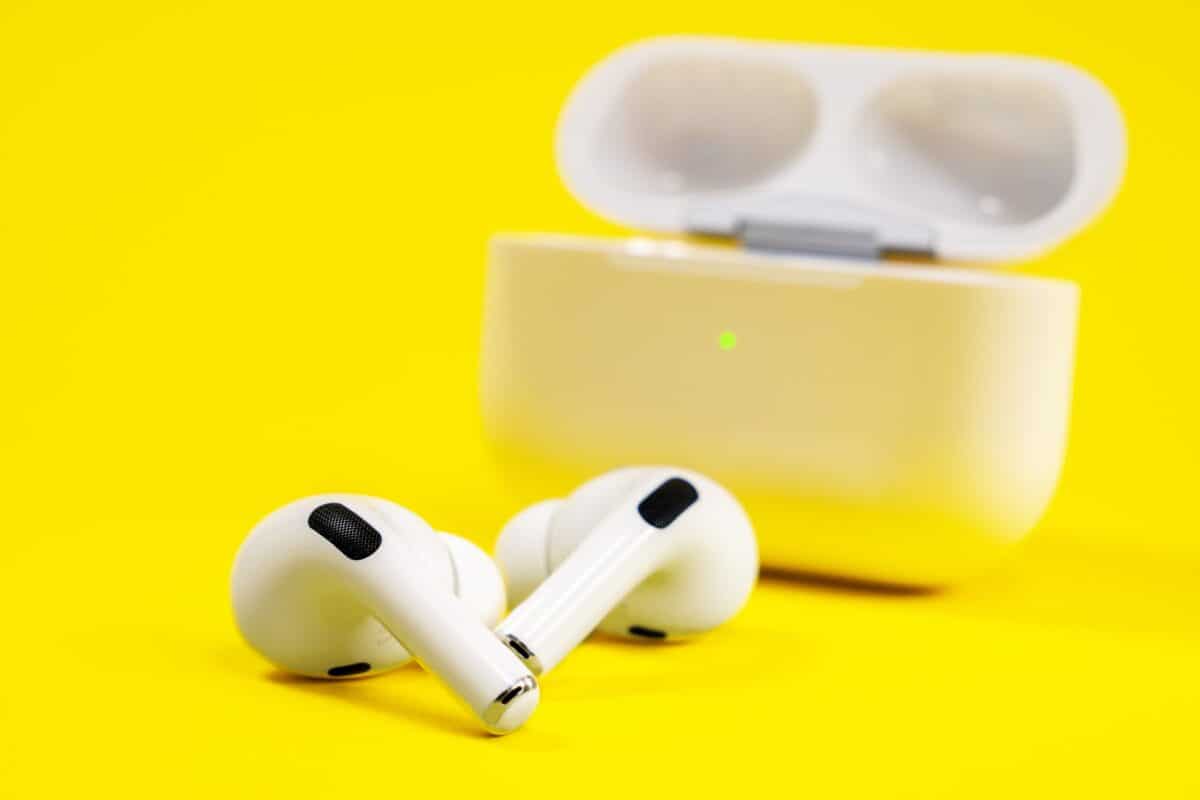 Do you love immersive audio? You'll be delighted to hear the Vision Pro comes with full spatial audio support. Now, spatial audio is nothing new with Apple products, as seen with the AirPods Pro and the third-generation AirPods.
You're not just getting immersive visuals with the Vision Pro, you're getting enriched spatial audio, too. As such, if you're a huge media buff or a long-time subscriber of Apple Music, this is one of the best reasons to buy Apple's Vision Pro.
Alternatives to Apple's Vision Pro
If the $3,499 price tag proves to be a bit too much, there are thankfully some alternatives. Now, these won't act as full replacements but are great VR headsets nonetheless.
HP Reverb G2
2022 Version
HP Reverb G2
2160 x 2160 LCD panels per eye

4 built-in cameras and ergonomically designed controls

Compatible with both SteamVR and Windows Mixed Reality

Sweatproof
We earn a commission if you make a purchase, at no additional cost to you.
The HP Reverb G2 isn't going to change the way you experience computing. However, if you're looking for an affordable way to get into VR gaming, it is a fantastic choice. The Reverb G2 functions as your typical VR headset, meaning you'll need a tethered connection and a PC to use it.
What sets the Reverb G2 apart from its competitors is sheer affordability. You're getting a high-resolution, powerful headset for well under $1,000 at retail. With a suggested price of $599, it makes a rather compelling choice if you're looking to get into virtual and mixed-reality computing.
Valve Index 2
The Valve Index 2 is something of a gold standard when it comes to virtual reality headsets. There are few headsets that come close to its tracking accuracy, the comfort of its design, or the sharpness of its display.
Yes, it is on the pricier end of things with a suggested retail price of $999. However, when compared to the Vision Pro, that might come across as an absolute bargain.
The Valve Index 2 hasn't been released just yet but might prove to be a great alternative to the Vision Pro for Windows users looking for an immersive headset.
Meta Quest 2
The Meta Quest 2 can be thought of as a spiritual cousin of sorts to the Vision Pro. It is a fully standalone device with its own processor and battery pack. The Quest 2 isn't nearly as sophisticated in operation as the Vision Pro, but it is available for a fraction of the cost.
You can purchase a Quest 2 for around $299 with the controllers included. When you consider its integration with PCs and smartphones, as well as its standalone operation, it might make for a great choice. However, you might want to wait for the upcoming Quest 3, which comes with across-the-board improvements.
Closing Thoughts
The Apple Vision Pro holds quite a bit of promise in the VR space. It might very well serve as a whole new way of experiencing computing that extends beyond just typical gaming uses. The price is a bit hard to swallow, but there is plenty to enjoy about it.
Reasons to Buy Apple's Vision Pro
1. The Vision Pro is compatible with a wide range of Apple products.
2. Apple has created a very comfortable headset design with the Vision Pro.
3. It comes with natively integrated Apple apps for a wide variety of use cases.
4. You can use the Vision Pro for more than just VR gaming.
5. The Apple Vision Pro needs zero external hardware for controlling it in standalone mode.
6. It comes with integrated spatial audio.
The image featured at the top of this post is ©AlpakaVideo/Shutterstock.com.