Key Points
Webcams offer superior video quality, improved audio capture, and versatile positioning, enhancing your online presence.
Webcams have diverse uses beyond online communication, such as home surveillance and nature broadcasts.
Top-rated webcams include the Elgato Facecam, Logitech Brio, Logitech C920, Obsbot Tiny, and Dell UltraSharp Webcam.
In today's digitally driven world, webcams have become a staple for effective communication. Whether you're an entrepreneur, a student, or an avid gamer, buying a webcam unlocks new avenues for interaction. Unlike built-in cameras on laptops or smartphones, webcams offer superior video quality, improved audio capture, and versatile positioning, enhancing your online presence.
Webcams also stand out due to their advanced features. Many come with adjustable resolution settings, auto-focus capabilities, and low-light correction. These attributes provide an edge in professional settings, online classes, or during gaming marathons. Further, the convenience of plug-and-play operation and universal compatibility are reasons for buying a webcam. Make your digital interaction seamless and more personal by opting for a webcam that suits your needs.
Reasons to Buy a Webcam
Buying a webcam can often seem like an unnecessary investment, particularly with the prevalence of built-in laptops and desktop cameras. However, there's more to this decision than meets the eye. With a shift towards remote work, virtual communication, and online content creation, webcams steadily prove their value.
The benefits of purchasing a webcam include:
Better quality
Enhanced privacy protection
Work Efficiently
Enhanced video clarity
Built-in Ring Lights
More control over your camera
Wide Applications
Let's discuss each benefit in detail.
Better Quality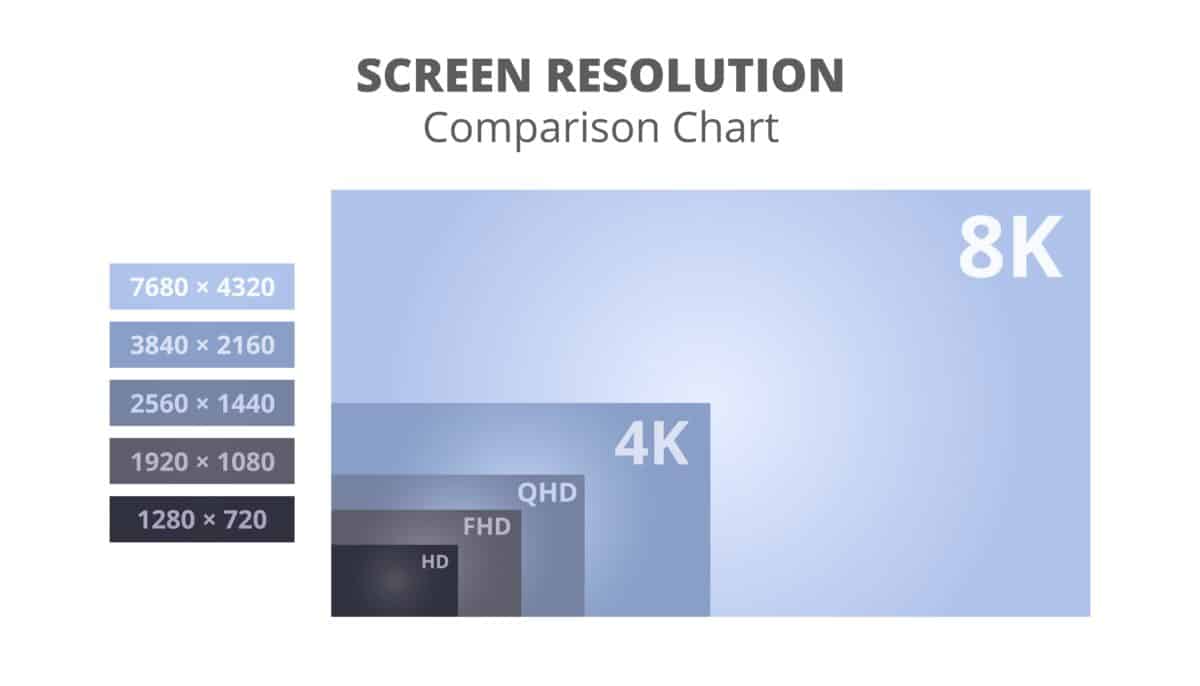 A webcam is crucial to a clear, high-resolution image that outperforms your standard inbuilt laptop camera. The advanced technology of a webcam enables you to capture and share high-quality video content. With the market crowded with various options, specific webcams offer at least 720p HD, with some extending to 1080p Full HD and 4K Ultra HD.
When dealing with work-related video calls or live streaming, presenting yourself in the best light is crucial. A webcam is designed for this very purpose, to provide superior image quality. As with many laptop cameras, this means no more grainy pictures, awkward angles, or unsightly shadows. Instead, you get crystal clear images, elevating your overall communication experience.
Webcams Enhance Privacy Protection
Webcam security is a concern that everyone should take seriously. An external webcam makes ensuring no one is spying on you more accessible. Unplug it or cover it up when it's not in use. On the other hand, cybercriminals can manipulate an inbuilt camera to spy on you without your knowledge.
Moreover, some advanced webcams come with integrated privacy shutters. These physical barriers provide an extra layer of security, effectively blocking the lens when the webcam is not in use. Therefore, buying a webcam can help you to safeguard your privacy in today's digital age, where cyber threats are an ever-present risk.
Work Efficiently
The introduction of webcams has transformed how we work. It allows professionals to collaborate remotely, thereby increasing efficiency. With a webcam, you can join virtual meetings, conduct webinars, or even perform live demonstrations to a global audience.
Owning a webcam also broadens opportunities for remote work, enabling employees to maintain strong communication with colleagues and clients from anywhere. Additionally, a webcam can allow educators to conduct online classes, ensuring that students continue learning, even when physical attendance isn't possible. This convenience and flexibility brought by a webcam can significantly enhance work productivity.
Webcams Improve Video Resolution
A noticeable advantage of purchasing a webcam is its enhanced video clarity. A clear, crisp image is paramount when taking part in video conferencing. Webcam technology has significantly evolved, providing users with remarkably improved video quality. Traditional in-built laptop cameras often produce grainy, pixelated visuals, making it challenging to create a positive impression, particularly during professional interactions.
The high-resolution feature of webcams is essential, mainly when used for professional interactions, such as job interviews, meetings, and online lectures. If visual presentation matters to you, investing in a webcam will serve you well, delivering sharp, clear visuals that give you an edge, regardless of your use case. Plus, with the advent of AI technology, webcams have become even more advanced, enhancing your video conferencing experience.
Built-In Ring Lights
Webcams with built-in ring lights add another layer of quality to your video. This feature aims to illuminate the user's face — essential in low-light conditions. When trying to connect personally or professionally, lighting plays a crucial role in your perception. This is especially true during video calls, where poor lighting can lead to misinterpretation of facial expressions or details.
The built-in ring light feature ensures you're seen in the best light, literally and figuratively. It reduces harsh shadows and helps you maintain a well-lit, professional appearance during video calls. This feature offers added convenience, removing the need for external lighting setups, which can be costly and space-consuming. With this in mind, a webcam with built-in ring lights can be valuable for enhancing your online communication experience.
Better Control Over Your Camera
Purchasing a webcam also gives you more control over your camera. In contrast to in-built laptop cameras, which are typically fixed and offer limited flexibility, an external webcam can be adjusted to achieve the perfect angle and distance for every video call.
Having control over your camera angle is particularly important for online presentations or virtual meetings where you might need to show different elements in your workspace. With this flexibility, a webcam enables you to position and reposition the camera to capture the best visual representation of your presentation.
Numerous Uses
Webcams, primarily known for enabling online communication, have now found uses far beyond their specific mandate. From home surveillance to professional setups, the versatility of webcams has made them indispensable tools. They offer an affordable alternative to traditional video surveillance systems, as formidable deterrents to intruders, or as discreet monitoring devices for childcare. Also, a quality webcam is a critical business asset in remote work, playing a pivotal role in connecting employees and facilitating seamless communication.
Further, webcams cater to diverse scenarios. They have been utilized in weather stations and nature parks for real-time broadcasts, enhancing audience engagement. Even in manufacturing, integrated with the Internet of Things (IoT), webcams have proven valuable in improving operational efficiency. Thus, owning a webcam opens up numerous possibilities, positioning it as a wise investment with wide-ranging applications.
Best Webcam to Buy Today
We've explored why a webcam is a must-buy. Now, let's turn our focus to the best available options. We'll assess the top-rated webcams today to help you make an informed purchase.
Elgato Facecam
Streamers' Pick
We earn a commission if you make a purchase, at no additional cost to you.
The Elgato Facecam Webcam, a thoughtful addition to Elgato's streaming gear catalog, stands as a well-crafted entry into the market. Targeted at streamers, it delivers excellent 1080p/60fps, uncompressed video quality. A slight downside might be the initial overexposure, but the intuitive Camera Hub software ensures ease of customization.
Its most remarkable feature is the Sony STARVIS sensor, optimizing it for low-light environments. In a comparative analysis with the Razer Kiyo Pro, the Facecam delivers superior results in dimly lit conditions. However, it's worth noting that its premium price tag may deter some buyers.
The lack of autofocus or built-in microphone could be a drawback, but Elgato wisely chose to omit features that might prove redundant for streamers. Its primary goal is to provide a clean, latency-free video output, which it certainly delivers. However, it falls short of offering 4K or HDR capabilities.
Despite the caveats, the Elgato Facecam Webcam is a strong contender in webcams. Its value truly shines for dedicated streamers who value high-quality video output. If you're one, consider investing in Facecam for a DSLR-like experience without the DSLR price.
Logitech Brio Webcam
#1 Best Overall
Logitech Brio 4K Webcam
Ultra 4K HD resolution

Auto light adjustment

Noise-canceling technology

3 fields of view presets (90°, 78° or 65°)
We earn a commission if you make a purchase, at no additional cost to you.
The Logitech Brio Webcam, touted as the ultimate choice for videoconferencing, is a remarkable tool for both professional and personal users. Its superior 4K resolution capability provides an unparalleled, clear, and vibrant image. Besides, the device's auto light correction ensures optimal illumination, regardless of your surroundings.
Moreover, the Brio's sophisticated features, like High Dynamic Range (HDR) and facial recognition, significantly enhance the user experience. It's impressive how the webcam's adjustable field of view enables customization, delivering a personalized experience.
Despite its innovative features, the Logitech Brio webcam's high price tag might deter some users. However, it is excellent performance, and cutting-edge capabilities justify this cost. As remote working becomes the norm, this webcam is a worthy investment for professionals prioritizing video quality.
Finally, while the Brio's 4K capability may seem excessive now, this feature will become increasingly relevant as internet connections and streaming services evolve to support this high resolution. Ultimately, investing in the Logitech Brio means future-proofing your video conferencing needs, ensuring you stay ahead of the curve.
Logitech C920
Solid Performer
Logitech HD Pro Webcam C920
Resolution: 1080p at 30fps
Features built-in microphones and automated noise reduction
Clip fits most tripods, laptops, or screens.
We earn a commission if you make a purchase, at no additional cost to you.
The Logitech C920, standing tall as one of the finest webcams on the market, has become an integral part of the toolkit for professionals and content creators alike. Adored for its high-definition 1080p resolution, this robust piece of tech delivers crystal-clear imagery that adds a touch of professionalism to any video call, stream, or recording.
Despite its age, the C920 has held its ground, offering spectacular performance and longevity. The autofocus feature is a significant advantage, effortlessly keeping you focused and ensuring every detail shines through in every frame.
What sets the C920 apart is its affordability. Ideally, it balances quality and cost, offering top-notch features without burning a hole in your pocket. Its sturdy, reliable build promises endurance, making it a onetime investment that will serve you well over the years.
The lighting and color detection on the C920 is exceptional, adjusting brilliantly to different environments and ensuring your visibility remains uncompromised. However, it's worth noting that while the microphone could use some improvements, its video capabilities make it a standout choice for any work-from-home setup.
Obsbot Tiny
AI Webcam
OBSBOT Tiny PTZ Webcam
Features automated AI face tracking
Resolution: 1080p at 60fps
Includes automated low light correction
Supports gesture control
We earn a commission if you make a purchase, at no additional cost to you.
The Obsbot Tiny is a marvel of modern engineering, pushing the envelope of webcam technology with its feature-rich design. This compact device embodies innovation, sporting a built-in gimbal that lets it follow you across a 180-degree arc, ensuring you remain the focus of your meetings or live streams.
A highlight is its reliable face-tracking ability. The webcam impressively maintains focus, enabling freedom of movement without compromising the video quality. While it's slightly larger than your typical webcam, it justifies its size with these unique capabilities.
Its intuitive design features a significant LED indicator and a convenient magnetic mount. Gesture controls add another interaction layer, enhancing user convenience despite limited functionality.
Video quality remains sharp, even with the digital zoom engaged. However, the image may suffer under low light conditions. The auto white balance and exposure work well, but they could improve. The Obsbot Tiny also includes a quality built-in mic. However, the lack of features like noise cancellation might leave some users wanting more.
Despite these minor drawbacks, the Obsbot Tiny remains a stellar choice for a webcam, a testament to the potential of AI technology in enhancing our day-to-day digital interactions. Whether you're a professional streamer, a digital nomad, or someone looking to boost their video conference game, the Obsbot Tiny holds immense potential. Its intelligent design and innovative features set it apart in the saturated webcam market.
Dell UltraSharp Webcam
Best for Video Quality
Dell UltraSharp HDR 4K Webcam
Includes a 4K Sony STARVIS CMOS sensor
Available with 65, 78, and 90-degree fields of view
Certified for Microsoft Teams and Zoom
Premium aluminum finish
We earn a commission if you make a purchase, at no additional cost to you.
The Dell UltraSharp Webcam is a solid investment for anyone seeking a high-quality camera for virtual interactions. Constructed from robust brushed aluminum, its design balances aesthetics and functionality, effortlessly elevating your workspace.
The webcam is embedded with adjustable viewing angles ranging from 65 to 90 degrees, offering versatile recording scenarios. It also boasts the capacity to record in crystal clear 4K resolution at 24 or 30 frames per second. For those desiring a smoother video feed, you also have the options of 720p or 1080p at 24, 30, or 60 frames per second.
Notably, the device ensures the privacy and care of users. It features a magnetic privacy cap that is secure and easy to detach when necessary. Adding to this, the inside of the cap is lined with soft-touch fabric to prevent lens scratches, reflecting thoughtful design considerations.
Nonetheless, it's worth noting that its image quality is on par with the Logitech Brio. While this is not a drawback, those expecting a noticeable upgrade may need to temper their expectations. Moreover, availability may pose a slight challenge, as it's primarily found in Dell's online store.
Overall, the Dell UltraSharp Webcam delivers a unique mix of performance and quality, earning a secure place in any tech enthusiast's toolkit. You'll find a fantastic match in this Dell offering if you're searching for a durable, versatile webcam that keeps your privacy intact.
Wrapping Up
Acquiring a webcam today positions you at the forefront of technological advancement. They enrich our daily communications, bringing us closer despite physical distances. With numerous high-quality options, you can select one that meets your needs and enhances your digital interactions. Remember, an excellent webcam isn't a luxury but a modern necessity. So, dive into the array of choices and pick your perfect match. Upgrade your tech game now; it's a wise investment for an interconnected world. Embrace the digital era fully with a brand-new webcam today.
The image featured at the top of this post is ©Marcelo.mg.photos/Shutterstock.com.