Key Points
The Toyota bZ4X is competitively priced compared to other options on the market.
The bZ4X offers good performance for both highway and city driving.
Toyota's infotainment system is intuitive and user-friendly.
The bZ4X comes with a suite of well-implemented driver-assistive technologies.
The interior of the bZ4X is spacious and comfortable enough for five passengers.
Are you looking for reasons to buy a Toyota bZ4X? Toyota has put quite a bit of effort towards its debut EV, and it is finally available to purchase. If you've been on the fence as to whether this is the right purchase for you, that is certainly understandable.
This guide covers seven very good reasons you might want to consider purchasing a Toyota bZ4X. If this particular SUV still isn't tickling your fancy, there are another three stellar alternatives available as well.
What Is the Toyota bZ4X?
The bZ4X is Toyota's debut EV and marks the first wholly electric architecture by Toyota. It features a modular platform, built from the ground up to accommodate all future Toyota EVs.
The platform itself isn't new by any measure, as it can be seen with hybrids like Yaris. However, this is Toyota's first time developing an EV. As such, there is a certain level of excitement as to what the future holds for other Toyota EVs.
Specs
| | Toyota bZ4X |
| --- | --- |
| Trims Available | XLE and Limited |
| Horsepower | 201 hp for single-motor, 215 hp for dual-motor configuration |
| Torque | 196 to 248 lb-ft |
| Seating | 5 |
| Smartphone Support | Apple CarPlay, Android Auto |
| Charging Port | J1772 |
| Battery Capacity | 63.4 kWh for single motor options, 65.5 kWh for dual motor configuration |
| Autonomous Driving | No |
Reasons to Buy a Toyota bZ4X
Here are seven of our favorite reasons to buy a Toyota bZ4X.
Reason #1: It Is Competitively Priced
To kick things off, the pricing is one of the best reasons to buy a Toyota bZ4X. You're getting a highly competitive fully-electric SUV filled to the brim with features. It is priced extremely affordably, coming in at less than a comparable ID.4 and about on par with the Hyundai IONIQ 5.
The pricing might not be a huge deal for some, but your dollar is going a lot further with the bZ4X. As such, it is easy to recommend Toyota's first EV. It comes with the same fit and finish you'd expect of any modern Toyota, just with a full-electric powertrain.
Reason #2: The bZ4X Uses Toyota's e-TNGA Architecture
Toyota has been a bit slower out the gate to adopt the EV, at least when compared to competitors like Nissan. The bZ4X is built on the e-TNGA architecture, a proprietary modular platform built in cooperation with Subaru and Toyota.
The e-TNGA is one of the best reasons to buy a Toyota bZ4X because you're getting a more secure, better-handling vehicle thanks to this platform. The lower center of gravity and the secure battery mounting near the frame allow for a more comfortable ride.
Reason #3: It Has Performance to Spare
The bZ4X isn't going to set speed records, by any means. However, you're getting a very capable vehicle that can handle highway and city driving with ease. It doesn't really matter what configuration you're choosing for the motors.
The acceleration is a bit on the slower side, but it has more than 200 horsepower on tap. That is a deceptive horsepower amount as well, the higher-performance dual-motor option easily hits 0 to 60 miles per hour in just under seven seconds.
Now, for racing, that isn't impressive. For a daily driver that you might take on the interstate, it is more than enough to comfortably cruise.
Reason #4: Toyota's Battery Pack Has a Great Range
One of the most impressive things about the bZ4X is the battery pack. Toyota's choice of battery provides quite a bit of overall range. This is one of the best reasons to buy a Toyota bZ4X, as you're getting up to 250 miles on a single charge with the single-motor model.
The dual-motor model isn't a slouch either, with around 228 miles of range on a single charge. Now, this isn't nearly as much as say the higher-end Mustang Mach-E or Model Y, but it is plenty for a daily driver.
Reason #5: The Infotainment System Is Intuitive
You're going to be spending a lot of time using the infotainment system in any EV. Thankfully, Toyota has designed a delightful one. The displays are divided into a central 12.3-inch panel for controlling functions like navigation and a 7-inch display for your instrument cluster.
The user interface is well thought out and should be right at home for any smartphone user. Toyota has also included onboard Wi-Fi hotspots and built-in navigation capabilities. If you're looking for one of the better reasons to get a Toyota bZ4X, this is it.
Reason #6: The Driver-Assistive Technologies Are Well-Implemented
Most modern EVs will come with a measure of safety features to make sure you and your family are kept secure while driving. Toyota has always had a keen eye on keeping its customers safe, and you won't be disappointed with the bZ4X.
You get access to automated emergency braking and pedestrian detection for starters. Drivers also can use lane-departure warning systems and lane-keep assists. This is all capped off with an easy-to-use adaptive cruise control system.
Reason #7: The bZ4X Has a Spacious Interior
Poring over specs and details is all fine and dandy when looking at a car. However, the interior is arguably one of the most important aspects of picking a car for your needs. This is one of the absolute best reasons to get the Toyota bZ4X.
You get a spacious and comfortable interior that comfortably seats five. The driver and front passenger have ample legroom and quite a bit of headroom. Your little ones will have plenty of space as well, thanks to the massive back seating area.
This is all capped off with a 26 cubic-foot trunk. It isn't the biggest by any means, but it provides ample space for most families.
Alternatives to the Toyota bZ4X
If the bZ4X isn't up your alley, these three alternatives might be.
Tesla Model Y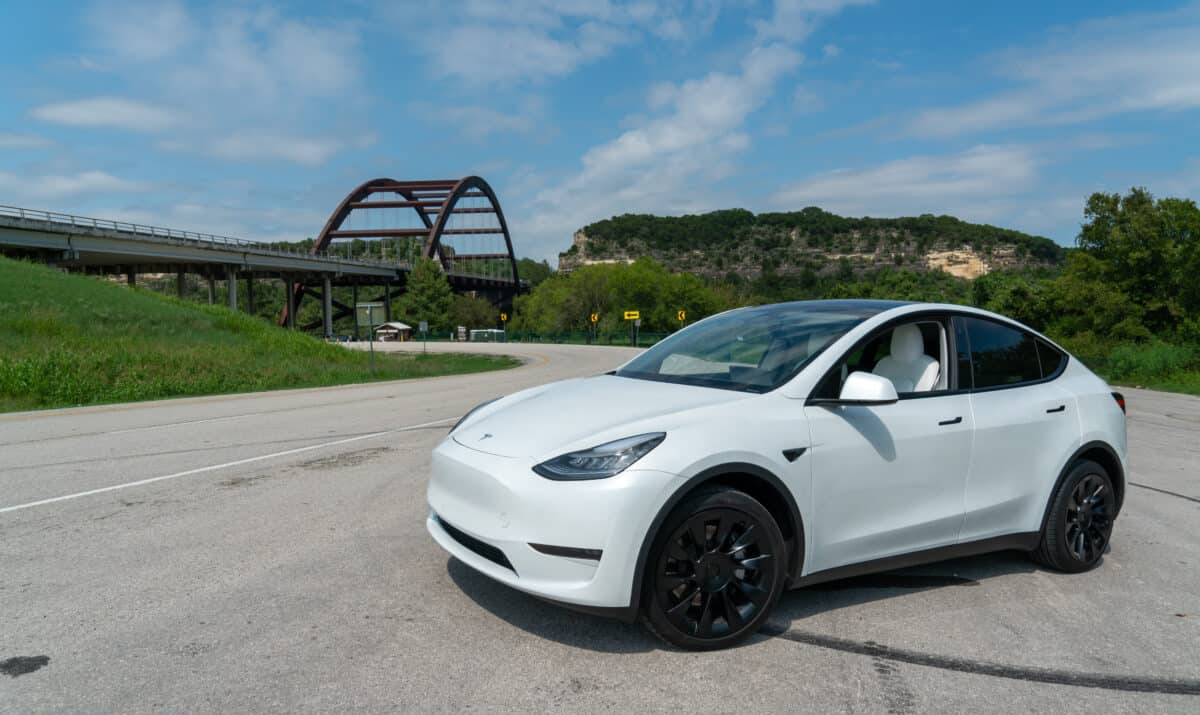 The Model Y remains a favorite of American drivers, and for good reason. It is a more expensive choice than the bZ4X, especially if opting for the Long Range or Performance models. That said, you're getting best-in-class acceleration and stellar range.
There are a few shortcomings to the Model Y, like the need for adapters to access more universal charging utilities. However, you do get access to the Tesla Supercharger network, which is one of the best-maintained and most reliable charging utilities in the country.
Ford Mustang Mach-E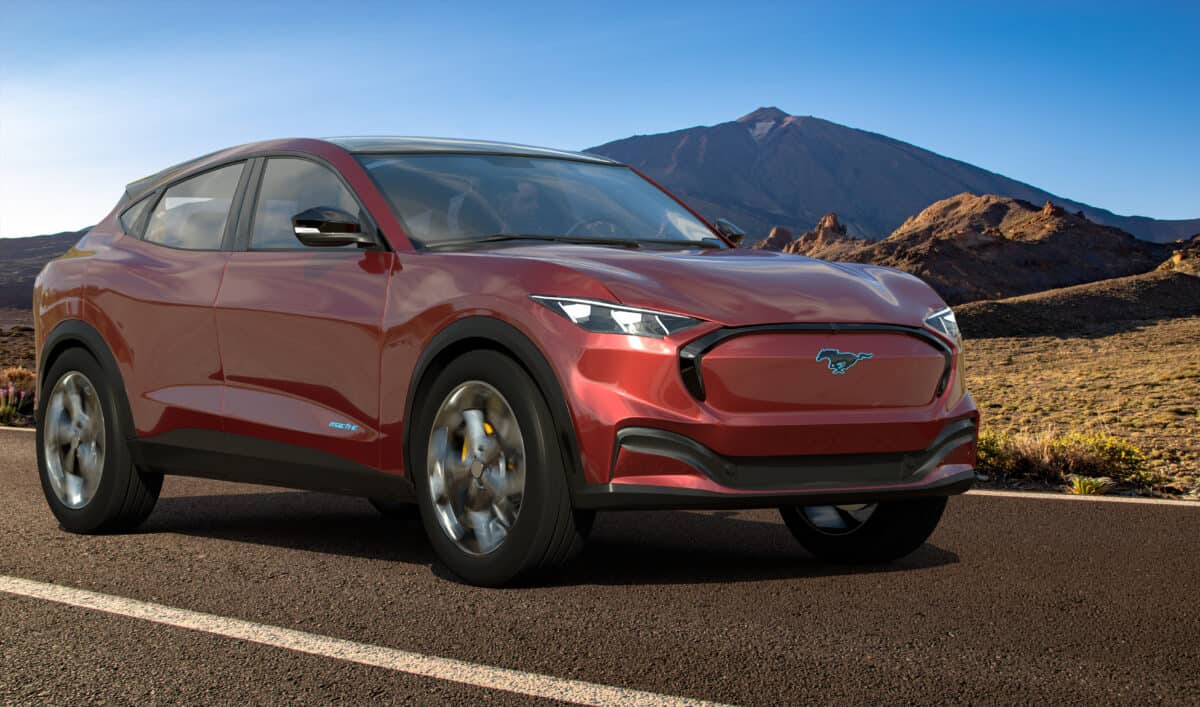 The Mustang Mach-E might be named after a muscle car, but it has plenty of storage to go with the performance. Ford's all-electric SUV has great acceleration, ample seating, and quite a bit of storage with the rear and front trunks.
The Mustang Mach-E is around the same price range as the bZ4X while offering more range. It uses the universal charging standard as well, so you've got plenty of options when planning trips.
If Toyota isn't tickling your fancy, Ford's offering is a compelling choice that even comes with an autonomous driving option.
Volvo EX30
The EX30 is set to debut any day now and serves as the most affordable option in the Volvo EV lineup. There is plenty to love about the EX30, however. You've got access to superb acceleration, great range, and Volvo's penchant for safe and secure vehicles.
Volvo has been one of the earliest adopters of EVs, and the EX30 looks to be continuing the same level of excellence seen with the likes of the XC40 Recharge. The EX30 is also cheaper than the bZ4X, so it might serve as a great option for users looking to save a little extra cash.
Closing Thoughts
The Toyota bZ4X is a sterling first EV from a respected manufacturer. It might not be nearly as exciting as some of the speed demons on offer, but it is practical and dependable. Toyota has taken quite a bit of care in developing its electric platform, so it'll be exciting to see what future vehicles are in the pipeline.
Reasons to Buy a Toyota bZ4X
1. Toyota has it priced competitively against other options on the market.
2. It features a brand-new architecture by Toyota.
3. The bZ4X has plenty of performance.
4. You'll get quite a bit of range out of a single charge.
5. Toyota's infotainment interface is a joy to use.
6. The suite of driver-assistive technologies makes safe driving a breeze.
7. You've got a very spacious interior for you and four other passengers.
The image featured at the top of this post is ©Gabriel Nica/Shutterstock.com.