Everybody knows that keeping yourself well-hydrated during a workout can do wonders for your heart rate and boost your performance. Making sure to drink plenty of water not only keeps you from feeling tired but can also help you go the distance in the gym without hitting a wall.
If you are constantly letting the time slip away without taking a sip (or even if you are just looking for a new trusty sidekick to keep you hydrated), a smart water bottle can do the trick. These bottles are awesome. They have bells and whistles that will continue to impress you.
They will keep you on your toes by reminding you to drink, purify your water like a scientist, and even help you track them whenever you like. Sure, they can cost a pretty penny, but sometimes you have to take it as an investment in your health.
Reasons to Buy a Smart Water Bottle Today
Imagine a water bottle that can do much more than just carry your drink. It encourages you to adopt better routines, complements your way of life, and makes being hydrated fun and unique.
Truly, it combines innovation, convenience, and health to revolutionize how you hydrate yourself. If you want to know more about the reasons to buy one, here is what will help you decide.
1. Hydration Tracking
The biggest benefit of buying a smart water bottle is that it helps you keep track of your hydration needs. Not drinking enough water means putting yourself at risk of losing energy, getting headaches, and foggy thinking.
These smart water bottles have your back when it comes to staying hydrated. They keep tabs on your water intake and give you a heads-up when it is time to chug some H2O.
2. Integration with Health Apps
You can track your hydration levels alongside your activity, heart rate, and sleep patterns with the help of a smart water bottle. This is mainly because most of them are able to sync with your smartphone or smartwatch.
The app allows you to change settings, preferences, and aesthetic themes. This can help you get a more complete picture of your health and wellness as a whole, which can lead to better lifestyle choices.
3. Suitable for Cold and Hot Water
The insulation on smart bottles helps keep drinks cold for longer. The insulation keeps hot water hot and cold water cold. Insulated water bottles are another solution to the problem of sweating and leaking water when on the go. Some of these bottles include walls that can keep the water either hot or cold for up to 24 hours.
4. Environmentally Friendly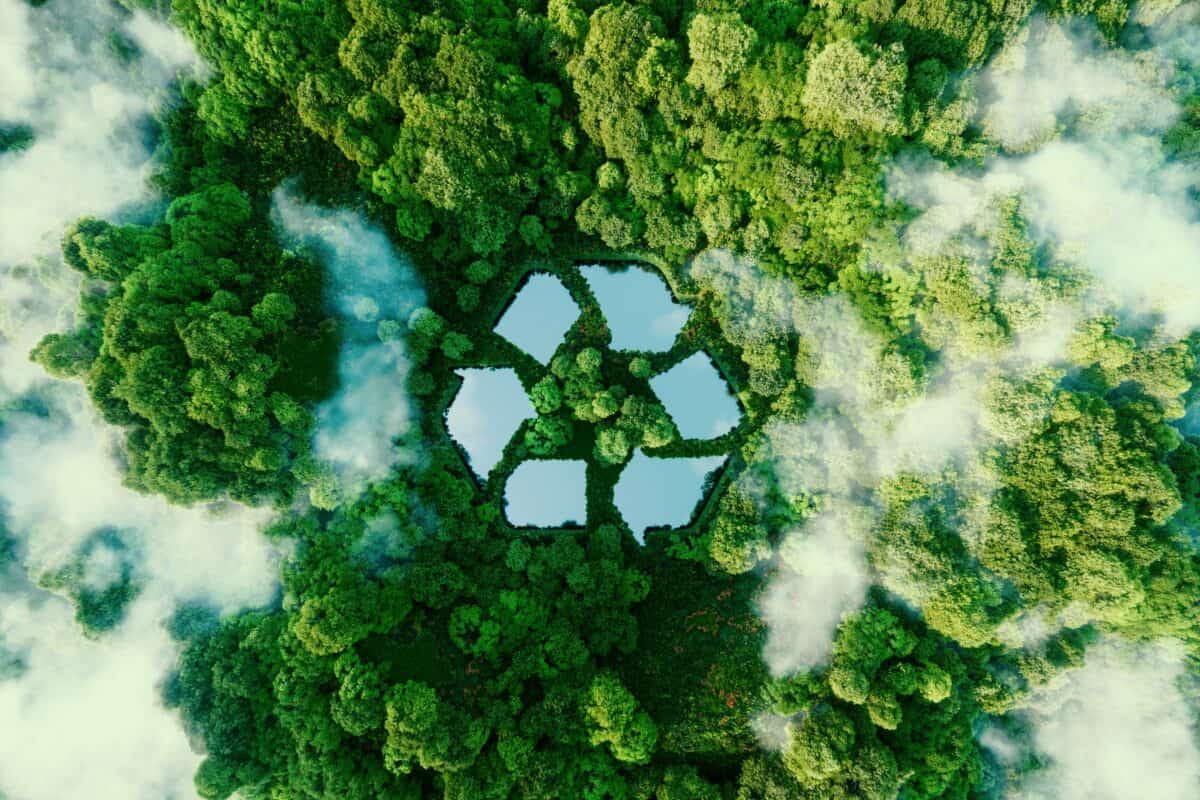 You can cut down on your consumption of disposable plastic water bottles by switching to reusable smart water bottles. In line with nationwide initiatives to reduce plastic waste, this can have a major positive effect on the environment. Many modern water bottles are also BPA-free, allowing for a more natural and secure hydration method.
5. Easy Customization
Many modern smart water bottles have settings that let you set individualized hydration targets based on factors like age, weight, amount of physical activity, and environmental conditions. This individualization guarantees that the bottle's hydration suggestions meet the user's needs.
In many cases, the user is able to set their own preferences for the time and frequency of hydration notifications and reminders. Smart water bottles are flexible, so you can set them to remind you to drink water at specified times of the day or at random intervals throughout the day.
6. Motivational and Fun
Many of today's "smart" water bottles have extras to make consuming water a pleasurable experience. Some water bottles, for instance, illuminate or change color to serve as gentle prompts to drink up.
Some even link to your favorite social media sites so you can brag about your wins and challenge your pals. These game mechanics can add some much-needed excitement to the mundane task of keeping yourself hydrated.
7. Long Battery Life
Smart water bottles have a long battery life, making them convenient for daily use and excellent travel and adventure companions. These bottles have a long-lasting battery that allows them to go for weeks without recharging.
A common battery capacity for smaller or more affordable smart water bottles is between 200 and 500 mAh. More frequent charging may be necessary for these bottles because they focus on portability compared to larger-capacity variants.
But the battery capacities of some of the more sophisticated or larger smart water bottles can reach up to 1500mAh. These versions often have a battery life of weeks or even months before needing a recharge.
Whether you are out hiking, working out, or on the road, a smart water bottle with a long battery life can keep tabs on your fluid intake without requiring frequent charging.
8. Backed by Science
Clinical trials have confirmed the usefulness of smart water bottles. They have great potential in the medical field beyond their primary function of encouraging healthy routines.
The main obstacle to adequate hydration is remembering to drink enough water. About 60% of people do not get enough water because of this. With the help of a smart water bottle, it is much easier to keep track of when and how much water you drink.
The Best Smart Water Bottles to Buy
As you may have gathered smart water bottles come with various features, so you have to take your time and compare them to find what suits your needs. Here are some of the best smart water bottles we have picked for those looking for certain features.
Best Overall Smart Water Bottle: Hidrate Spark Steel Smart Water Bottle
When looking for the best overall smart water bottles, we highly recommend HidrateSpark's Smart Water Bottle. It offers a plethora of impressive features and customization options that are second to none.
One of the coolest things is that it keeps tabs on your water consumption and syncs up with your phone through Bluetooth. Once you've guzzled down your drink, the app logs it quickly, helping you understand when it is time to step up your hydration game.
Fun fact: it has a nifty feature that shines a light as a nudge to stay hydrated. Moreover, you can change the glow's color, design, and tempo via the app, giving your bottle a unique flair.
When it comes to design options, the HidrateSpark Smart Water Bottle has plenty to choose from. You can find it in many bright colors and sizes ranging from 17 ounces to a whopping 32 ounces. The stainless steel, vacuum-insulated build can keep its contents warm for up to 24 hours.
If you prefer to use your dishwasher, you can put the plastic lid on the top rack. Both plastic and stainless-steel exteriors are available, as are two different lid options: wide-mouth and straw. You can always buy another lid later if you change your mind.
It is easy to charge the bottle with the cables in the packaging. For those sweating bullets about losing their water bottle, fret not! The app's Find My Bottle feature is here to save the day.
It can help you track it down to the last spot it interacted with your phone. Overall, it is a great choice, but keep in mind that it does not come with a self-cleaning function.
Best Budget Smart Water Bottle: ICEWATER 3-in-1 Bottle
If you are looking for a bang for your buck, we would suggest you go with this 3-in-1 ICEWATER smart bottle. This model is particularly useful because it has a lock mechanism that efficiently stops water leaks when it is not in use. In addition, a button on the side of the bottle makes it possible to open and close it with just one hand.
The "Keep the Power On" feature of this smart water bottle is another noteworthy aspect; it causes the bottle to shine brightly for an hour at preset intervals, reminding you to drink water. Remarkably, this reminder system may function independently without the use of Wi-Fi or a smartphone, making it incredibly convenient to use.
This smart water bottle is highly functional, allowing users to rock out with Bluetooth connectivity. It is perfect for those who want a device to do it all.
The ICEWATER smart water bottle offers the best of both worlds with its plastic and stainless-steel options, catering to everyone's needs. Just bear in mind that the bottle is only available in a 20-ounce capacity and is not dishwasher safe.
Smart Water Bottle for Tracking Hydration: Gatorade Smart Gx
If you would like to take advantage of simple hydration monitoring, we advise using a Gatorade Smart Gx bottle. With this smart bottle, you will not have to worry about keeping track of your water consumption on your own.
Simply program your daily water intake target and see your progress in real-time with the cap's LED lights. The Gx app, available exclusively for iOS devices, provides detailed analytics as well as color customization options for the cap.
This bottle is completely leak-proof, even when turned upside down. Despite not having a strap, it is nonetheless easy to hold mainly because of its ergonomic shape. A word of caution, though: light leakage may occur around the cap if you squeeze too hard while drinking.
To avoid this, you should occasionally open the bottle and give it a gentle squeeze. With its 30-ounce capacity, the Gatorade Smart Gx Bottle is a great travel buddy that can accompany you anywhere, from the gym to the workplace.
However, plastic construction raises concerns about its longevity compared to the alternatives. It is also not insulated like some other options, so it will not keep your hot drink hot for very long.
Best Smart Water Bottle for Self-Cleaning: LARQ PureVis Bottle
Need a water bottle that disinfects itself automatically? Well, we suggest you have a good look at this LARQ smart water bottle. Available in 17- and 25-ounce sizes, it is the best option for outings in the great outdoors.
Although pricey, we believe this bottle to be well worth the cost because of its high quality and sleek design. Simply fill the bottle with water, give the cap a press, and wait for it to clean itself.
Inside, UV-C LED technology eliminates pathogens like E. coli. If you neglect to clean your water manually every two hours, LARQ's bottle will do it for you automatically.
We appreciate that the insulated model can keep water icy for up to 24 hours and steaming for up to 12 hours. Additionally, the battery life is up to a month after a single charge.
A Travel Sleeve and an Active Loop are available as optional extras. Keep in mind that LARQ's Bottle is quite impressive but cannot monitor your water consumption, which is rather frustrating for some users.
Best Smart Water Bottle with Bluetooth Speaker: Ultimaxx Vacuum Insulated Bottle
When you are concerned about keeping yourself hydrated but also want to do it in style, we recommend the Ultimaxx Vacuum Insulated bottle with its Bluetooth speaker.
You read that right: this impressive smart water bottle features a water-resistant Bluetooth speaker for listening to motivational music while you work up a sweat. You may remove the speaker and take it with you on the fly, or you can attach the bottle to your backpack and listen to music while you hike.
The Ultimaxx smart water bottle has triple insulation to keep drinks cold for up to 24 hours and hot for up to 14 hours. It has a standard size for use with most cup holders and a secure top to avoid spills. It is definitely an impressive option but keep in mind that it does not monitor fluid intake.
Using the Best Smart Water Bottle: What's It Like?
Smart water bottles provide a more enjoyable way to stay hydrated. They have long-lasting batteries that eliminate the need for constant recharging. The sturdy build guarantees longevity and the stylish appearance lasts.
Several sensors monitor your water consumption, prompting you to drink more water and encouraging you to adopt healthy routines. These modern water bottles have fascinating, configurable lighting features that do more than just show the temperature of the water within.
Some can even communicate with health and fitness apps, becoming an integral part of your everyday routine. They have advanced technology, but anyone can use them because of how intuitive they are.
Overall, due to the innovative design of these water bottles, hydration is now a fun, interactive, and personalized experience.
The image featured at the top of this post is ©Anicka S/Shutterstock.com.