Key Points
The Genesis GV60 offers stellar performance for its vehicle class, and it comes with an upgraded audio system.
Genesis has an identical warranty to Hyundai, which is one of the best in the business.
The GV60 has an efficient power delivery system.
Are you looking for reasons to buy a Genesis GV60? it's an all-electric SUV produced for the Genesis imprint by Hyundai. It serves as an interesting counterpart to the IONIQ 5 and IONIQ, 6 but has some interesting twists to help it stand out.
The Genesis GV60 is a unique EV, which is certainly something given the highly diverse EVs on the market currently.
What Is the Genesis GV60?
The GV60 is a luxury SUV that boasts average range and fairly punchy performance. There are a pair of different trim levels available, which greatly affect the overall performance. You still get quite a zippy ride when choosing the Advanced model.
However, those with a need for speed will want to opt for the Performance trim level. You still have the same battery pack to contend with at any rate.
Specs
| | Genesis GV60 |
| --- | --- |
| Horsepower | 314 to 429 horsepower |
| Torque | 446 to 516 lb-ft |
| Range | 248 miles for Advanced, 235 miles for Performance |
| Battery Capacity | 77.4 kWh |
| Fuel Economy | 90 miles per gallon equivalent |
| DCFC Rate | Supports up to 350kW |
| Smartphone Support | Apple CarPlay, Android Auto |
| Self-Driving? | No |
Reasons to Buy a Genesis GV60
Here are seven of our favorite reasons to buy a Genesis GV60.
Reason #1: Stellar Performance
Most users won't think of performance when it comes to purchasing a daily driver. It does help to have a vehicle with some get-up-and-go for highway driving and the like, however. Thankfully, the GV60 doesn't disappoint in this area.
Both models have over 300 horsepower, with the Performance model well into the 400s. This is one of the better reasons to buy a Genesis GV60. It might not turn heads like a tricked-out Tesla Model S, but it has plenty of performance to go around.
Reason #2: The Unique Interior
The interior is one of the stand-out features of the Genesis GV60. To say Genesis has structured the GV60's interior in an atypical way would be an understatement. The GV60 has a fairly spacious interior, with some neat twists on the whole of it.
Genesis has provided ample legroom for front and rear passengers. The unique tech is the real star of the show, however. You get access to a facial recognition system that negates the need for a key once set to recognize the primary driver.
Reason #3: Upgraded Audio System Comes Standard
Most EV manufacturers will feature upgraded sound systems as a bonus for going to a higher trim level. The Genesis GV60 comes with a premium sound system for both trim levels, however. This makes for one of the better reasons to buy a Genesis GV60.
Both the Advanced and Performance models come with a sound system provided by Bang & Olufsen, which sounds fantastic. If you're a huge music buff, you'll be pleased to have this in your EV. It is always a delight to see a manufacturer pack premium features into all the models offered.
Reason #4: One of the Best Warranties in the Business
Genesis serves as the luxury imprint for Hyundai. As such, you get access to one of the best warranties around for an EV. The limited warranty coverage is valid for five years or 60,000 miles. You also get powertrain coverage, which means your battery is covered for 10 years or up to 100,000 miles.
This is capped off with an absolute rarity for EV warranties, the complimentary scheduled maintenance. Your GV60 has three years of coverage, or 36,000 miles for that particular category. This stellar warrant is arguably one of the best reasons to buy a Genesis GV60.
Reason #5: It Benefits from Years of EV Development
Hyundai, and by extension Genesis, has had its hat in the game for quite a while when it comes to EV development. These years of development have led to a very refined platform, which excels when it comes to delivering smooth and comfortable rides.
While other manufacturers are making perfectly serviceable EVs, they haven't been in the market for nearly as long. Going for the GV60 means you're getting years and years of refinement and progress.
Reason #6: The GV60 Is Efficient
The GV60 doesn't have the best range for a luxury SUV; that distinction likely belongs to the likes of the Model Y. That said, you've got a fairly efficient platform for power delivery with the GV60. The estimated fuel economy is stellar, especially when compared to its competitors.
It would be absolute bliss to see better mileage out of the battery on a single charge. That said, if you don't mind charging a little more frequently, you're getting access to a very efficient and comfortable ride.
Alternatives to the Genesis GV60
If the Genesis GV60 isn't piquing your interest, here are three of our favorite alternatives.
Tesla Model Y
The Tesla Model Y has been a standout choice for an electric SUV for some time. It might lack the famous falcon wing doors of its bigger sibling in the Model X, but you get quite a bit of EV for your money here.
The Model Y has many trim options available, which can offer stellar performance and range, depending on the options selected. Tesla also has a great nationwide charging network, so you won't be super concerned about finding places to top off when on longer road trips.
Ford Mustang Mach-E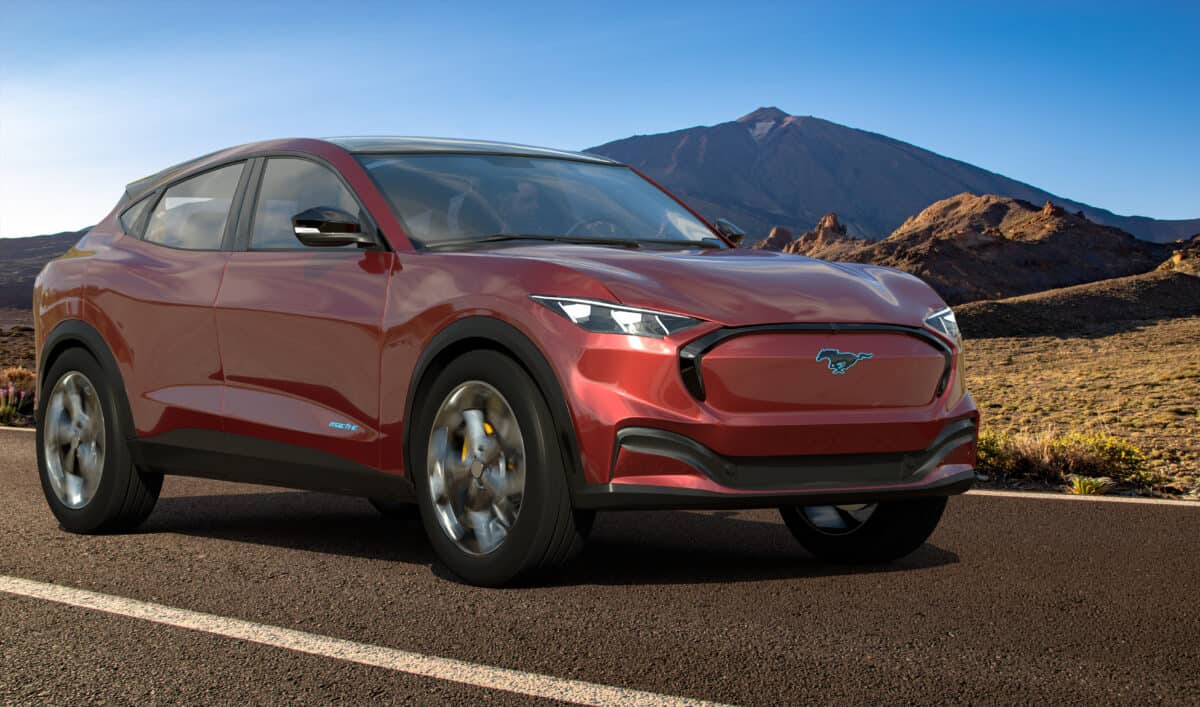 The Mustang Mach-E has a lot going for it in terms of overall performance. You've got access to some rather impressive range as well, which is a welcome sight with an electric SUV. Ford isn't designing the Mustang Mach-E for luxury, so you might be missing some options here and there.
All said, the Mustang Mach-E is a great alternative to the GV60 and comes in a fair bit cheaper. While it may lack some of the nicer features like facial recognition, it does have access to BlueCruise. Ford's SUV allows for self-driving, which isn't really seen in the Hyundai and Genesis EV lines.
Polestar 2
The Polestar 2 isn't an SUV but offers plenty of space despite its vehicle class. Polestar is one of Volvo's imprints so you're getting safety with few equals. You've also got plenty of trim options that can prioritize performance or range, depending on your needs.
The Polestar 2 is a stellar choice for potential users looking for a safe and reliable vehicle. Much like the GV60, tax credits aren't applicable. However, given the general price point, that can be somewhat forgiven.
Closing Thoughts
The Genesis GV60 is a great choice for users looking for a reliable daily driver. It has plenty of pep when considering highway driving, but you also get smooth and comfortable handling. The only real point of detraction is its somewhat middling range.
Reasons to Buy a Genesis GV60
1. It has stellar performance for its vehicle class.
2. The GV60 has a unique and comfortable interior space.
3. It comes with an upgraded audio system as standard equipment from the factory.
4. Genesis has an identical warranty to Hyundai, which is one of the best in the business.
5. Genesis and Hyundai have years of EV development, which really shows in the design of the GV60.
6. The GV60 has an efficient power delivery system.
The image featured at the top of this post is ©letspicsit/Shutterstock.com.