Ah, Grand Theft Auto, a game where you can go full purge with no consequences, run heists, and steal cars, or military planes if you're fast enough. We've been playing the latest version — GTA V — since its release in September 2013, and honestly, there are so many reasons to avoid GTA at this point that it's hard to keep up.
Of course, there's no call for concern because we've compiled all of them in the following sections of this article. GTA isn't just old or even outdated, it's pretty problematic in many ways. Fortunately, we put the game down and moved on to bigger and better things.
Follow along with us while we talk about the disadvantages of GTA and what games to play instead.
Reasons to Avoid Playing GTA
Okay, so admittedly, this author played GTA IV multiple times from start to finish. Most of us grew up stealing cars in San Andreas and doing other unmentionable things in different versions. However, GTA V hit the scene, and it was terrific. One of our childhood favorite games became an MMO (mass multiplayer online), with more than one main character and so much to do!
Now that we've been playing for over a decade, it's time to talk about why GTA is overhyped and not even worth playing anymore.
1. GTA is Boring
Full stop, GTA is just boring. Although we might be a bit biased after playing for so many years (when you get speed run the KO Perico heist, things get dull), even newbies complain about GTA V after a few weeks.
Sure, you can play the storyline, switching from Franklin to Michael and Trevor, or you can jump into GTA V online and run CEO missions with other players. However, the content gets old quickly. It's essentially the same thing as the other GTA games, and you can play online with other people, but the storyline isn't as engaging, and the lack of direction means you run out of things to discover fluidly.
Furthermore, a digital lifetime of debauchery isn't very exciting when you grow up stealing cars and running from the police. We used to try to get to five stars and see how long we could last, but GTA V makes it way too easy to evade them these days.
2. GTA's Community Is Toxic
We aren't sure why we ever thought it was a good idea to play an online game where we are rewarded for being bad people with strangers around the world, but it's no wonder GTA V's toxic community is reason number two to avoid playing it.
Griefing is one of the most common aspects of playing GTA V online, and it's quite terrible. For example, let's say you've spent hours scanning the map for a Lampadati Felon, and you finally get it! You take it to the body shop to get it painted (making it yours). As soon as you pull out of the shop, BOOM! Some random kid blows it up!
To add insult to injury, the kid gets on the mic and calls you names, then drives off. Unfortunately, this is the nature of GTA V. You can walk innocently down the sidewalk, minding your own business, and chances are high that another player will enjoy your demise. Ultimately, this is one of the main reasons that we now avoid playing GTA V.
3. GTA Costs Money
As mentioned earlier, GTA V is more than a decade old. Moreover, GTA VI is on the horizon and will be released soon — maybe in Spring 2025. So, one of the best reasons to avoid playing GTA V ten years after its release is because it costs money.
Sure, it's cheaper now than it was on its release date in 2013, but there are far better games to spend your hard-earned money on. Furthermore, GTA V will likely get even cheaper when Rockstar Games releases GTA VI. At this point, you're better off waiting to buy it.
However, if you have it already or get it free with Game Pass, go for it as long as the other reasons don't turn you away first.
4. In-Game Purchases Are Too Expensive
Another excellent reason to avoid playing GTA V is getting in-game currency. You start out with barely anything, but to do anything, you need cash. Robbing random NPCs isn't very lucrative, and stealing cars with griefers lurking everywhere isn't either.
Before you can do any big heists, you need some capital. Well, you actually need a lot of capital. So, you're basically stuck robbing NPCs and stealing cars while running from the police before you can even afford a small apartment.
Furthermore, you can buy Shark Cards with real cash and expedite the process. Unfortunately, Shark Cards don't go far, and you'll undoubtedly feel buyer's guilt after they're gone. You can avoid Shark Cards by running missions and earning money, but that takes forever.
5. Mature Content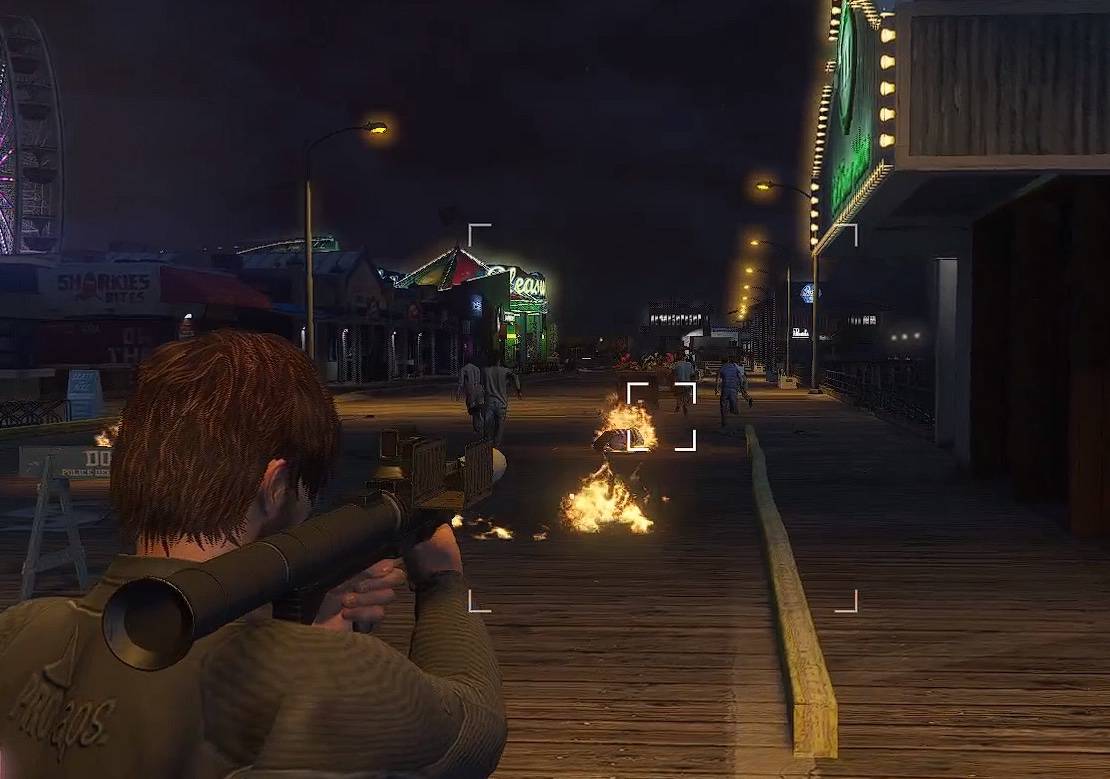 Reason number five on our list of reasons to avoid playing GTA V may be inconsequential for some of our readers, but it's worth mentioning regardless. GTA V is rated M for Mature by the ESRB and includes violent content, blood, gore, nudity, drugs, alcohol, and nudity.
Needless to say, if you're more than seventeen years old, this may not be an issue. However, GTA V can get pretty brutal and nasty. It isn't as bad as Mortal Kombat in the gore department, but the game is still full of nauseatingly graphic content.
6. The Hacker Risk (PC Only)
There's been a lot of talk about hackers in the GTA V community lately. Unfortunately, Rockstar Games had a hiccup a few months ago that allowed eager interlopers to gain access to unsuspecting gamers' accounts.
Upon usurping accounts, the hackers could change stats and delete your account. Although Rockstar promised to patch the holes in GTA V's security, many users still reported having issues. What's more unfortunate is that many gamers lost years of hard work because of a few hackers, making GTA V not worth playing.
What We're Playing Instead
Naturally, it wouldn't be very responsible of us to tell you why we avoid playing GTA V without giving you some great alternatives. Unfortunately, gaming is a bit stagnant at the moment, and there aren't many great releases.
However, there are still some decent games to fill the time. Take a look at the following games and find one you'll love, too.
Red Dead Redemption II
Red Dead Redemption II is about the closest game you can get to GTA V. This makes sense because both are Rockstar Games. RDR II has a similar concept to GTA V. You're an outlaw, and you can steal horses, rack up bounties, and run missions.
The more cash you get, the more fun the game is. Unfortunately, it also has many of the same drawbacks as GTA V. However, if you're bored with GTA V and looking to change things up, this is a good alternative.
One of the Best Out There
Red Dead Redemption 2 (PS4)
From the creators of Grand Theft Auto V and Red Dead Redemption
Covers a range of 19th century American landscapes
Play as Arthur Morgan, lead enforcer in the notorious Van der Linde gang
Interact with every character in the world with more than just your gun; engage in conversation with people you meet.
Your actions influence Arthur's honor
Horses are a cowboy's best friend, both transport and personal companion; Bond with your horse as you ride together to unlock new abilities
We earn a commission if you make a purchase, at no additional cost to you.
Call of Duty
If you enjoy griefing, but GTA V is boring now, and you aren't a fan of passive mode, Call of Duty is a great alternative. You can run around the map, battling other gamers online, and actually get rewarded for griefer-esque behavior.
There are too many great Call of Duty games to mention only one, but the newest release, Modern Warfare II, seems to be an excellent alternative. Unfortunately, this game is still quite pricey.
Xbox Series X and Xbox One
Call of Duty: Modern Warfare II
This is

the sequel to 2019's blockbuster

Modern Warfare

You get to

siege enemies underwater, breach a fortified enemy base, and more

Features

enhanced rendering and photogrammetry technology

Play as returning fan-favorite characters like Captain John Price
We earn a commission if you make a purchase, at no additional cost to you.
Fallout 76
Okay. Fallout 76 gets a lot of hate, but if you're looking for a great community of gamers on an open-world map, this is the game for you. You start out in Vault 76 and quickly enter the Appalachian wasteland as a lowly level 2.
Before long, you're battling mutated creatures and building your C.A.M.P. Moreover, it's unlikely you'll have to go it alone. High-level gamers get bored and like to help newbies progress. Furthermore, there are plenty of missions, side quests, and daily quests to keep you busy for some time.
Reveal the Secrets of West Virginia
Fallout 76: Wastelanders - PlayStation 4
All new quest starts when you leave Vault 76
Befriend or betray new neighbors in the Appalachians of West Virginia
Earn top-tier weapons and armor by taking down mutant creatures
New reputation system where decisions affect your standing
Bonus Raider & Settler in-game items
We earn a commission if you make a purchase, at no additional cost to you.
Starfield
Starfield isn't an MMO, and it isn't like GTA V in any way other than it's a recent game with about twenty hours of storyline gameplay. However, if you want to avoid playing GTA V, you might like Starfield. The game has fantastic graphics and a semi-interesting storyline.
Unfortunately, it starts slowly, but if you can stick with it, you'll probably enjoy it. Furthermore, there's a lot of content. So, it's unlikely you'll get bored quickly.
Explore the Vast Reaches of Space
Starfield: Standard Edition - Xbox Series X
From the creators of The Elder Scrolls V: Skyrim and Fallout 4
Set in the year 2330 in worlds beyond our solar system
Explore over 1,000 planets as a member of Constellation, space explorers searching for rare artifacts
Pilot your own spaceship throughout the universe
Customize your character's appearance, background, and distinguishing characteristics
We earn a commission if you make a purchase, at no additional cost to you.
ARK Survival Ascended
If you like the survival aspects of GTA V, you might enjoy the newest ARK Survival game. Like GTA V, ARK Survival is an MMO game with an open-map concept where you can roam and explore new and exciting places.
This game is much different than GTA V in many ways, but it's challenging, engaging, and reasonably priced. Unfortunately, it's only available for PC gamers at the time of writing.
Avoid Playing GTA V Wrap-Up
GTA V was a great game a decade ago. It was exciting and had a lot to offer. Unfortunately, the game has gotten boring, and it doesn't have a lot to offer anymore. We're patiently waiting on GTA VI, but until Rockstar gives it to us, we have other games to play.
The image featured at the top of this post is ©DC Studio/Shutterstock.com.