Key Points
The Volkswagen ID.4 has limited charging infrastructure, making it difficult to find fast and convenient charging stations in certain regions.
The ID.4 has a higher upfront cost compared to conventional gas-powered SUVs, which may deter some buyers.
With a limited electric range of 330 miles per charge, the ID.4 may not be suitable for drivers with longer daily commutes or frequent road trips.
The ID.4 lacks towing capabilities, limiting its practicality for activities such as camping or hauling large items.
Charge times for the ID.4 can take anywhere from seven to eleven hours, which may not be convenient for some drivers.
If you're considering the Volkswagen ID.4 as your next vehicle, you might want to think again. Before making any big car purchase, it's important to have a clear understanding of the vehicle's strengths and weaknesses. This is especially true of the ID.4. While the VW EV has garnered plenty of attention for its all-electric design and eco-friendly features, there are seven valid reasons to avoid a Volkswagen ID.4 altogether. Before you head to the dealership, let's review these seven reasons below.
5 Must-Know Facts About the Volkswagen ID.4
The Volkswagen ID.4 is an all-electric compact SUV. It offers a spacious interior, a sleek design, and a range of up to 323 miles on a single charge. With the ID.4, Volkswagen aimed to provide a sustainable and emission-free driving experience "for the millions, not the millionaires."
Volkswagen built the ID.4 on the company's modular electric vehicle platform called MEB (Modular Electric Drive Matrix). VW specifically designed this platform for its electric vehicles. It allows for the efficient packaging of batteries and electric drivetrain components.
The ID.4 features an augmented reality head-up display. This advanced technology projects important information — such as navigation instructions and speed limits — directly onto the windshield.
Volkswagen's ID.4 uses a unique heat pump system to optimize its range in cold weather conditions. The system utilizes waste heat from the electrical components to heat the cabin, thus preserving more battery power for driving.
Volkswagen offers a one-of-a-kind home charging solution designed specifically for ID.4 owners. This wall box charger has an easy home install and delivers a charging power of up to 11 kW.
Volkswagen ID.4 Specs
Manufacturer
Volkswagen
Production
2020-
Vehicle Class
Compact crossover SUV
Body Style
5-door SUV
Layout
Rear-motor (RWD)
Dual-motor (AWD)
Platform
Volkswagen Group MEB
Battery
55–82 kWh lithium-ion
Electric Range
EPA: 209–275 miles
WLTP: 224–330 miles
MPGe
City: 115 MPGe
Highway: 99 MPGe
Combined: 107 MPGe
Horsepower
201 HP
Starting MSRP
$37,495
The History of the Volkswagen ID.4
The Volkswagen ID.4 represents an important milestone in Volkswagen's electric vehicle (EV) journey. First introduced as a concept car in 2016, the ID.4 is one key component of a much broader strategy to transition towards sustainable mobility and reduce carbon emissions. The public met this simple concept car with an incredibly positive reception. Enthusiasm for the ID concept led Volkswagen on a mission to develop a production-ready electric vehicle based on the same principles from the concept. With this, the ID.4 was born.
Volkswagen unveiled the ID.4 as a concept at the 2019 Frankfurt Motor Show. Like the original ID concept in 2016, the ID.4 generated a massive amount of excitement among automotive enthusiasts and the general public alike. The ID.4 was sleek, modern, spacious, and promised a long electric range to boot. Production began the following year. By September 2020, Volkswagen had its first fully electric SUV. After an initial European launch, the car hit the United States and other markets worldwide.
The ID.4 utilizes Volkswagen's dedicated electric vehicle platform called the Modular Electric Drive Matrix (MEB). This platform ensures a flexible foundation for designing and manufacturing electric vehicles throughout Volkswagen's line of electric vehicles. In other words, MEB helps optimize the ID.4's performance, range, and interior space all in one. Combine this with a spacious interior, a top range of 330 miles, the augmented reality heads-up display, and an eco-friendly manufacturing process, you can see why the ID.4 earned World Car of the Year in 2021.
Why Avoid a Volkswagen ID.4?
Why would you avoid a Volkswagen ID.4? It sure looks nice. It's not too expensive compared to other EVs, either. Turns out, there's more to car shopping than just looks and MSRP. This VW EV has seven serious drawbacks related to charging, pricing, battery, and more. Regardless of your individual preferences or driving habits, the Volkswagen ID.4 might not be the car for you. Let's talk about why that is.
Limited Charging
One big reason to avoid a Volkswagen ID.4? The lack of charging stations throughout the country and abroad. It's going to take a long time for electric vehicle infrastructure to be on the same level of accessibility as gas stations. While gas stations are just as easily found in rural areas as metropolitan ones, the same cannot be said of charging stations just yet. While the global charging network is certainly expanding as fast as it can, it's nevertheless challenging to find fast and convenient charging stations in certain regions.
Upfront Costs
As with any electric vehicle on the market today, you can expect to pay more for an electric SUV compared to a conventional gas-powered SUV. Even though electric vehicles tend to have lower operating costs in the long run thanks to reduced maintenance and fuel expenses, this higher upfront cost will still be a deterrent for some buyers. It doesn't matter if you'll save money over time. For many, all that matters is that larger upfront cost they'll have to pay.
Limited Range
The ID.4's electric range is decent enough. Unfortunately, "decent enough" is not always good enough. More than 300 miles of electric range might be fine for some, but drivers with longer daily commutes or long road trips coming up on the calendar won't be able to work with this kind of mileage. Combine this with the limited charging infrastructure, and you start to see the bigger issue. Gas-powered vehicles (and even some rival electric vehicles) have much better mileage than what the ID.4 has to offer. It's another reason to avoid a Volkswagen ID.4.
Battery Issues
Like all electric vehicles, the life of the ID.4's battery is a real cause for concern. What happens when that battery starts to degrade over time? No matter how durable, efficient, or technologically advanced modern EV batteries become, there is nevertheless a life cycle to these things. The ID.4's Modular Electric Drive Matrix does its best to keep its batteries durable and efficient. However, there's only so much you can do to keep a battery alive and healthy after years of heavy use. Even the best batteries can only hope to last 8-12 years.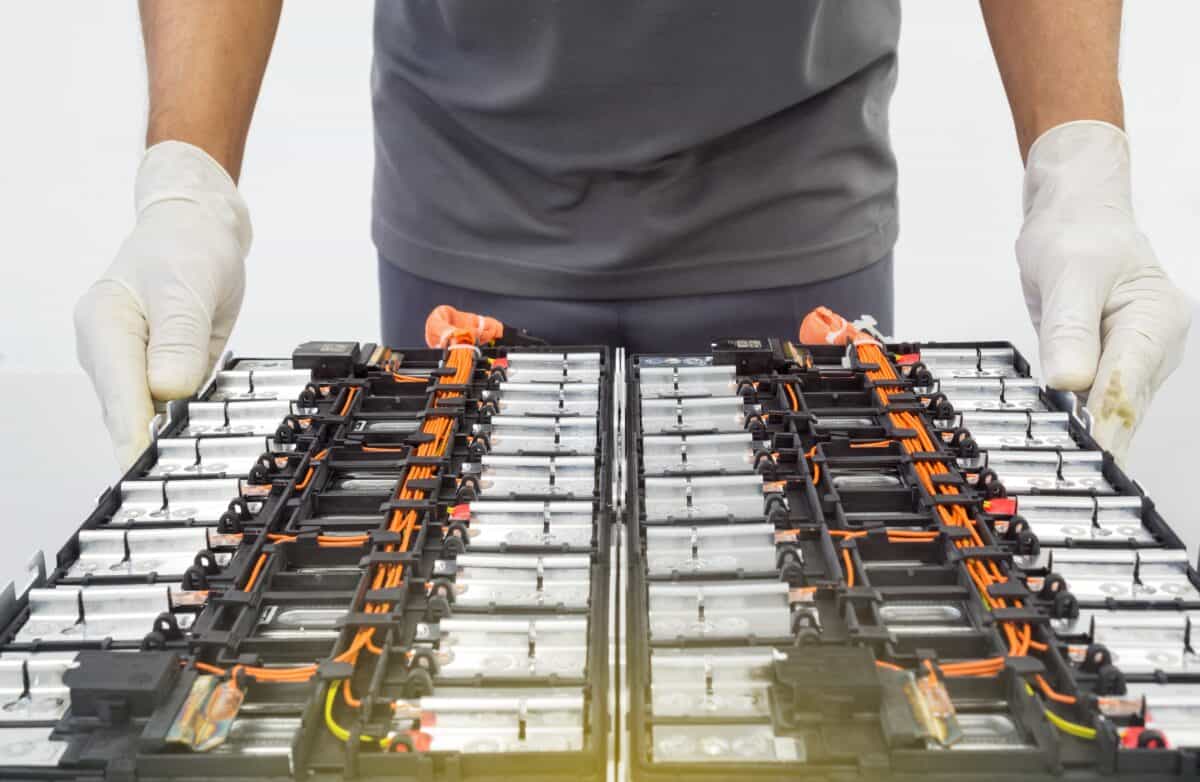 No Towing
Weirdly enough, there's no way to tow with an ID.4. Traditional SUVs can tow trailers, hitches, and even other vehicles behind them as they drive. However, there aren't any towing provisions in the bumper beam of the ID.4. Simply put, many SUV drivers need the ability to tow with their cars. As such, the ID.4 might not be the ideal choice for some. This lack of towing provisions significantly limits the ID.4's practicality for certain activities such as camping, towing, or hauling large other items.
Limited Customization
The ID.4 has far fewer customization options compared to a conventional SUV. While this might not matter to some consumers, it's a major hangup for drivers who like to have a wide range of color choices, trim levels, and other optional features. Volkswagen would argue there are as many as five different ID.4 models available today (and even more if you count sister vehicle ID.5). But here's our problem: vehicle customization options are extremely limited within these five models. Simply put, consumers want options. The ID.4 doesn't have many to offer.
Charge Times
One final reason to avoid a Volkswagen ID.4? Long charge times. It's a problem that extends far beyond this particular model and this particular manufacturer. The issue plagues EVs across the board. When the battery needs charging, how can you possibly compete with the time it takes to refuel a gas-powered vehicle? You simply can't. Depending on your outlets at home, it could take anywhere from seven to eleven hours to fully charge an ID.4. There's no denying it: that's just not going to work for some drivers.
In Review: Reasons To Avoid A Volkswagen ID.4 Today
While the vehicle certainly has its merits, these seven compelling reasons make a convincing case to avoid a Volkswagen ID.4 as your next vehicle. Considering these seven drawbacks, it is imperative you carefully consider whether the Volkswagen ID.4 aligns with your specific needs and preferences as a driver before you make your big decision. Let's review these seven reasons below.
Reasons to Avoid a Volkswagen ID.4 Summary
Extremely limited EV charging structure across the world
Large upfront costs compared to traditional SUVs
Limited battery range of 330 miles per charge
Battery problems are likely within 8-12 years
No towing capabilities on the ID.4 bumper
Limited customization options
Incredibly long charge times
Similar Vehicles
The image featured at the top of this post is ©VanderWolf Images/Shutterstock.com.