Key Points
The falcon wing doors on the Tesla Model X are difficult to operate and have issues with opening and closing.
Tesla's build quality is poor, with misaligned interior panels and gaps in window seals.
All vital controls in the Model X are on the infotainment panel, making the car inoperable if the touchscreen fails.
The Model X has software quality control concerns, including issues with the touchscreen and driving software.
The Model X has had multiple recalls, raising concerns about its reliability.
Potential customers cannot test drive a Tesla Model X without scheduling an appointment.
Tesla has poor customer service ratings.
What are some reasons to avoid a Tesla Model X? Tesla's premium electric SUV has been popular since its initial 2015 release. However, users and critics alike have some complaints regarding the EV.
This guide will cover why you might want to skip the Model X for your next electric SUV. There will also be some alternatives listed since most users interested in a Model X are after a seven-seat SUV for families.
If you've been on the fence about purchasing a Tesla, you're in the right place.
Tesla Model X Overview
The Tesla Model X is an all-electric SUV that can seat up to seven passengers. It features stellar battery life, offering over 300 miles on a single charge. The Model X seats up to seven passengers while also boasting fairly impressive performance.
The Model X readily accelerates from 0 to 60 miles per hour in 4.4 seconds. The Plaid variant can top that at 2.5 seconds.
Specs
| | Tesla Model X |
| --- | --- |
| Horsepower | 532 horsepower (90-kW-hr battery pack) |
| Torque | 387 lb-ft to 713 lb-ft |
| Drivetrain | All-wheel drive |
| Estimated Range | 269 miles with basic battery, 348 miles with extended long-range battery |
| MSRP | Starts at $90,130 |
| Cargo Capacity | 13 cubic feet in rear space, 68 cubic feet with third-row seating folded |
| Seating | Three rows that can seat up to seven passengers |
| Fuel Economy | Combined 91 MPGe – 102 MPGe |
Reasons to Avoid a Tesla Model X
Now that you know a bit more about the Model X, here are seven reasons you might avoid one.
Reason #1: The Falcon Wing Doors Are Difficult to Operate
One of the trademark features of the Model X is also one of its most divisive. The Model X comes with falcon wing doors, which admittedly are very striking when opened. However, this is one of many reasons to avoid a Tesla Model X.
While the falcon wings are an engineering marvel, giving easy access to the third row and opening in a variety of scenarios, they aren't the best for day-to-day use. Users have noted a failure to open and close, as well as poor alignment.
This is more emblematic of issues concerning the next issue, but with something as vital as the doors, it should be nailed down a bit better.
Reason #2: The Build Quality Could Be Far Better
Tesla has become famous for a number of reasons. While it is one of the first companies to make widely available and viable EVs a thing, it is also synonymous with poor build quality. This isn't just one of the reasons to avoid a Tesla Model X, but potentially the entire lineup of products.
When you consider the price of the Model X, it is appalling to have a vehicle with poor fit and finish. Users have complained about misaligned interior panels, gaps in the seals around the windows, and poor ventilation around vital system components.
The Model X comes in at a luxury price, mind you, so to have such subpar quality is shocking, to say the least.
Reason #3: All Controls Are on the Infotainment Panel
The infotainment panel contains all of the vital controls in the vehicle. It is where you will control windows, what gear you're in, the climate control, and so forth.
This would be fine, in theory at least, but it does present some massive issues. If the touchscreen fails, the car is inoperable. This is one of many solid reasons to avoid a Tesla Model X.
There are other EVs on the market in the same price range that still retain physical controls. You don't want to be stuck with your car in neutral because the touchscreen is defective.
Reason #4: Software Quality Control Concerns
It isn't just the physical construction of the Model X which is contentious, but also the software. As previously mentioned, you're going to be relying on the touchscreen for everything in the EV. Users have reported multiple issues with not just the touchscreen, but also the driving software.
If you're looking to rely on the auto-driving functions of your EV, this is one of the reasons to avoid a Tesla Model X. Your safety and the safety of your passengers are paramount; you don't need to worry about your vehicle suddenly decelerating while using cruise control on the highway.
Reason #5: The Sheer Amount of Recalls
The Model X is no stranger to recalls. In fact, the whole of the Tesla line is prone to multiple recalls. At the time of this writing, there are over 15,000 vehicles affected by a recall for the Model S and Model X. Keep in mind, that these are Tesla's luxury vehicles.
You can scan the news for a plethora of other recalls, dating well back past 2017 production years. Now, every vehicle manufactured can be prone to issues. But when you consider how much the Model X costs and how many separate recalls have affected the vehicle line since its initial launch, it is very concerning.
Reason #6: You Can't Test Drive a New Tesla Before Purchasing Without an Appointment
So, you would think a car manufacturer would roll out the red carpet so to speak when you're looking at spending six figures. However, Tesla doesn't really let you test drive any of their vehicles. You can't waltz down to a dealership and pick your preferred model.
Instead, Tesla does something called demo drives, where you have to schedule an appointment well ahead of time. An advisor then contacts you to confirm the appointment and set everything up. Now, this is perfectly fine if you have a particular vehicle picked out.
However, part of the car buying experience is test-driving multiple models before deciding on one. You might find the Model X doesn't suit you. As such, this is one of the minor reasons to avoid a Tesla Model X.
Reason #7: Less Than Stellar Customer Service
Tesla has extremely poor ratings when it comes to customer service. You can venture over to the likes of Trustpilot to see real impressions from actual Tesla owners. One of the more common complaints is the poor quality of service following purchasing a Tesla.
When coupled with the multiple recalls and poor build quality, it really begs the question of why Tesla is such a popular choice for EVs. As it stands, if you're spending what Tesla is asking for the Model X, you deserve good customer support.
Alternatives to the Tesla Model X
So, what are some solid alternatives to the Model X? You, thankfully, aren't without options when searching for a luxury third-row electric SUV. The market has caught up to Tesla in a major way when it comes to providing great options.
BMW iX
The BMW iX is a full-size luxury SUV that resides in roughly the same price bracket as the Model X. You get a far better fit and finish with the iX and a feature set that is very indicative of its pedigree.
While the iX doesn't carry the same name recognition as the Model X, it is a highly capable vehicle with three rows of seating. It takes the concept of the luxury EV SUV and takes it to a logical conclusion. If there are complaints to level at the iX, it could be down to how the seats are mounted.
That said, it is one of the best buys you can make for a luxury SUV, and you're spending $3,000 less on the basic trim than a comparable Model X.
Mercedes-Benz EQS
The Mercedes-Benz EQS is another compelling choice over the popular Model X. Mercedes-Benz is no slouch when it comes to designing a vehicle embodying luxury, and the all-electric EQS carries the same pedigree.
The EQS has three rows of seating, a comparable range, and uses the more easily found J1772 charging standard. It does start around $12,000 more than the basic Model X configuration, but the interior is leagues ahead of the Tesla.
Rivian R1S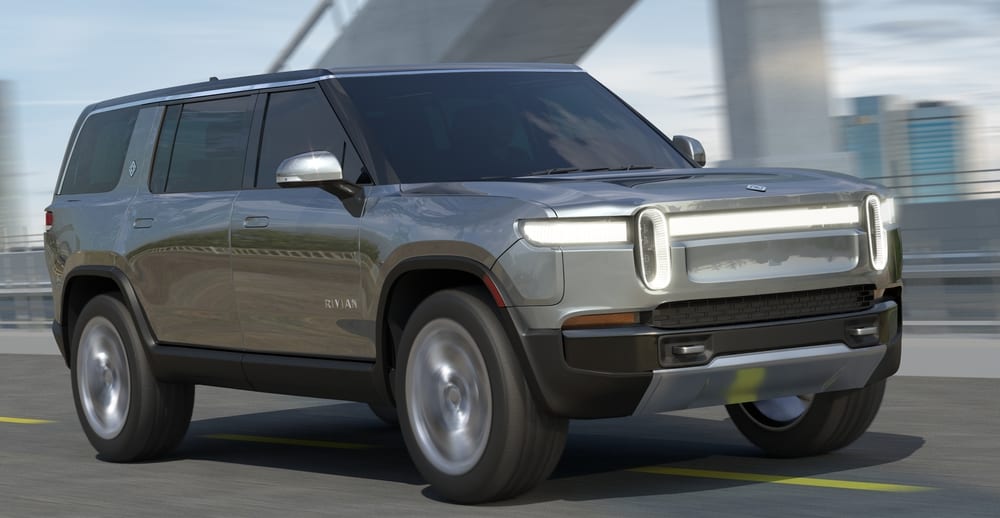 If any EV manufacturer is poised to share Tesla's market share, Rivian is one of the top contenders. The R1S isn't as popular as the R1T but is a capable and versatile EV on its own. You get access to three rows of seating, stellar engineering, and a very usable infotainment interface.
The R1S still has some growing pains to get over, like a lack of Apple CarPlay and Android Auto support. However, if you're willing to look past it, it offers a stellar range while coming in at a suggested retail price of $79,800 for the basic Adventure trim pack.
Rivian has spent time developing the Adventure Network, which provides charging infrastructure for more than just its product line. Since it uses the standard J1772 connection, you could potentially use its charging utilities with any EV.
Closing Thoughts
The Tesla Model X is a flawed choice when it comes to choosing a dependable EV. There are too many issues to make it a top recommendation, especially in its given price range. As with any vehicle, you should try before you buy.
It also makes a lot of sense to search out potential issues that might arise with any future purchase, so you at least know what to expect.
Reasons to Avoid a Tesla Model X
1. The falcon wing doors are difficult to use.
2. Tesla's build quality doesn't match the price.
3. You'll have to use the infotainment panel to control windows, shifting gears, and other vital functions.
4. The software isn't well tested and prone to malfunctions.
5. Tesla has had multiple recalls for its entire product line.
6. Potential customers can't test drive before they buy.
7. Tesla doesn't have the best customer service.
The image featured at the top of this post is ©Viiviien/Shutterstock.com.