Virtual reality is coming whether the world is ready for it or not. If you're on the fence about this tech, we're going to tell you six reasons to avoid a new VR headset today. Some of these reasons have been well documented in the news, while others tend to slip under gamers' radars. Before you pick up a headset like the Valve Index or Meta Quest, you'll want to consider these points.
Reasons to Avoid a VR Headset
Depending on who you ask, there are dozens of reasons to avoid VR headsets. Some opinions are based on personal experience while others are facts. You'll find both of those in our list of reasons to avoid a new VR headset, but it all begins with your vision.
Eyesight
How's your eyesight? If you've never used a virtual reality headset, that's the first question you should ask yourself. High-end headsets give you a number of ways to optimize the lenses to suit your needs, but there's only so much certain products can do.
The Meta Quest 2 may offer the broadest reach when it comes to content, but the Index allows users to fine-tune the optics for maximum results. You can adjust both of these headsets and others to account for nearsightedness and farsightedness. You can also wear glasses or contacts with VR headsets but could pay the price when you turn the headset off.
Eye strain is a real concern with virtual reality headsets. It's something that can have a greater impact on people that have pre-existing eye conditions as well. This is an area where the quality or resolution of VR headsets is also important. Having a high-resolution VR headset can help solve issues that make VR enjoyable for some, but could be pointless if you have poor eyesight to begin with.
Spending $1,000 for something you can't properly use is not ideal. While vision is the first thing to think about, it opens the door to the next item on our list. General health concerns with VR usage.
Health Concerns
Virtual reality technology isn't new, but how it affects the human brain and mental well-being isn't very well understood. As VR has become more popular, we've seen more studies on the effects of VR on humans and the early results haven't been exactly positive.
Gaming can allow users to escape life and relax for a while, but it can also take over your life. It can cause sleep deprivation for obvious reasons along with anxiety or depression. Virtual reality kicks traditional gaming up a notch and is more immersive. The impact of spending too much time in virtual worlds could actually be unhealthier than staring at a screen while mashing buttons for hours on end.
Recent studies have shown a variety of negative effects from playing VR in excess. It largely depends on the types of activities you're performing, but general muscle strains and discomfort are common. If you play Beat Saber for an hour and you're used to gaming from the couch with a controller, you're going to feel it the next day.
Do you have a problem with strobe lights or motion sickness? If so, you may want to steer clear of VR headsets. Games will warn you of the former, but motion sickness can affect anyone. A good example is The Walking Dead: Saints and Sinners. While it's a blast, the design combined with the way it's played has left a lot of gamers feeling incredibly queasy afterward.
Current Technology
Virtual reality headsets have been around since the 70s but didn't gain any ground with consumers until the Oculus Rift arrived. Technology advanced in the 40 years it took for a VR headset to launch for gamers, and has improved significantly since the Oculus debuted in 2013.
As far as this tech has come, it's far from perfect. The "screen door" effect still exists, even if it's hardly noticeable with some headsets. Wearing any VR headset for extended periods of time is widely considered uncomfortable by many users as well.
Manufacturers have improved this area by decreasing the weight and increasing the padding, but you'll still get sweaty and can definitely tell you have something on your head. VR technology is incredibly impressive when done right. It's still in its infancy, however, and with every new generation, comes another decision.
Current VR headsets like the Meta Quest, Index, and Vive Pro 2 will blow you away with the immersive experience they provide. VR headsets also improve each generation. New versions will be better all-around and could also be cheaper than headsets on the market today.
The Price Tag
Good VR isn't cheap, and the price tag is a concern for many gamers interested in the niche. Facebook or Meta, has brought the price down with consumer-friendly headsets. You can pick up the Meta Quest 2 for under $400.
That's a "standalone" system, so you don't need to buy anything else to use. It comes with a few games and controllers, so it's ready to go out of the box. The PlayStation VR headset is also affordable but requires a PlayStation console. That doubles the cost, and games VR PlayStation games aren't exactly budget-friendly.
Systems like the HTV Vive Pro 2 don't require many extras when purchased as a set. You could buy the PlayStation 5 and Xbox One X along with some games for the same price, however. Simply put, VR isn't something cheap to try out. It can be a financial commitment and something you should try before you buy when given the opportunity.
Game Selection
Do you buy FIFA and Madden for your console every year or spend hours playing survival games like Rust on Steam? Game selection is a key part of choosing a system to play on. It's even more important with virtual reality and a major reason to avoid a new VR headset if you're into certain genres.
Steam is a great place to buy and try VR games. You can only access those titles on certain headsets, which is another concern. Want to play Half-Life: Alyx? Well, you can't unless you have a compatible headset that rules out the PSVR2. PlayStation has plenty of content through two generations of their virtual reality headset, but some of the better titles are exclusive to the platform.
It's also highly unlikely you'll get to play your favorite franchise in VR if it's from a AAA studio. There is no virtual version of Madden yet, although you can play NFL Pro Era on the Quest. If you're considering buying a VR headset to play certain games, check on the availability of your favorite titles first.
Upcoming VR Headsets
When you aren't turned off by potential health concerns, the tech, or the price of a VR headset, there's one more thing that should be a concern. While impossible to nail down a release date on some of these gadgets, there are a dozen new VR headsets set to debut within the next few years.
The Meta Quest 2 hasn't been out long, but rest assured the Meta Quest 3 is on the way. The upcoming headset may not see a huge leap with visuals, but performance will improve and we expect more mixed reality features.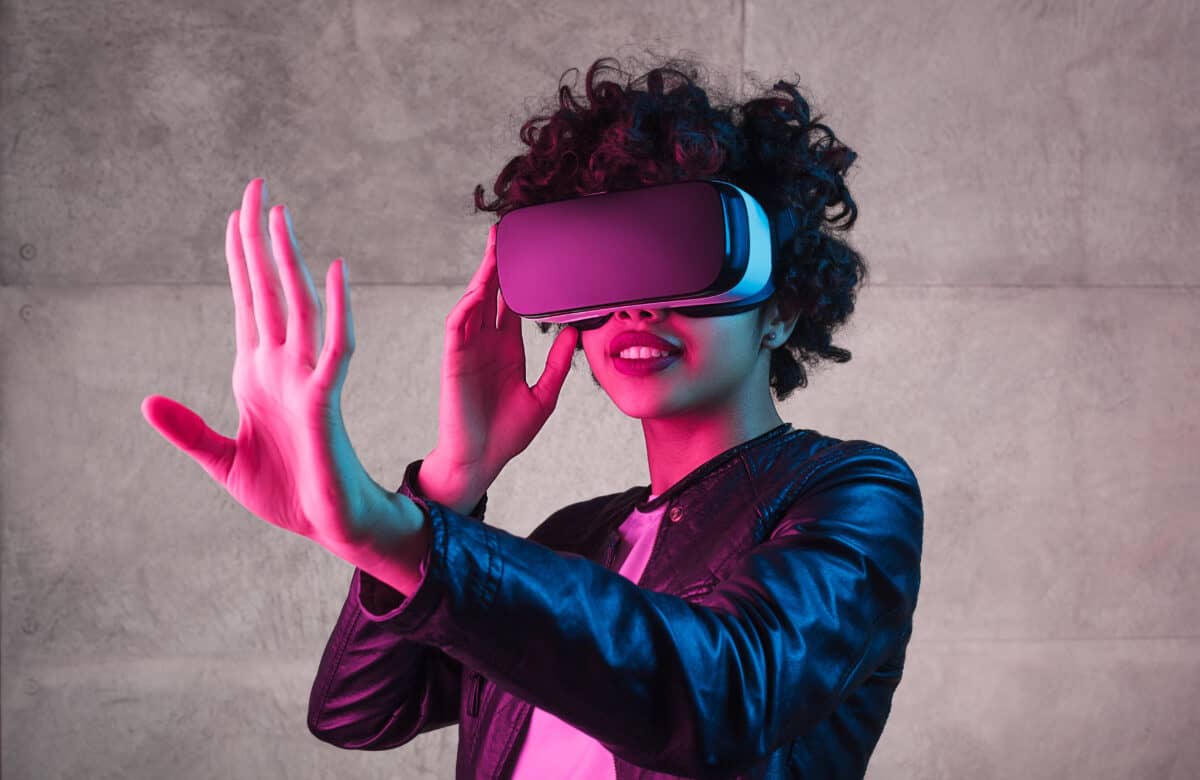 HTC already launched a new headset this year with the Vive XR Elite headset. There are also interesting devices from lesser-known brands like Bigscreen, and the Bigscreen Beyond. Billed as the world's smallest VR headset, it provides a resolution of 2,560 x 2,560 per eye and is currently up for pre-order.
Those are just a handful of new VR headsets we know about along with devices from other smaller brands. You've also got the rumored VR/AR headset from Apple as well as mythical devices from Samsung Valve and others. New tech can have an impact on pricing, which means the VR headset you purchase today might be at a deep discount in a few months.
Alternatives to VR Headsets
Virtual reality is used for "experiences" but most people pick up a headset for games. Gamers looking for an alternative to VR don't have any real options. Augmented reality might help scratch the itch for something new, but that tech is behind VR when it comes to gaming and availability.
With that in mind, we've come up with a few alternatives for gamers not interested in VR, consoles, or traditional PC gaming.
Nreal Air AR Glasses
Outside of the pricey HoloLens 2 from Microsoft, there aren't a wealth of options for consumers interested in augmented reality. AR is the only true alternative to VR, and the Nreal Air AR glasses are the best way for most people to experience this tech.
One of the cooler features of the Nreal Air AR glasses is called Air Casting. This allows you to display content on a custom display anywhere. You can "cast" the Steam Deck to your living room wall and play titles from your account or take in a film. Mac users can set up a virtual desktop synced to their PC, but everyone can use YouTube AR and the Teleport function.
These AR glasses are designed to work with modern smartphones and consoles including the Switch, Steam Deck, PlayStation 5, and Xbox Series X/S. That's a huge bonus for gamers, especially when you consider the 130" Spatial Display. Compatibility is hit or miss with smartphones; however, so you'll want to see if your device is on their list beforehand.
Best Overall
XREAL Air AR Glasses
Compatible with smartphones, consoles, and PCs
Supports use with prescription glasses
130-inch spatial display

Accurate to <1 pixel to eliminate distortion

Ideal for gaming with Xbox, PlayStation 5, or Nintendo Switch

Plug-and-play without software
We earn a commission if you make a purchase, at no additional cost to you.
Steam Deck
Handheld gaming died down with the rise of smartphones and tablets. Over the years, several companies have tried to revive the niche, but only one company has had success. The Steam Deck was an instant hit when it arrived in 2022 and looks to be a device that will stay relevant for years to come.
The Steam Deck is an oversized handheld gaming device built on Linux and powered by SteamOS. Users will have access to their entire Steam library on the handheld, but it can do a lot more than that. It's a media device and one that you can use to run apps from Windows. That opens the doors to new possibilities, especially when you consider the tech specs and design.
Steam put a lot of thought into the controls and overall feel of the Steam Deck. It feels natural if you've played consoles or the Switch with a directional pad, joysticks, buttons, and shoulder buttons. It's a touch-sensitive device and has plenty of power thanks to 16GB of RAM under the hood. An AMD processor keeps things humming along smoothly and storage varies between 64, 256, or 512GB.
The Best Handheld
Valve Steam Deck 64GB
Plays your Steam library and PC games from anywhere
Optimized AMD processor
7-inch touchscreen and touch controls

64GB onboard storage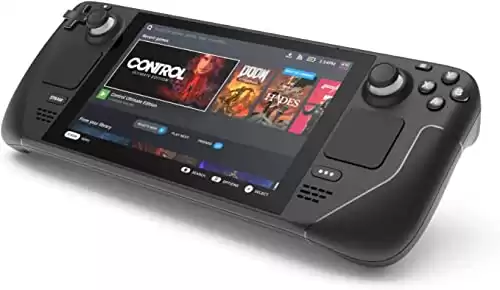 We earn a commission if you make a purchase, at no additional cost to you.
The Wrap-Up
Virtual reality technology can take you to alien worlds, on tours of iconic locations, or let you play games in all new ways. While we're fans of this fantastic tech, it's not for everyone. If you're concerned about motion sickness, your physical health, or just the price tag, devices like the Steam Deck and Nreal's AR Glasses are unique alternatives.
Alternatives to a VR Headset
Nreal Air AR glasses
Valve Steam Deck
Compatible with smartphones, consoles, and PCs
Supports use with prescription glasses
130-inch spatial display

Accurate to <1 pixel to eliminate distortion

Ideal for gaming with Xbox, PlayStation 5, or Nintendo Switch

Plug-and-play without software

Buy on Amazon

We earn a commission if you make a purchase, at no additional cost to you.

10/03/2023 07:14 am GMT

Plays your Steam library and PC games from anywhere
Optimized AMD processor
7-inch touchscreen and touch controls

64GB onboard storage

Buy on Amazon

We earn a commission if you make a purchase, at no additional cost to you.

10/03/2023 01:20 am GMT
The image featured at the top of this post is ©franz12/Shutterstock.com.