Key Points
USB microphones are a useful way of uploading digital audio files to your computer.
There are three basic types of microphone — condenser, dynamic, and ribbon.
sacrifice audio quality due to built-in digital conversion, resulting in less depth and cleanliness compared to XLR mics.
Although USB microphones are a popular option they are not without their limitations. Problems can include making it difficult to record multiple inputs simultaneously and limiting mixing ability.
If you're looking to buy a USB microphone, there are far more options available today than ever before. Whether you're a musician, video creator, podcaster, or something else, you may be looking at your options such as USB microphones. Many of the most popular models on the market today have a USB hookup. But here are a couple of reasons to avoid them.
Background on the USB Microphone
USB mics became a convenient way to upload digital audio files directly to your device. There are three basic types of microphones: condenser, dynamic, and ribbon. Ribbon mics are a bit old-fashioned and therefore more of a specialty thing. Most audio engineers only use them when they want a certain sound, so we won't be discussing them. Instead, we'll focus on the condenser and dynamic mics.
Condenser Mics
Condenser microphones typically have a free-moving metal diaphragm attached to a static metal plate. As soundwaves hit the diaphragm the movement caused creates an electrical charge that's similar to the original sound waves. Condensers are great at capturing high-frequency audio, making them a good choice for capturing vocals.
Dynamic Mics
Dynamic microphones convert sound waves into electrical signals using electromagnetic induction. Each dynamic mic contains a coil attached to a diaphragm. As sound waves hit the diaphragm, the coils move, creating an electric charge. They typically require higher sound pressure levels, meaning they are better for loud sources. That lack of sensitivity also means they are less prone to feedback, however. That's why dynamics are the go-to for live performances. Dynamics are the adaptable workhorse of the microphone world.
Digital World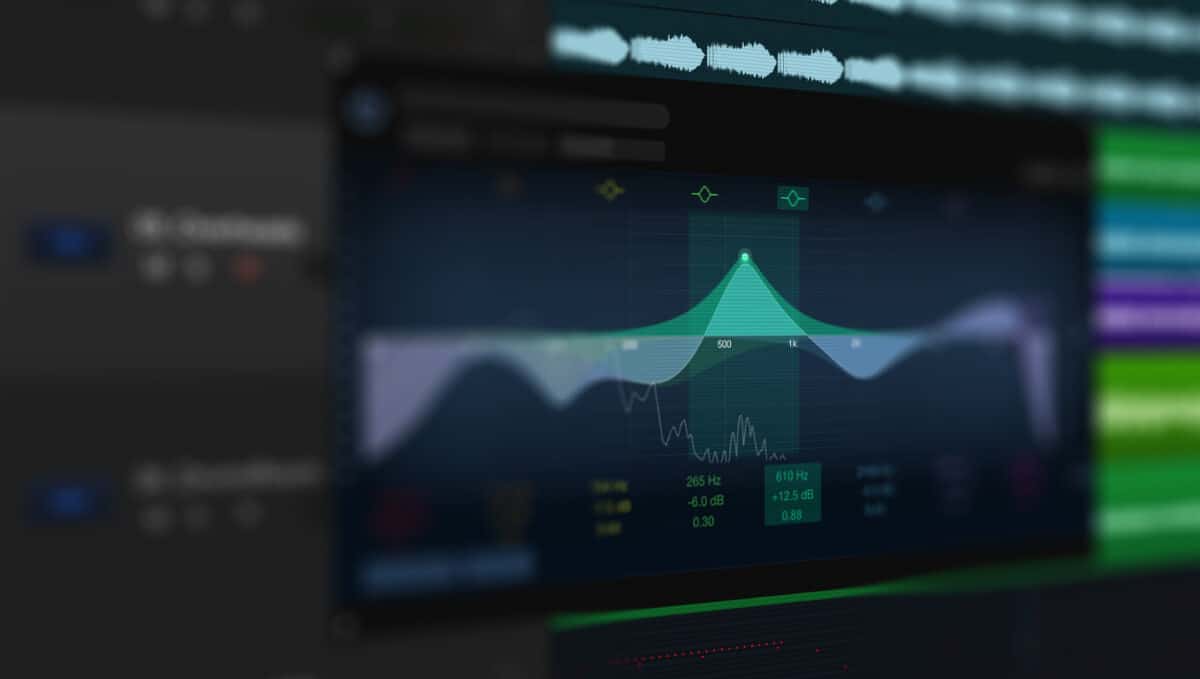 The interesting thing is that there hasn't been a new microphone type developed in decades. This means that even though almost all recording and audio files these days are digital, there is not a widely used professional microphone that produces digital audio waves. Both Condenser and dynamic mics create analog sound waves that must be converted to digital. And herein lies a key difference between the USB hookup and the XLR.
XLR cables are designed for analog, so when used these days for recording, XLR microphones require an audio interface to convert the analog soundwaves into digital. USB microphones, on the other hand, have a converting device built into them, meaning they can be plugged directly into a computer or other digital device. This is definitely convenient, but like most conveniences there are drawbacks. Hey, if USB could do everything XLR could and be more convenient, XLR would quickly become obsolete. Let's talk about reasons why you may not want to invest your hard-earned dollars into easy USB mics.
Reasons to Avoid a USB Microphone
While the convenience and inexpensive nature of their all-in-one design is appealing to many with basic audio recording needs, for anyone serious about audio engineering, they are not a good investment. Microphones are built to last and if you're going to drop money on a decent one, might as well get one you'll grow into.
A USB Microphone Can Limit Your Mixing Abilities
This is probably the biggest drawback to a USB as far as we are concerned. USBs tend to be plug-and-play, which is great if you need to record one thing at a time. Most situations will require multiple mics and multiple inputs. Want to record a band? How about an interview? How about anything in true stereo sound (instead of dual mono)? Well, for any of these, you'll need an XLR mic. Even if you get a splitter, USB inputs sometimes have trouble differentiating audio files which means your sound might be muddy, or in the worst-case scenario, unusable.
You Can't Pair Them With an Interface
To have multiple mics, you need an interface, and herein lies the issue with USB. The interface is meant to convert analog soundwaves to digital. USB microphones have a digital output, so they cannot be combined with an interface. At face value that may not seem like a big deal, but it severely limits your choice of microphones. The majority of mics are XLR, and if you ever want to buy or even rent something else, you will most likely need an interface.
Audio Quality
If you're wondering how a USB mic can contain the same digital conversion function of a giant interface while being no bigger than an XLR mic, well the answer is that USB mics sacrifice a bit of quality. Many audio engineers will tell you that even middle-of-the-road XLR mics will typically produce a better sound than high-end USB mics. The two types of mics have similar ways of capturing sound waves, but with all the extra tech required to convert to digital, the USB often produces sounds that lack the depth of XLRs and are nowhere near as clean. USBs definitely have their uses and their place. But if you're looking for outright quality, there's one clear choice.
A USB Microphone Is Not as Future-Proof
Born in an analog world and still the standard in the digital era, XLR isn't going anywhere. XLR seems like it will be the go-to audio hookup for professionals for the foreseeable future. USB on the other hand may be replaced sooner rather than later. As many devices start going wireless, you may need adaptors to make that USB microphone work with your laptop in the future, thus eliminating the plug-and-play convenience which is the major appeal of USB in the first place. If you're buying a quality mic today, and you plan on hanging onto it into the future, you should probably just bite the bullet and go the XLR route.
Alternatives to a USB Microphone
The clear alternative is XLR mics, but which ones should you invest in? We will recommend a mic for a few different recording situations. We'll also take this opportunity to recommend a few interfaces in case you're just starting your journey into professional gear.
Best Alternative for Musical Instruments: Shure SM57
Best for musical instruments
We earn a commission if you make a purchase, at no additional cost to you.
Odds are you've seen the Shure SM57 somewhere. This dynamic microphone has become the standard must-have for musicians, audio engineers, and live venues for a number of reasons. Mostly because it is the perfect microphone for recording loud instruments. Electric guitars/bass, brass, and even drum kits won't blow out your recording, or distort your sound during a live performance.
The SM57 also has a compact casing, making it ideal for fitting it inside little crevices, like those found in your standard drum kit. This little dynamic can handle big sounds without distortion blowing things out, It's well known for having a bit of a presence boost, which naturally highlights the resonances of louder instruments. It can balance your recording by ensuring the thumping of your powerful kick drum won't overpower the other resonant frequencies. This is possible thanks to SM57's sub-bass attenuation.
Extras that come with it include a swivel stand adapter and a handy zip-up carrying bag. Its sturdy metallic build means it can travel well, but its hearty internal workings make it the best microphone for recording instruments, making it also indispensable in the studio. Shure products are known for having Pneumatic shock mounts. These are basically internal machinery that can reduce handling noise if your singer wants to go handheld. The polar pattern is a cardioid that helps filter any off-axis sounds. The SM57 is a dynamic mic with an XLR connection. Like most dynamic mics you don't need phantom power. But like all XLR mics, you will need an interface with a USB output so that you can upload digital audio files to your computer.
Best Alternative for Podcasting/Vocals: Rode NT1
Best for vocals and podcasts
We earn a commission if you make a purchase, at no additional cost to you.
(Please note that as of July 17th, 2023, the Rode NT1-A Complete Vocal Recording Solution is currently unavailable on Amazon. Please check back later.)
Where the SM57 is designed to filter out all the ambient noise, the Rode NT1 is a sensitive mic designed to pick up those subtleties. Equipped with a neutral-leaning frequency response, this microphone is able to reproduce vocal sounds with surprising accuracy. Vocals will sound almost identical to the way live listeners would hear them. This super clean sound has a drawback for anyone who wants a crunchier sound. But this can easily be fixed in the mixing stage by adding effects like a treble boost or a low-pass filter. The Rode NT1 is also worthy of attention because of its low self-noise. Users won't need to stress over any electrostatic noises making their way into their recordings. Of course, its stellar internal shock mount helps with that too.
Like most condenser microphones, the Rode NT1 requires phantom power. It has a cardioid polar pattern which again, makes it ideal for vocals. Extras include a pop filter and an attachable shock mount. The NT1 has an all-metal housing and a standard XLR input at the base. It also sounds great with gentler instruments like acoustic guitars. The hyper-sensitivity of this condenser allows it to pick up subtleties that dynamics like the SM57 can't compete with.
Best Alternative for Film Production/Videography: Sennheiser MKE600
Best for Film and Video
We earn a commission if you make a purchase, at no additional cost to you.
One of the most important features of a film production microphone is pronounced directivity to ensure the maximum rejection of side noise. You definitely get that with this hypercardioid shotgun mic. The Sennheiser MKE600 has a switchable "Low Cut" filter that reduces wind noise, which is always a plus for shooting on location. Like most condenser mics it requires phantom power, but can also run off a battery for a limited time.
It comes with a handy foam windshield and a critical shock mount. This one is designed for small film productions, so if you are a DSLR run-and-gun crew, you won't find a better mic on the market to suit your style. The quality of audio output is exceptional, especially considering the low price point. Because of that, it's kinda becoming the SM57 of the production world. It's that little workhorse mic that you're going to find in every sound mixer's kit one day. You'll be impressed with the quality of the raw audio alone. But once you're done with your post-production, it'll sound like it came from mics that were twice as costly.
Best Interface: Apogee Symphony Desktop
Best Interface
We earn a commission if you make a purchase, at no additional cost to you.
If you have a home studio, you can't do much better than the Apogee Symphony Desktop interface. Providing some incredible features like Apogee's signature Alloy Mic Preamp emulations, and Apogee FX plug-ins. The whole thing can either draw power from the interface's built-in DSP or natively from DAW for low-latency workflows. The Alloy Mic Preamp emulations use a combination of analog circuitry and digital processing to create some truly authentic modeling.
Mac users will be happy to find that thanks to Apogee's DualPath Link, the Symphany Desktop is very compatible with Logic X. When you're combining DualPath with Logic, you can dial in your sound before printing the effect. It also makes your plug-in settings savable which allows you to adjust effect parameters all the way into the mixing phase.
Avoiding a USB Microphone: Last Thoughts
USBs can be a good plug-and-play solution for someone who will never need a mic for more than one use. But if you are going to spend hundreds of dollars on a piece of equipment, don't you want to invest in a piece that you can use in many scenarios? Once you get going in the world of audio recording, you'll be surprised at the opportunities that open up for you. Make sure you aren't limiting yourself.
Summary Table
| Reason | Description |
| --- | --- |
| Limit Your Mixing Abilities | USB microphones are not suitable for recording multiple inputs simultaneously, which can affect the quality of your audio recordings. |
| Can't Pair with an Interface | USB microphones cannot be combined with an audio interface, limiting your choice of microphones and future expandability. |
| Audio Quality | USB microphones often sacrifice audio quality due to the built-in digital conversion, resulting in less depth and clarity compared to XLR microphones. |
| Not Future-Proof | USB microphones may become obsolete as devices transition to wireless technology, while XLR microphones remain the professional standard. |
The image featured at the top of this post is ©Zoe Cappello/Shutterstock.com.